University Ethics: How Colleges Can Build and Benefit from a Culture of Ethics
Abstract
Stories about ethical issues at universities make headlines every day. Students, professors and administrators face countless ethical trials: sexual violence, racial conflict, the treatment of adjuncts and cheating, just to name a few examples. And yet, very few resources exist to assist universities in developing an ethical culture. This talk draws on Jim Keenan's recently published book, University Ethics, which addresses this challenge and studies different facets of university life—including athletics, gender and faculty accountability. The book highlights the ethical hotspots, explains why they occur and proposes best practices. 
Professional ethics are a key component of training for numerous other fields, such as business management, medicine, law and journalism, but there is no prescribed course of study for the academy. Professors and administrators are not trained in standards for evaluating papers, colleagues, boundaries or contracts. University Ethics not only examines the ethical problems that colleges face one by one but proposes creating an integrated culture of ethics university-wide that fosters the institution's mission and community.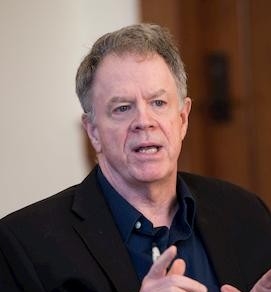 James F. Keenan, S.J., is the Canisius Chair, director of the Jesuit Institute and director of the Gabelli Presidential Scholars Program at Boston College. His research interests include university ethics, fundamental moral theology, history of ethological ethics, Church leadership ethics, as well as the works of Thomas Aquinas, among others. He has edited or written 18 books and published over 300 essays, articles, and reviews in over twenty-five international journals. He has been a Fellow at the Institute of Advanced Studies at The University of Edinburgh, the Center of Theological Inquiry, Princeton, and the Instituto Trentino di Cultura. Keenan is the founder of Catholic Theological Ethics in the World Church (CTEWC) and chaired the First International Cross-cultural Conference for Catholic Theological Ethicists in Padua, Italy. Following that experience, he hosted another international conference of theological ethicists in Trento, Italy. Today CTEWC is a live network of over 1000 Catholic ethicists (www.catholicethics.com). His most recent book is University Ethics: How Colleges Can Build and Benefit from a Culture of Ethics (Rowman and Littlefield, 2015). He is presently writing another book, A Brief History of Catholic Ethics (Paulist Press). A Jesuit priest since 1982, he received a licentiate and a doctorate from the Pontifical Gregorian University in Rome.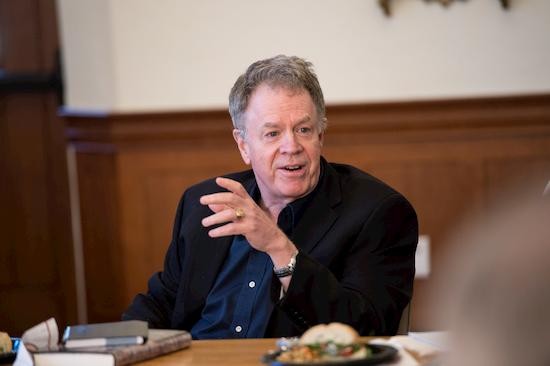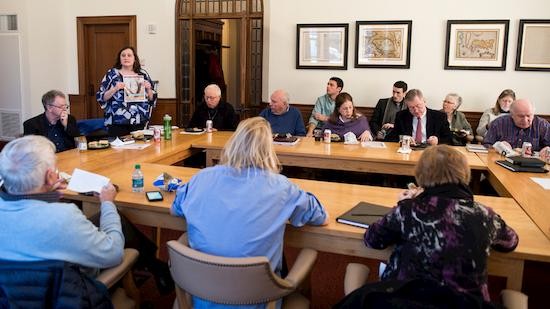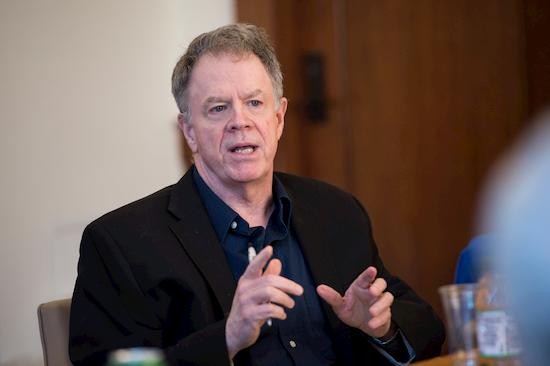 Event Recap
James F. Keenan, S.J., spoke about his new book, University Ethics: How Colleges Can Build and Benefit from a Culture of Ethics at Saint Mary's Hall on February 2. Keenan, Canisius Chair of Theology, director of the Jesuit Institute and director of the Gabelli Presidential Scholars Program at Boston College, began his talk by describing how the sex abuse scandal in the Catholic archdiocese of Boston motivated him to investigate breaches of ethics related to the university. He called the university the other institution, like the Church, that teaches ethics but often fails to act ethically. 
Despite little academic literature on university ethics, Keenan researched a wide array of ethical failures occurring in university settings. These included recent athletic scandals, the treatment of adjunct faculty, sexual assaults, cheating in the classroom, the commodification of education and hazing episodes at American universities. Keenan pointed to numerous incidents related to gender and race that were also troubling. The problem is not a new one. That does not mean it should not be addressed, according to Keenan. 
Keenan argued that the modern university is not designed to embody a culture of ethics, despite the number of courses offered on the topic of ethics. The structure of the university perpetuates the problem of an environment without ethical behavior. Keenan explained that the university confines its members to areas of their own special interests and limits their interactions with the rest of the community. Furthermore, faculty and staff are separated from student life, making it difficult for them to understand student culture. 
According to Keenan, a university cannot establish a culture of ethics if its students, faculty and staff are unable to engage in conversations about the ethical issues that take place at the university. A university that seeks to establish an ethical culture must promote added communication and transparency. Until universities develop a culture of ethics, ethical crises will continue to occur.