Benedict XVI and the U.S. Bishops: Political Differences and the Difference They Make
Abstract
In preparation for the 2008 national elections, the U.S. bishops published a voting guide identifying as priorities a number of issues, including abortion, health care reform, racism, and immigration. In practice, however, individual bishops spoke out more frequently and strongly on abortion than on other issues, a fact on which the media capitalized. In the health care reform debates of 2009, opposition to possible expansion or funding of abortion access became the issue with which the Catholic Church was most visibly identified. The U.S. bishops and Pope Benedict XVI hold similar positions on issues, but their politics differ.  Benedict's 2009 encyclical, for example, Caritas in Veritate, confirms his opposition to abortion and euthanasia. Yet the overriding concern and focus of Caritas in Veritate is world poverty, development, and the reform of the international economic order, including access to health care. These issues seem to be those in which Benedict is most politically invested, given, for example, his World Day of Peace Messages 2009 and 2010, and the 2009 Synod for Africa. The U.S. bishops and Pope Benedict XVI hold similar positions on issues, but their politics differ. How do the changing cultural concerns affect the policies of the Pope and bishops? Who are their audiences? Who responds to their leadership? Specifically, who, what, or where is Catholicism in U.S. public life?
Lisa Cahill is the J. Donald Monan professor of theology at Boston College. Cahill has taught at Boston College since 1976 and has also been a visiting professor at Georgetown and Yale Universities. She received her Ph.D. from the University of Chicago, and is a past president of the Catholic Theological Society of America and the Society of Christian Ethics. Holding eight honorary degrees, Professor Cahill has written extensively on theological ethics. Her recent works include Bioethics and the Common Good (Marquette University Press, 2003), Theological Bioethics: Participation, Justice and Change (Georgetown University Press, 2005) and Genetics, Theology, Ethics: An Interdisciplinary Conversation (Crossroad, 2005). Her research interests include the history of Christian ethics, New Testament ethics, Catholic social ethics, feminist theology, bioethics, and the ethics of war and peace. She is currently a Fellow of the American Academy of Arts and Sciences, and has been a member of the Steering Committee of the Catholic Common Ground Initiative since 1998.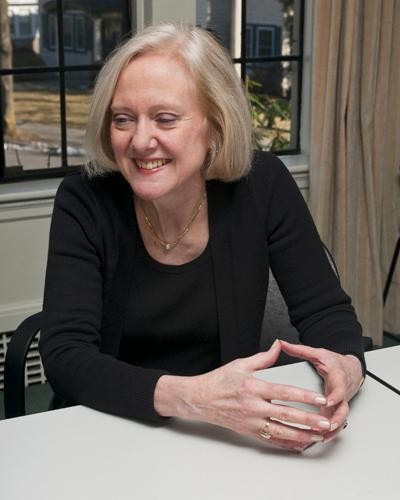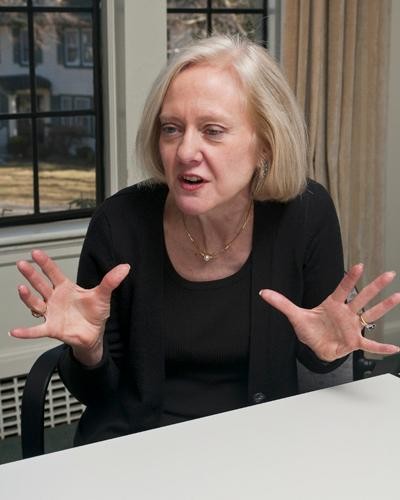 Event Recap
In recent years the political efforts of U.S. Catholic bishops have focused primarily on "life questions" while Pope Benedict XVI has brought attention to broader questions of global poverty, the environment, and the global economic crisis. On January 27 Lisa Sowle Cahill, the J. Donald Monan Professor of Theology at Boston College, addressed the difference in political priorities between the Vatican and the U.S. Conference of Catholic Bishops, and explored their possible explanations.
While the pope and U.S. bishops hold similar ethical positions on these issues, they emphasize them differently in the public sphere, Cahill noted. On the one hand, American leaders such as Bishop Joseph Martino and Cardinal Francis Rigali have recently stressed the need to oppose abortion as a matter of public policy, sometimes going as far as to deny communion to certain pro-choice Catholic politicians. On the other hand, in his recent encyclical Caritas in Veritate and in his 2009 and 2010 World Day of Peace messages, Benedict XVI has drawn attention to the need for greater Catholic involvement in issues of war, poverty, and the environment. What accounts for these different emphases?
Cahill proposed examining the respective social contexts in which the pope and the U.S. bishops function. A number of U.S. bishops hail from an older generation of immigrants, she said, who find shared identity in traditional Catholic pro-life values. In the wake of the sexual abuse crisis, the U.S. bishops may also be trying to gain the moral high ground by appealing to orthodox issues, said Cahill. Benedict XVI, however, has been more concerned to retrieve Europe's common Christian identity than distinguishing Catholics from other Christians; he has focused on articulating a cohesive social ethic that reflects his position as head of the global church.
For better or worse, said Cahill, theologians and Church leaders (in the Vatican and the U.S.) have little impact on the political concerns of Catholic laity. Citing recent studies by the Pew Forum, she noted that most American Catholics share the concerns of neither the pope nor the bishops as expressed in Episcopal statements. The challenge, said Cahill, is to find ways to engage Catholics at the local level.