Stories that Move: A USAID Book-a-thon Event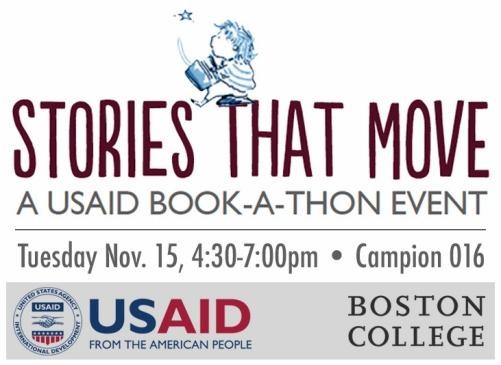 Peter H. Reynolds
Children's book author
Paul Reynolds
CEO, FableVision Studios
Date: November 15, 2016
 
Abstract
Join us for a fun afternoon of creativity and community on behalf of the world's children. At this workshop you'll get inspiration from best-selling children's book creators Paul & Peter H. Reynolds (Judy Moody, The Dot, Ish, Going Places), learn about the global literacy efforts of the U.S. Agency for International Development (USAID), and begin work on your very own children's book, which will ultimately be uploaded to a digital library and made available in dozens of languages for early language learners around the world.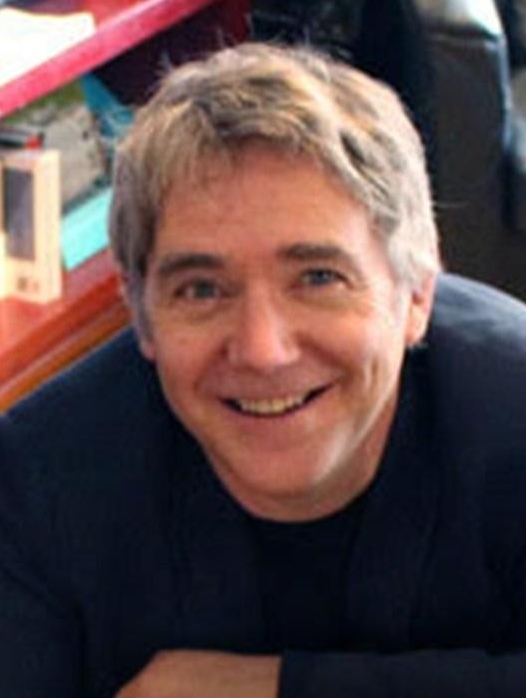 Peter H. Reynolds is a New York Times best-selling children's book author illustrator (Judy Moody, The Dot, Ish, Sky Color, Someday), selling over 20 million books in over 25 languages around the globe. In 1996, he founded FableVision as a social change agency to help move the world to a better place by creating "stories that matter, stories that move." FableVision's signature blend of positive media, storytelling and interactive technologies is sought after by a host of best-in-class organizations, such as PBS KIDS, Reading Is Fundamental, the Jim Henson Company, and National Wildlife Federation. Peter also founded FableVision Learning, a K-12 educational publishing company, as well as the nonprofit Reynolds Center for Teaching, Learning, and Creativity, and independent book and creativity shop called The Blue Bunny Bookstore in historic Dedham Square, Massachusetts. Follow Peter on Twitter and learn more about his story on his website. Explore Peter's hand behind FableVision's mission films here.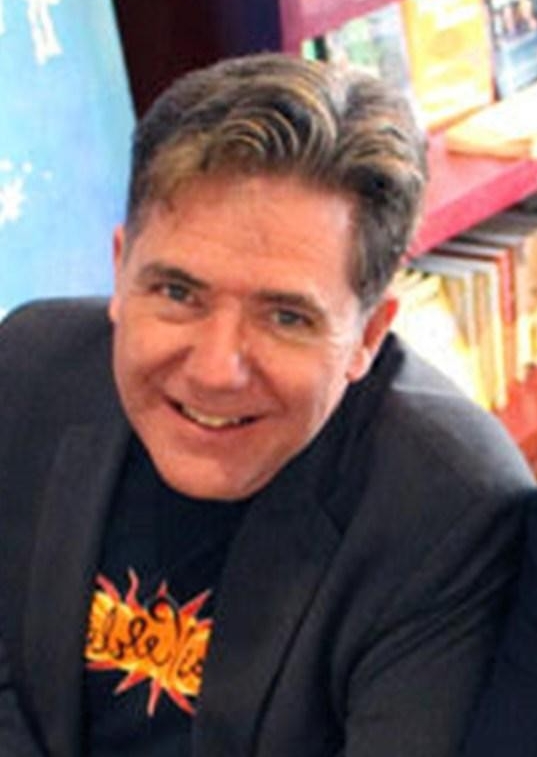 Paul Reynolds is CEO of FableVision, which is co-located at the Boston Children's Museum in the city's Innovation District. Paul has helped build the multimillion-dollar firm into an internationally recognized multimedia developer and publisher, with partnerships, strategic alliances and clients across many industries - broadcast, museum, institutional, K12, educational publishing, technology and research. When he's not entrenched in all things FableVision, Paul teaches digital media production at Boston College, where he has served as adjunct faculty for over two decades. Paul is co-author of Going Places, a picture book with Simon & Schuster, and a STEM-meets-Arts (STEAM) early chapter book series with Charlesbridge Publishing. Follow Paul on Twitter. Learn more about Paul.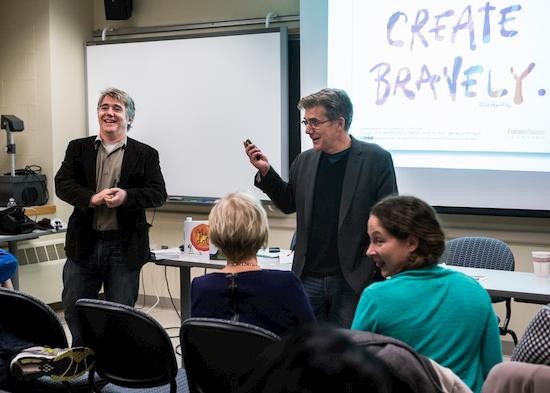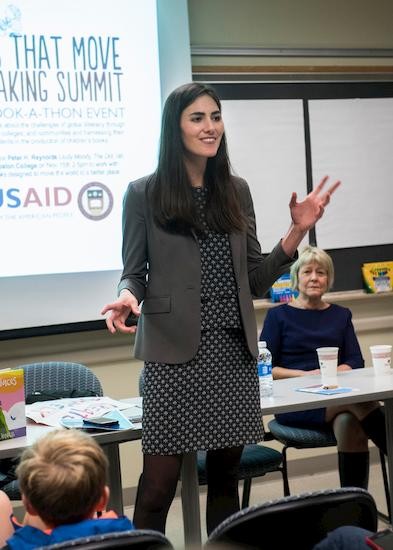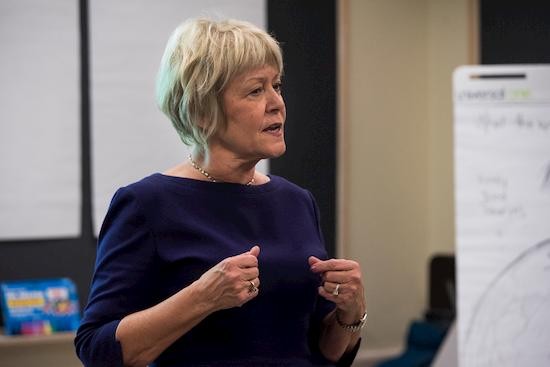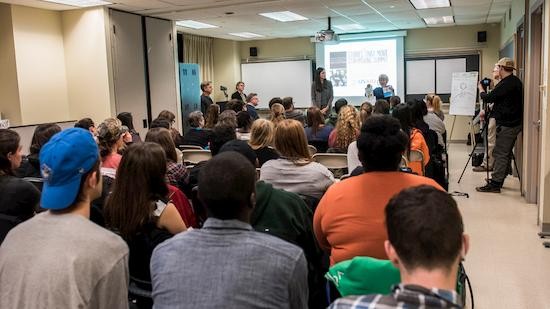 In the News
BC News covered the USAID Book-a-thon that the Boisi Center cosponsored with the Lynch School of Education, the Morrissey College of Arts and Sciences, and the School of Social Work. Thanks to all who participated, especially our speakers, Amie Harris (MCAS '11) and Christie Vilsack of USAID and Paul ('82) and Peter Reynolds of FableVision!