"Mandela: Long Walk to Freedom"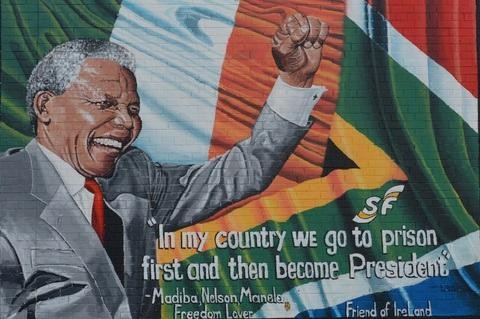 Movie Screening
Zina Magubane
Boston College
Shawn Copeland
Boston College
Date: September 24, 2013
This event is co-sponsored with the Center for Human Rights and International Justice.
Abstract
Join the Boisi Center at a free screening of Mandela: Long Walk to Freedom, based on Nelson Mandela's autobiography and starring Idris Elba. Boston College professors Zine Magubane (sociology) and Shawn Copeland (theology) will introduce the film, and lead a short discussion with the audience following the screening.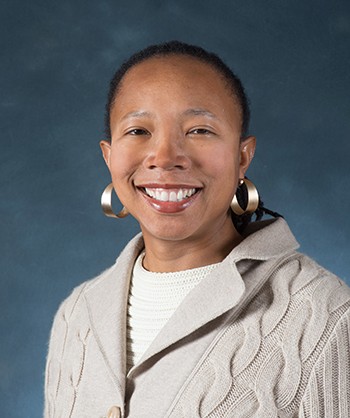 Zine Magubane is an associate professor of sociology at Boston College, where she also holds a courtesy appointment in the department of African and African Diaspora studies. She specializes in social theory, sociology of post-coloniality, race and ethnicity, globalization, race and popular culture, gender and sexuality, and the sociology of African societies. Professor Magubane has professional experience in South Africa, previously serving as a research associate for the Human Sciences Research Council in Pretoria, South Africa, and holding a guest lecturer position at the University of Cape Town. Magubane has published several books and scholarly articles in her discipline, including Bringing the Empire Home: Race, Class and Gender (Chicago: University of Chicago Press, 2004).
M. Shawn Copeland is a professor of theology at Boston College. Her research interests converge around issues of theological and philosophical anthropology and political theology, as well as African and African–derived religious and cultural experience and African-American intellectual history. At Boston College, she teaches a wide breadth of courses, including Theology and the Body, Political Theology, Black Theology, and The Question of Justice. Professor Copeland has published over 80 articles, reviews, and book chapters and holds a multitude of awards from prestigious institutions across the United States.
Event Recap
On December 5, 2013—coincidentally, the very evening of Nelson Mandela's death—the Boisi Center hosted a free screening at the Coolidge Corner Theatre of the new biopic based on his autobiography, Long Walk to Freedom. Boston College professors Shawn Copeland (theology) and Zine Magubane (sociology) introduced the film and led a brief discussion following the screening. The screening received wide attention, and tickets quickly ran out; in attendance were BC professors, Jesuits and students, along with many community members and groups. News of Mandela's death arrived just before the screening; several local news outlets sent crews to interview students and professors afterward.
In the News
Professor Zine Magubane has been featured in reports by WCVB, NPR, and the Boston Herald about the Boisi Center's screening of Mandela: Long Walk to Freedom and her reactions to Mandela's passing. 
On December 5, 2013, Nelson Mandela died at the age of 95. The New York Times captures his significance in South Africa's fight against racial oppression. That evening the Boisi Center hosted a screening of the new biopic about Mandela, starring Idris Elba, at the Coolidge Corner Theatre.
The Wall Street Journal profiles the "long walk to Hollywood" of the new biopic about Nelson Mandela, and interviews its lead, Idris Elba.