Religion and the Roots of Climate Change Denial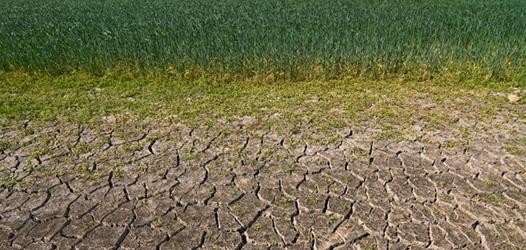 Katharine Hayhoe
Texas Tech University
Date: April 8, 2015
Co-sponsored with the Environmental Studies Program and The Department of Earth and Environmental Sciences, and the Institute for the Liberal Arts.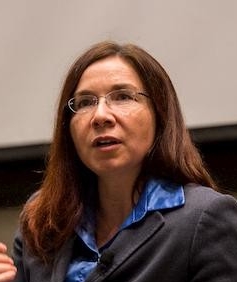 Katharine Hayhoe is an associate professor in the department of Political Science at Texas Tech University and director of the university's Climate Science Center. Her research focuses on establishing a scientific basis for assessing the regional to local-scale impacts of climate change on human systems and the natural environment. She is the founder and CEO of ATMOS Research, which seeks to provide relevant information on climate change's effects to a broad range of non-profit, industry and government clients. Her work has been featured in over 100 peer-reviewed papers, abstracts, and other publications, and she has presented her findings on climate impact assessments before Congress, as well as state and federal agencies, to influence future planning by communities across the country. She serves as a scientific advisor to Citizen's Climate Lobby, the EcoAmerica MomentUS project, the Energy and Enterprise Initiative, the Evangelical Environmental Network and the International Women's Earth and Climate Initiative. With her husband Andrew Farley, she is the author of A Climate for Change: Global Warming Facts for Faith-Based Decisions, and her work as a climate change evangelist was recently featured on the documentary series Years of Living Dangerously. She received a B.Sc. in physics and astronomy from the University of Toronto and an M.S. and a Ph.D. in atmospheric science from the University of Illinois at Urbana-Champaign.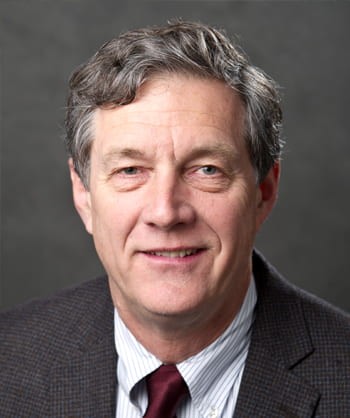 Stephen J. Pope is a professor of theology at Boston College, focusing on social and theological ethics. A member of the Society of Christian Ethics and the Catholic Theological Society of America, he in the Perspectives program, as well as courses on science and ethics, St. Thomas Aquinas and virtue. He is the author of Human Evolution and Christian Ethics and the editor of Solidarity and Hope: Jon Sobrino's Challenge to Christian Theology. He received a B.A. from Gonzaga University and an M.A. and Ph.D. from the University of Chicago Divinity School.
Event Recap
On April 8 the Boisi Center hosted Texas Tech University's Katharine Hayhoe
t o address the topic of "Religion and
the Roots of Climate Change Denial." Co-sponsored by the Institute for the Liberal Arts, the Department of Earth & Environmental Sciences, and the Environmental Studies Program, the event generated much buzz on campus and—thanks in part to actor and environmentalist Don Cheadle's tweets about it—online, as hundreds tuned in to watch the live-streamed event.
In her talk Hayhoe argued that science and religion are complementary rather than alternative approaches to climate change. Science is about facts, whereas religion is about belief. "To not believe in climate change is akin to not believing
in gravity," she said; these observable phenomena are simply not a matter of belief. But when couched in the language of belief, climate change can be seen by some Christians as in competition with religion, which in turns leads people to presume that one cannot be Christian and also accept the scientific consensus around climate change. Indeed, polls show that scientists are actually more likely than academics in general to identify with a particular religious label.
A central theme of Hayhoe's talk was that the source of climate change denial in this country is not religion so much as political ideology and party affiliation. Claims put forth by religious climate deniers misinterpret Scripture and the notion of God's sovereignty, which can- not be interpreted in a way that denies human responsibility as stewards of creation.
Citing Galatians 5:6 and 2 Timothy 1:7, Hayhoe argued that faith requires love through action, and especially action
that utilizes the mind that God has given to humans. In this way, religion can be part of the solution: We need science to inform us about the problem of climate change, but we need our values to drive us toward a solution. These solutions
will challenge the social and economic foundations of our lives, and thus require radical action, which Hayhoe likened to a form of "modern-day abolitionism." She emphasized the need to reach out to the faithful who are open to learning from science, rather than those who dismiss it dogmatically.
Boston College theology professor Stephen Pope then offered a Catholic theological perspective on the topic. Striking a similar note to Hayhoe's, Pope explained that climate change is the central moral challenge of our time, and he outlined principles of Catholic moral teaching that can motivate action. He cited St. Thomas Aquinas in reiterating Hayhoe's point that the sovereignty of God over creation is not threatened but rather strengthened by human autonomy and action. He also cited the long tradition in Catholic thought dating to St. Augustine of viewing science as a source of truth that should inform our reading of Scripture. When natural science demonstrates something contrary to what is written in Scripture, one ought to defer to science. Accordingly, the last three popes have spoken out strongly in favor of action on climate change as a moral imperative.
Pope expressed hope that Francis's forth- coming encyclical might help to motivate faith-based action. Pope, like Hayhoe, highlighted the relative silence of Evangelical Protestant and Catholic churches, and emphasized the need for priests and pastors to talk about climate change in homilies and sermons.
Read More
Further Reading
In the News
Katharine Jefferts Schori, presiding bishop of the U.S. Episcopal Church (and former oceanographer), recently said that climate change denial amounts to a denial of God's gift of knowledge.