Mining the Christian Tradition for Resources to Combat Racism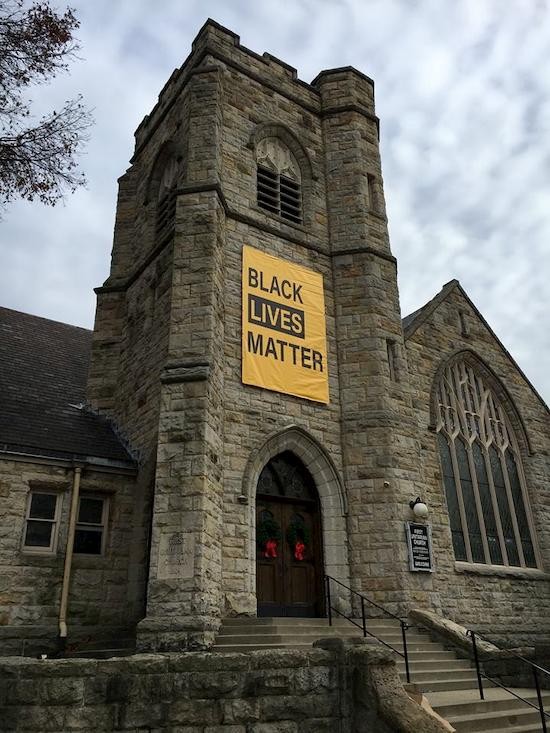 Session I in our Faculty Seminar Series on Religious Resources to Combat Racism
Co-sponsored with the Center for Christian-Jewish Learning
Amey Victoria Adkins-Jones, Theology Department, Boston College
Vincent Rougeau Chair, Law School, Boston College
Convener: Mark Massa, S.J., Boisi Center for Religion and American Public Life, Boston College


Date: Tuesday, October 6, 2020
Time: 12 - 1p.m.

Event Flyer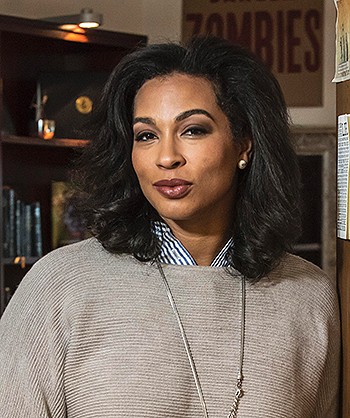 Amey Victoria Adkins-Jones is an Assistant Professor of Theology and African and Africa Diaspora studies at Boston College. She specializes in Mariology, theological anthropology, and womanist and black feminist thought. A theologian and black studies scholar, her research specifically considers black madonnas and iconography, human trafficking, the prison industrial complex, racial justice, visual culture, and artificial intelligence. Her first monograph (Immaculate Misconceptions, in progress) offers a theological account of the rise of the global sex trade. Centering the icon of the black madonna, the book holds accountable theological notions of purity and rape at the site of black flesh. Her second project (See No Evil, in progress) names how technology has changed the way we visualize violence and black death, and offers a theology of black protest. Outside of academia, Adkins-Jones is a Baptist minister who frequently preaches and teaches around the country. She is currently working on a monograph entitled Made Flesh: Mary and the Christian Tradition of Trafficking Sex.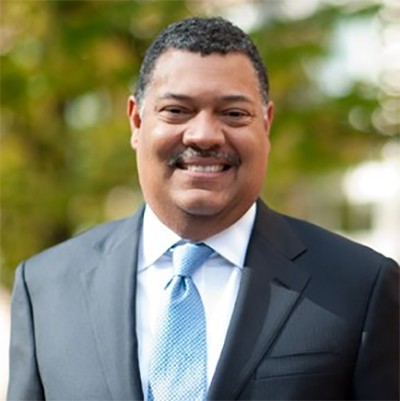 Vincent Rougeau became dean of Boston College Law School in July of 2011. He previously served as a professor of law and Associate Dean for Academic Affairs at Notre Dame. Rougeau was recently named Association of American Law Schools (AALS) President-elect.  In June, 2020, he became the inaugural director of the Boston College Forum on Racial Justice in America.

A vocal advocate for change in legal education, Rougeau has led a reorganization in leadership structure at the law school that supports a more holistic approach to student services, expands the school's national and international recruitment of a diverse student body, and enhances the School's commitment to experiential learning and global engagement.

An expert in Catholic social thought, Rougeau's current research and writing consider the relationship between religious identity and citizenship and membership in highly mobile and increasingly multicultural democratic societies. He serves as Senior Fellow at the Centre for Theology and Community in London, where he researches broad-based community organizing, migration and citizenship in the United Kingdom as part of the Just Communities Project.
Rougeau has served as a member of the Executive Committee of AALS, as chair of the AALS Deans Steering Committee, and on the Council of the Boston Bar Association. His teaching interests are in contract and real estate law, as well as in law and religion. Before entering the academy, he practiced law at the Washington, DC office of Morrison & Foerster from 1988-1991.
Mark Massa, S.J. (convener) is the director of the Boisi Center for Religion and American Public Life at Boston College, where he is also a professor of theology. Massa received his Ph.D. in American religion from Harvard University, and is the author of seven books. His most recent book, The Structure of Theological Revolutions: How the Fight Over Birth Control Transformed American Catholicism was published in fall 2018 by Oxford University Press. His monograph published in 1999, Catholics and American Culture: Fulton Sheen, Dorothy Day, and the Notre Dame Football Team, received the Alpha Sigma Nu Award for Best Work in Theology for 1999-2000. His ongoing area of research is American Catholic faith and culture of the past century.