Scientific Knowledge and Faith
Abstract
How is scientific knowledge acquired? What is the role of faith in the process?  Paul Davidovits will briefly look at the thoughts (beliefs) of Pierre Teilhard De Chardin, Albert Einstein and John Polkinghorne.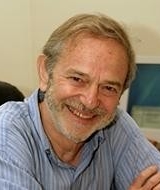 For the past 15 years in collaboration with a research group at Aerodyne Research Inc., Paul Davidovits and his graduate students have studied gas-liquid interaction for more than 30 gas phase species. The results of these studies provided basic information about the physical chemistry of gas-liquid interactions at the interface, including an understanding of how gas molecules enter liquids and how they react at the gas liquid interface. This work has also provided key parameters needed to understand the role of cloud and aerosol chemistry in atmospheric processes such as acid rain formation, dry acid deposition and ozone depletion. Recently Professor Davidovits and his collaborators have developed a novel aerosol mass spectrometer for field and laboratory aerosol studies. This apparatus is yielding new information about the morphology dependent chemistry of atmospheric aerosols.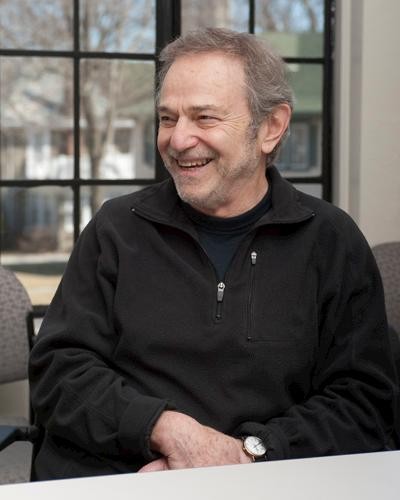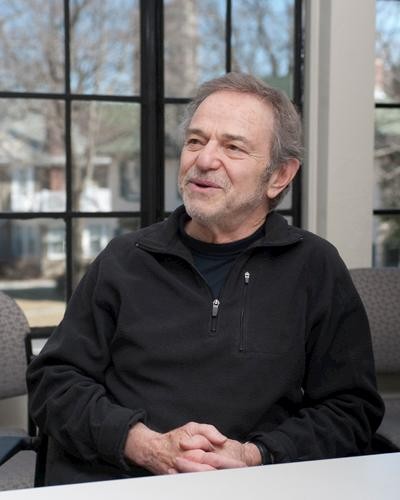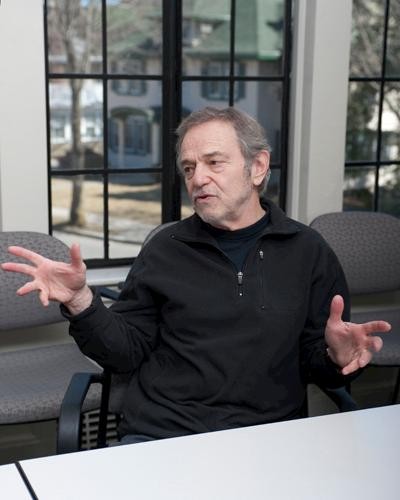 Event Recap
Paul Davidovits, Professor of Chemistry, addressed the relationship between science and faith at a lunch colloquium on March 25. In particular, he discussed how faith affects science and scientific discovery. To begin, he offered a definition of faith, which is "a firm belief in something for which there is no proof." In this definition, Davidovits emphasized how faith is characteristically optimistic and a basic human trait.
According to Davidovits, three categories of faith exist: faith that contradicts science, faith that is tangential to science and faith that drives science. Miracles, events that contradict all known scientific evidence, make up the first category. The second category is a realm of study in which science and faith should not and cannot overlap. This includes questions such as "Is there a meaning to life?" or "Is there a guiding cosmic purpose?" These questions cannot be answered by science and are therefore left up to faith. Finally, faith that drives science can be profound, such as belief in a unifying principle underlying the diversity of phenomena encountered in nature.
Davidovits fielded challenging questions about his presentation, such as the relationship between finding an explanation and finding meaning, and what actually qualifies as science. He also addressed the potential limitations of the human mind and whether human beings are actually capable of understanding the depths of the universe.
Read More
Further Reading
Walter Isaacson's article on "Einstein and Faith" for Time Magazine, April 5, 2007 can be read here.
Paul Davies writes for The New York Times in an Op-Ed about the nature of science as one of faith.  The piece, from November 24, 2007, can be read here.
Richard Gray writes for The Telegraph about a new film that discusses science and faith.  The article and film review from March 16, 2009 can be found here.
Books:
William H. Chalker, Science and Faith: Understanding Meaning, Method, and Truth (Westminster John Knox Press, 2006).  Read excerpts from and compare vendors at Google Books here.
For an interesting look at how far science and faith theories have come, peruse Harvey Goodwin's Walks in the Regions of Science and Faith: A Series of Essays, from 1883.  Excerpts and retailers provided here.
Nancy H. Frankenberry provides a glimpse at how scientists reconcile their work with their faith in The Faith of Scientists: In Their Own Words (Princeton University Press, 2008).  Excerpts and retailers provided here.
Websites:
One of the most famous scientists of all time struggled with faith.  Read Albert Einstein's writings on religion and science here.
The Templeton Foundation studies all manner of subjects related to the "big questions" of science, including issues of religion and faith.  Browse the website here.