Teaching First-Generation Boston College Students
Seminar Series co-sponsored with the Center for Christian-Jewish Learning
Thursday, September 23, 2021: Introduction to the various offices and programs that support first-gen students at Boston College
Presenters:
Rossanna Contreras-Godfrey, Director, TRIO Programs & First-Gen Initiatives, Learning to Learn
Yvonne McBarnett, Program Director, Montserrat Coalition, Campus Ministry
Andy Petigny, Associate Director, Thea Bowman AHANA and Intercultural Center
For more information to learn more about the programs and services offered, please visit their website at: www.bc.edu/ltl 
Learning to Learn Program Flyer
Thursday, October 14, 2021: The Socio-Economic Factors Shaping the First-Gen and Montserrat Experience

Presenter: Burt Howell, Intersections
Thursday, November 18, 2021: How to Support First-Generation BC Students
Presenter: Dacia Gentilella, English Department and Learning to Learn
Some Ways to Support First-Generation BC Students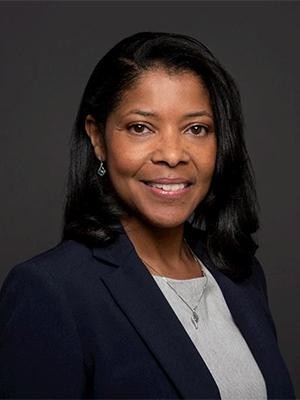 Rossanna Contreras-Godfrey, Ph.D. received her doctoral degree in Higher Education Administration from Boston College. Her dissertation titled: "Giving Voice to Black and Latino Males: First -Year Students' Perceptions of the Relative Impact of Family Support and College Aspirations Factors on their Decisions to Enroll and Actual College Enrollment" gave voice to those who supported the college going decision of the study's participants. In addition, to this research, Contreras-Godfrey has worked for more than 20 years to provide access and opportunity to students from low income, first generation backgrounds and students of color by assisting them in preparing and graduating from post-secondary institutions and transitioning to post-graduate programs. Rossanna is a first-generation college student who immigrated to the U.S. at a young age. She completed her Master's degree in Administration and Policy Studies in Education from Boston University and Bachelor's degree from Boston College.
She is the director of the Learning to Learn office at Boston College. The office centers on the needs of First Generation College students in addition to managing two federally funded programs (Student Support Services and the Ronald E. McNair Post-Baccalaureate Achievement Program). Rossanna previously held the Associate Director position for the McNair program and created key foundational components that have served the program well. She was the former director for the UMASS Boston GEAR UP and the North Shore Community College Upward Bound programs.
Rossanna is a proud TRIO alumnus, graduate of NSCC Upward Bound Program. She looks forward to creating impactful programming to increase the retention and graduation of first generation and low income students and enabling them to find success at the post-secondary and post-graduate levels of education. Though targeted programs, she hopes to break down the barriers to education for this population.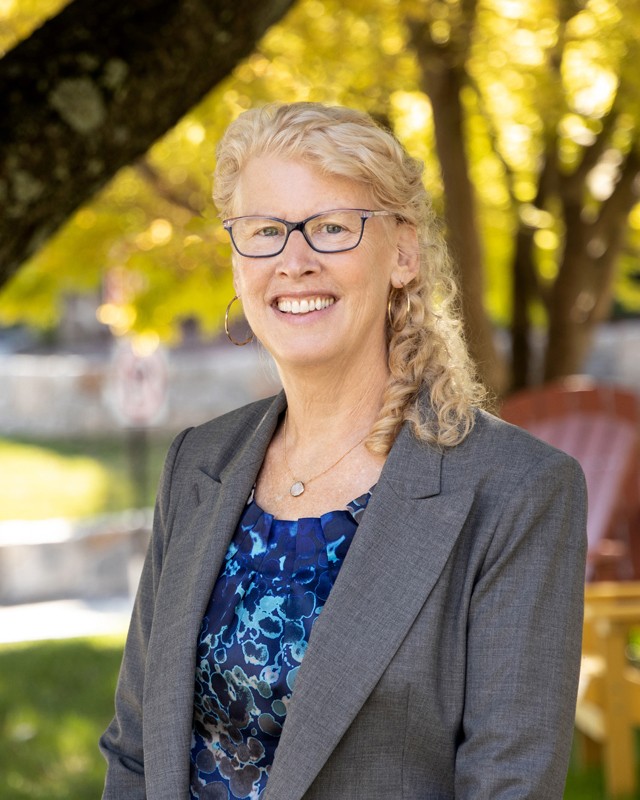 Dacia Gentilella is the Assistant Director of Outreach and Support for the Learning to Learn Program at Boston College. Learning to Learn supports first gen and low income students to find success at BC and beyond. She also coordinates and teaches one section of the Applications of Learning Theory 3 credit course (UNAS1005) offered to first and second year students as an opportunity to learn academic skills and approaches to college level work. She also teaches Cornerstone and Capstone classes focused on mindful success for first gen first year and senior students. In addition, Dacia teaches writing and literature in the Department of English and serves as a mentor to graduate students in the writing core.
Burt Howell is the executive director of Intersections and the Center for Ignatian Spirituality at Boston College. These two offices invite faculty and staff at Boston College to discuss vocation, discernment, mission, student formation, the Ignatian spiritual tradition, and Jesuit education. Intersections and the Center for Ignatian Spirituality, under the direction of the division of University Mission and Ministry, sponsor seminars, retreats, lunches, immersion trips, and pilgrimages. Prior to his current positions, he worked in the BC Office of Residential Life.
 Yvonne McBarnett joined the Montserrat office in August 2015 after working in Alumni Relations and the Thea Bowman AHANA Intercultural Center. As program director, she leads the operational functions of the Montserrat program, providing guidance and mentorship to students with high levels of financial need and supporting them in their academic, social, and spiritual formation. Yvonne is a Double Eagle, having earned both a Bachelor's of Science and Master's of Administrative Studies degree from Boston College.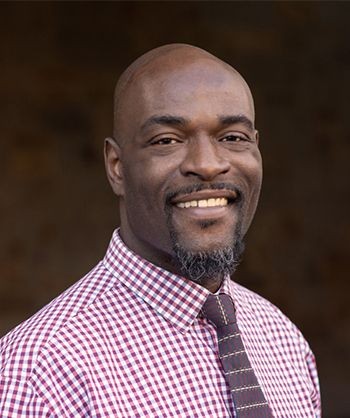 A native Bostonian, Andy Petigny was born and raised in Dorchester, MA and attended St. Ambrose School in Dorchester up until the 7th grade, when he began Boston Latin Academy. After high school, he attended Northeastern University pursuing a degree in civil engineering, but ultimately attended Hampton University in Virginia majoring in accounting. After returning to Boston, he obtained his masters degree in communications management from Simmons University, and shortly thereafter, began working at Boston College.
As the Associate Director of the Thea Bowman AHANA and Intercultural Center (BAIC), he coordinates assessment efforts, cultural competency workshops and events, supports the director in office operations, and advises undergraduate students to help ensure their success at BC.
Outside of Boston College, he loves traveling, watching and playing basketball, and learning about cultures, names, and languages.