The Republican Party and Catholic Voters in the 2020 Election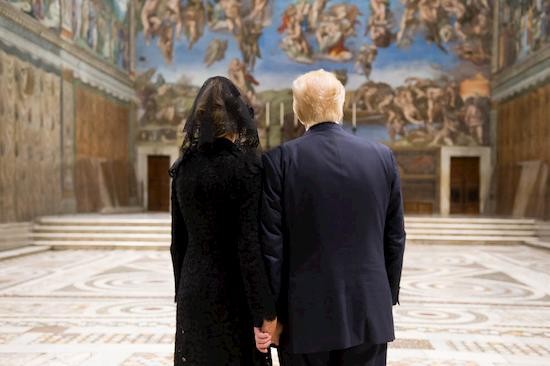 Session II of a Webinar Series on Catholic Voters and the 2020 Election
Co-sponsored by The Boisi Center for Religion and American Public Life, Boston College; The Greenberg Center for the Study of Religion in Public Life, Trinity College; and The New Hampshire Institute of Politics, St. Anselm College
Mark Rozell, Dean, Schar School of Policy and Government, George Mason University 
Heidi Schlumpf, Executive Editor, National Catholic Reporter
John H. Sununu, former Governor of New Hampshire (1983–89), and White House Chief of Staff (1989-1991)
Convener: Neil Levesque, Executive Director, The New Hampshire Institute of Politics


Date: Tuesday, September 22, 2020
Time: 4-5 p.m.

Event Flyer
Abstract
 Four years ago, white working-class Catholics in key swing states ditched their traditional loyalty to the Democratic Party and swung the election to Donald Trump. Will they do it again? Former N.H. Governor John H Sununu, Heidi Schlumpf from National Catholic Reporter, and Mark Rozell, political scientist at George Mason University, discuss the issues driving Catholic voters in 2020, and what is being done to get conservative Catholics to the polls.

Mark J. Rozell is the Founding Dean of the Schar School of Policy and Government at George Mason University. He holds the Ruth D. and John T. Hazel chair in public policy. He is the author of nine books and editor of twenty additional books on various topics in US government and politics, including the Presidency, religion and politics, media and politics, and interest groups in elections. His latest book is Federalism: A Very Short Introduction. Oxford University Press, 2019.
He has testified before Congress on executive privilege issues and has lectured extensively in the US and abroad. In recent years, he has lectured in Austria, China, Denmark, Finland, France, Germany, Great Britain, India, Italy, Poland, South Korea, Spain, Sweden, Turkey, and Vietnam.
Rozell writes frequent opinion columns for major media outlets such as The Hill, New York Daily News, and Politico. He is often asked to comment about his areas of expertise for television and in publications such as The Washington Post and Time Magazine.

Heidi Schlumpf is the executive editor of the National Catholic Reporter, where she previously served as its national correspondent. She has three decades of experience covering religion, spirituality, social justice and women's issues, and is the author/editor of three books, including a biography of feminist theologian Elizabeth Johnson. She is a graduate of the University of Notre Dame and has a master's degree in theological studies from Garrett Evangelical Theological Seminary at Northwestern University. She and her family are members of St. Gertrude Parish in Chicago.

John Sununu became New Hampshire's 75th Chief Executive on January 6, 1983, and served three consecutive terms prior to joining the White House staff. He assumed office with a background of nearly 20 years experience as an educator, engineer, small businessman and community leader. The governor gained both regional and national recognition through his chairmanship of the Coalition of Northeastern Governors', the chairmanship of the Republican Governors' Association, and his election in 1987 to the chairmanship of the National Governors' Association. Governor Sununu was commissioned Chief of Staff to the President of the United States on January 21, 1989, and served in the White House until March 1, 1992. As chief of staff, Governor Sununu oversaw the daily operations of the White House and its staff. He also served as Counselor to the President. The governor is a member of the Board of Trustees for the George H.W. Bush Presidential Library Foundation. After his departure from public service, Governor Sununu co-hosted CNN's nightly "Crossfire" program (1992-1998) a news/public affairs discussion program, winning a Cable Ace Award in 1994. In 2015 he authored The Quiet Man: The Indispensible Presidency of George H. W. Bush. During 2011-2012, he served as Chairman of the Romney for President National Steering Committee, as well as a prominent surrogate spokesperson for the campaign.

Neil Levesque, (convener) currently serves as the executive director at the nationally known New Hampshire Institute of Politics at Saint Anselm College. The institute's mission is to increase civic engagement and is especially noted for its focus on Presidential politics. Levesque has worked in New Hampshire politics for over 30 years.
In addition, Levesque has served on numerous nonprofit boards. Currently he is the vice-chair at Catholic Medical Center and on the Board of Directors at Pease Development Authority.
Event Recap
The Boisi Center's three-part webinar series on Catholic voters continued with, "The Republican Party and Catholic Voters in the 2020 Election." Panelists included Mark Rozell, dean of the Schar School of Policy and Government at George Mason University; Heidi Schlumpf, executive editor at the National Catholic Reporter; and John H. Sununu, the former Governor of New Hampshire and White House Chief of Staff.
Each of the panelists gave opening remarks. Schlumpf noted that the "Catholic vote" is certainly important and of interest, but not monolithic. Opinion polls from EWTN interestingly showed that Catholics preferred Trump to Biden, which is not terribly surprising. But the breakdown by race is notable: white Catholics prefer Trump, but Hispanics favor Biden by much larger margins, even for those who frequently attend mass. These polls might not be the best news for Republicans, but the polls have their limitations.
Rozell agreed that the Catholic vote is complex. Even if it's hard to pin down, it is important. In 2016, Trump picked up the Great Lakes states, which have large Catholic populations. He won a majority of the Catholic vote. Rozell noted that Trump did do a lot of outreach to Catholics during the campaign, and Clinton did not. In this election, there is a conscious effort on the part of both campaigns to reach out to Catholics, but Biden is playing catchup.
Sununu started by noting that the Catholic vote "as a Catholic vote" is a small vote, but that it often decides national and state elections. He brought up two illustrative elections: Ronald Reagan's and his own. For Reagan, he appealed to so many, that Catholics voted Republican for the first time (he noted that they had for so long voted Democrat because they were immigrants who landed first in east coast cities and were offered jobs by local governments who were largely Democratic). In his own election, Sununu noted that he did not expect to win, but he did, and won even the Catholic vote in heavily Democratic Manchester, New Hampshire. He attributes his success to appealing to certain conservative values of the French Canadian and Irish American populations in Manchester as an entrée to other aspects of the platform. He further argued that he is convinced that this will continue to be a trend for those who might have not been exposed as readily to the Republican platforms because of where they live, especially pointing to the Hispanic/Latinx populations in California and New York. If other immigrants have moved right, he believes, so will the current immigrant base of the Democratic Party.
Neil Levesque, executive director of the New Hampshire Institute of Politics, then asked how the fight over the Supreme Court nomination to replace Ruth Bader Ginsburg will influence how Republicans engage in the campaign, or vice versa. Sununu held that the liberals in the Democratic Party, as well as some bishops and clergy, have developed an "art form of equivalency," with which they make equivalent certain issues to abortion. He foresees that happening in this Supreme Court appointment, thinking Democrats will craft an equivalency to discredit the likely Catholic female candidate.
Of Schlumpf, Levesque asked how she sees the Supreme Court nomination influencing the Catholic vote and whether it will peal any traditional conservatives away. Schlumpf first responded to Sununu saying that one could hardly accuse the bishops of underplaying abortion now. But she noted that there is a growing understanding of what constitutes a "life issue," including the death penalty, which was a point of concern for many after Attorney General William Barr was given an award for his Catholic values at the National Catholic Prayer Breakfast. Typically, a Supreme Court nomination favors conservatives because of the potential of overturning Roe v. Wade, but this time is different, especially given that, in EWTN polling, abortion is not a top priority, compared to the economy and healthcare, among other things. Rozell cautioned against using the EWTN poll because it seems to have overrepresented Democrats.
Rozell continued that another issue is that qualified voters actually vote. The Latinx vote traditionally lags behind the white Catholic vote. Schlumpf noted that that is the reason why Catholic voters are being targeted by Republican groups in swing states. Because of the virus, outreach is challenging, so they started geocaching mass-goers and registering those who were not yet registered.
Levesque noted that in Catholic churches, priests do not typically tell their parishioners who to vote for, but wondered about Evangelical services. Schlumpf did not specify the distinction between the two, but she did say that the outreach to religious voters is higher this campaign than in 2016. Both were particularly on display at the respective conventions. What happens on social media, with individuals saying a Catholic can or cannot be of a particular party is common, but in the Catholic Church that is an uncommon practice from priests and bishops.
Sununu returned to the question of the Supreme Court nomination, stating that the Catholic vote will be examined more in that process. If the nominee is examined on their Catholicism, the defense would come from many different religious groups because one is entitled to have a religious opinion. Audience questions continued on this line, wondering if it was permissible to raise a nominee's religion if they are, for example, a Catholic integralist and questions might exist about their interpretation of law from that position. Schlumpf said that, while she will not voice her opinion, she thinks it would matter. The difficulty of the nomination at this time is that it prohibits a free and open debate on the candidate's appropriateness for the Court because all eyes are on the presidential election.
For Rozell, the audience asked if there was a difference between the white Catholic vote and the white Evangelical vote. Rozell noted that white Evangelicals are much more Republican than white Catholics—81% to 60%, respectively. For Evangelicals, the appointment of a Supreme Court justice is the issue, but that is not the case for many Catholics. While there has been some drop off in support for Trump, that does not seem to be coming from white Evangelicals. Schlumpf added that the Pew study asks the questions in a way to include responses for people who are voting "for" Biden or "against" Trump, for example, so some insight into that drop off may emerge.
Sununu was asked whether other issues of concern for Catholics—immigration, concern for the poor, and the likes—have driven some Catholics away from the Trump administration. Sununu said anecdotally that while those issues are raised by many, their complexity is often overlooked and while Democrats support, for example, immigration to be more available, it also increases human trafficking, which they seem not to raise.  Sununu stated his belief that once immigrants favor Republicans at 51%, immigration will no longer be their policy issue. Another question raised the death penalty in particular, Schlumpf argued (and clarified later in the panel that Pope Francis changed the Catechism to reflect the impermissibility of the death penalty in all cases) that the death penalty was more impermissible than it was in the past, though Sununu wondered why some try to equate the death penalty, whose victims are in the hundreds, to abortion, whose victims are in the millions.
Abortion was raised by another audience question, asking if the USCCB would be more in line with Democrats if Roe v. Wade is overturned. Rozell offered an alternative scenario: If Roe is overturned, its availability returns to the decision of the states, many of which will legalize it, and campaigns will focus almost solely on that. Sununu said that he did not believe Roe would be overturned, but that brighter lines would be drawn instead.
An audience member then asked whether Catholic identity played a role in the election or the campaigns. Rozell did not think it carried the importance today as it did during Kennedy's campaign. In 2004, for example, George W. Bush carried more of the Catholic vote than John Kerry, who is Catholic. Catholics are concerned with policies. As to Biden, Rozell added, it is possible that it will make a difference on the margins. And the margins mattered in 2016, but will only matter again if the election is close. Sununu added that it could also work the other way, in which "practicing" Catholics may already be uncomfortable by Biden since they already know him and his policies.
All three noted the importance of Catholic outreach among the campaigns. Sununu noted that Trump has maintained his outreach since he started campaigning in 2015. Rozell noted that Biden is behind as the Catholics for Biden website was not even well developed. Schlumpf argued, though, that Biden is at least doing better than Hillary Clinton did in 2016.