The Republican Party and Catholic Voters in the 2020 Election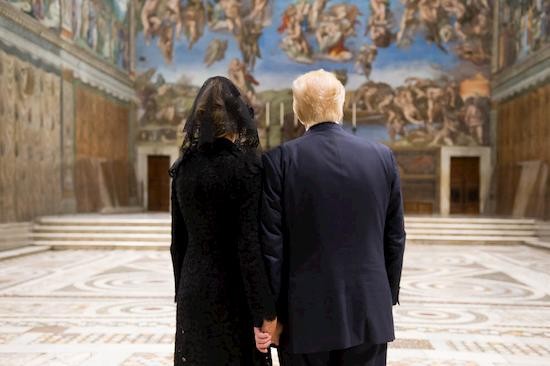 Session II of a Webinar Series on Catholic Voters and the 2020 Election
Co-sponsored by The Boisi Center for Religion and American Public Life, Boston College; The Greenberg Center for the Study of Religion in Public Life, Trinity College; and The New Hampshire Institute of Politics, St. Anselm College
Mark Rozell, Dean, Schar School of Policy and Government, George Mason University 
Heidi Schlumpf, Executive Editor, National Catholic Reporter
John H. Sununu, former Governor of New Hampshire (1983–89), and White House Chief of Staff (1989-1991)
Convener: Neil Levesque, Executive Director, The New Hampshire Institute of Politics


Date: Tuesday, September 22, 2020
Time: 4-5 p.m.

Event Flyer
Abstract
 Four years ago, white working-class Catholics in key swing states ditched their traditional loyalty to the Democratic Party and swung the election to Donald Trump. Will they do it again? Former N.H. Governor John H Sununu, Heidi Schlumpf from National Catholic Reporter, and Mark Rozell, political scientist at George Mason University, discuss the issues driving Catholic voters in 2020, and what is being done to get conservative Catholics to the polls.

Mark J. Rozell is the Founding Dean of the Schar School of Policy and Government at George Mason University. He holds the Ruth D. and John T. Hazel chair in public policy. He is the author of nine books and editor of twenty additional books on various topics in US government and politics, including the Presidency, religion and politics, media and politics, and interest groups in elections. His latest book is Federalism: A Very Short Introduction. Oxford University Press, 2019.
He has testified before Congress on executive privilege issues and has lectured extensively in the US and abroad. In recent years, he has lectured in Austria, China, Denmark, Finland, France, Germany, Great Britain, India, Italy, Poland, South Korea, Spain, Sweden, Turkey, and Vietnam.
Rozell writes frequent opinion columns for major media outlets such as The Hill, New York Daily News, and Politico. He is often asked to comment about his areas of expertise for television and in publications such as The Washington Post and Time Magazine.
Heidi Schlumpf is the executive editor of the National Catholic Reporter, where she previously served as its national correspondent. She has three decades of experience covering religion, spirituality, social justice and women's issues, and is the author/editor of three books, including a biography of feminist theologian Elizabeth Johnson. She is a graduate of the University of Notre Dame and has a master's degree in theological studies from Garrett Evangelical Theological Seminary at Northwestern University. She and her family are members of St. Gertrude Parish in Chicago.

John Sununu became New Hampshire's 75th Chief Executive on January 6, 1983, and served three consecutive terms prior to joining the White House staff. He assumed office with a background of nearly 20 years experience as an educator, engineer, small businessman and community leader. The governor gained both regional and national recognition through his chairmanship of the Coalition of Northeastern Governors', the chairmanship of the Republican Governors' Association, and his election in 1987 to the chairmanship of the National Governors' Association. Governor Sununu was commissioned Chief of Staff to the President of the United States on January 21, 1989, and served in the White House until March 1, 1992. As chief of staff, Governor Sununu oversaw the daily operations of the White House and its staff. He also served as Counselor to the President. The governor is a member of the Board of Trustees for the George H.W. Bush Presidential Library Foundation. After his departure from public service, Governor Sununu co-hosted CNN's nightly "Crossfire" program (1992-1998) a news/public affairs discussion program, winning a Cable Ace Award in 1994. In 2015 he authored The Quiet Man: The Indispensible Presidency of George H. W. Bush. During 2011-2012, he served as Chairman of the Romney for President National Steering Committee, as well as a prominent surrogate spokesperson for the campaign.

Neil Levesque, (convener) currently serves as the executive director at the nationally known New Hampshire Institute of Politics at Saint Anselm College. The institute's mission is to increase civic engagement and is especially noted for its focus on Presidential politics. Levesque has worked in New Hampshire politics for over 30 years.
In addition, Levesque has served on numerous nonprofit boards. Currently he is the vice-chair at Catholic Medical Center and on the Board of Directors at Pease Development Authority.