How Dante Can Save your Life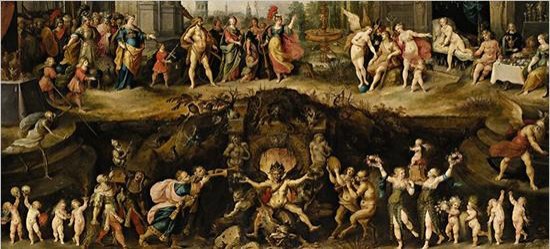 Rod Dreher
The American Conservative

Date: April 23, 2015
Co-sponsored with The Church in the 21st Century Center.
Abstract
In this book event, journalist and blogger Rod Dreher will discuss his latest book, How Dante Can Save your Life. The book is meant for those who find themselves untethered and lost in the modern world. Dreher reveals Dante's penetrating (but often hidden) spiritual, moral, and psychological insights, and shows how these ideas can be used to rise above misery and confusion to happiness and peace.
As Dreher writes in the book's introduction: "This medieval masterpiece, perhaps the greatest poem ever written, reached me when I thought I was unreachable, and lit the way out of a dark wood of depression, confusion, and a stress-related autoimmune disease that, had it persisted, would have dangerously degraded my health. Dante helped me understand the mistakes and mistaken beliefs that brought me to this dead end. He showed me that I had the power to change, and revealed to me how to do so. Most important of all, the poet gave me a renewed vision of life."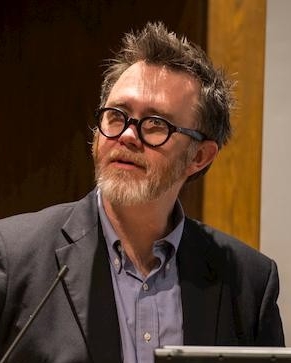 Rod Dreher is a writer, editor and blogger, who currently writes a regular blog for The American Conservative. He is most recently the author of How Dante Can Save your Life. Earlier books include: The Little Way of Ruthie Leming (2010), about his childhood home of St. Francisville, LA, and his sister's battle with cancer; and Crunchy Cons (2006), about a growing "conservative counterculture" movement that stands outside the GOP mainstream. Previously Dreher worked as the director of publications for the John Templeton Foundation, and as a columnist and editorial writer for Dallas Morning News from 2003 to 2010. His writings have appeared in such publications as the National Review, Weekly Standard, and Wall Street Journal, and he has contributed commentaries to NPR's All Things Considered as well as several television networks. He holds a B.A. in Journalism from Louisiana State University.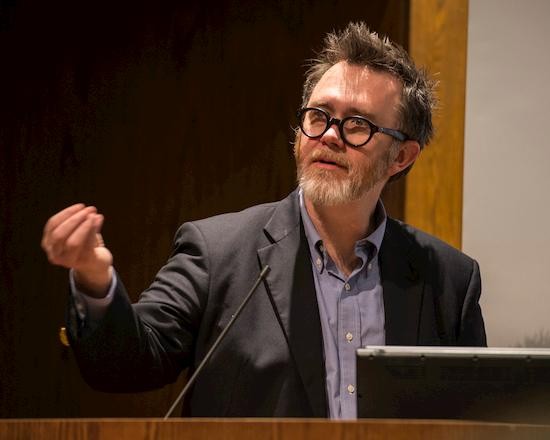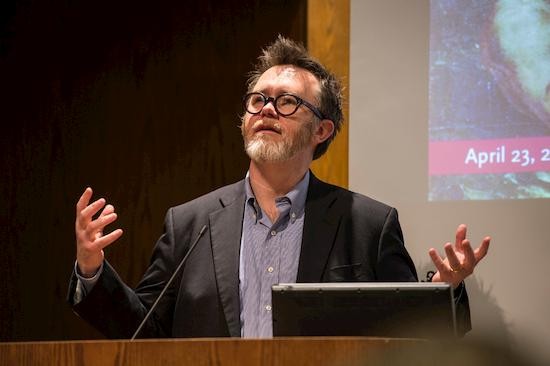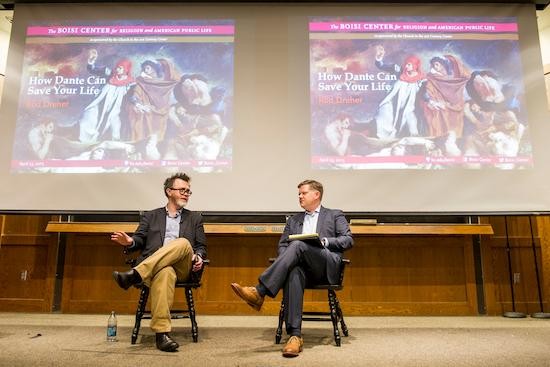 Event Recap
For the final event of the semester, author and blogger Rod Dreher returned to the Boisi Center to promote his new book, How Dante Can Save Your Life: The Life-Saving Wisdom of History's Greatest Poem. Speaking in Fulton 511 on April 23, Dreher began with the caveat that
he came to Dante's Divine Comedy as a witness, not a scholar. In a captivating personal account of his theological, philosophical and emotional journey,
he explained how the epic poem had
a profound healing effect after he had found himself at a personal crossroads not unlike that of Dante himself.
Drawing parallels between his own life and the poem, Dreher explained how Dante's conception of sin as disordered love helped him reconcile with his estranged family and lift himself out of depression. He believes God was working through Dante to heal him, but noted that the poem's penetrating psychological insights make it relevant to secular audiences too. He then fielded questions both personal and theological from the audience; he later tweeted that BC's audience asked the best questions of the entire book tour. Following the event, many bought copies of the book and stayed to chat with Dreher as he signed his newest work.
Casey advises diplomats that religion is expressed in a multitude of forms by a vast array of actors, and that it is best to look at how religion is actually practiced, not simply how it is presented in texts. Religion has the potential to inspire great violence but also great good, he said, so an informed and nuanced perspective is crucial.
Through these efforts Casey's office has engaged with projects ranging from the Israeli-Palestinian negotiations to climate change, from Iraq to Cuba, and from Muslim engagement to combating global anti-Semitism.
Read More
Further Reading
By Rod Dreher
Rod Dreher, How Dante Can Save Your Life: The Life-Changing Wisdom of History's Greatest Poem (New York: Regan Arts, 2015).
Rod Dreher, "How Dante Saved My Life," American Conservative, April 9, 2014.
Rod Dreher, "The Ultimate Self-Help Book: Dante's 'Divine Comedy,'" Wall Street Journal, April 18, 2014.
Dante Texts
Robert and Jean Hollander, trans., The Divine Comedy: Inferno, Purgatorio, Paradiso (New York: Anchor Books, 2002, 2004, 2008).
Mark Musa, ed., The Portable Dante (New York: Penguin Classics, 2003).
Other Works
Erich Auerbach, Dante: Poet of the Secular World (New York: New York Review Books, 2007).
Peter S. Hawkins, Dante's Testaments: Essays in Scriptural Imagination (Stanford, CA: Stanford University Press, 1999).
Richard Lansing, ed., The Dante Encyclopedia (New York: Routledge, 2010).
Peter J. Leithart, Ascent to Love: A Guide to Dante's Divine Comedy (Moscow, ID: Canon Press, 2001).
Louis Markos, Heaven and Hell: Visions of the Afterlife in the Western Poetic Tradition (Eugene, OR: Wipf and Stock, 2013).
Giuseppe Mazzotta, Reading Dante (New Haven, CT: Yale University Press, 2014).
Christian Moevs, The Metaphysics of Dante's Comedy (New York: Oxford University Press, 2005).
Barbara Reynolds, Dante: The Poet, the Political Thinker, the Man (London: I.B. Tauris, 2006).
Harriet Rubin, Dante in Love: The World's Greatest Poem and How It Made History (New York: Simon & Schuster, 2005).
Prue Shaw, Reading Dante: From Here to Eternity (New York: Liveright, 2014).
Charles Williams, The Figure of Beatrice: A Study in Dante (Berkeley, CA: The Apocryphile Press, 2005).
A.N. Wilson, Dante in Love (New York: Farrar, Straus and Giroux, 2011).