The Limits of International Human Rights Law in the U.S. Constitution
Abstract
Supreme Court observers have noted that recent legal cases (e.g., Atkins v. Virginia; Lawrence v. Texas; Roper v. Simmons) have made references to foreign and international legal developments as relevant but non-binding sources for interpreting the Constitution. Battle lines are being drawn up between those judges and legal scholars who support this development and those who decry it. What is the status of international law for constitutional purposes, and how should we understand the implications of these important cases as indicative for future Supreme Court jurisprudence?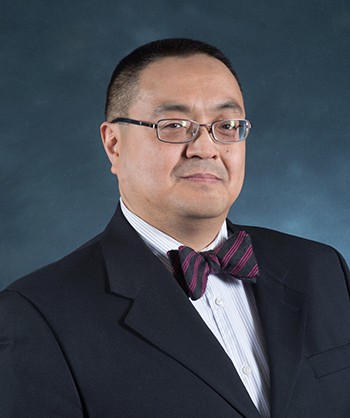 Hiroshi Nakazato is an Adjunct Assistant Professor and Associate Director of the International Studies Program at Boston College. He teaches courses in international politics, international law, security studies, and research methods. His research interests include international relations theory and U.S. civil-military relations. Nakazato received his Ph.D. in international politics at Boston College.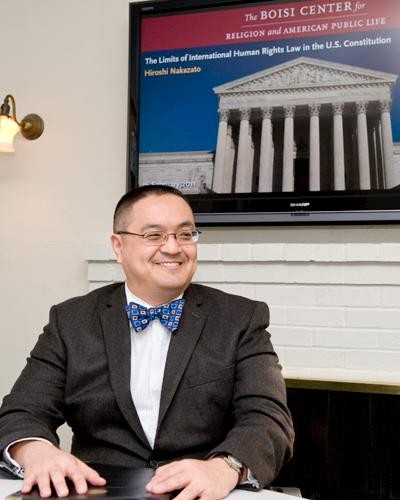 Event Recap
If the task of American courts is to interpret and apply American law, why should American jurists care about foreign law, especially foreign human rights laws? That was the question posed by Hiroshi Nakazato, associate director of the International Studies Program at Boston College, at the Boisi Center's February 16 lunch colloquium. The answer, he said, is that while foreign laws are non-binding on American court decisions, they can provide important sources of wisdom as judges consider the impact of new cases in the American context.
This issue has become quite contentious in the legal community in recent years as citations of foreign law have appeared in several important U.S. Supreme Court opinions, including Atkins v. Virginia (outlawing the death penalty for mentally retarded killers in 2002), Lawrence v. Texas (striking down sodomy laws in 2003) and Roper v. Simmons (banning the death penalty for juvenile killers in 2005). Some critics of these citations argue that any reference, let alone deference, to foreign laws in our courts diminishes American sovereignty by effectively allowing other nations to influence American constitutional interpretation. Supporters argue that a global consensus on an issue such as the death penalty is indeed relevant to American jurists, who are charged with interpreting vague language from the nineteenth century (for example, the Eighth Amendment's ban on "cruel and unusual punishment") for use in the contemporary context.
Nakazato explained that while American officials and judges frequently encourage other nations to adopt American-style laws and procedures, they are much less amenable to the influence of international law in the American system. This imbalance, he noted, has not been lost on the world community. Charges of hypocrisy aside, the real cost of this imbalance to U.S. law is the lost opportunity engage with perspectives from outside what is by definition an insular system of American laws. Not even our own extraordinarily successful legal system, said Nakazato, has a "monopoly on wisdom."
Read More
Further Reading
Court Cases
In the News
In the News
Following Oklahoma's lead, Wyoming and Texas are attempting to ban Sharia law from being considered in their state legal systems, the Huffington Post recently reported.