Pope Francis and the Future of the Global Church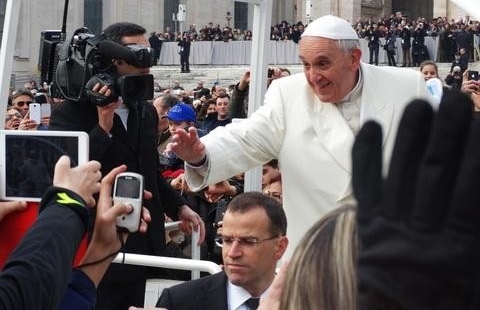 Francesco C. Cesareo, Assumption College
Richard Gaillardetz, Boston College
María del Mar Muñoz-Visoso, USCCB
Moderated by M. Shawn Copeland, Boston College
Date: February 25, 2014
Co-sponsored with the Church in the 21st Century Center.
Abstract
Pope Francis was elected Bishop of Rome in March 2013 following the first papal resignation in nearly six hundred years, and he leads the global Roman Catholic Church at a time of great turmoil and great promise. Francis immediately set a new tone for the papacy, but the impact of his leadership remains unclear this early in his reign. As the anniversary of his election approaches, this panel brings together four experts of diverse experience and perspective for a robust discussion. Topics will include inter-religious dialogue, the new evangelization, the status of women and women religious, the Jesuits, liberation theology, the Church and the global south, the Curia and Francis's continuities and discontinuities with his recent successors.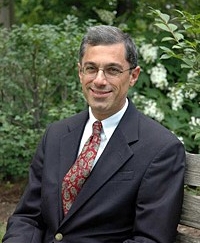 Francesco C. Cesareo, president of Assumption College, is an historian who specializes in Catholic higher education and the papacy during the Renaissance and Reformation periods. He is the author of two books and numerous articles on the Church during the Renaissance and Reformation era. Prior to his position at Assumption, he served as dean of the McAnulty College and Graduate School of Liberal Arts at Duquesne University, and has taught at Cathedral Preparatory Seminary, Albertus Magnus College, and John Carroll University. He has also served as the managing editor of Archivum Historicum Societatis Iesu, an international journal published by the Jesuit Historical Institute in Rome and the Institute of Catholic Studies at John Carroll University. He received his B.A. from Cathedral College of the Immaculate Conception and earned his M.A. and Ph.D. in Late Medieval/Early Modern European history from Fordham University.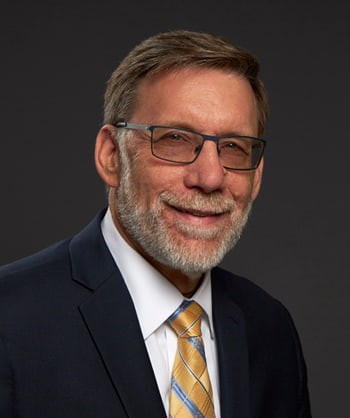 Richard Gaillardetz is the Joseph Professor of Catholic Systematic Theology at Boston College. His research interests include topics in ecclesiology such as Vatican II, ecumenism, authority, and ministry. He previously held positions at the University of Toledo and at the University of St. Thomas Graduate School of Theology at St. Mary's Seminary in Houston. He has published numerous articles and has authored eight books (one volume was co-authored) and edited two others (one was co-edited). He has served on the Board of Directors of the Catholic Theological Society of America (CTSA), and in June 2013 became president of the CTSA. He has received numerous awards from the Catholic Press Association for articles he has written and is a past recipient of the Sophia Award (2000), offered annually by the faculty of the Washington Theological Union in Washington, D.C., in recognition of a theologian's contributions to the life of the church. He received a B.A. from the University of Texas and an M.A. in biblical theology at St. Mary's University in San Antonio. He recieved an M.A. and Ph.D. in systematic theology from the University of Notre Dame.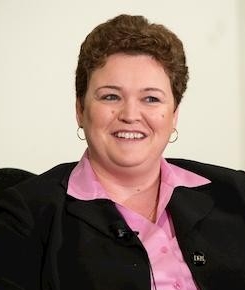 María del Mar Muñoz-Visoso is executive director of the Secretariat of Cultural Diversity in the Church at the United States Conference of Catholic Bishops. Between 2007-2012 she served as assistant director of Media Relations for the USCCB. Prior to that, she held various positions in the Archdiocese of Denver (1996-2007), including executive director of Centro San Juan Diego, director of Hispanic Ministry, and editor of El Pueblo Católico, the Spanish-language archdiocesan newspaper. Mar has a B.A. in communications from CEU San Pablo University in Valencia, Spain and a master of theological studies from Madonna University in Livonia, Michigan. She is married and the mother of three children.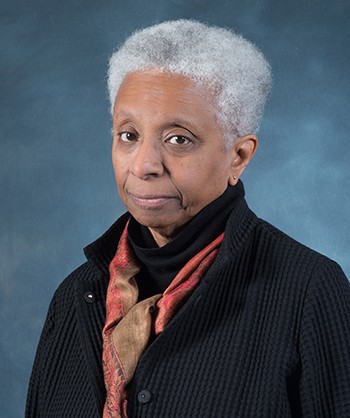 M. Shawn Copeland is Professor of Systematic Theology in the Department of Theology in the College and Graduate School of Arts and Sciences at Boston College. Prior to returning to Boston College, where she earned a Ph.D. in Systematic Theology, she taught theology at St. Norbert College, Yale University Divinity School, and Marquette University. Copeland is recognized as one of the most important influences in North America in drawing attention to issues related to the religious, cultural, and social experience of African American Catholics. She has written more than 100 articles, reviews, and book chapters on such topics as theological anthropology, suffering, freedom, gender, and race. Copeland is the principal editor of Uncommon Faithfulness: the Black Catholic Experience (2009), author of The Subversive Power of Love: The Vision of Henriette Delille (2010), and Enfleshing Freedom: Body, Race and Being (2010). Copeland is a former convener of the Black Catholic Theological Symposium (BCTS), an interdisciplinary learned society of Black Catholic scholars; and a former president of the Catholic Theological Society of America (CTSA).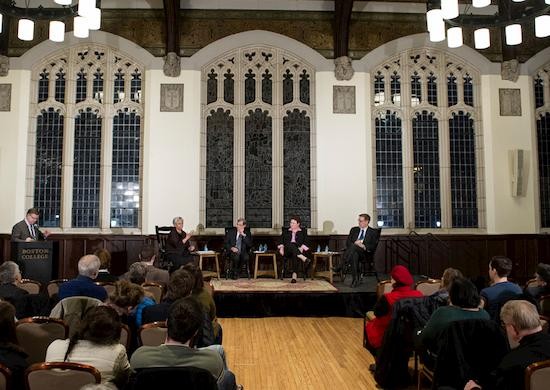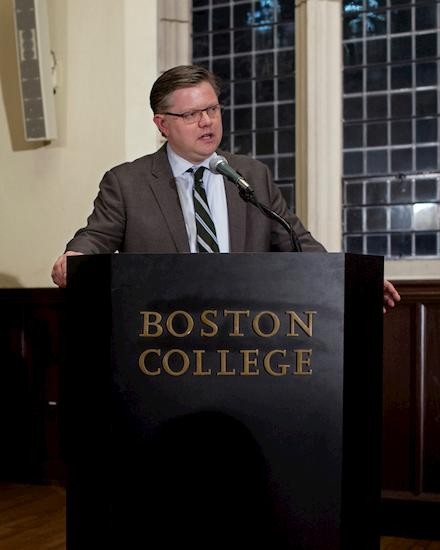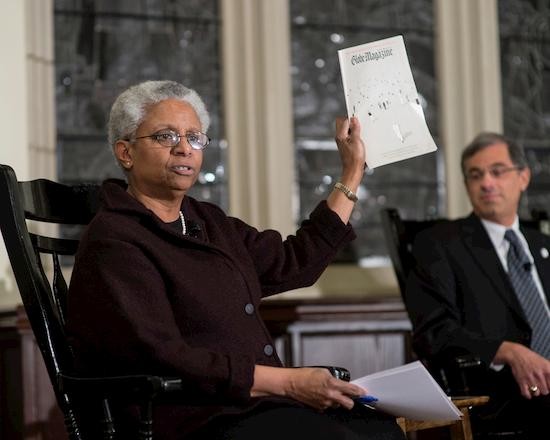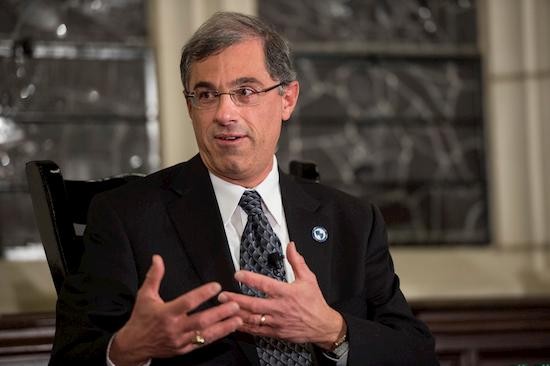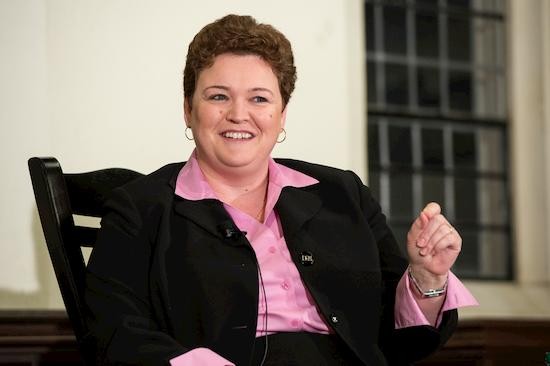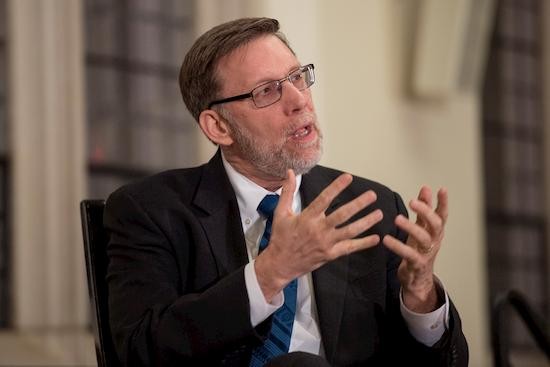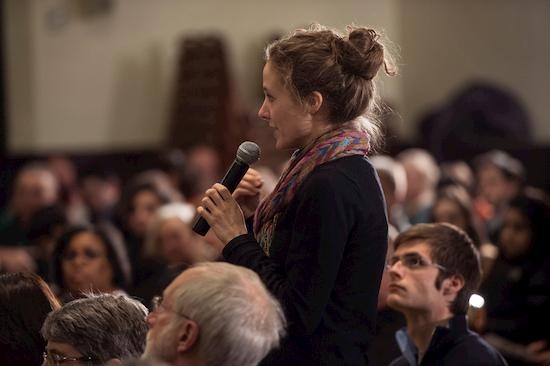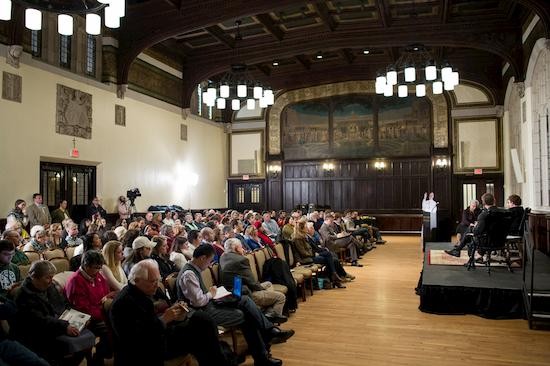 Event Recap
One year into his papacy, Pope Francis continues to surprise Catholics and non-Catholics alike with his dynamic leadership and focus on the poor. On February 25, the Boisi Center co-hosted a panel with the Church in the 21st Century Center that explored the Francis papacy thus far, and expectations for its future. Boston College theology professor M. Shawn Copeland moderated a panel of experts: Francesco Cesareo, president of Assumption College; María del Mar Muñoz-Visoso, the U.S. Council of Catholic Bishops' executive director of cultural diversity; and BC professor Richard Gaillardetz, the Joseph Professor of Catholic Systematic Theology.
Addressing a packed room in Gasson Hall—as well as viewers of the live-broadcast on the Internet—the panel covered topics ranging from the pope's cultural heritage to the historical context for understanding the continuity and change of Francis's papacy. Cesareo pointed out that popes in the past hundred years have been remarkably consistent in advancing reform within the boundaries of tradition. Copeland cited Pope John Paul II in noting that the media hype around Francis is not without precedent. Gaillardetz argued that Francis provides a new lens for reading Catholic doctrine and the second Vatican Council. Munoz-Visoso explained that as the first pope from the global south and the first Jesuit pope, Francis brings a unique emphasis on mercy in action that reflects his education in liberation theology. His Latin American heritage is reflected in his desire to build a stronger community dialogue in the Church and have physical contact with the people he serves.
The panel expected that the pope's biggest challenges ahead lie in reorienting the Church's bureaucracy and clergy to better serve the people of the world, and reopening a dialogue with those who have been marginalized and distanced from the Church. They agreed that Francis's emphasis on a greater acknowledgment of human dignity provides an important basis for addressing the Church's challenges.
Read More
Further Reading
Articles and essays marking Francis' first annieversary as pope have been published in the New York Times, the New Yorker, Boston Globe, Washington Post, Wall Street Journal, Economist, Financial Times, the Guardian, USA Today, CNN, Voice of America, and the Pew Research Center.
Michelle Boorstein and Peyton Craighill. "Pope Francis Faces Church Divided Over Doctrine, Global Poll of Catholics Finds." Washington Post, February 9, 2014.

John Allen Jr. and Lisa Wangsness. "Pope Softening Tone, not Stance, O'Malley Says." Boston Globe, February 9, 2014.

Liam Moloney. "Pope Francis Criticizes Economic Inequality in Mission Manifesto." Wall Street Journal.  November 26, 2013
Quentin Dupont S.J. "Papal Economics, or Francis the Communalist." The Jesuit Post." The Jesuit Post, January 20, 2014.

Jason Horowitz and Jim Yardley. "Pope With the Humble Touch Is Firm in Reshaping the Vatican." New York Times, January 13, 2014.
American Academy of Religion."Plenary Panel: Pope Francis and the State of Global Catholicism." November 23, 2013.

John Allen Jr. "New Reality in Vatican: Surprise, It's the Pope!." Boston Globe. 24 Feb. 2014.

Neil Swidey. "The Promise of Francis." Boston Globe. 23 Feb. 2014.

Writings and Interviews by Pope Francis
Pope Francis. Evangelii gaudium: Of the Holy Father Francis to the Bishops, Clergy, Consecrated Persons and the Lay Faithful on the Proclamation of the Gospel in Today's World.. Washington D.C.: United States Conference of Catholic Bishops, 2013.
Pope Francis. Only Love Can Save Us: Letters, Homilies, and Talks of Cardinal Jorge Bergoglio. Huntington, IN: Our Sunday Visitor Catholic Publishing Company, 2013.
Jorge Mario Bergoglio. In Him Alone Is Our Hope The Church According to the Heart of Pope Francis. San Francisco: Ignatius Press, 2013.
"Pope Francis: The Interview." America, September 9, 2013.
Sergio Rubin and Francesca Ambrogetti. Pope Francis: Conversations with Jorge Bergoglio: His Life in His Own Words. New York: Penguin Group, 2013.
Related Speaker Publications
Richard Gaillardetz. "One Year with Pope Francis." Fox Boston, March 12, 2014.
Richard Gaillardetz. The Church in the Making: Lumen Gentium, Christus Dominus, Orientalium Ecclesiarum. New York: Paulist Press, 2006.
Richard Gaillardetz. "Francis wishes to release Vatican II's bold vision from captivity." National Catholic Reporter, September 25, 2013.
Francesco Cesareo. "President of Assumption College reaction to new Pope on MSN Video." MSN Video, March 3, 2013.
In the News
The Catholic Church is entering a "new era," and critics of Pope Francis's teachings on economic injustice fail to "understand reality," said the head of the Council of Cardinals in a recent interview.