Intuition, Emotion and Visualization
Abstract
Although academics continue to try, the creative imagination remains an elusive animal evading scientific attempts to define or systemize these processes.  Artists often have little explanation for how they create – they just do.  It becomes a habit, a way of observing the world, of feeling and seeing what happens around them with a unique attentiveness that allows them to reinvent and recompose the experience musically, visually and physically. The creative process is intuitive and personal and the result is received by the audience as subjectively as it was created. Tiala says that she cannot explain how she creates in any quantifiable terms, but she can attempt to give us a glimpse of the visual experience.  Join her for a scenic designer's look at 'ways of knowing' – and be prepared for moments without words.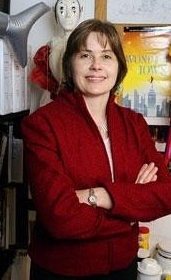 Crystal Tiala is a professional, union scenic designer who has worked in the entertainment industry since 1982 and designed over 80 productions. She received her MFA in scenic design from the University of Connecticut.
In addition to designing numerous Boston College productions since 1999, Tiala has worked for regional theaters throughout the East coast including The Emerson Majestic, The Boston Conservatory, StageWest, The SpeakEasy, Merrimack Repertory Theater, and Worcester Foothills Theatre in Massachusetts; Barter Theater of Virginia; Bristol Riverside Theater in Pennsylvania; Two Rivers Theater in New Jersey, the Rybinsk Theater in Rybinsk, Russia; The American Stage Festival in New Hampshire; the Connecticut Repertory Theater, Connecticut Opera, Trinity College, and the University of Hartford in Connecticut. Various other experiences include: Interior Design, Event Design, Equity Stage Management, Props Design, Charge Scenic Artist, and Lead Construction on the films Lincoln, Pet Semetary and Heart of Dixie.
Tiala is Chair of the United States Institute of Theater Technology/New England Section and the Design and Chair of Design and Technology for the Kennedy Center American College Theatre Festival Region I. She is a Scenic Design member of the United Scenic Artists local 829 union.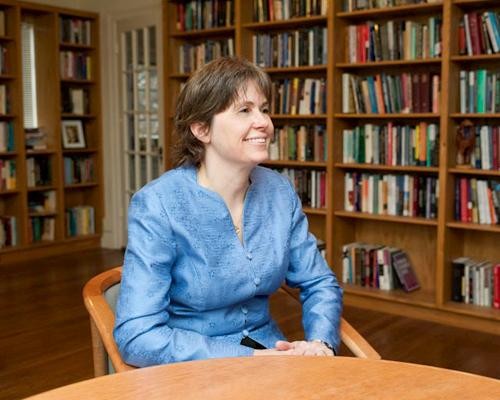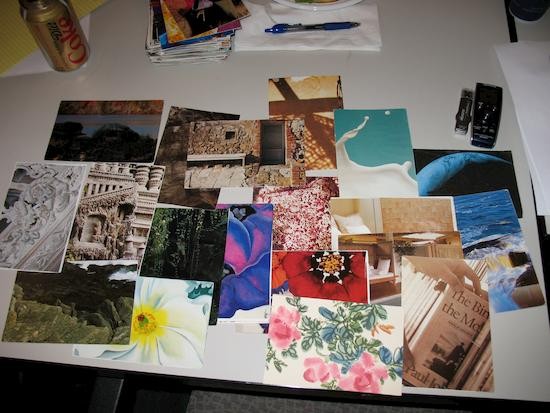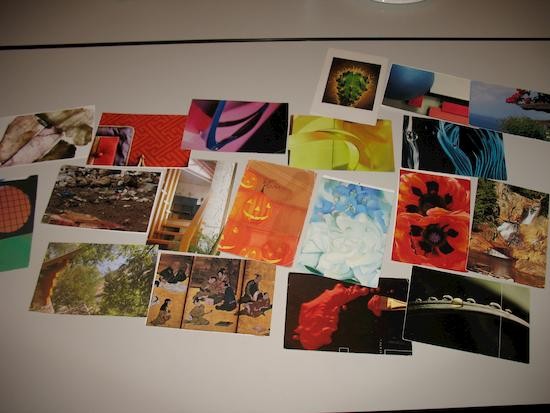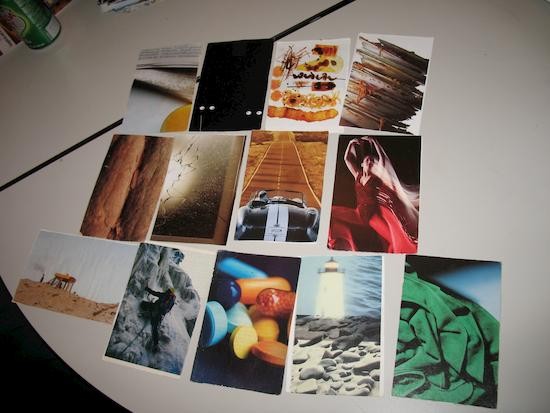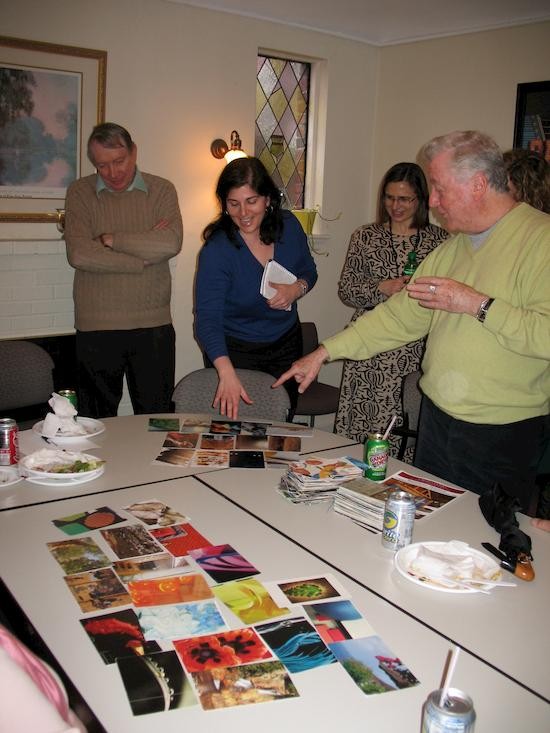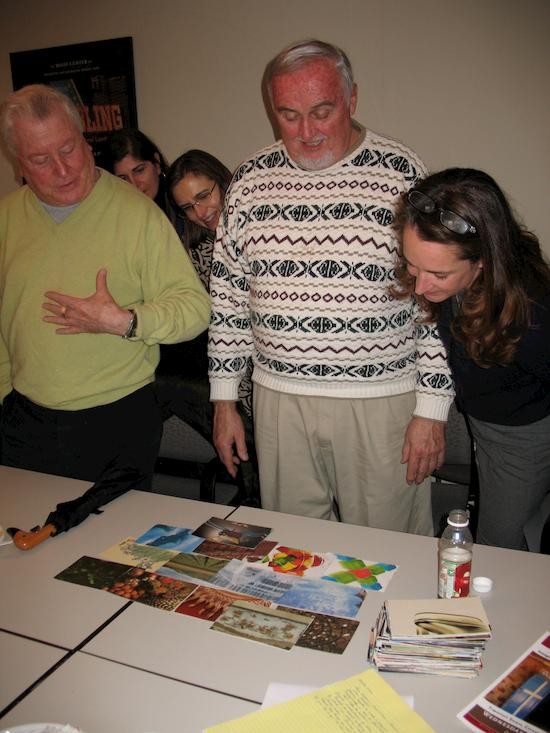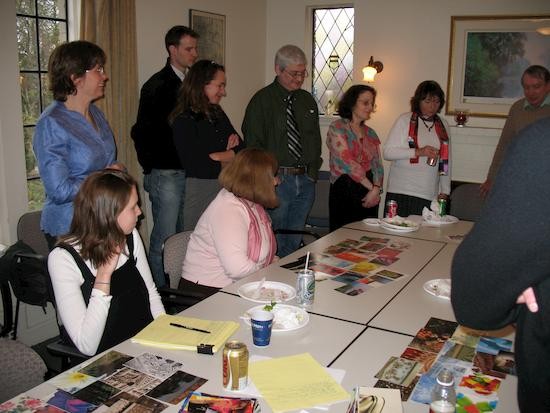 Event Recap
Set designer Crystal Tiala, Associate Professor of Design in the Theater Department, gave a lively and hands-on presentation entitled "Intuition, Emotion, and Visualization" on March 11. Tiala described the process of designing a set, which involves research about the show, its historical context and the playwright. Using the collected information, she begins to develop an idea of what she wants the set to look like. She emphasized how important context is and argued that the context in which one sees an image is just as important as the image itself. Unlike many other academics, Tiala said, she "intuits" things based on her own observations; she visualizes and does not verbalize. This can make her feel like an outsider in the university community, she noted, because her work does not necessarily come across as "academic" to those in other disciplines.
To challenge the audience's tendencies towards words rather than images, Tiala engaged the audience with image cards and slides, asking everyone to contribute ideas about what sort of emotions the images evoked. She included images of several of her own sets from shows at Boston College and elsewhere, as well as collages her students created. The audience offered a wide-ranging mix of ideas and perspectives in response to the variety of images Tiala provided.