Democracy (For Me): Religious and Secular Beliefs in Turkey and Liberal Democracy
Abstract
Islamist political movements demanding an Islamic state or greater roles for Islam in society and politics have long been thought to be incompatible with western, liberal democracy. However, the most significant improvements in Turkey's democracy in the last decade have been achieved under the government of the AKP, an Islamic-conservative party founded by reformist Islamists. This experience has divided scholarly opinion. This presentation brings in empirical evidence from the systematic content analysis of various Turkish news sources and addresses the implications of these findings for the relationship between political beliefs and behavior, theories of democratization particularly in semi-democracies, the democracy-secularism relationship, and Turkey's democratization.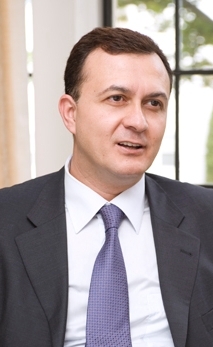 Murat Somer is an Associate Professor of International Relations at Koç University in Istanbul. Somer's research examines ethnic identities and conflict, public and private polarization, democratization, religious politics, and secularism, with area emphases on political Islam, the Kurdish conflict, Turkey, the Balkans, and the Middle East. His research has appeared in book chapters and journals such as The Annals of the AAPSS, Comparative Political Studies, The Middle East Journal, and Third World Quarterly. He holds a BA in Economics from Boğaziçi University in Istanbul, and an MA in Economics and a PhD in Political Economy and Public Policy from the University of Southern California. Before joining Koç University, he was a Mellon Post-doctoral Fellow and lecturer at the Jackson School of International Studies of the University of Washington, Seattle. Somer is currently a visiting scholar at Harvard's Center for Middle Eastern Studies.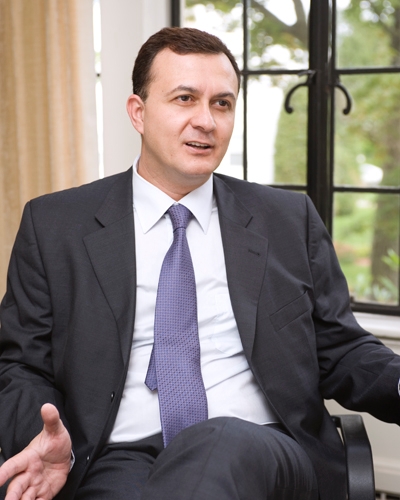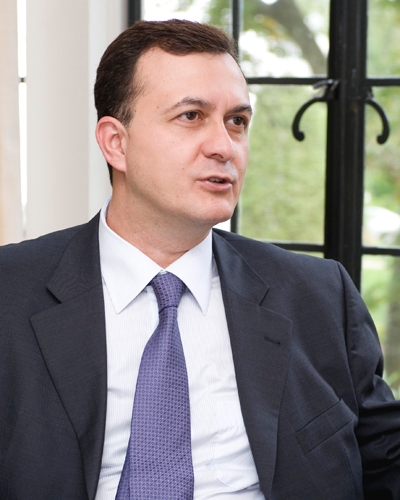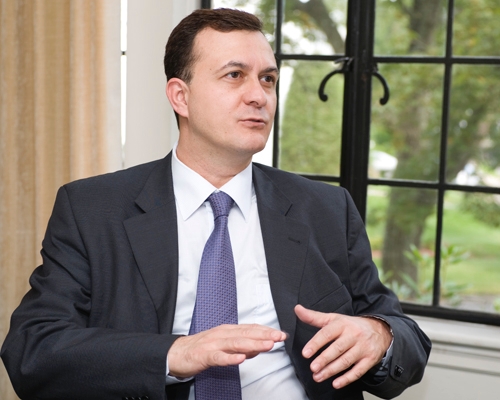 Event Recap
Turkish society is in a precarious condition, argues Murat Somer, because its major constituencies see democracy as a means to their own diverse political ends rather than a dynamic process that is an end in itself. Somer, an associate professor of international relations at Koç University in Istanbul, made his case at a lunch colloquium on September 22, just days before returning to Turkey after a fellowship at Harvard.

Somer came to his conclusion through a study of the Turkish media, which plays a crucial role in shaping Turkey's politics and the tone and content of its public deliberation. He and his research team conducted a methodical content analysis of secular and religious newspapers published from 1996 to 2004, which was supplemented by numerous interviews with the editors and publishers of those newspapers.

Somer's presentation (based on a forthcoming academic paper entitled "Democracy (for Me): Religious and Secular Beliefs in Turkey and Liberal Democracy") focused on three core questions: Does Turkish democratization require the existence of moderates both within and outside of religious communities? Does this process require a priori democratic actors, or can democratic values and actors develop through democratization? And can Islamist political actors in Turkey fully embrace liberal democratic values? The answers are interconnected but still uncertain, Somer noted. Still, his research suggests that Turks seeking a robust democracy cannot rely on free elections alone, but must also focus on building a liberal democratic ethos — one that fully respects minority rights, among other things — among citizens of all religious commitments and political persuasions.
Read More
Further Reading
"Media Values and Democratization: What Unites and What Divides Religious-Conservative and Pro-Secular Elites?" by Murat Somer, Turkish Studies 11(4), December 2010: 555–577.
"Does It Take Democrats to Democratize? Lessons From Islamic and Secular
Elite Values in Turkey," by Murat Somer, Comparative Political Studies 44(5): 512-545.
"Democracy (For Me): Religious and Secular Beliefs and Social and Political Pluralism in Turkey" by Murat Somer, 2009. (Publication info forthcoming.)
"Moderate Islam and Secularist Opposition in Turkey: implications for the world, Muslims and secular democracy" by Murat Somer, 2007.
"Resurgence and Remaking of Identity: Civil Beliefs, Domestic and External Dynamics, and the Turkish Mainstream Discourse on Kurds" by Murat Somer, 2005.
External Links
The Economist, country briefing: http://www.economist.com/countries/Turkey/
The Council on Foreign Relations: http://www.cfr.org/region/358/turkey.html
Murat Somer's webpage: http://home.ku.edu.tr/~musomer/