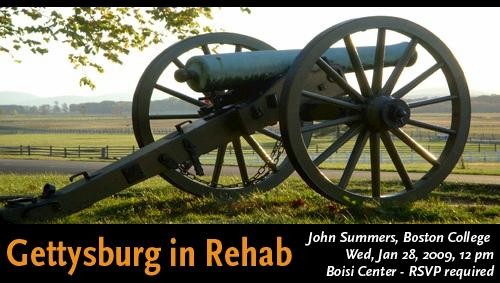 John Summers
Boston College
Date: April 1, 2009
Abstract
For the last decade the National Park Service has been "rehabilitating" the Gettysburg National Military Park, demolishing buildings, uprooting trees, rebuilding fence lines, in order to return the battlefield to its July 1863 appearance. In the Gettysburg Address, President Lincoln said "we cannot dedicate -- we cannot consecrate -- we cannot hallow -- this ground. The brave men, living and dead, who struggled here, have consecrated it, far above our poor power to add or detract." Why then does the land need to be rehabilitated, a process of adding and detracting in the same stroke? This talk will present the past and future of the rehabilitation, casting its politics, morality, economy, and aesthetics in terms of its commemorative history.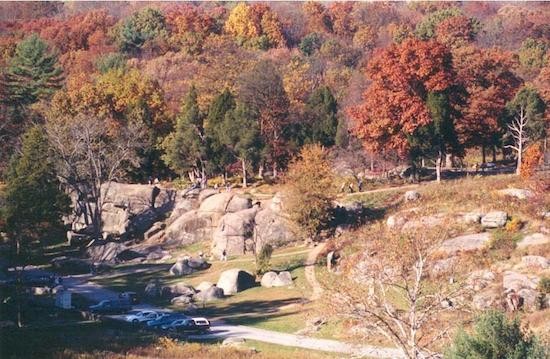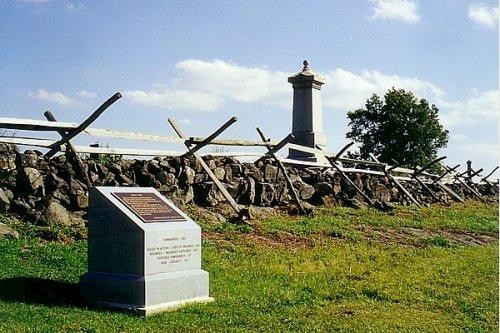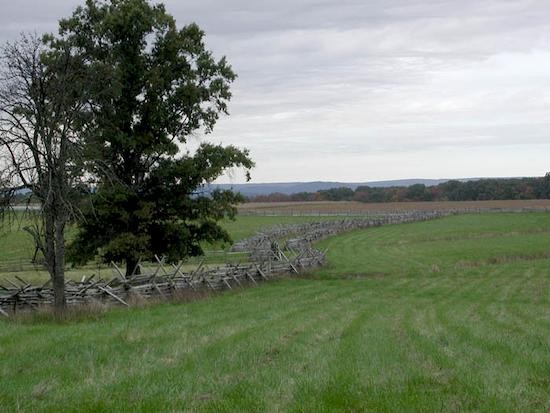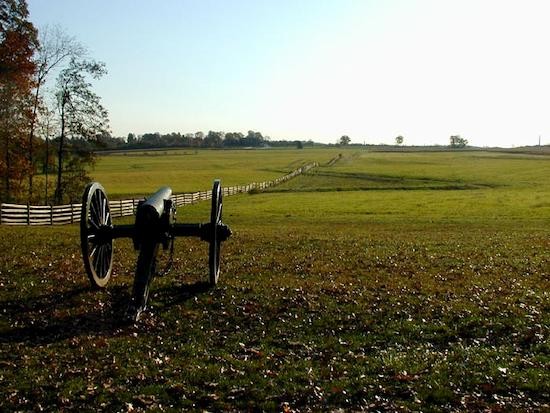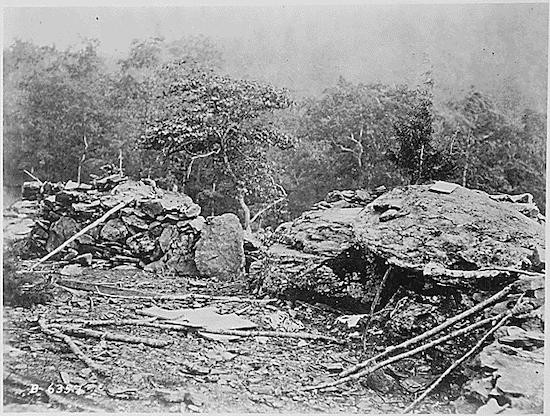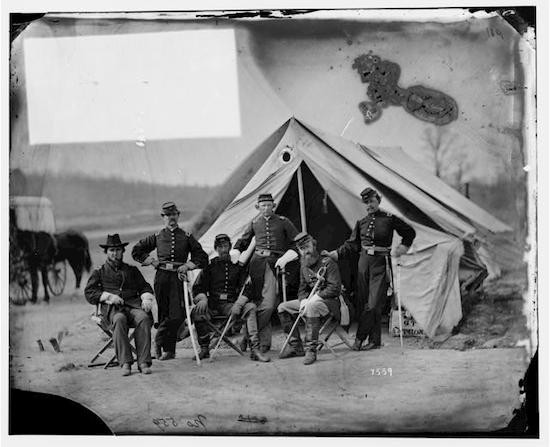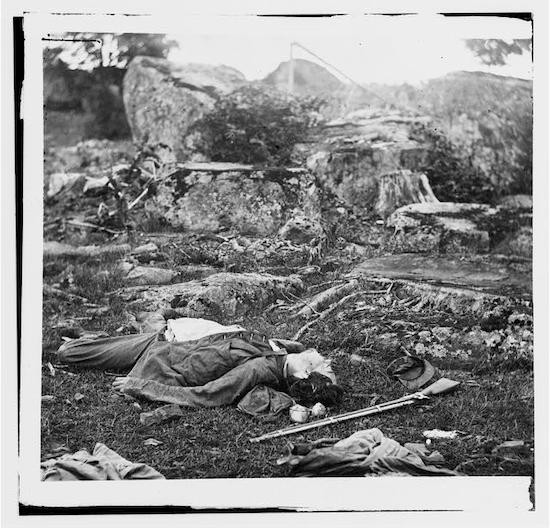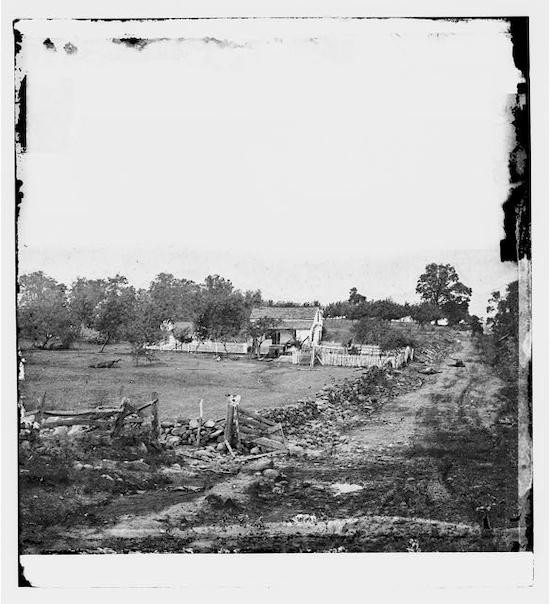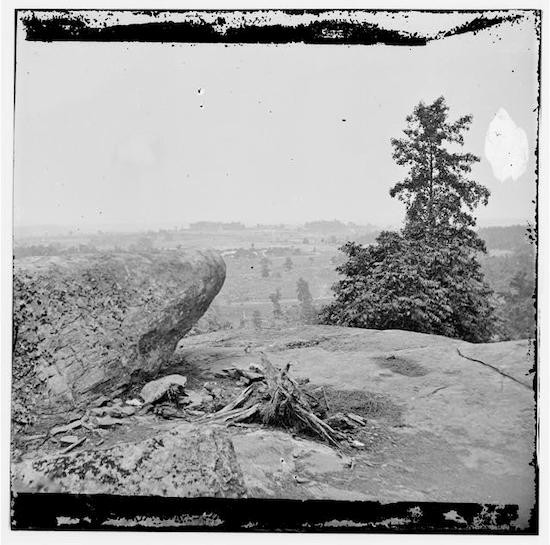 Event Recap
At his April 1 luncheon colloquium, Boisi Center visiting scholar John Summers questioned the drive for "historical authenticity" in the "rehabilitation" presently underway at the Gettysburg National Military Park. Park authorities are felling trees and moving earth to restore the sightlines and topography present in 1863, hoping visitors and reenactors will be able to almost "feel the bullets" from the crucial Civil War battle. Practically speaking, Summers argued, Gettysburg cannot be returned to exactly what it was; contemporary documentation of the topography is limited and unreliable.
More importantly, though, this desire to fix the battleground in its 1863 condition belies the moral lessons the battle should teach us. It is the soldiers' deaths that render the site historically significant, not our ability to feel as if we have authentically experienced the battle. Many of the trees slated for removal today were in fact nourished by the blood of soldiers wounded and killed there nearly one hundred and fifty years ago. (Summers expands upon this theme in a March 18, 2009 article in The New Republic, available on our website.