Our Staff
The Boisi Center is committed to fostering rigorous, civil, and constructive conversations about religion in American public life, in pursuit of the common good of a religiously diverse society.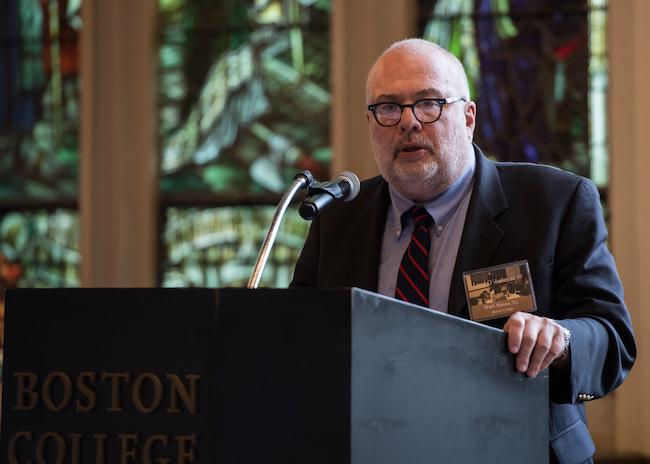 Mark Massa, S.J.
Director
Mark Massa, S.J., is the director of the Boisi Center for Religion and American Public Life at Boston College, where he is also professor of Theology. Massa received his Ph.D. in American religion from Harvard University, and is the author of seven books. His most recent book, The Structure of Theological Revolutions: Catholic Debates About Natural Law, is forthcoming from Oxford University Press. His monograph published in 1999, Catholics and American Culture: Fulton Sheen, Dorothy Day, and the Notre Dame Football Team, received the Alpha Sigma Nu Award for Best Work in Theology for 1999-2000. His ongoing area of research is American Catholic faith and culture of the past century. 
As first holder of the Karl Rahner Chair in Theology at Fordham University, Massa also directed the Curran Center for American Catholic Studies. From 2010 to 2016, he served as dean of the School of Theology and Ministry at Boston College. He also served as board chair for the Boston Theological Institute, a consortium of nine divinity schools, seminaries, and a rabbinical college in greater Boston. Massa has appeared on a number of programs in the "American Experience" series on PBS, including "Religion in America," and most recently, "An American Conscience: The Reinhold Niebuhr Story."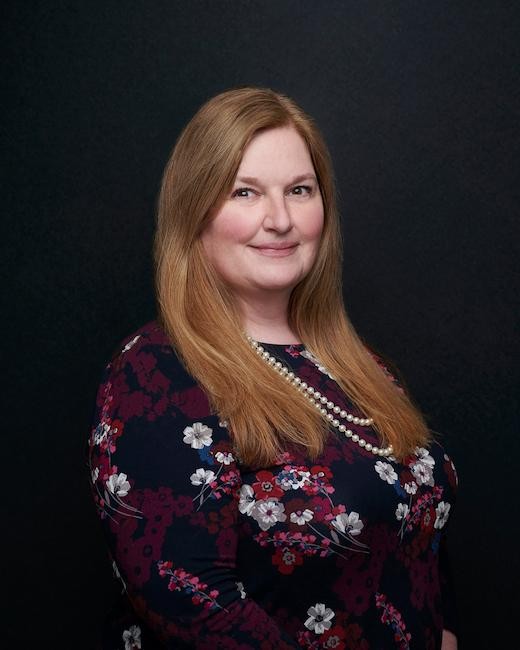 Susan Richard
Administrative Assistant
Since the Boisi Center's inception in 1999, Susan Richard has served as the Boisi Center's administrative assistant. With her degree from Johnson and Wales University, she has the educational training to plan and organize the many events the Boisi Center sponsors each semester. In addition to her administrative duties, Susan oversees the management of the Boisi Center website. Prior to coming to Boston College, Susan worked at Boston University for eight years in administrative capacities in the Dean's Office in the College of Arts and Sciences and Graduate School as well as the department administrator in the sociology department. 
At the end of summer 2022, Susan completed her Master's degree program in Leadership and Administration through the Woods College at Boston College. She now looks forward to spending time with her family, traveling, crafting, and catching up on all the books she didn't have time to read while in school.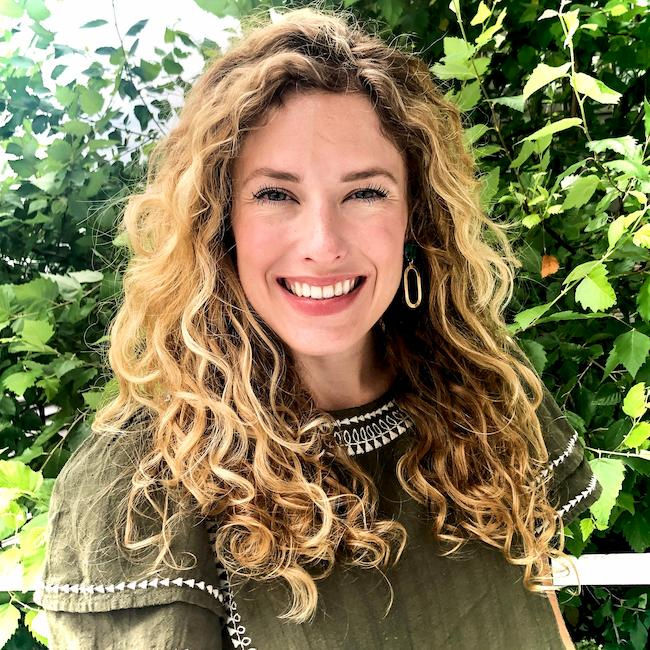 Madeline Jarrett
Graduate Research Assistant
Madeline Jarrett is the graduate research assistant for the Boisi Center. In addition to her work at the center, she is a PhD student in systematic theology. She graduated from the University of Notre Dame in 2014 with majors in Theology and Psychology. After her undergraduate studies, Maddie participated in a year-long AmeriCorps service program based in Chicago, where she served full-time as the ESL Tutor, art teacher, and creative writing teacher at a Catholic elementary school. After her time in Chicago, Maddie moved to Boston to pursue theological studies at Boston College's School of Theology and Ministry, where she received her Master of Divinity in 2018. Prior to joining the theology department as a doctoral student, she taught theology and psychology and served as the Theology Department Chair at Mount Alvernia High School in Newton, MA. Maddie is a 2020 recipient of the Archdiocese of Boston's Excellence in Education Award. 
Maddie's research engages issues of theological anthropology, particularly as they relate to embodied experiences of grace and limitation. She is also interested in temporality, disability theology, and the theology of Karl Rahner. Maddie has been published in The Journal of Disability and Religion, Philosophy & Theology, Political Theology, and Commonweal Magazine.
Apart from her doctoral studies and work at the Boisi Center, Maddie enjoys taking art classes, hosting dinner parties, and frequenting the Isabella Stewart Gardner museum.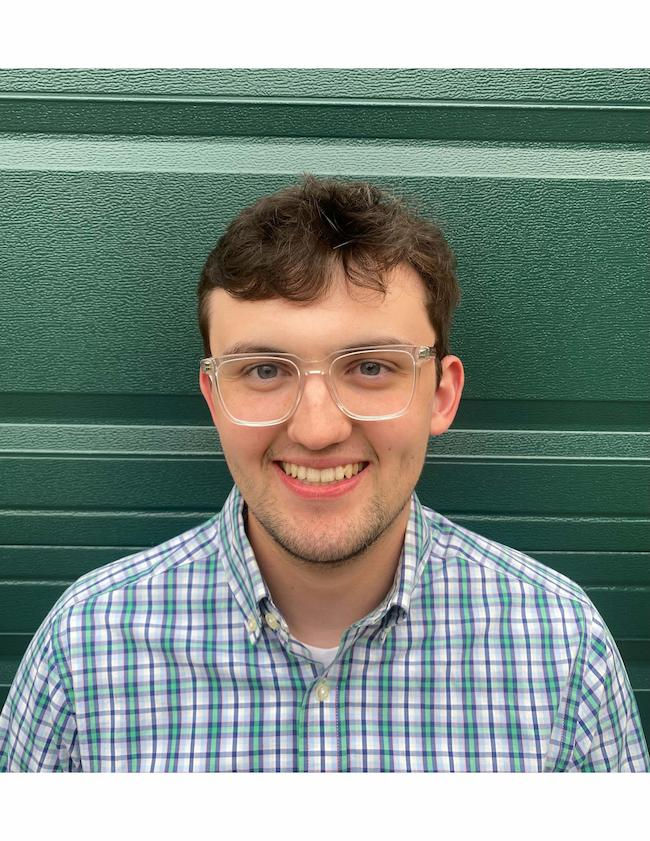 Emily Caffrey is a junior majoring in Boston College's Political Science Honors program and minoring in Religion and Public Life. As an undergraduate research fellow for the Boisi Center, she enjoys examining the effects of religion on individuals' motivations and behavior. Outside of academics, Emily is a tour guide and panelist for BC's Student Admission Program, associate editor for Mysterion: The Theology Journal of Boston College, and studio crew member at SoulCycle.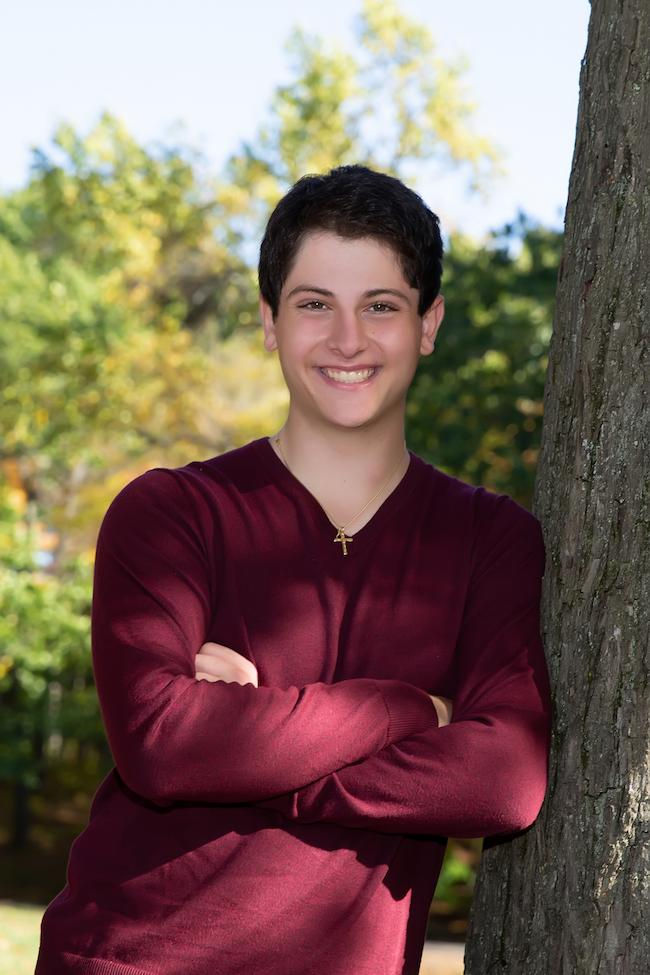 Fallon Jones is a junior in Morrissey College of Arts and Sciences majoring in Theology with minors in Studio Art, and Religion and Public Life. Fallon is interested in pursuing the Theology's connection to service and nonprofit organizations. She is unsure whether that pursuit will be through continuing theological studies or working directly in nonprofits. She is a member of the Boston College Women's Club Water Polo team, which has become her favorite group of girls to spend time with on campus. When not working in the Boisi center, doing homework, or playing water polo, you will find Fallon enjoying dinner parties and watching documentaries with her friends.
Boisi Center Board of Advisors
---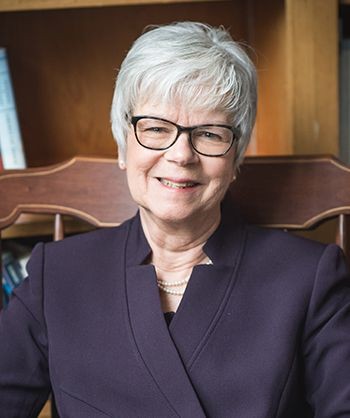 Nancy T. Ammerman
Nancy T. Ammerman is professor emerita at Boston University School of Theology, where she served as professor of sociology of religion (2003-2019), after having previously taught at Emory University's Candler School of Theology (1984-95), and at Hartford Seminary's Hartford Institute for Religion Research (1995-2003).  At Boston University, she also served the College of Arts and Sciences as associate dean of the faculty for the social sciences (2015-18), as chair of the department of sociology (2007-13), and director of the graduate division of religious studies (2014-15). 
Ammerman's earliest work explored grassroots Fundamentalists and analyzed the organizational architecture of the 1980s conservative takeover of the Southern Baptist Convention. Her most recent research has focused on everyday lived religion across a wide religious and geographic spectrum, including working with Grace Davie (University of Exeter) to coordinate an international team of scholars to assess "Religions and Social Progress" for the International Panel on Social Progress.
---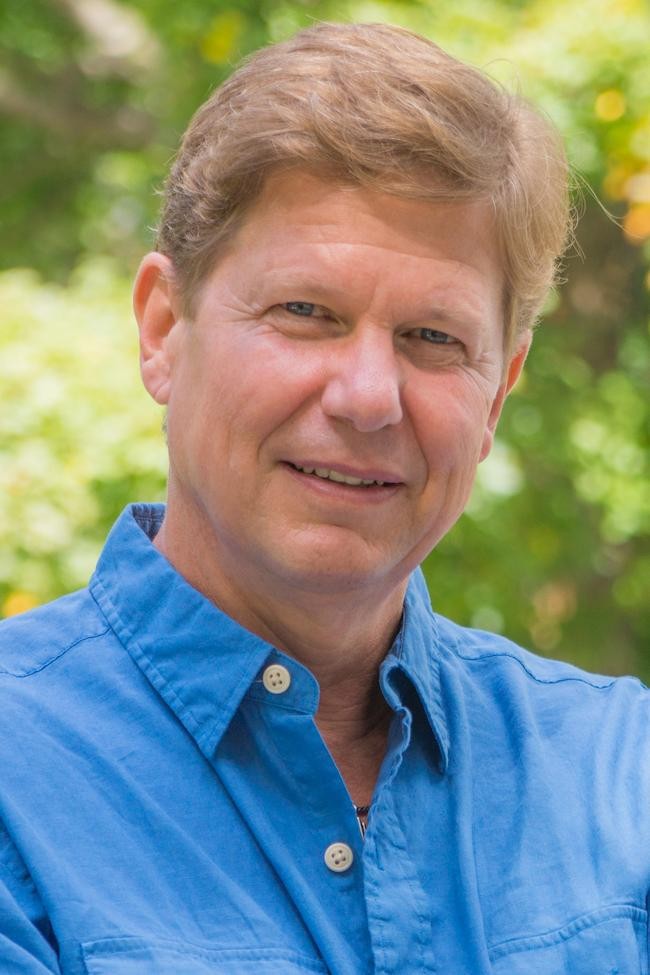 Randall Balmer
Randall Balmer is the John Phillips Professor in Religion, the oldest endowed chair at Dartmouth College. Before coming to Dartmouth in 2012, he was a professor of American religious history at Columbia University for twenty-seven years. In addition, Balmer has been a visiting professor at Princeton, Yale, Emory, and Northwestern universities and in the Columbia Graduate School of Journalism. He was an adjunct professor of church history at Union Theological Seminary and, from 2004 to 2008, a visiting professor at Yale Divinity School.
An award-winning historian, Balmer is the author of more than a dozen books, including Grant Us Courage: Travels along the Mainline of American Protestantism and Redeemer: The Life of Jimmy Carter. His second book, Mine Eyes Have Seen the Glory: A Journey into the Evangelical Subculture in America, now in its fifth edition, was made into a three-part documentary for PBS. Balmer was nominated for an Emmy for writing and hosting that series. He has published several reviews in Washington Post Book World and the New York Times Book Review, and his commentaries on religion in America have appeared in newspapers across the country, including the Los Angeles Times, Washington Post, Des Moines Register, Minneapolis Star Tribune, and the New York Times.
---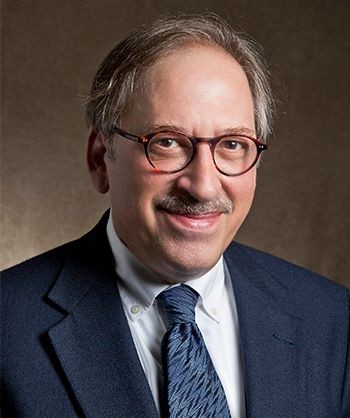 Ben Birnbaum
A Brooklyn, New York, native, Ben Birnbaum holds a B.S. in Talmudic Law from Ner Israel Rabbinical College; a B.A. in psychology from Queens College of the City of New York; and an M.Ed. in counseling from the University of Vermont.
From 1978 to 2018, he was variously employed by Boston College as a writer, editor, executive director of marketing communications, and special assistant to the president. He was the editor of Boston College Magazine from 1985 to 2018, and served for a decade as a member of the advisory board to the Center for the Church in the 21st Century. He is presently a freelance writer and editor. His work has appeared over the years in publications that include Penthouse, Tri-Quarterly Review, Boston Globe, the Atlantic, Harvard Divinity Review, Image, Moment, the Jewish Review of Books, Salon and Tablet Magazine. He is the writer or editor of four books of Boston College history, and is also editor of a collection of essays titled Take Heart: Catholic Writers on Hope in Our Time (Crossroad, 2007). His writing has been anthologized in Best American Essays, Best Spiritual Writing, and Best Catholic Writing.
A father and grandfather, Birnbaum lives with his wife in Brookline, Massachusetts. A former chair of the board of the Massachusetts Foundation for the Humanities, he currently serves on the organization's advisory committee. He was for 10 years an elected member of Brookline Town Meeting as well as an appointed member of the town's Economic Development Advisory Board. He currently serves as an appointed member of the Town Advisory [Finance] Committee.
---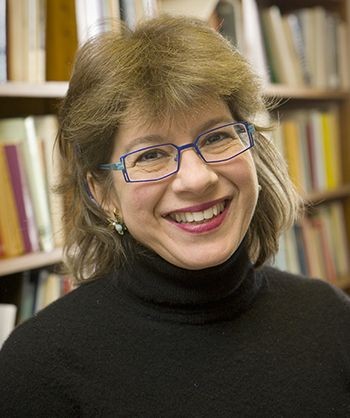 Susannah Heschel
Susannah Heschel is the Eli Black Professor and chair of the Jewish Studies Program at Dartmouth College. She is the author of Abraham Geiger and the Jewish Jesus and The Aryan Jesus: Christian Theologians and the Bible in Nazi Germany as well as numerous edited volumes, including Insider/Outsider: American Jews and Multiculturalism and Betrayal: German Churches and the Holocaust, and over 100 articles. She has been a visiting professor at several universities, including the University of Cape Town, Frankfurt, Edinburgh, and Princeton University, and has held research grants from the Carnegie Foundation, the Ford Foundation, a Rockefeller fellowship at the National Humanities Center, and a yearlong fellowship at the Wissenschaftskolleg in Berlin. She is a Guggenheim Fellow and has been studying the history of European Jewish scholarship on Islam, and her first of two books on that topic will appear next month under the title, Jüdischer Islam: Islam und jüdisch-deutsche Selbstbestimmung, and she also has a forthcoming article on that topic, in English, in the Journal of Qur'anic Studies. 
---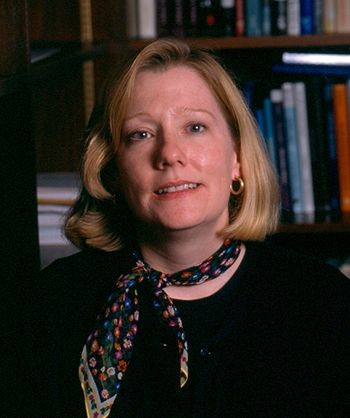 M. Cathleen Kaveny
Cathleen Kaveny joined the Boston College faculty in January 2014 as the Darald and Juliet Libby Professor, the first role of its kind at Boston College, which has appointments in the theology department and Law School.
Kaveny has published over a hundred articles and essays in journals and books specializing in law, ethics, and medical ethics. She serves on the masthead of Commonweal as a regular columnist. Her book, Law's Virtues: Fostering Autonomy and Solidarity in American Society, was published by Georgetown University Press in 2012. It won a first place award in the category of "Faithful Citizenship" from the Catholic Press Association. Her most recent book is titled Prophecy Without Contempt: Religious Discourse in the Public Square (Harvard University Press, 2016).
Kaveny has served on a number of editorial boards including The American Journal of Jurisprudence, The Journal of Religious Ethics, the Journal of Law and Religion, and The Journal of the Society of Christian Ethics. She has been a visiting professor at Princeton University, Yale University and Georgetown University, and a visiting scholar at the University of Chicago's Martin Marty Center. From 1995 until 2013 she taught law and theology at the University of Notre Dame, where she was a John P. Murphy Foundation Professor of Law.
She is also the president of the Society of Christian Ethics, the major professional society for scholars of Christian ethics and moral theology in North America. It meets annually in conjunction with the Society of Jewish Ethics and the Society for the Study of Muslim Ethics.
---
Ann McClenahan
Dr. Ann B. McClenahan is the executive director of the Boston Theological Interreligious Consortium, an association of nine graduate schools of theology in the Boston area and (most recently) in Hartford. The BTI Consortium was founded 50 years ago and serves to advance excellence in theological education and build interreligious community among the faculty, students, staff, and administrations of its member schools. The Consortium includes members from three universities (Boston College, Boston University, and Harvard University) and a diverse range of independent seminaries (Gordon-Conwell Theological Seminary, Hartford Seminary, Hebrew College, Holy Cross Greek Orthodox School of Theology, and Saint John's Seminary).
Dr. McClenahan holds an A.B. degree from Brown University in American history and religious studies along with an M. Div. and Th.D. in religion and society from Harvard Divinity School. She returned to the study of religion and theology after a 20-year career in marketing and advertising, working with companies such as PepsiCo, Procter & Gamble, and The Washington Post.
---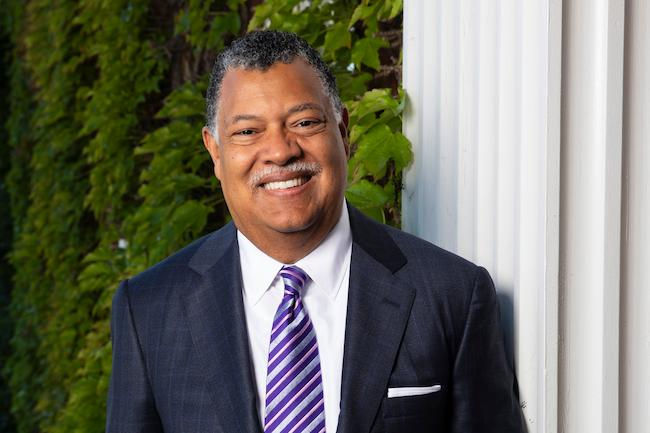 Vincent Rougeau
Vincent Rougeau became dean of Boston College Law School in July of 2011. He previously served as a professor of law and associate dean for academic affairs at Notre Dame. A vocal advocate for change in legal education, Rougeau has led a reorganization in leadership structure at the law school that supports a more holistic approach to student services, expands the school's national and international recruitment of a diverse student body through the new associate dean for external relations, diversity and inclusion, and enhances the school's commitment to experiential learning and global engagement. BC Law's new Center for Experiential Learning brings all the school's hands-on training programs under one roof, while the new Global Practice Program will build on the school's longstanding presence in London and launch new opportunities for students in Germany, Chile, France, and other locations around the globe.
An expert in Catholic social thought, Rougeau's current research and writing consider the relationship between religious identity and citizenship and membership in highly mobile and increasingly multicultural democratic societies. He serves as senior fellow at the Centre for Theology and Community in London, where he researches broad-based community organizing, migration and citizenship in the United Kingdom as part of the Just Communities Project.
Rougeau's teaching interests are in contract and real estate law, as well as in law and religion. Before entering the academy, he practiced law at the Washington, DC office of Morrison & Foerster from 1988-1991.  
---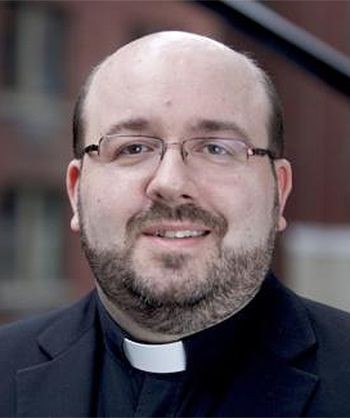 Sam Sawyer, S.J.
Sam Sawyer, S.J., is an executive editor and the director of digital strategy at America Media. He previously served as an associate pastor at Holy Trinity Church in Washington, DC, after being ordained a priest in 2014. During his theology studies, he helped to found The Jesuit Post and served as one of its first editors. During his Jesuit formation, Fr. Sawyer studied philosophy at Loyola University Chicago and theology at Boston College; he also taught philosophy for two years at Loyola University Maryland. Before entering the Society of Jesus, he worked as a software engineer after graduating from Boston College and spending a year as a volunteer middle school teacher. He also assists on Sundays at the Church of St. Francis Xavier in Manhattan.  
---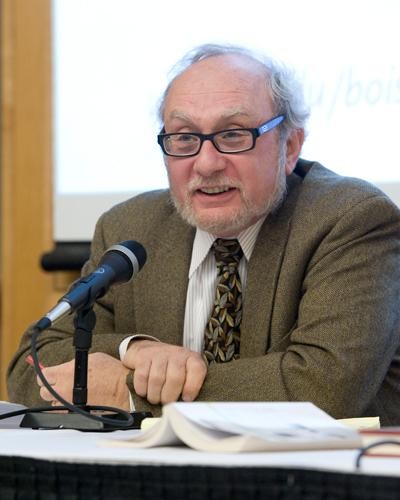 Mark Silk
Mark Silk is the director of the Leonard Greenberg Center for the Study of Religion in Public Life and professor of religion in public life at Trinity College in Hartford, Connecticut. Silk served as editor of the Boston Review as well as a reporter, editorial writer, and columnist for the Atlanta Journal-Constitution. For 15 years he edited Religion in the News, a magazine published by the Center for the Study of Religion in Public Life that examined how the news media handle religious subject matter. Silk's publications include: Spiritual Politics: Religion and America Since World War II (New York: Simon and Schuster), Unsecular Media: Making News of Religion in America (Urbana: University of Illinois Press), and (with Andrew Walsh) One Nation Divisible: How Regional Religious Differences Shape American Politics (Lanham, MD, Rowman and Littlefield). Silk writes a weekly column for the Religion News Service. He received his A.B from Harvard College and earned his Ph.D. in medieval history from Harvard University. 
---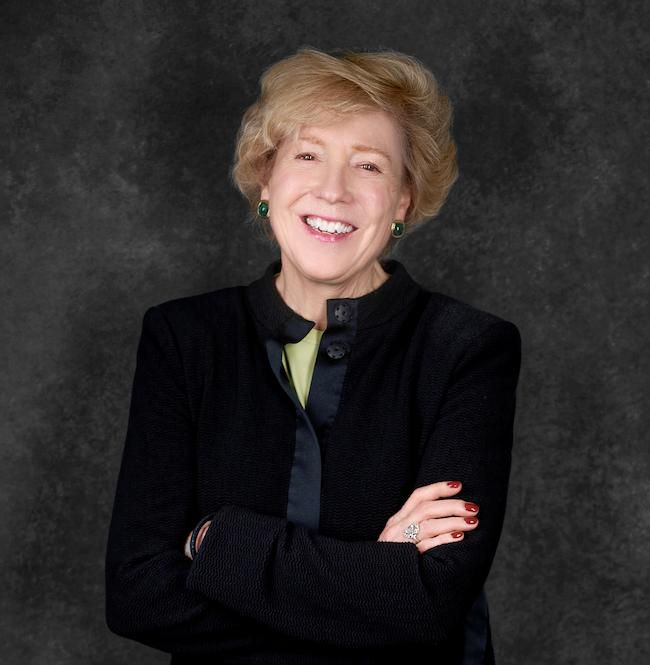 Nancy S. Taylor 
Nancy S. Taylor has served since 2005 as the 20th senior minister and chief executive officer of Old South Church. The dual nature of this role reflects Old South's dual identity as both a thriving urban church, and an historic leadership institution in Boston (and, as such, steward of storied events and personages, of a National Historic Landmark Building, as well as collections of rare books and silver). She holds graduate degrees from Yale Divinity School and Chicago Theological Seminary and serves as a trustee of Pax World Funds and on the Dean's Advisory Council at Yale Divinity School.  
---
Omeed Alidadi (Undergraduate Research Assistant, 2015-2018)
Consultant at Deloitte, and MBA Candidate at UCLA
Matthew Bagot (Graduate Research Assistant, 2006-2007)
Associate Professor of Theology at Spring Hill College
Max Blaisdell (Undergraduate Research Assistant, 2015-2016)
Julia Bloechl (Undergraduate Research Fellow, 2017-18, 2019-2020)
Daniel Bruen (Undergraduate Research Assistant, Fall 2008)
Vice President at Jefferies, New York
Wilco Carey (Undergraduate Research Assistant, Spring 2014)
Associate at Goldman Sachs, New York
Patricia M.Y. Chang (Assistant Director, 2000-2005)
Lecturer in the Department of Sociology at Stanford University
Shannon Cozzo Mahon (Graduate Research Assistant, 2004)
Organization Development & Internal Executive Coach at Google Inc., California
John Crowley-Buck (Graduate Research Assistant, 2007-2008)
Special Assistant to the Vice President of Mission and Ministry & Adjunct Lecturer in the Department of Theology and Religious Studies, Georgetown University
Kelly Cupo (Web Specialist, 2010-2011)
Sr. Product Manager at Etsy
Jay Deely (Graduate Research Assistant, 2000-2001)
Thomas DeNardo (Graduate Research Assistant, 2000-2006)
Securities Lending at State Street Corporation
Ryan Duffy (Undergraduate Research Assistant, 2016-17)
Kevin Durazo (Undergraduate Research Assistant, 2013)
Vice Principal at Catholic Memorial School
Mary Elliot (Graduate Research Assistant, 2018-2019)
Assistant Director, Lonergan Center, Boston College
Connor Farley (Undergraduate Research Assistant, 2015-2016)
Stealth Startup, New York
Matthew Farnum (Undergraduate Research Assistant, Summer 2014)
Legal Administrative Assistant at Clark+Elbing LLP
Andrew Finstuen (Interim Assistant Director, 2005-2006)
Associate Vice President for Strategic Planning and Special Initiatives and Dean of the Honors College, Boise State University
Nichole M. Flores (Graduate Research Assistant, 2012-2013; Web Specialist, 2011-2012)
Associate Professor of Religious Studies at the University of Virginia
C. Thomas Fraatz (Graduate Research Assistant, 2016-2017)
Assistant director, Career Exploration, St. Lawrence University
Evan Goldstein (Undergraduate Research Assistant, 2014-2015)
Ph.D. student in Judaic Studies at Yale University
Joseph Gravellese (Undergraduate Research Assistant, 2009-2010)
Assistant Director, Leadership Giving at Boston College
Zoe Greenwood (Undergraduate Research Fellow, 2019-2020)
Suzanne Hevelone (Graduate Research Assistant, 2007-2009, and Program Coordinator, 2015-2017)
Kristin Heyer (Graduate Research Assistant, 2000-2002)
Professor of Theology at Boston College
Jack Lee Hill (Undergraduate Research Assistant, 2013-14)
Yael Levin Hungerford (Graduate Research Assistant, 2014-2015)
Program Director, Jewish Culture & Survival, The Snider Foundation
Claire Kairys (Undergraduate Research Assistant, 2011-2012)
Graduate student in Public Health at Columbia University
R. Zachary Karanovich (Graduate Research Assistant, 2019-2023) Assistant Professor of Theology, Mount Mary University
JoAnna Kassel (Undergraduate Research Assistant, 2011-2013)
Local Market Specialist at Porch in Seattle, Washington
Karina Kavanagh (Undergraduate Research Fellow, 2021-2022)
Sean Keeley (Undergraduate Research Assistant, 2014-2015)
Associate at Blue Star Strategies, Washington, DC
Kim Kosman (Graduate Research Assistant, 1999-2000)
Susan Kourtis (Undergraduate Research Assistant, 2017-2018)
Administrative Associate, Division of Critical Care Medicine, Boston Children's Hospital
Chris Lemming (Undergraduate Research Assistant, 2009)
Land Project Manager at Partners In Building
Thornton Lockwood (Graduate Research Assistant, 2000-2002)
Associate Professor of Philosophy at Quinnipiac University
Kyle Logan (Graduate Research Assistant, 2015-2016) 
Freelance Writer, Pop Culture
Isabelle Martinez (Web Specialist, 2007-2008)
General Manager, Zara
Kara McBride (Undergraduate Research Assistant, 2010-2011)
Legal Fellow at Human Rights First Law Practice, New York, New York
Emily McCormick (Undergraduate Research Assistant, 2010-2011)
Case Manager and Behavioral Health Associate with Catholic Community Services in Juneau, Alaska
Nathan McGuire (Undergraduate Research Assistant, 2015-2016)
Corinne Madigan Munchbach (Undergraduate Research Assistant, 2008-2009)
Vice President of Marketing at BlueConic, Boston
Jorge Mejía (Undergraduate Research Fellow, 2017-2019)
Benjamin Miyamoto (Undergraduate Research Assistant, Fall 2013)
Retail Representative at Hana Tropicals
Therese Murphy (Undergraduate Research Assistant, 2013-2014)
Director of Communications for The Irish American Partnership 
Adrianne Nagy DaPonte (Graduate Research Assistant, 2001-2002)
Special Assistant for Communications and Research in the Office of the President at Princeton University.
Jack Nuelle (Graduate Research Assistant, 2017-2018 & Interim Assistant to the Director, 2018-2019)
Program Manager for the Faculty Center for Ignatian Pedagogy, Loyola University Chicago
Monica Orona (Undergraduate Research Fellow, 2018-2020)
Executive Search and Assessment Professional, Russell Reynolds Associates, Dallas, Texas
Emily O'Neil (Undergraduate Research Fellow, 2021-2022)
Erik Owens (Assistant/Associate Director, 2006-2018)
Associate Professor of the Practice of Theology and Director of the International Studies Program at Boston College
Amelia Parker (Undergraduate Research Assistant, 2016-2017)
Celso Perez (Graduate Research Assistant, 2009-2010)
Judicial Law Clerk, United States District Court for The Southern District of Florida, Miami 
Mary Popeo (Undergraduate Research Assistant, 2012-2014)
Associate at GR Japan K.K.
Mark Potter (Graduate Research Assistant, 2003)
Chair and teacher in the Religion Department at Newton Country Day School
Sarah Slater (Undergraduate Research Assistant, 2012-2013)
Senior Consultant at Deloitte, Boston, Massachusetts
Catherine Smith (Undergraduate Research Assistant, 2009-2010)
International economic development specialist, London, United Kingdom
Brenna R. Strauss (Graduate Research Assistant, 2010-2012)
Karen Teel (Graduate Research Assistant, 2006-2007)
Professor of Theology and Religious Studies at the University of San Diego
Katherine Tsantes (Undergraduate Research Assistant, Summer 2012)
Consultant for Deloitte
Hillary Thompson (Graduate Research Assistant, 2007-2008)
Director of Guidehouse, Boston
Sylvia Waghorne (Undergraduate Research Assistant, 2017)
Brian Ward (Undergraduate Research Fellow, 2018-2019)
Alan Wolfe (Director, 1999 - 2016)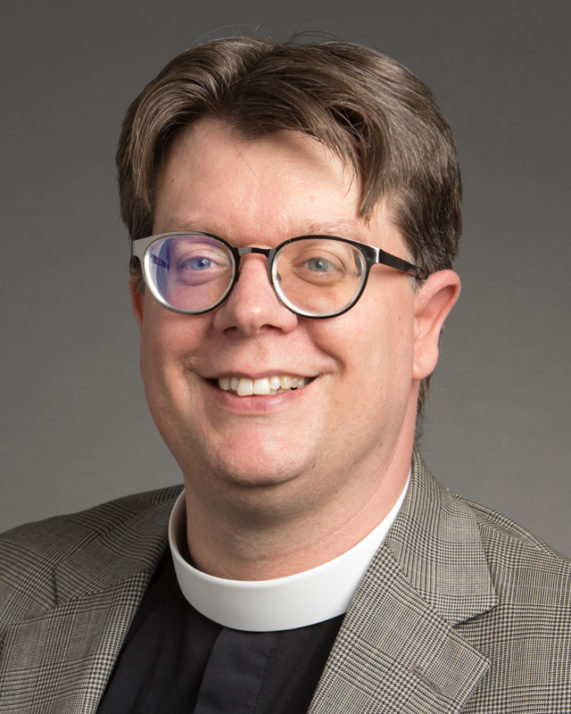 Professor Daniel Joslyn-Siemiatkoski 
Theology Department
Professor Elizabeth Prodromou
International Studies Program