The Church and Catholic Voters in the 2020 Election
Session I of a Webinar Series on Catholic Voters and the 2020 Election
Co-sponsored by The Boisi Center for Religion and American Public Life, Boston College; The Greenberg Center for the Study of Religion in Public Life, Trinity College; and The New Hampshire Institute of Politics, St. Anselm College
M. Cathleen Kaveny, Professor of Law and Theology, Boston College 
Cardinal Joseph Tobin, Archbishop of Newark
Michael Sean Winters, Columnist, National Catholic Reporter 
Convener: Mark Massa, S.J., Director, The Boisi Center for Religion and American Public Life, Boston College


Date: Tuesday, September 15, 2020
Time: 4-5 p.m.

Event Flyer
Abstract
A cardinal, a theologian/lawyer, and a journalist discuss the ways the Church—institutionally, as a teacher, and as a group of diverse people—will frame the issues and affect Catholic voters in 2020. From abortion to immigration, policy to personality, what does the Catholic Church have to say? And will it matter?
M. Cathleen Kaveny is the Darald and Juliet Libby Professor of Law and Theology at Boston College. She is currently working on a book on complicity with wrongdoing, which will draw on theology, philosophy, law, and history to illuminate the moral problems involved in contributing to or benefiting from other peoples' wrongdoing.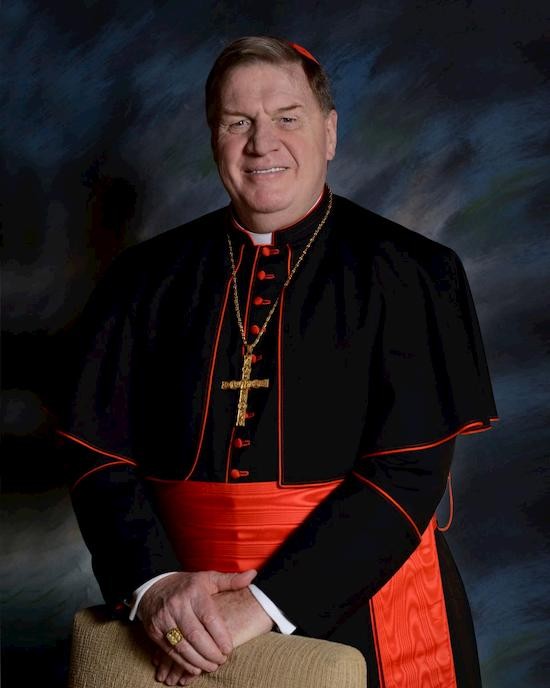 Cardinal Joseph Tobin serves as the Sixth Archbishop of Newark. In addition to his responsibilities as shepherd of the local Church of Newark, New Jersey. Tobin also serves as: President of the Board of Regents, and Chairman and President of the Board of Trustees, of Seton Hall University; and as Ecclesiastical Superior, Missio Sui Iuris, of the Turks and Caicos Islands. He also serves as a Member of the Board of Trustees and Member of the Academic Affairs Facilities Committees of Catholic University of America. A Member of the Papal Foundation, Tobin also is a Member of the Joint International Commission for International Dialogue between the Catholic and Orthodox, Co-Chair of the North American Catholic-Orthodox Theological Consultation, and Member of the Canon Law Society of America. Among his responsibilities within the US Conference of Catholic Bishops, Tobin serves as Member of the Administrative, Catholic Education, National Collections, and Clergy, Consecrated Life and Vocations Committees, as Member of the Ad Hoc Committee on Racism, and as Chair of the US Conference of Catholic Bishops Subcommittee on the Church in Africa.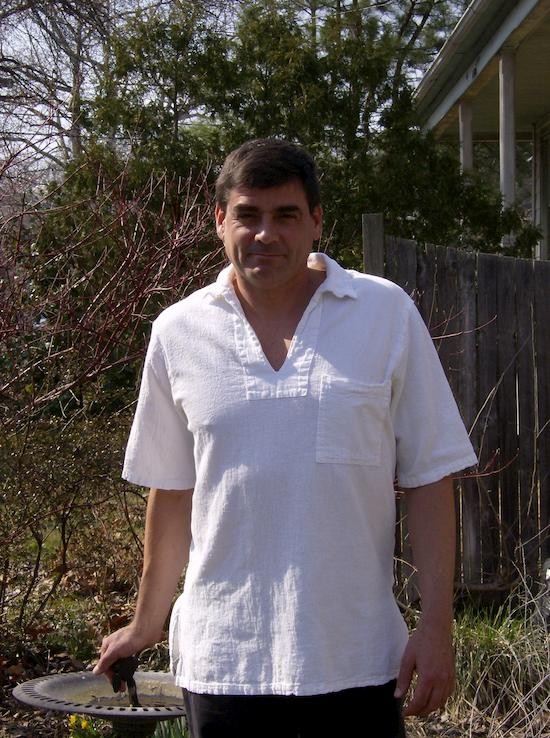 Michael Sean Winters is a columnist for the National Catholic Reporter where his blog "Distinctly Catholic" has been published for ten years. He is also the U.S. correspondent for the Tablet, the international Catholic weekly based in London. Winters is the author of two books: Left at the Altar: How the Democrats Lost the Catholics and How the Catholics Can Save the Democrats and God's Right Hand: How Jerry Falwell Made God a Republican and Baptized the American Right. He lives in Hampton, Connecticut.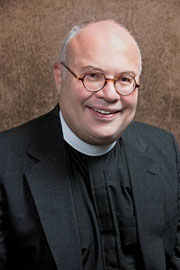 Mark Massa, S.J., (convener) is the director of the Boisi Center for Religion and American Public Life at Boston College, where he is also a professor of theology. Massa received his Ph.D. in American religion from Harvard University, and is the author of seven books. His most recent book, The Structure of Theological Revolutions: How the Fight Over Birth Control Transformed American Catholicism was published in fall 2018 by Oxford University Press. His monograph published in 1999, Catholics and American Culture: Fulton Sheen, Dorothy Day, and the Notre Dame Football Team, received the Alpha Sigma Nu Award for Best Work in Theology for 1999-2000. His ongoing area of research is American Catholic faith and culture of the past century. 
Event Recap
The Boisi Center kicked off its fall events with a three-part webinar series titled, "Catholic Voters and the 2020 Election." The first session engaged the Church, asking how the Catholic Church would frame the issues for the 2020 election and how this will influence the votes of the faithful. This inward-looking discussion featured M. Cathleen Kaveny, professor of law and theology at Boston College; Cardinal Joseph Tobin, Archbishop of Newark; and Michael Sean Winters, columnist at the National Catholic Reporter.
The panel's moderator, Mark Massa, S.J., director of the Boisi Center, began the conversation asking Tobin which issues were of greatest concern for Catholics in the 2020 election, with a particular eye to his own archdiocese. Tobin noted three key issues: first, the pandemic, especially since Newark was among the hardest hit areas for COVID infections and death; second, immigration, as New Jersey is within the top five states for immigrants—in their case, Latinx, South Asian, and Filipino; and third, economic issues, given that unemployment is so high and tax burdens have shifted.
Turning to Kaveny, Massa asked which was the way Catholics will frame how they vote--by issues or personalities—and how will they actually vote? Kaveny argued that we do not actually vote by issue, we vote for a person. History has taught us that we look for people that can handle the issues that arise. No one voted for Bush to handle the 9/11, for Obama to handle the Great Recession, or Trump this pandemic, instead they vote for a person they believe can do the job. Citing San Diego Bishop Robert McElroy's recent article in the National Catholic Reporter, Kaveny noted that we should be looking at the "Four Cs": the candidates' competence to do the job, their character, their ability to collaborate, and their connections to particular specialists and advisors. And she urged the audience to distinguish between important and urgent issues (while repairing a home's foundation is important, it is less urgent when the roof is on fire) as well as the complexity of problems (while we might agree that something is a problem, solving it can take different forms). Though these ought to be considered, often American Catholics' votes mirror those of their non-Catholic peers.
Massa then asked Winters about the United States Conference of Catholic Bishops' (USCCB) document, Faithful Citizenship, and the new position of abortion in that document. Winters noted that, while the document has been produced since 2004, it is updated for every presidential election. This recent edit saw abortion rendered "the preeminent issue," which was not without its controversy among bishops, especially since Pope Francis listed (and the bishops quoted) other issues that were also life issues, such as racism and the environment—a jarring juxtaposition. The bishops' concern for abortion being rooted particularly in concern unease about the possibility of overturning Roe v. Wade with conservative Supreme Court nominees, Winters argued, is a flawed moral teaching focusing too much on possibilities than realities. Instead, they should scrap Faithful Citizenship and teach what the church teaches, especially Catholic social teaching.
Massa returned to Tobin, asking whether Catholics heed the commandment to have no other gods before God when voting. Tobin referred to a dinner party he attended at which the woman next to him asked what the most pressing issue facing the church is today. He answered, "The chasm between faith and life." We cannot relegate our faith to an hour a week, but should inform our political lives, instead of falling after our party or ideological affiliations. Tobin says we must see our political lives as essential within our call to holiness and, as such, should be in light of the faithful's missionary discipleship as we read the signs of the times. The worst that can happen is the instrumentalization of religious identity for political gain. Winters added in affirmation that we cannot water down our faith when we enter the public square. Though, Kaveny noted, that we also must be concerned about not just our own faith being represented at the polls and in the policies of those we elect. Instead, we must note that religious liberty is about protecting the vulnerable who need majority protection.
Massa asked Kaveny to talk more about intrinsic evil, since that is a term often peddled in religio-political discourse. Kaveny distinguished between intrinsic evils and mortal sin. Not every intrinsic evil is gravely wrong or violative of justice. As such, the term does not help Catholics in their political discourse because we do not, for example, criminalize intrinsically evil acts (like lying). Winters noted that the term was added to the 2004 version of Faithful Citizenship to distinguish between the gravity of abortion and capital punishment, which in itself is an instrumentalization of faith. At the Congregation for the Doctrine of the Faith, even, he heard criticisms of the USCCB's decision to include it. Tobin argued that to clarify, it would be better to use formal and material cooperation, which is a way for the faithful to better understand how their participation in the country's public life can be done faithfully even if in an imperfect way. Winters also argued that the bishops ought not obscure the issues. As McElroy's article noted, abortion is certainly grave, but so is climate change, and so are the concerns of the "uns": the unborn, the unemployed, the undocumented—those most marginalized by society.
Massa then turned more specifically to abortion, noting the Pew study that found only one percent of voters think it to be the most important issue. What, he asked, are the implications of this? Are the bishops missing something or are people not voting with their consciences? Kaveny noted that by-and-large, Catholics are not single-issue voters but look to many issues. Also, while abortion might get much press, that excitement does not often trickle down to the masses. Catholic voters tend to see the problem as more complex and the answer as multi-dimensional.
Massa asked Tobin more directly whether a Catholic can vote for Biden and how Catholics are to deal with the balance of issues bound up in Catholic social teaching that are split among candidates. Tobin acknowledged that neither party represents fully the Catholic moral tradition, but that we should vote no less. To do so in good conscience requires prudence, weighing everything in light of the common good. Evaluating a single issue is inadequate. To make these broader evaluations, Catholics must start connecting issues with faces—real human experience. To remove the faces renders heinous acts more acceptable. He noted that "a person in good conscience could vote for Joe Biden;" in his opinion, he would have "a more difficult time with the other option."
Next, the panel received questions from the audience. First, they were asked about the role of social media and some who, on certain platforms, argue that Catholics cannot vote for Democrats. Winters replied that the concern is less with social media and more with those times that the "craziness" crosses into the mainstream. When Bishop Strickland endorses Father Altman's video, for example, EWTN picks it up and that message reached millions of Catholics, especially during the pandemic.
Another audience member asked whether competence and character are both needed or can issues be considered when one is not present. Kaveny argued both are necessary. Character, after all, is a type of competence, a moral competence to prudentially weigh the issues at stake for the common good, even for the good of those who did not vote for the candidate.
Tobin was asked about Pope Francis's recent comments during the ad limina visit of some U.S. bishops who quoted him as saying that abortion was most important. Tobin responded that we must remember that Pope Francis's message, like his predecessors', is one of discernment—issues are not always self-evident. It is also important to remember the pope is a teacher, not a prophet. As such, he must not be pointed to for political points on particular issues, but should be used as a guide to one's own discernment.
Winters was asked about a recent NBC/Marist poll that found white practicing Catholics favored Trump, while Biden was favored by white non-practicing Catholics. Winters problematized what is meant by "practicing." Mass-goers are often older, more conservative, and more likely to be exposed to the bishops' letters. But mass-going is not the litmus test for "practicing." Devotion manifests itself in many forms. Kaveny added that we should also be mindful of the way certain exclusionary messaging from Church leadership about politics is also true on matters of belonging in the Church. Many, though a minority, loud voices want a small, more "faithful" Church. Depending on who hears this message among those who identify as Catholic, those who practice might be a smaller number of those who otherwise might practice in a more mass-oriented way.
The panel ended with two questions to Tobin about how those not exposed to theological education can form their consciences before voting for the common good and what can be done to enhance the exposure seminarians and other Catholic students get to receive from Catholic social teaching. Tobin was grateful that it was noted that consciences are formed. To form them, he argued, requires familiarity with the word of God, among other things, and to be mindful of the complexity of moral dilemmas. Noting the "seamless garment" theory by Cardinal Joseph Bernardin, Tobin illustrated the interrelatedness of issues, which can prevent unhelpful and unnecessary binaries and juxtapositions of issues. For seminaries, in particular, it is important to not lose real experience for theological education. Acts of pastoral life for seminarians keeps faces on issues and the lived experience of the faith in persons within the knowledge of those who minister to and teach them. Citing St. Alphonsus Liguori, he said, a problem in the Church is when confessors do not study and when professors do not hear confession.
Read More
Michael Sean Winters Articles:
Cathy Kaveny Articles:
Other: