New Advances in Stem Cell Research
Abstract
The past year has seen great leaps forward in stem cell research. New methods could allow scientists to create adaptable ("pluripotent") stem cells without destroying human embryos in the process. Could this scientific development eliminate the primary moral objection to stem cell research? Dr. Ole Isacson, a prominent Parkinson's Disease researcher, will join us to discuss his work with stem cells and the relationship between science and ethics.
Dr. Ole Isacson is Professor of Neurology (Neuroscience) at Harvard Medical School. He is the Director of the Center for Neuroregeneration Research/Neuroregeneration Laboratories at McLean Hospital and an NIH Udall Parkinson's Disease Research Center of Excellence grant awardee. Dr. Isacson is also a member of the Scientific Advisory Board of the Harvard NeuroDiscovery Center and Principal Faculty of Harvard Stem Cell Institute. He received his Medical Bachelor (1984) and Doctor of Medicine (a research doctoral degree in Medical Neurobiology, 1987) from the University of Lund in Sweden. Over the last decade his original laboratory has grown to an internationally recognized academic research center for Parkinson's disease and related disorders, funded by the NIH, DOD and private foundations. Dr. Isacson's scientific models and studies of conceptually new therapies for neurodegenerative diseases have resulted in many new findings and clinical trials for Parkinson's and Huntington's disease. He is Receiving Editor of the European Journal of Neuroscience and on the board of numerous scientific journals. He serves as a scientific reviewer and advisor to the NIH, DOD and many Parkinson community groups. Dr. Isacson has received several international prizes, research awards and lectureships. He is author or co-author of over 200 scientific research publications in neuroscience and neurology, and 3 books in his field.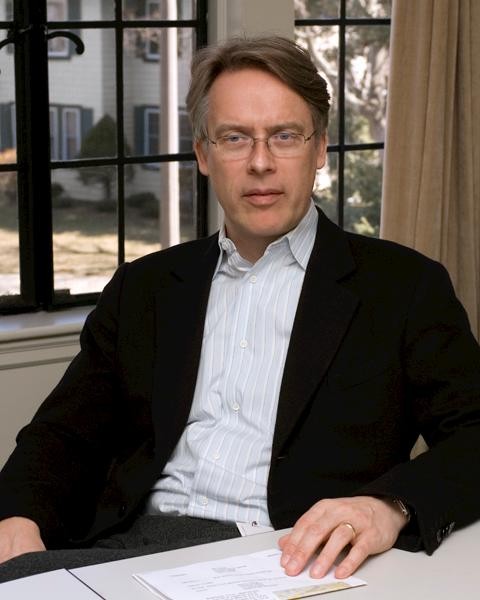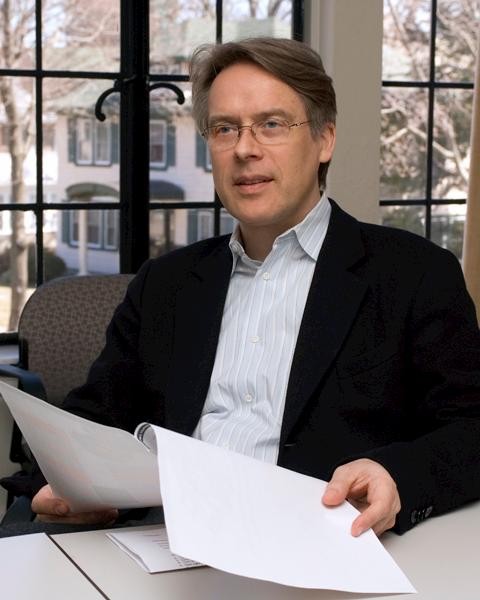 Event Recap
On April 3, 2008, the Boisi Center hosted a luncheon talk by prominent stem cell scientist Dr. Ole Isacson, professor of neurology at Harvard Medical School, principal faculty at the Harvard Stem Cell Institute, and director of the Center for Neuroregeneration Research at McLean Hospital. Isacson discussed the trajectory of his research and the ways in which ethical considerations have informed or determined research paths in the stem cell research community.
Tracing his interest in "seed" or stem cells from his graduate work in Sweden in the late 1980s, Isacson noted the long history of such research, from World War II era medics who treated soldiers' wounds with skin grafts from pigs, to the late twentieth century development of cloning procedures. His own recent work involves the use of a new procedure to generate induced pluripotent stem (iPS) cells that (like embryonic stem cells) can grow into any type of cell for use in genetic therapies but (unlike embryonic stem cells) do not carry the potential to develop into a complete human being. These iPS cells have been hailed by some politicians and ethicists as the answer to moral objections to embryonic stem cell research. But Isacson cautioned against restricting ongoing research into embryonic stem cells. Even though his team has generated iPS cells that produce dopamine — an important step in the search for a cure for Parkinson's Disease — he warned that scientists do not yet know how iPS cells differ from embryonic stem cells, or how to control the genes they express. It may yet turn out, he said, that these new cells are not as medically helpful as is hoped.
Read More
Further Reading
Excellent article from Nature explaining the promises and pitfalls of new stem cell techniques:
"5 Things to Know Before Jumping on the iPS Bandwagon" by David Cyranoski (link)
Link to general information on stem cells:
National Institute of Health
An overview of ethical issues related to stem cells:
International Society for Stem Cell Research
Recent scientific advances may have reframed the ethical debate about stem cells.  Announcements in 2007 made national headlines, and prompted political responses.
See:
Stolberg, Sheryl Gay. "Method Equalizes Stem Cell Debate," New York Times, November 11, 2007.
Nickerson, Colin. "Studies Cite New Process for Stem Cells," Boston Globe, June 7, 2007.
Professor Isacson discusses his Parkinson's research and what's next in Parkinson's research.(Accessible to scientifically-minded non-scientists)

Colen, B.D. "HSCI researchers see major breakthrough". Harvard University Gazette, September 11, 2008.