Religion, Spirituality, and Compassionate Healthcare: A Conversation with Dr. Ronald Lacro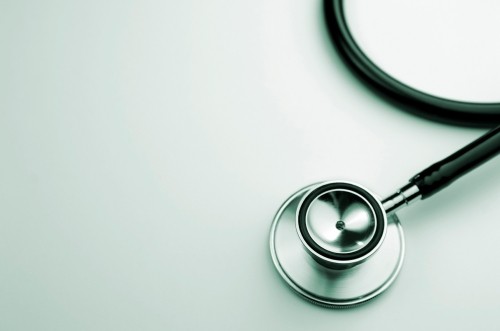 Ronald Lacro, M.D.,
Director, Cardiovascular Genetics Clinic; Boston Children's Hospital

Date: February 13, 2018

Sponsored with the Connell School of Nursing and the Medical Humanities, Health, and Culture Program of the Morrissey College of Arts and Sciences.

Ronald Lacro, M.D., is Director of the Cardiovascular Genetics Clinic, and Associate in Cardiology at Boston Children's Hospital; and Assistant Professor of Pediatrics at Harvard Medical School. A leading authority on Marfan Sydrome and related connective tissue disorders, he has also been honored for his emphasis on compassionate care, both in his own clinical work and as a mentor and teacher to other healthcare providers. 

Dr. Lacro completed a fellowship in pastoral care for medical professionals in the Chaplaincy Department at the Massachusetts General Hospital, during a fellowship year with the Schwartz Center for Compassionate Healthcare. As a McGovern Scholar in Ethics at Children's Hospital, he has conducted research on the impact of spirituality and religion on medical decision-making.

Raised in Hawaii, Dr. Lacro earned his M.D. from Northwestern University Medical School, then completed his internship and residency in pediatrics, and a fellowship in dysmorphology/genetics, at the University of California Medical Center in San Diego, followed by a fellowship in cardiology at Boston Children's Hospital (BCH). In 1991 he founded BCH's Cardiovascular Genetics Clinic, one of the first of its kind at the time, now part of the hospital's internationally renowned Heart Center. He has led major multi-year NIH-funded studies of Marfan syndrome, published numerous scientific articles, and is a sought-after lecturer on new clinical advances for Marfan patients. In 2014 the Marfan Foundation awarded him its highest honor, the Antoine Marfan Award, in recognition of his outstanding contributions to research and clinical care.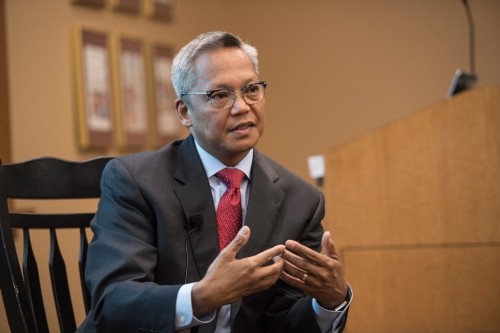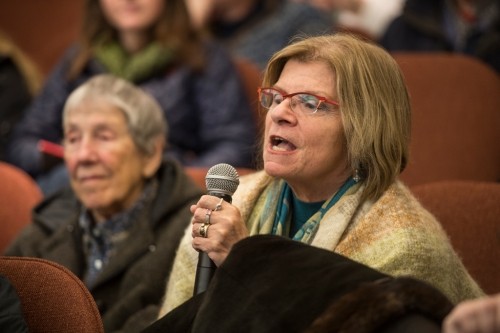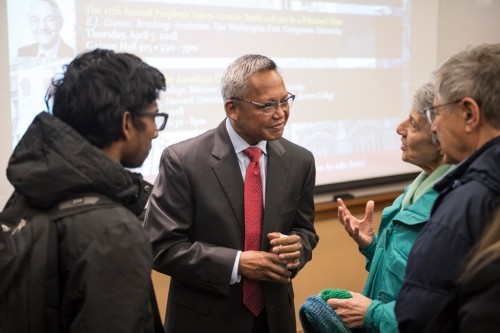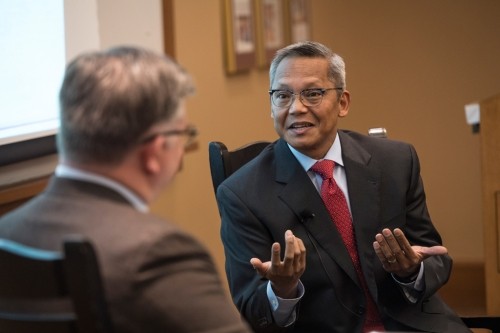 Event Recap
On February 13th , Dr. Ronald Lacro, of Boston Children's Hospital and Harvard Medical School, spoke to an interdisciplinary audience of students and professors about the importance of compassionate care in our healthcare system. Lacro, who specializes in pediatric cardiology, discussed how he maintains compassionate practices and touched upon potential reasons why these practices are not more common in the medical field.
Dr. Lacro began by discussing his biography and how compassionate care became an important part of his practice. Born in Hawaii, he was one of ten kids in his family and grew up in a small town. His family was very religious and he holds that this idea of being a "big family, small town, Catholic boy" informs his compassionate practices to this day. He emphasized the importance of sitting with families and getting to know them on a human level as he believes compassionate care practices "provide a new set of tools to help families sustain themselves."
Lacro also mentioned that palliative care actually assists longevity and patient comfort, and should thus be employed sooner rather than later in treatment processes. He does, however, worry about the increasing number of regulations in the medical field and how this may limit the ability to get to know and assist patients on a deeper level. Lacro powerfully encouraged all the students going into the medical field to fight this.
The conversation also touched upon faith, both in Lacro's practice and his daily life. He is a devout, gay Catholic man who is part of a faith group known as Dignity. Dignity is a progressive community of LGBT Catholics who celebrate mass and discuss their faith together. It was in this community that he met his husband and continues to find spiritual fulfillment. He also enjoys singing for an adult Renaissance musical group known as "Convivium Musicum". As a Christian, Lacro knows how important and relevant faith can be in trying times.
Thus, he believes it is important to learn compassionate care through many religious lenses, which he did through a certificate in Clinical Pastoral Education through the Harvard Divinity School. His time in this setting allowed him to gain a deeper sense of empathy for patients from various backgrounds.
Dr. Lacro's powerful message was that in our moments of physical weakness, we are most vulnerable to those around us, especially healers. It is important that health care professionals embrace this gift and tend to the spiritual needs of their patients alongside the physical ones.
Read More
Books
Boyle, Brian. The Patient Experience: The Importance of Care, Communication, and Compassion in the Hospital Room. USA: Skyphorse Publishin Inc., 2015. 
Lee, Thomas. An Epidemic of Empathy in Healthcare: How to Deliver Compassionate, Connected Patient Care that Creates a Competative Advantage. USA: McGraw-Hill Education, 2015.
Tellis-Nayak, V. & Mary. Return of Compassion to Healtchare. New York, NY: Page Publishing, Inc., 2016.
Articles
Haslam, David. "More than Kindness." Journal of Compassionate Health Care, https://jcompassionatehc.biomedcentral.com/articles/10.1186/s40639-015-0015-2
Nash, David and Yuen, Elaine. "The Role of Spirituality in Healthcare." MedPage Today, June 16, 2009, https://www.medpagetoday.com/columns/focusonpolicy/14725
Puchalski, Christina. "Compassionate Health Care." The Center for Compassion and Global/Health, https://ccagh.org/conversations/editorials/compassionate-health-care-by-christina-puchalski/
Puchalski, Christina. "Spirituality and Health: The Art of Compassionate Medicine." Clinical Perspectives in Complementary Medicine, March, 2001, http://hospitalphysician.com/pdf/hp_mar01_spirit.pdf
Other Resources
"Atul Gawande, MD, MPH speaks about compassionate healthcare," The Schwartz Center for Compassioante Healthcare, 2015, https://www.youtube.com/watch?v=SXQ0NdTdtEI
"Compassion in Health Care," the Dalai Lama with members of the Mayo Clinic, Rochester, MN: 2016, https://www.youtube.com/watch?v=82Ig6UkPAqI&t=3245s
"Extended Interview: Dr. Christina Puchalski," Religion and Ethics NewsWeekly, 2016, https://www.youtube.com/watchv=mTBki8Ytyrc
In the News
The Schwartz Center for Compassionate Healthcare, located in Boston, was founded to advocate for building compassionate relationships with patients receiving care. This summer, the center hosted its inaugural Compassion in Action Healthcare Conference. One of the topics discussed was that healthcare providers and non providers alike are concerned with where compassionate care practices are headed. They worry about the current state of these practices, but are also concerned about the impact the evolving healthcare system may have upon the ability to maintain compassionate practices.