Race and Religion Graduate Student Conference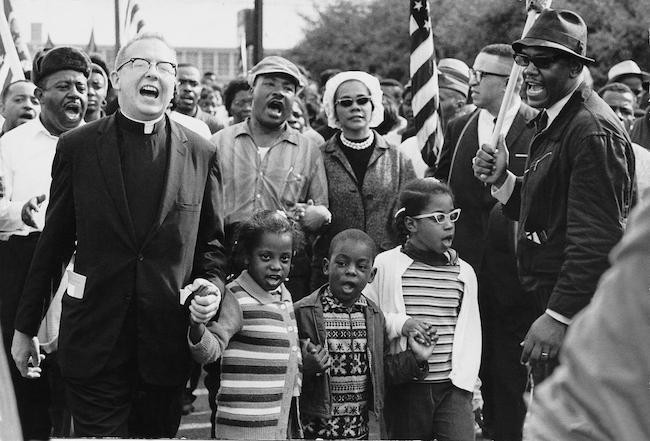 3rd Annual Graduate Student Conference
Date: Saturday, March 25, 2023
Time: 8:30am - 3:45pm    
Location: 245 Beacon St., various rooms. See conference schedule for more information.
Registration to attend conference
Some 60 years ago, Martin Luther King, Jr. expressed his dismay "that the most segregated hour of Christian America is 11 o'clock on Sunday morning." To this day, approximately 80 percent of congregations are attended by a single race predominantly. Despite this racial chasm, worshipping communities and religious leaders maintain a prominent role in anti-racist activism, including, for example, the collection of antiracism resources curated by the National Council of Jewish Women or the Black Lives Matter march organized by the Muslims of Greater St. Louis. Some congregations, however, are faced with a reckoning of their problematic pasts, such as the discriminatory practices that led to the founding of the John Wesley AME Zion Church in Washington, D.C., or the sale of enslaved persons by the Society of Jesus to save Georgetown University.The Boisi Center for Religion and American Public Life at Boston College will host its third annual graduate student conference exploring the relationship between race and religion. We invite papers addressing current, historical, and emerging issues at the intersection of these topics.As an interdisciplinary conference, we encourage submissions from graduate and professional students in any discipline, including (but not limited to) theology, philosophy, political science, sociology, history, law, peace studies, etc.
8:30-9:10AM BREAKFAST & WELCOME
9:15-10:30AM SESSION I-A | RESPONDENT: DANIEL JOSLYN-SIEMIATKOSKI - BOSTON COLLEGE
• "Do You Even Know What the Star of David Means?": Micro-aggressive Behavior against Jews of Color | Ellen VanDyke Bell, Yale Divinity School
• Beyond Guilt and Innocence: Rethinking Responsibility and Blame | William C. Woody, S.J., Boston College                                    
SESSION I-B | RESPONDENT: JAMES O'TOOLE - BOSTON COLLEGE
• "Forgotten on Earth": Black and Indigenous Experiences within the American Spiritualist Movement | MacKenzie Mills, Boston College
• Race, Religion, Land, and National Mythology in McCarthy's Blood Meridian | Peter Fousek, Yale Divinity School 
10:40AM-12:25PM SESSION II-A | RESPONDENT: ELSA MENDOZA - MIDDLEBURY COLLEGE
 • Maryland Jesuit Slaveholding: Perspectives, Theology, and Debate | Daniel N. Gustafson, S.J., Boston College
• Race, Religion, and the Question of Foundations: American Catholic Legal Scholars' Experience of World War II Informed the Society of Jesus's Approach to the Civil Rights Movement | Dennis J. Wieboldt III, Boston College
SESSION II-B | RESPONDENT: AMEY VICTORIA ADKINS-JONES, BOSTON COLLEGE
 • A Double-Minded Man: From Revels to Warnock, the Theological and Ethical Ambiguity of Black Clergy in Congress | Courtney M. Thompson, Virginia Union University
• White Supremacy and Morality Codes in the African American Church | Carl Frederick Hill, Virginia Union University
12:25-1:40PM LUNCH & PLENARY WITH NATHAN D. WOOD-HOUSE, COLLEGE OF THE HOLY CROSS & BYRON WRATEE, BOSTON COLLEGE

1:50-3:30PM SESSION III-A | RESPONDENT: JEANNINE HILL FLETCHER, FORDHAM UNIVERSITY
• Jesus and the Inherited: Howard Thurman and the Moral Demands of Racial Reconciliation | Tyler Ashman, University of Chicago
• White God, White Neighbor: Whiteness as Conceptual Idol | Jack Nuelle, Loyola University Chicago
• Abolition Theology: The Prison of Race and Religion | Jasmine Gatlin, Howard University School of Divinity
• Evaluating the Textbook Systematic Theology: Roman Catholic Perspectives through the Lens of James H. Cone | Kristi Lentz Taylor, Jesuit School of Theology
SESSION III-B | RESPONDENT: MATTHEW VALE, BOSTON COLLEGE
• Undesirable Allies: Slavery and INdentureship as Precursors to Antiblackness among Indiana American Christians | Binu Mamparampil Varghese, Princeton Theological Seminary
• "Redeeming the Religion" of the Colonizer: Exploring Filipino Worship in the U.S. | Gabrielle Poma, Loyola Marymount University
• "I Call Myself a Boundless Genome": The Racial-Religious Asian in American Empire | Karis Ryu, Yale Divinity School
• Caste and Race: Privilege of Complementarity and Beyond | Dhinakaran Savariyar, Boston College
3:35PM CONCLUDING REMARKS AND AWARD FOR BEST STUDENT PAPER