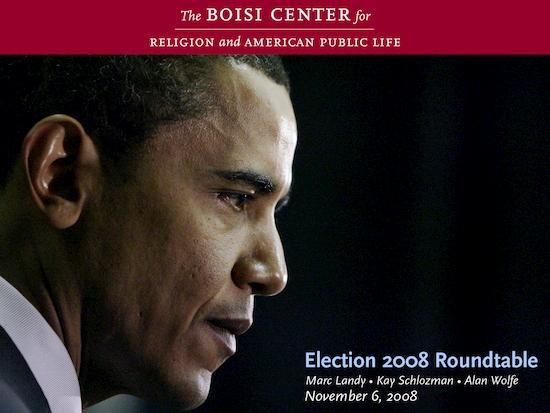 Marc Landy, Boston College
Kay Schlozman, Boston College
Alan Wolfe, Boston College
Date: November 6, 2008
Abstract
Join us for a spirited discussion of the results of this historic presidential election. Will Americans elect the nation's first black president? It's first female vice-president? Will the election returns provide a specific mandate to the winner with regard to the economy, the wars in Iraq and Afghanistan, national security, immigration, education and healthcare?  What role did religion and "values voters" play in the results? Our panel of distinguished BC political scientists will analyze the election and discuss what the future might hold for the country under new leadership.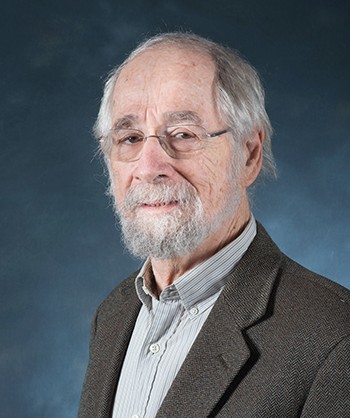 Marc Landy is Professor of Political Science and Faculty Chair of the Irish Institute at Boston College. In addition to instructing Boston College students, he regularly teaches public officials from Ireland and Northern Ireland about American politics through a series of executive programs run by the Irish Institute. He has written two books with Sidney Milkis, American Government: Balancing Democracy and Rights (McGraw Hill, 2003); and Presidential Greatness (Kansas, 2000). He co-edited Seeking the Center: Politics and Policymaking at the New Century with Martin Levin and Martin Shapiro (Georgetown, 2001) and The New Politics of Public Policy with Martin Levin (Johns Hopkins, 1995).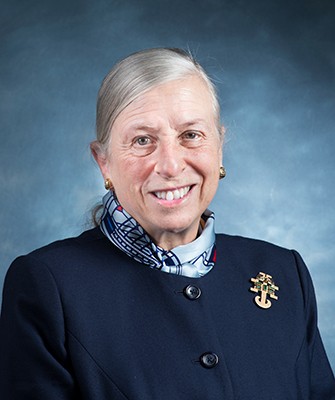 Kay Lehman Schlozman serves as J. Joseph Moakley Endowed Professor of Political Science at Boston College. She received a B.A. from Wellesley College and a Ph.D. from the University of Chicago. She is co-author of Injury to Insult: Unemployment, Class and Political Response (with Sidney Verba); Organized Interests and American Democracy (with John T. Tierney); Voice and Equality: Civic Voluntarism in American Politics (with Sidney Verba and Henry E. Brady), which won the American Political Science Association's Philip Converse Prize; and, most recently, The Private Roots of Public Action: Gender, Equality, and Political Participation (with Nancy Burns and Sidney Verba), which was co-winner of the APSA's Schuck Prize. She has also written numerous articles in professional journals and is editor of Elections in America. Among her professional activities, she has served as Secretary of the American Political Science Association and as chair of the APSA's organized section on Elections, Public Opinion, and Voting Behavior. She is the winner of the APSA's 2004 Rowman and Littlefield Award for Innovative Teaching in Political Science and the 2006 Frank J. Goodnow Distinguished Service Award. She is a fellow of the American Academy of Arts and Sciences.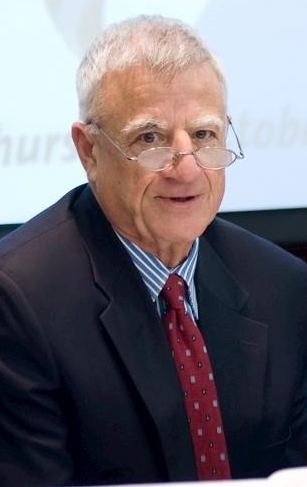 Alan Wolfe is the founding director of the Boisi Center and Professor of Political Science at Boston College. He is author of more than a dozen books, including The Future of Liberalism (Knopf, 2009), Does American Democracy Still Work? (Yale, 2006), One Nation After All (Penguin, 1999) and The Transformation of American Religion: How We actually Practice our Faith (Free Press, 2003). Widely considered one of the nation's most prominent public intellectuals, he is a frequent contributor to the New York Times, Washington Post, and Atlantic Monthly, and has delivered lectures across the United States, Europe and Middle East. (More info on Alan Wolfe...)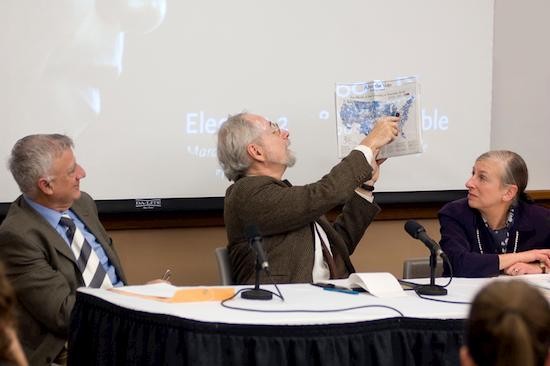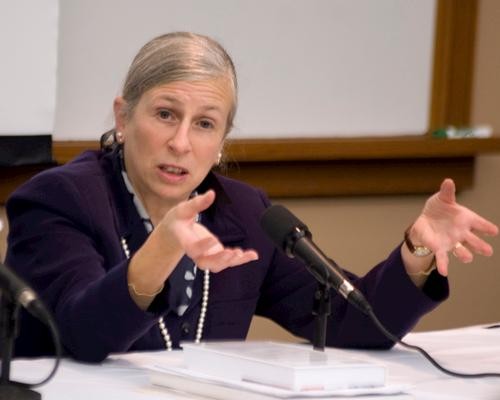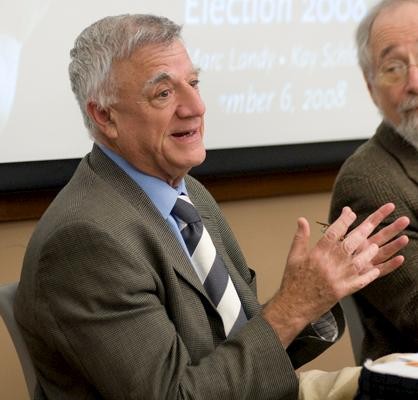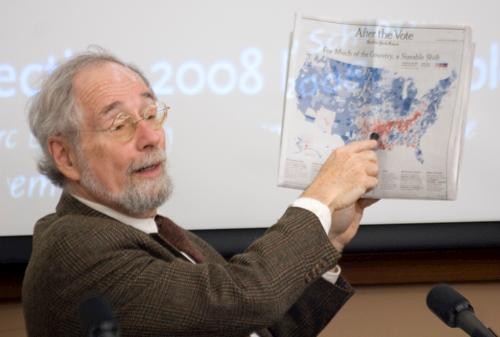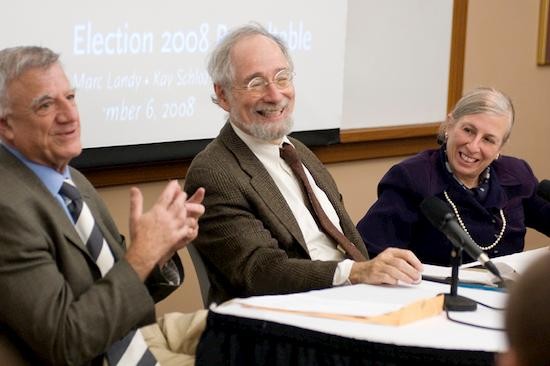 Event Recap
We hardly need to mention how exciting, important, emotional, and historic the 2008 presidential election was for Americans and indeed citizens of the world. As the global economy shuddered and slumped into a severe recession, Americans fought two wars abroad and debated the future of national security, healthcare, energy policy and education. Barack Obama's election heightened expectations—as well as anxiety—about the direction of American politics and public life in the coming years, and the Boisi Center invited its crack team of political analysts to make sense of it all. 

Alan Wolfe joined his BC political science colleagues Kay Schlozman and Marc Landy for the event. The panelists agreed that Obama's election demonstrated important social progress with regard to racism, though they were less satisfied that Sarah Palin's vice-presidential bid represented a blow against sexism. Schlozman argued that, despite Obama's commanding win in the electoral college, it is simply too early to tell if a major electoral realignment is in the works. Landy deftly parsed exit polling data, which Wolfe also cited while lamenting the apparent racism revealed in the strong rejection of Obama in counties of the former Confederacy. Wolfe wondered aloud whether the Republican Party that reemerges following this thorough defeat will be more conservative (and primarily Southern) or more moderate. The ensuing conversation with the audience added issues of immigration, gay marriage, media coverage of religion, Obama's reputation abroad and Rahm Emanuel's selection as White House Chief of Staff. It was, unsurprisingly, a spirited discussion.