Evangelicals and the Catholic Mind: From Repulsion to Attraction
Abstract
Given the deep currents of Anti-Catholicism in American-Protestant history, it is an odd phenomenon that more and more educated evangelicals are finding an intellectual, if not an ecclesial, home in the Catholic intellectual tradition. Why are these changes afoot? To what in particular are evangelicals attracted and why? Drawing from The Future of Christian Learning: an Evangelical-Catholic Dialogue (Brazos Press, 2008), a book he has recently edited, Professor Howard discusses some of the historical and theological factors behind these changes.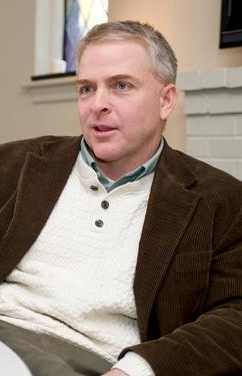 Thomas Albert (Tal) Howard is an associate professor of history at Gordon College in Wenham, Massachusetts. He completed his Ph.D. at the University of Virginia in 1996, concentrating in early modern and modern European intellectual and religious history. His recent work includes Religion and the Rise of Historicism (Cambridge, 2000) and Protestant Theology and the Making of the Modern German University (Oxford, 2006), winner of the Lilly Fellows Program Annual Book Award for 2007. He is also the editor of The Future of Christian Learning: An Evangelical and Catholic Dialogue (Brazos, 2008) written by Mark Noll and James Turner.  Currently, he is working on two research projects: God and the Atlantic: America, Europe, and the Religious Divide (under contract with Oxford University Press, forthcoming 2010 or 2011) and Knowing the Past, Doing the Good: Virtue Ethics and Historical Understanding.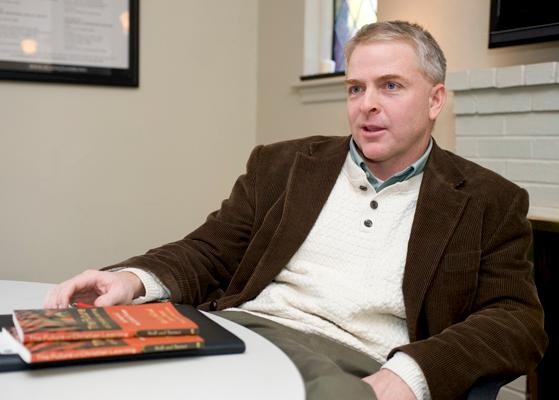 Event Recap
In a recent visit to the Boisi Center, Thomas Albert (Tal) Howard, associate professor of history at Gordon College, spoke with authority and conviction on increasing cooperation between Catholics and evangelicals, and its implication for the future of Christian education.
Historic examples of hostility between the two groups can be traced to early American history, but today there is a thawing in these relations. This rapprochement Howard attributed to several factors: Vatican II and Pope John XXIII's work were watershed moments. Furthermore, the general social issues and trends of the 1960s led to an "ecumenism of the trenches." The election of Catholic President John F. Kennedy and the open-armed papacy of John Paul II also augmented Protestants' esteem of Catholics. The "Evangelical and Catholics Together" initiative of the early 1990s and philanthropic endowments by the Lilly and Pew foundations are also responsible for "cross-pollination" between the two communities.
Howard noted that evangelicals are increasingly open to learning from aspects of the Catholic tradition that can enrich their own faith. Catholicism's long intellectual and spiritual heritage, for example, provides evangelicals resources for theological reflection on important contemporary issues, just as Catholics can learn from evangelical traditions.
He pointed out that divisions within traditions are becoming more pronounced than those between them. Politics are also uniting different groups to form coalitions on important social issues. Howard ended on a note of hope, indicating that his book, The Future of Christian Learning, seems to form part of an increasing dialogue between Catholic and evangelicals which is bringing both communities closer in understanding and cooperation.