The Faiths of a Catholic University: Personal or Impersonal?
Abstract
This presentation aims to start a discussion of how the religious character of Boston College enhances the school's experience as a community of learning. The traditional aim of a believer's "faith seeking understanding" may need to be complemented in the contemporary university by "knowledges seeking faith," namely, faith's broader horizon of meaning, purpose and excellence. While the reality of pluralism necessarily (and fruitfully) complicates religious identity and tradition, perhaps personalist philosophical approaches succeed in articulating a communal faith appropriate to a university's different constituencies.
Professor James Bernauer is a Jesuit priest who joined the faculty in 1980. Bernauer holds a Ph.D. in Philosophy from S.U.N.Y. at Stony Brook. He has occupied the Visiting Jesuit University Professorship at Loyola University in Chicago and has been a Bannan Visiting Scholar at Santa Clara University. In April 2008 he was named Director of the Center for Christian-Jewish Learning at Boston College.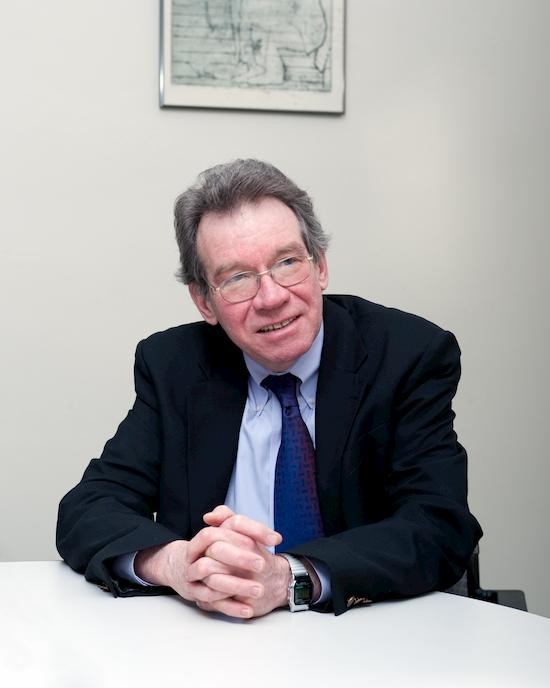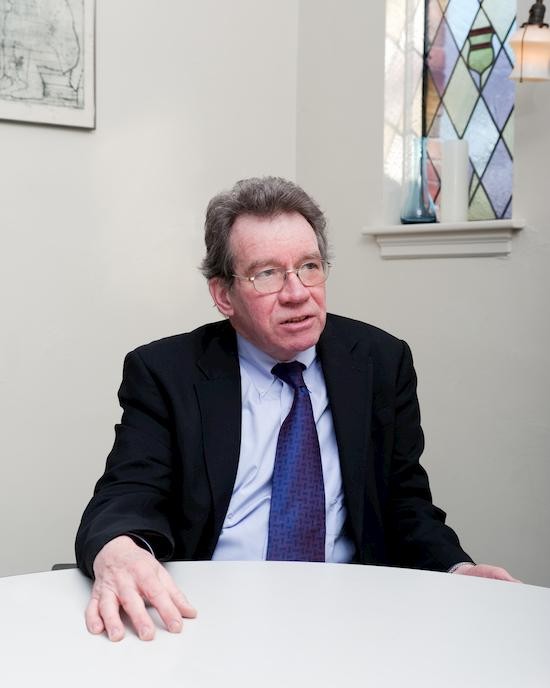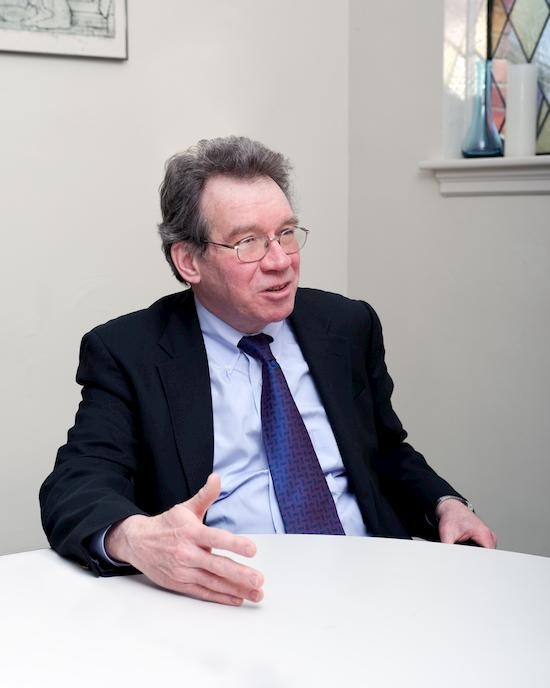 Event Recap
James Bernauer, S.J., began his discussion at the Boisi Center on February 11 with a few observations regarding Boston College's religious character. Bernauer, Professor of Philosophy, said that although the school is traditionally Catholic, the plurality of religious faiths present will continue to increase in the years to come. In the future, the key dividing line in terms of school and student development will be between personal and impersonal faiths and relationships within the community. Bernauer provided a guiding motto, "All meaningful knowledge is for the sake of action, and all meaningful action is for the sake of friendship."
Bernauer explained that the Catholic religious tradition recognizes the "universal personal other," the idea that every member of a community can be in a personal relationship with another member regardless of geographical limits. In its full development, the universal personal other is the idea of God. This idea of God as personal is what allows a person to show compassion for or empathize with people from diverse backgrounds. This is the kind of religious tradition that BC and other Catholic universities must strive to maintain and enhance.
Read More
Further Reading
Persons in Relation by John Macmurray.  The second of Professor Macmurray's three volumes from "Gifford Lectures on the Form of the Personal" focuses on the importance of mutual personal relationships.  Further information about this book and where to purchase it and the other two volumes can be found here.
Jesuit Postmodern: Scholarship, Vocation, and Identity in the 21st Century.  Edited by Francis X. Clooney.  This book addresses a number of issues that face Jesuits in the world of the university and scholarship, and includes an essay by James Bernauer. Excerpts and details of this book, as well as places from which to purchase it, can be found at Google Books here.
Promise Renewed: Jesuit Higher Education for a New Millennium.  Edited by Martin R. Tripole.  With contributions from twenty-seven Jesuits in higher education, this book addresses how the 34th General Congregation has had an impact on Jesuit higher-education.  James Bernauer has an essay in this collection.  Excerpts and details of this book, as well as places from which to purchase it, can be found at Google Books here.
Catholic Higher Education: A Culture in Crisis by Melanie M. Morey and John J. Piderit, S.J.  This recent book evaluates the current state of Catholic institutions of higher learning and addresses some of the challenges they currently face. Excerpts and details of this book, as well as places from which to purchase it, can be found at Google Books here.