Gentrification in an Urban Church: Reproducing Segregation in a Neighborhood Institution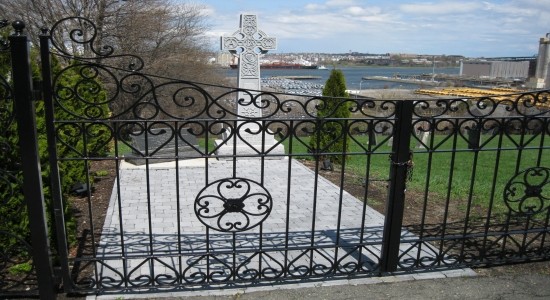 Erick Berrelleza, S.J.
Boston University
Date: October 15, 2018
Abstract
This lecture will discuss the intersection of neighborhood change and parish reconfiguration in rapidly-gentrifying Charlestown, MA. The merger of two Roman Catholic churches has unsettled the congregational cultures, just as gentrification is unsettling broader neighborhood dynamics. Based on findings from 28 in-depth interviews and participant-observation conducted from October 2014 - May 2015, the project examines the spatial reproduction in the sanctuary of the existing neighborhood segregation of Latinos and the poorest longtime residents from the housing projects. Affluent newcomers and "Townies" – stalwart residents who have weathered earlier waves of neighborhood upscaling – form power alliances with the effect of the exclusion of the poorest residents in the shared space of this religious institution. Institutional decisions, the desire to maintain ethnic enclaves, and tacit messages of group exclusion reify the race and class divisions of the neighborhood within the walls of the church.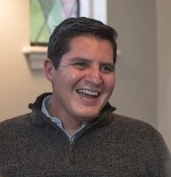 Erick Berrelleza, S.J., is a Ph.D. candidate in sociology at Boston University. His research interests lie primarily in the sociology of religion and urban sociology. His current work focuses on lived religion and place.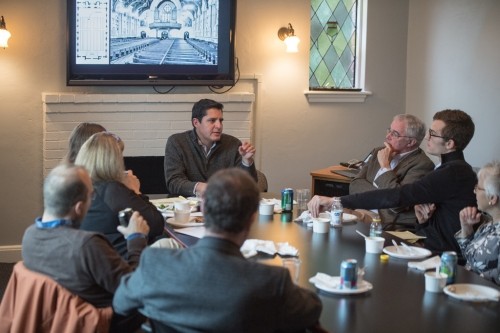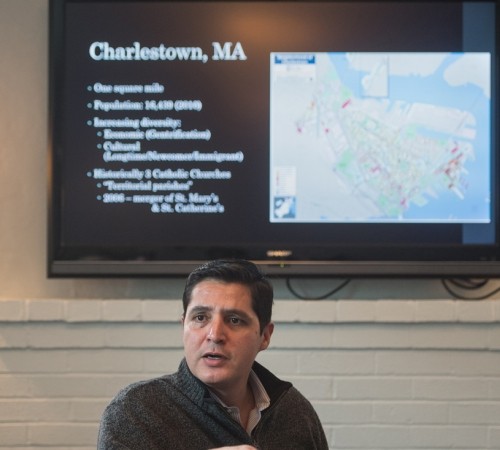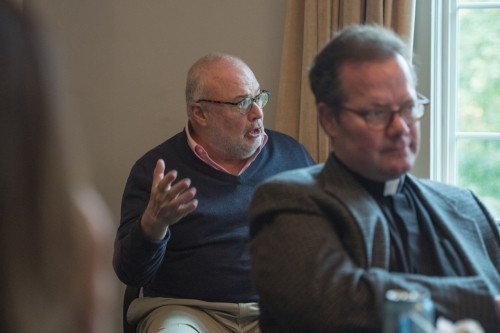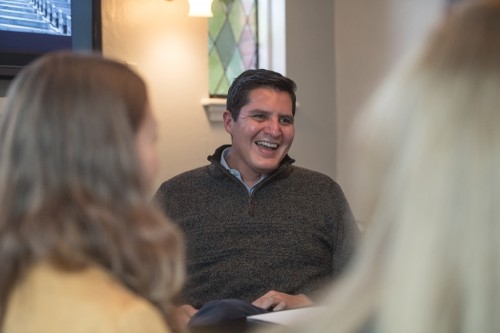 Event Recap
How might religious institutions act as carriers of modern social problems, like gentrification? What can we learn from observing how religious practices change in the everyday lives of those most affected? These are just a few of the questions that arose on October 15th, 2018, during a Boisi Center luncheon colloquium given by Erick Berrelleza, S.J., a Ph.D. candidate in Sociology at Boston University. Erick's talk -- titled, "Gentrification in an Urban Church" -- examined the understudied intersection of neighborhood change and parish reconfiguration in Boston. Berrelleza borrowed conceptually from urban ethnography and the sociology of religion, particularly "lived religion," while drawing empirically upon 28 interviews and participant observations at the recently-merged parish, St. Mary-St. Catherine of Siena (hereafter "St. Catherine's"). His talk pertained to one of Boston's epicenters of rapid gentrification: Charlestown. Located on the banks of the Boston Harbor and the Mystic River, Charlestown is the second smallest of the city's 15 neighborhoods with a growing population of over 16,800.
Berrelleza began by addressing questions of method. Berrelleza segmented the ethno-racial and socioeconomic demographics of Charlestown over the past few decades into "Townies" (long-time residents, mostly Irish Catholics), "Newcomers" (recent movers, typically more affluent and younger), and "Latinos" (long-time residents, either bilingual or only Spanish-speaking, of Latin American heritage), stressing the urgent need for sociological study of parish reconfiguration in Charlestown. Charlestown's churches, he emphasized, are neighborhood institutions; as such, they have long been territorial and reflective of community transformation. Indeed, the increasing ethnic and economic diversity coincident with recent redevelopment projects, notably the mixed-income Harbor Point on the Bay apartments, brings into question the response of religious bodies to gentrification. One major response is the April 2006 merger of St. Mary's and St. Catherine of Siena, leading to the gradual removal of an exclusively Spanish-language Mass and a diminishing population of Latino Mass-goers in Charlestown.
Berrelleza critically assessed the challenges parishes like St. Catherine's face within gentrifying communities. The Latinos of St. Catherine's are increasingly opting to practice religious observances in the private space of their homes, sometimes as a substitute for attending Mass. One interviewee from the Dominican Republic offers a picture of why this might be the case. The interviewee described a deep loss; the new multicultural and bilingual Mass meant he could no longer "sentir su Misa" ("feel his Mass"). In addition, the resources are increasingly sparse, leaving only one priest who speaks Spanish. The conversion of the Spanish-only Mass into a bilingual service prompted a provocative conclusion; it is not just that neighborhood change in Charlestown has demographically reconfigured the parish, but also that the Church itself has furthered the spatial displacement and loss of Latinos and low-income residents. Gentrification prompted the parish to reify ideals of multiculturalism, covering over the power divisions of race and class; such an ideal of multiculturalism may have the unintended consequence of slowly relegating Latinos to its history rather than inviting them into its future.
Read More
Books
Bruce, Tricia C. Parish and Place: Making Room for Diversity in the American Catholic Church. Oxford: Oxford University Press, 2017.
D'Agostino, Peter. "Catholic Planning for a Multicultural Metropolis, 1982-1996," In Public Religion and Urban Transformation: Faith in the City. Edited by Lowell Livezey. New York: NYU Press, 2000.
Ospino, Hoffsman. Hispanic Ministry in Catholic Parishes. Huntington: Our Sunday Visitor Press, 2015.
Articles
Custer, John. "What Would Jesus Do About Gentrification?" The Billfold, April 15, 2013.
"New Study on Cultural Diversity Displays Catholic Church's Growing Multicultural Parish Population," United States Conference of Catholic Bishops, November 15, 2016. 
Pope, Charles. "Neighborhoods Change, but the Lord is an Everlasting Rock," National Catholic Register, June 19, 2017.
Other
"Urban Trinity: The Story of Catholic Philadelphia." A documentary on the history of Catholicism in Philadelphia.
In the News
The Boston Globe reported on a former Catholic church in Charlestown, Massachusetts which has recently been converted into a Dollar Tree in June of 2018. This rare development caters to low income individuals in an area which has rapidly gentrified in recent years, but has some long-time residents feeling skeptical.