The Development of Muslim Leadership in the U.S.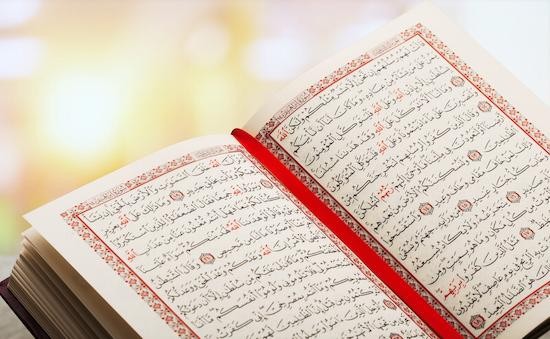 Webinar Panel Discussion
Zain Abdullah, Temple University
David Grafton, Hartford Seminary
Shabana Mir, American Islamic College
Moderated by Natana DeLong-Bas, Boston College
Date: Tuesday, March 9, 2021
Time: 4 - 5pm EST
The presence of Islam in the United States can be traced to the arrival of slaves from Africa in the 17th century. Today, there are over 3.5 million Muslims in America representing a diversity of backgrounds. Approximately one-third of the community is African-American, one third is of South Asian descent, one quarter is of Arab descent, and the rest are from all over the world. The Boisi Center is interested in the fairly recent development of the US-based training of Muslim community leaders and imams, those Muslims who may lead Islamic worship, serve as community leaders, and provide religious guidance and pastoral care.  This webinar will explore the academic development of future US-based Muslim leaders and how the traditional role of foreign-born leaders is being expanded beyond scriptural mastery to encompass supporting Muslims as they navigate the diverse American cultural landscape.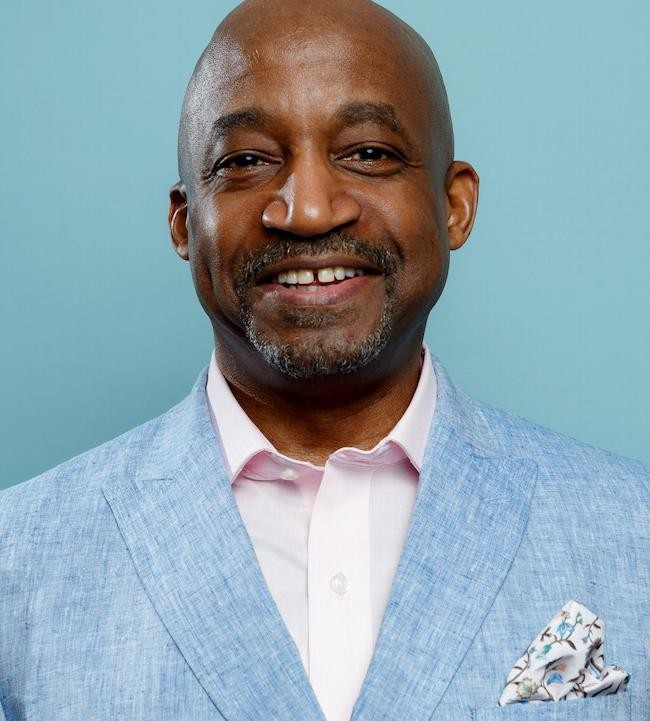 Zain Abdullah is an award-winning scholar and Associate Professor of Religion & Society and Islamic Studies at Temple University. He earned his doctorate in cultural anthropology from the New School for Social Research in 2004. His recent book, Black Mecca: The African Muslims of Harlem (Oxford University Press), has received over a dozen published reviews, and his articles have appeared in the Journal of the American Academy of Religion, the Journal of History and Culture, African Arts, Anthropological Quarterly and other periodicals. Professor Abdullah has been quoted in media outlets such as the New York Times, The Washington Post, The Atlantic magazine and appeared on NPR, Live at the Apollo Theater, television talk shows and other broadcast media programs. He has earned awards from the Smithsonian Institution, where he serves on the International Advisory Board for traveling exhibits. He has lectured widely, curated exhibitions and contributed to programs at the Children's Museum of Manhattan, the Museum of the City of New York, the Asia Society and Museum, the Newark Black Film Festival, the New Jersey Performing Arts Center, the International Festival for Arts and Ideas (New Haven, CT), and various programs sponsored by the National Endowment for the Humanities and the US State Department.
In his public life, he has organized national conferences on public issues such as Black males and crime, worked as a Muslim Chaplain for the New York and New Jersey departments of corrections, and served on the NJ Attorney General's Stop Hate Crimes Committee, earning him the New Jersey State Assembly Resolution in recognition of distinguished service, leadership, and commitment on behalf of the citizens of the State. In 2017, he was induction into the East Orange Hall of Fame among luminaries like Queen Latifah, Dionne Warwick, John Amos, Naughty by Nature, and the late Whitney Houston.
In addition to editing a Routledge volume on Islam and race and guest editing a special issue on Black Muslim visual culture for The Muslim World journal, Zain is currently completing a book on the Nation of Islam and Black freedom struggles in mid-twentieth century America. In film, he works with producers for a four-part PBS series on Muslim Americans and has consulted for a Malcolm X documentary airing on Fusion and Netflix. Dr. Abdullah is the 2018 recipient of the Senior Ford Foundation Fellowship Award researching a book on Islam in America. 
The Rev. Dr. David D. Grafton is the Professor of Islamic Studies and Christian-Muslim Relations on the faculty of the Duncan Black Macdonald Center for the Study of Islam and Christian-Muslim Relations at Hartford Seminary. Grafton holds a PhD in Islamic Studies, from the Center for the Study of Islam and Christian-Muslim Relations, University of Birmingham, England, an MDiv from Luther Seminary, St. Paul, Minnesota, and a BA from Capital University, Columbus, Ohio.
Grafton's academic interests focus on the history of Christian-Muslim relationships, Lutheranism and Islam, Christian theological perspectives on Islam, the history of Christianity in the Middle East, American Christian perspectives of religion and society in the Middle East. He is the author of numerous articles, and chapters of books on Christian-Muslim relations, as well as The Christians of Lebanon: Political Rights in Islamic Law (I.B. Tauris, 2004), and Piety, Politics and Power: Lutherans Encountering Islam in the Middle East (Wipf and Stock, 2009), The Contested Origins of the 1865 Arabic Bible: Contributions to the Nineteenth Century Nahda (Brill, 2015). He was the North American Sections editor for the bibliographic history Christian-Muslim Relations: A Biographical History 1500-1900 (Brill, 2016, 2020), including vols. 11 and 16. His most recent publication is An American Biblical Orientalism: The Construction of Jews, Christians, and Muslims in Nineteenth-Century American Evangelical Piety (Rowman & Littlefield, 2019).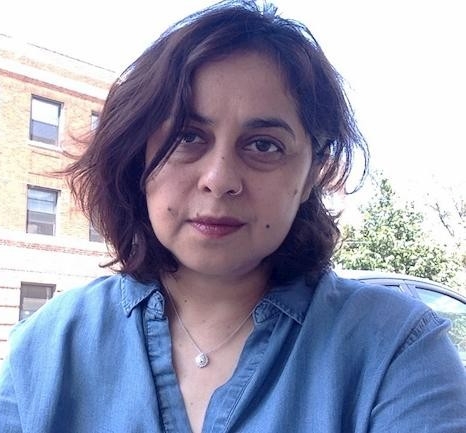 Shabana Mir is an associate professor of Anthropology and director of undergraduate studies at American Islamic College. She wrote the nationally award-winning book Muslim American Women on Campus: Undergraduate Social Life and Identity (University of North Carolina Press, 2014), based on ethnographic research on Muslim college students after 9/11/01.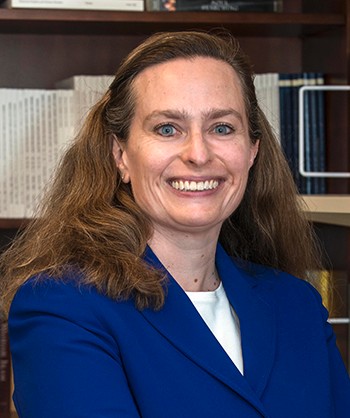 Dr. Natana J. DeLong-Bas is the author of Shariah: What Everyone Needs to Know (2018), Islam: A Living Faith (2018), and Wahhabi Islam: From Revival and Reform to Global Jihad (rev. ed. 2008, translated into Arabic, Russian, and French), among other books, and Editor-in-Chief of Oxford Bibliographies Online – Islamic Studies. Past president of the American Council for the Study of Islamic Societies (ACSIS), she is an expert on Islam and Christianity, women and gender, Islamic law, the environment, and the Arabian Gulf countries. She is an associate professor of the practice of theology and Islamic civilizations and societies at Boston College.
On March 9th, the Boisi Center hosted Zain Abdullah of Temple University, David Grafton of Hartford Seminary, and Shabana Mir of American Islamic College for a panel discussion entitled, "The Development of Muslim Leadership in the U.S." Natana DeLong-Bas, an associate professor of the practice of theology and Islamic civilizations and societies at Boston College, moderated the panel and opened by asking each of the panelists to describe what the panelists' particular organizations are offering by way of training, how that might have changed over the years, what populations they are training, and how the understanding of Islamic leadership more broadly is changing in the United States.
Abdullah began by discussing the legacy of religious studies at Temple University, which includes Islamic studies. The religious studies department was established in 1961, and the Islamic Studies program was established in 1968. The leadership of that program shifted over time, broadening the view of the Muslim world beyond Arabism. Because the department more broadly values the interreligious nature of their work, which enriches the study of both the study of other religions as well as one's own, Abdullah said. And the department appropriates both the scientific and humanities approaches, which lead to the study of Islam not from rote memorization but through Islamic fact—allowing everyone to investigate more objectively or scientifically the Islamic tradition. It was Dr. Ismail al-Faruqi who was central to the development of the Islamic Studies program at Temple. Because he also founded The International Institute of Islamic Thought (IIIT), wrote extensively, and started the Islamic Studies section of the American Academy of Religion (AAR), Temple is connected deeply in the history of the spread of Islamic thought and study throughout the U.S. Challenges remain, however, such as grappling with how to explain Islam and not expect that meaning to be a given. He noted the importance of interrogating what is meant by "Islam," especially given the diversity in the U.S. Islamic community. 
Grafton described how a Christian dean at a historically Calvinist Christian seminary is now training Muslims at an interreligious seminary. He noted five distinct moments in Hartford Seminary's history that explain how they have reached where they are: 1) From its beginning, Hartford held a traditional Protestant missionary perspective when teaching about Islam; 2) they then discovered a dialogue with Islam; 3) then they taught Islam and Islamic studies by and with Muslims; 4) they turned to the professional training of spiritual caregivers for Muslims; and 5) then the professional training of spiritual caregivers as Muslims. These shifts, he said, led to an interest in hiring Muslim faculty members, ultimately resulting in the 1991 hiring of the first Muslim faculty member at any Christian seminary in the U.S., Ibrahim Abu-Rabi—who would become co-director of the McDonald Center. In the fourth move, Grafton said that most students went to Hartford to study to be chaplains—not imams—and most Islamic chaplains in colleges and universities are graduates of the program at Hartford. Their public presence in spaces began to breed a new generation of Muslims who saw themselves doing the same thing in public settings, not just their own communities. He concluded by observing that his current and recent graduates go into leadership roles in Muslim "third spaces," spaces outside of traditional religious communities. 
Mir then discussed American Islamic College. The college has gone through many changes since its founding in the 1980s. They are not a seminary, but they are not teaching Islam as a given either. Instead, they try to incorporate standard, critical academic practice (including true academic freedom) in the teaching of Islam in a faithful space. The academic freedom allows Mir to teach on Islam and gender, for example. While it is a largely Sunni faculty, the college is not identified with a particular sect. Instead, they take a multidenominational approach. The diverse student body, which represents both conservative and liberal positions, Mir said, allows for a more engaging conversation. A majority Muslim classroom permits greater critical reflection, instead of in non-Muslim majority classes, in which many more preliminary ideas have to be explained before reaching more critical topics. Mir noted that although there are many positive aspects of the college, they still must address challenges facing the broader Muslim world, including issues of gender and spiritual abuse and anti-blackness. 
DeLong-Bas then asked what the challenges and opportunities are facing their institutions as we move forward. Abdullah observed the tendency of society to think Islam is just a mosque-based organization, but that is not the case. There are think tanks, advocacy groups, philanthropic groups, all of which have developed over time to give Muslims an alternative to just going through the mosque or being in conversation with an imam that does not understand these modern challenges and may turn to medieval thought to answer it. In light of this, it is important, he said, to find opportunities to partner with organizations that will provide funding to allow for new creative exchanges with Muslims and the other organizations. This shifts the focus from ideology to other things, like art. Citing Toni Morrison, he said that this new focus is less intellectual and allows interlocutors to feel, which has a more lasting impact. 
Abdullah also noted how Muslims have internalized racism. He recognizes that many of the masjids are ethnically centered. Because the masjid helps assimilate new immigrants, the ethnic homogeneity is understandable. However, the problem is that it can become a place to "hide" from the rest of American society—an immigrant society, no less. Beyond this, he also sees cultural limitations in the running of masjids. Many imams do not know how to transition from masjids in their own country to the nonprofit form they take in the U.S., which would provide them greater benefits.
Mir added that there is still an ongoing lack of Islamic literacy in the U.S., giving as examples the times she has been questioned about her ordination status or gender. She does acknowledge, though, that this is all rapidly changing. She said that the further facilitation of this shift requires a focus on art, music, and literature because, through these channels, Muslims and non-Muslims begin to expand their worldviews—lived religion is influential. 
Grafton reflected on Mir's comments, arguing that, while the U.S. has made advances, the country is still led by Christian-centric structures. Even with chaplains in the military, they are asked about ordination and denomination or the M.Div., which are Christian matters not relevant to either Jews or Muslims. This discomfort will continue, Grafton added, until the system begins to reflect religious diversity, which requires getting persons of different religious affiliations into positions of leadership. He then returned to third spaces. He said that when the mosque (or church or synagogue) is not doing what the faithful need it to do, they will make their own space or find their own places or people to grapple with those questions and struggles and act. COVID has allowed those spaces to take off—Zoom and social media have normalized the gathering of new groups. Though DeLong-Bas warned that when that access is unavailable to certain communities, they can become even further marginalized.
Abdullah, Zain. Black Mecca: The African Muslims of Harlem. New York: Oxford University Press, 2010.
Abdullah, Zain. "American Muslims in the Contemporary World: 1965 to the Present." In The Cambridge Companion to American Islam. Edited by Omid Safi and Juliane Hammer. New York: Cambridge University Press, 2013.
Abdullah, Zain. "Culture, Community and the Politics of Muslim Space." Journal of History and Culture 1, no. 3 (Summer 2010): 8-24.
Ali, Osman M., Glen Milstein and Peter M. Marzuk. "The Imam's Role in Meeting the Counseling Needs of Muslim Communities in the United States." Psychiatric Services 56, no. 2 (February 2005): 202-05.
Grafton, David D. An American Biblical Orientalism: The Construction of Jews, Christians, and Muslims in Nineteenth Century American Evangelical Piety. Lanham, MD: Lexington Books, 2019.
MacFarquhar, Neil. "A Growing Demand for the Rare American Imam." The New York Times. June 1, 2007. https://www.nytimes.com/2007/06/01/us/01imam.html.
Mir, Shabana. Muslim American Women on Campus: Undergraduate social Lives and Identities. Chapel Hill, NC: University of North Carolina Press, 2014.
Mir, Shabana. "Just to Make Sure People Know I was Born Here." American Muslim Undergraduate Women's Construction of Americanness. Discourse: Studies in the Cultural Politics of Education 32, no. 4 (2011): 547-63.
Jeff Karoub and Noreen Nasir, in their article in The Detroit News, examine both the growth of Islam in the United States as well as the growing need for American-trained imams to minister to them.