Three Pieces of Advice to President Biden from Catholics in the Public Square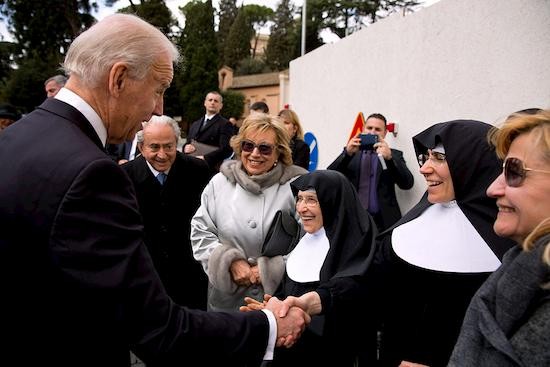 Webinar Panel Discussion
E.J. Dionne, Brookings Institution
Massimo Faggioli, Villanova University
Bishop Robert McElroy, Archdiocese of San Diego
Amy Uelmen, Georgetown Law
Date: Thursday, March 4, 2021
Time: 3 - 4pm EST
Bishop Robert McElroy, E.J. Dionne, Massimo Faggioli, and Amy Uelmen will each offer three pieces of advice for President Joseph Biden on how to deal with the U.S. bishops, the abortion issue, Hispanic Catholics in the U.S., and a range of other social and political issues.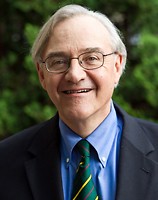 E.J. Dionne is a senior fellow at the Brookings Institution, a columnist for the Washington Post, and university professor in the Foundations of Democracy and Culture at Georgetown University. He appears weekly on National Public Radio and regularly on MSNBC. He began his career with New York Times, where he spent fourteen years reporting on state and local government, national politics, and from around the world, including stints in Paris, Rome, and Beirut. 
He is the author and editor or co-editor of several books and volumes, including Why the Right Went Wrong: Conservatism––From Goldwater to Trump and Beyond (Simon & Schuster, 2016). His latest book is One Nation After Trump: A Guide for the Perplexed, the Disillusioned, the Desperate, and the Not-Yet-Deported with Thomas Mann and Norman Ornstein (St. Martin's Press, 2017).
Dionne has received numerous awards, including the American Political Science Association's Carey McWilliams Award to honor a major journalistic contribution to the understanding of politics. He has also been named among the 25 most influential Washington journalists by the National Journal. Raised in Fall River, Massachusetts, Dionne graduated summa cum laude with a B.A. from Harvard University in 1973 and received his doctorate from Oxford University, where he was a Rhodes Scholar.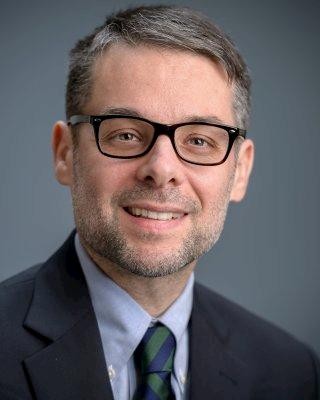 Massimo Faggioli is a professor in the department of theology and religious studies at Villanova University. He writes regularly for Italian and English-speaking journals and magazines on the Church, religion and politics, has a column in La Croix International, and is contributing editor for Commonweal. His most recent book in English is The Liminal Papacy of Pope Francis. Moving toward Global Catholicity (Orbis Books, 2020).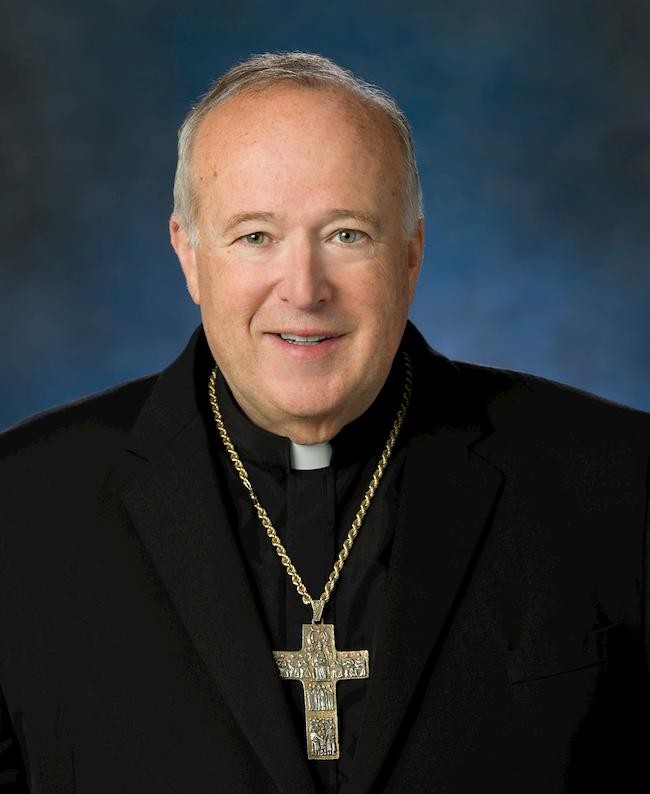 Robert W. McElroy was born in San Francisco on February 5, 1954. He received his undergraduate education at Harvard, and received a master's degree in American history from Stanford in 1976. Entering the seminary for the Archdiocese of San Francisco, he was ordained a priest in l980 and was assigned to the parish where both his parents had been raised. Bishop McElroy served has pastor at St. Gregory Parish, San Francisco for 15 years. In l985 Archbishop Quinn asked him to pursue studies in the field of Catholic social teaching. He received a doctorate in moral theology from the Gregorian University in Rome and a doctorate in political science from Stanford in l989. In the following years he served the Archdiocese of San Francisco as vicar general and as a pastor, and in 2010 Pope Benedict appointed him auxiliary bishop of San Francisco. In 2015 Pope Francis appointed him bishop of San Diego. Bishop McElroy has written two books: The Search for an American Public Theology and Morality and American Foreign Policy. In addition he has written a series of articles on theology and public policy for a variety of journals. Bishop McElroy currently serves the United States Conference of Catholic Bishops on the committees on domestic justice, international justice, ecumenism, Africa, and Latin America.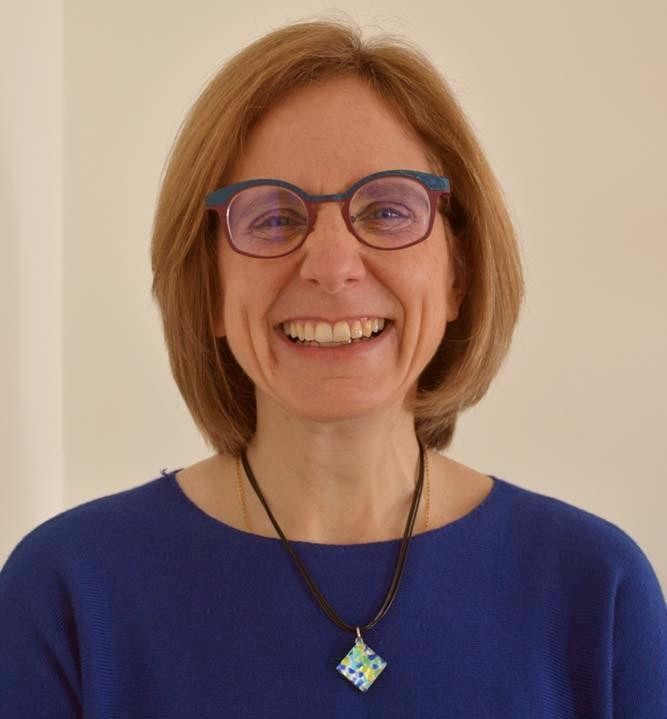 Amy Uelmen is a lecturer in religion & professional life and special advisor to the dean at Georgetown University Law Center in Washington, D.C., as well as a senior research fellow at the Berkley Center for Religion, Peace, and World Affairs. Throughout her career, Uelmen has worked closely with the Focolare Movement's projects for economic justice and healing cultural and political polarization. Her degrees are from Georgetown (American Studies, '90, Law '93, and an SJD research doctorate in law '16), and she also holds a Master's in Theology from Fordham. 
On Thursday, March 4, the Boisi Center hosted an all-star panel featuring E.J. Dionne (Brookings Institution), Massimo Faggioli (Villanova University), Bishop Robert McElroy (Archdiocese of San Diego), and Amy Uelmen (Georgetown Law) to offer "Three Pieces of Advice to President Biden from Catholics in the Public Square."
Mark Massa, S.J., director of the Boisi Center, moderated the discussion and led by asking the panelists to offer their three pieces of advice. Dionne led by clarifying that Catholics who look at the president are doing so not as Catholics but as citizens. In that capacity, they are asking of him to focus on the virus, the economy, and taking care of jobs, education, and healthcare—a focus on real issues as opposed to culture wars, which would benefit the country and the American church. He continued by encouraging Biden to recast the conversation on family, which understood through the Catholic lens can influence much by way of social justice; to focus, with Pope Francis, on global poverty, climate change, human rights, and immigration; and to move toward more faith-based partnerships.
Faggioli encouraged Biden to be open to the U.S. bishops, challenging the minority of idealogues in the U.S. church and among the ranks of the bishops. Additionally, America should have something like a Jubilee, signaling human fraternity in line with Francis's teachings, to address those things that cannot be met by policies. Finally, the church and the country should follow a "synodal path," in which the president assures them his administration is not a reversal of fortunes, but will be about real healing. 
Next, McElroy gave his advice, which was, first, that Biden should reclaim patriotism from the "tribal mantra" of "America first." Our aspirations are what constitute our patriotism, and the elements of that patriotism resonate with Catholic social teaching. Second, he urged Biden to remember that the fundamental moral challenge for a Catholic public official is not to align completely with Catholic teaching, but rather to use an authentically informed conscience to guide their decisions. And finally, he urged Biden to invite Archbishop Gomez (president of the U.S. Conference of Catholic Bishops) to dinner at which the two could talk about their jobs and their respective difficulties, and that a very productive relationship could emerge. 
Uelmen pointed to "On Dealing with Others," by St. Ignatius of Loyola, a communication to the Jesuits who would be working at the Council of Trent. To do the job well, Ignatius encouraged them to, first, get out of the reactive mode, allowing the time for deep listening to inform their thought; second, to still find time to pay attention to those on the margins, which allows a deeper meaning to enter one's life; and third, to treasure and nourish relationships with those that provide critical feedback. 
Massa circled back to Dionne's mention of the culture wars, asking the other panelists about how Biden might avoid continuing them. Faggioli thought that he had done that already because there is no "pulpit" being used to give it voice, as the past president did. McElroy acknowledged that it is difficult to change the language of discourse, even though Biden and his administration is trying. That policies do not get Republican votes still says something about the cultural war, even if only along the lines of political polarization. Uelmen added that many of us are caught in echo chambers without acknowledging the damage they cause, so one must attempt to dismantle them.
Massa then turned to Faggioli's "synodal path," asking about its meaning. Faggioli explained that it means a new kind of national conversation that reflects the aspiration of a people to be part of a national discourse about participation, involvement, and fundamentally about democracy being worth saving. It parallels the desire of Pope Francis to help engage participation in the church, but also one that will be mirrored in the participation of people in global democracies. Along these lines, McElroy thought that it reflects what Catholicism really is—something many Catholics do not actually know. Uelmen brought attention to the difficulty of having real conversations about politics in our current climate and she and Dionne wondered whether and how that might change.
Questions from viewers began asking about how one might initiate a conversation between Biden and Gomez, which McElroy said it would be about relationships and enhanced by a shared family experience and a shared concern about immigration. Another viewer flipped the question asking what advice should be given to the U.S. bishops, about which McElroy said that the first step as bishops is to try to approach the administration as they do all administrations, in dialogue and to advocate with a sense of supportiveness in the basic act of governance, not opposition. John Courtney Murray, S.J. was raised by another viewer, particularly his notion of "civil conversation." McElroy and Faggioli reminded the viewers that Murray's thought was always an ethical aspiration, one which was continuously worked upon, and that none of the American tenets should be dogmatized, even those aspects of religious freedom in the Constitution. Uelmen concluded by pointing to Murray's "Towards a Theology for the Layman," which offered resources for shifting the tone of laypeople around the Second Vatican Council, which encouraged a move away from apologetics to something more constructive that engages other disciplines and the world around us.
Dionne, E.J. "The Biden they didn't expect." The Chippewa Herald. January 18, 2021. https://chippewa.com/opinion/columnists/e-j-dionne-the-biden-they-didnt-expect/article_7e719d41-b4bf-5a12-a871-815f9979e9bf.html.
Dionne, E.J. "Radical, Moderate, and Necessary: American Politics & Social Catholicism." Commonweal. September 30, 2020. https://www.commonwealmagazine.org/radical-moderate-and-necessary.
Dionne, E.J. "Opinion: Joe Biden and the struggle for American Catholicism." The Washington Post. January 27, 2021. https://www.washingtonpost.com/opinions/joe-biden-and-the-struggle-for-american-catholicism/2021/01/27/2ea5c278-60df-11eb-9430-e7c77b5b0297_story.html.
Faggioli, Massimo. "What Joe Biden (and all American Catholics) owe Jesuit John Courtney Murray." America. January 19, 2021. https://www.americamagazine.org/faith/2021/01/19/joe-biden-john-courtney-murray-who-was-239757.
Faggioli, Massimo. "A Reset With Rome, But Not at Home: The Vatican welcomes a Biden presidency. Do the bishops?" Commonweal. November 23, 2020. https://www.commonwealmagazine.org/reset-rome-not-home.
Faggioli, Massimo. Joe Biden and Catholicism in the United States. New London, CT: Bayard, Inc., 2021.
Fraga, Brian. "Bishop McElroy: Denial of Communion to pro-choice politicians by bishops' conference would be 'destructive.'" Our Sunday Visitor. February 1, 2021. https://www.osvnews.com/2021/02/01/bishop-mcelroy-denial-of-communion-to-pro-choice-politicians-by-bishops-conference-would-be-destructive/.
Stone, Ken. "Bishop McElroy Wants Catholic Church to be 'Proud Collaborators' with Biden." Times of San Diego. November 24, 2020. https://timesofsandiego.com/life/2020/11/24/bishop-mcelroy-wants-catholic-church-to-be-proud-collaborators-with-biden/.
In his recent article in the New Yorker, Paul Elie sees the comparisons drawn between Pope Francis and Joe Biden as indicating one way that Joe Biden can heal the nation following the polarizing presidency of his predecessor.