Three Pieces of Advice to President Biden from Catholics in the Public Square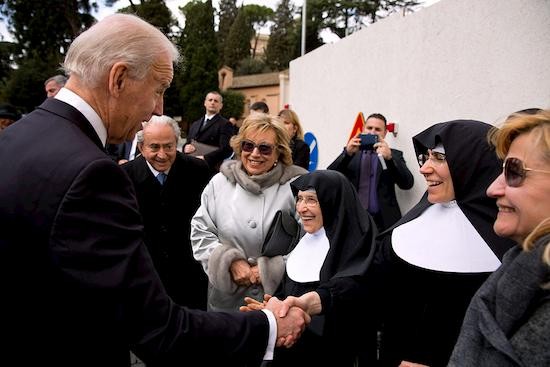 Webinar Panel Discussion
E.J. Dionne, Brookings Institution
Massimo Faggioli, Villanova University
Bishop Robert McElroy, Archdiocese of San Diego
Amy Uelmen, Georgetown Law
Date: Thursday, March 4, 2021
Time: 3 - 4pm EST
Bishop Robert McElroy, E.J. Dionne, Massimo Faggioli, and Amy Uelmen will each offer three pieces of advice for President Joseph Biden on how to deal with the U.S. bishops, the abortion issue, Hispanic Catholics in the U.S., and a range of other social and political issues.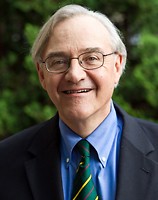 E.J. Dionne is a senior fellow at the Brookings Institution, a columnist for the Washington Post, and university professor in the Foundations of Democracy and Culture at Georgetown University. He appears weekly on National Public Radio and regularly on MSNBC. He began his career with New York Times, where he spent fourteen years reporting on state and local government, national politics, and from around the world, including stints in Paris, Rome, and Beirut. 
He is the author and editor or co-editor of several books and volumes, including Why the Right Went Wrong: Conservatism––From Goldwater to Trump and Beyond (Simon & Schuster, 2016). His latest book is One Nation After Trump: A Guide for the Perplexed, the Disillusioned, the Desperate, and the Not-Yet-Deported with Thomas Mann and Norman Ornstein (St. Martin's Press, 2017).
Dionne has received numerous awards, including the American Political Science Association's Carey McWilliams Award to honor a major journalistic contribution to the understanding of politics. He has also been named among the 25 most influential Washington journalists by the National Journal. Raised in Fall River, Massachusetts, Dionne graduated summa cum laude with a B.A. from Harvard University in 1973 and received his doctorate from Oxford University, where he was a Rhodes Scholar.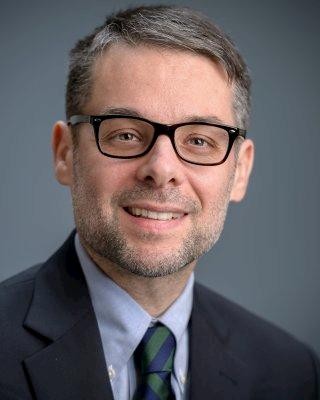 Massimo Faggioli is a professor in the department of theology and religious studies at Villanova University. He writes regularly for Italian and English-speaking journals and magazines on the Church, religion and politics, has a column in La Croix International, and is contributing editor for Commonweal. His most recent book in English is The Liminal Papacy of Pope Francis. Moving toward Global Catholicity (Orbis Books, 2020).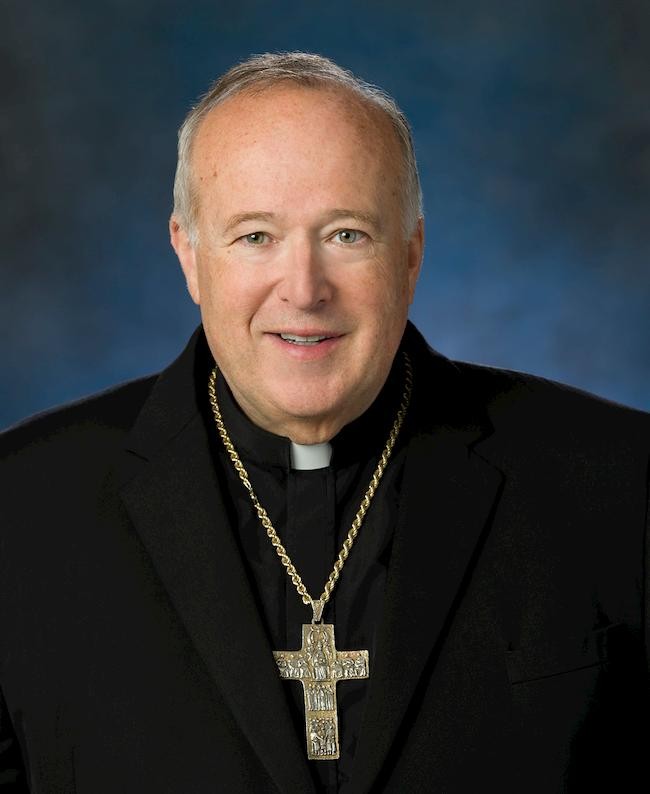 Robert W. McElroy was born in San Francisco on February 5, 1954. He received his undergraduate education at Harvard, and received a master's degree in American history from Stanford in 1976. Entering the seminary for the Archdiocese of San Francisco, he was ordained a priest in l980 and was assigned to the parish where both his parents had been raised. Bishop McElroy served has pastor at St. Gregory Parish, San Francisco for 15 years. In l985 Archbishop Quinn asked him to pursue studies in the field of Catholic social teaching. He received a doctorate in moral theology from the Gregorian University in Rome and a doctorate in political science from Stanford in l989. In the following years he served the Archdiocese of San Francisco as vicar general and as a pastor, and in 2010 Pope Benedict appointed him auxiliary bishop of San Francisco. In 2015 Pope Francis appointed him bishop of San Diego. Bishop McElroy has written two books: The Search for an American Public Theology and Morality and American Foreign Policy. In addition he has written a series of articles on theology and public policy for a variety of journals. Bishop McElroy currently serves the United States Conference of Catholic Bishops on the committees on domestic justice, international justice, ecumenism, Africa, and Latin America.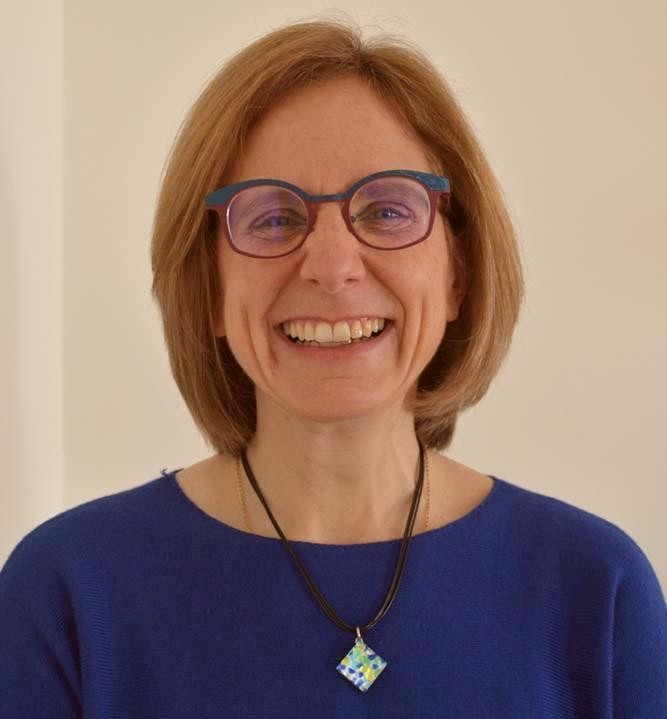 Amy Uelmen is a lecturer in religion & professional life and special advisor to the dean at Georgetown University Law Center in Washington, D.C., as well as a senior research fellow at the Berkley Center for Religion, Peace, and World Affairs. Throughout her career, Uelmen has worked closely with the Focolare Movement's projects for economic justice and healing cultural and political polarization. Her degrees are from Georgetown (American Studies, '90, Law '93, and an SJD research doctorate in law '16), and she also holds a Master's in Theology from Fordham. 
·      Faggioli, Massimo. Joe Biden and Catholicism in the United States. New London, CT: Bayard, Inc., 2021.
·      Stone, Ken. "Bishop McElroy Wants Catholic Church to be 'Proud Collaborators' with Biden." Times of San Diego. November 24, 2020. https://timesofsandiego.com/life/2020/11/24/bishop-mcelroy-wants-catholic-church-to-be-proud-collaborators-with-biden/.
·      Fraga, Brian. "Bishop McElroy: Denial of Communion to pro-choice politicians by bishops' conference would be 'destructive.'" Our Sunday Visitor. February 1, 2021. https://www.osvnews.com/2021/02/01/bishop-mcelroy-denial-of-communion-to-pro-choice-politicians-by-bishops-conference-would-be-destructive/.
·      Dionne, E.J. "The Biden they didn't expect." The Chippewa Herald. January 18, 2021. https://chippewa.com/opinion/columnists/e-j-dionne-the-biden-they-didnt-expect/article_7e719d41-b4bf-5a12-a871-815f9979e9bf.html.
·      Dionne, E.J. "Radical, Moderate, and Necessary: American Politics & Social Catholicism." Commonweal. September 30, 2020. https://www.commonwealmagazine.org/radical-moderate-and-necessary.
·      Dionne, E.J. "Opinion: Joe Biden and the struggle for American Catholicism." The Washington Post. January 27, 2021. https://www.washingtonpost.com/opinions/joe-biden-and-the-struggle-for-american-catholicism/2021/01/27/2ea5c278-60df-11eb-9430-e7c77b5b0297_story.html.
·      Faggioli, Massimo. "What Joe Biden (and all American Catholics) owe Jesuit John Courtney Murray." America. January 19, 2021. https://www.americamagazine.org/faith/2021/01/19/joe-biden-john-courtney-murray-who-was-239757.
·      Faggioli, Massimo. "A Reset With Rome, But Not at Home: The Vatican welcomes a Biden presidency. Do the bishops?" Commonweal. November 23, 2020. https://www.commonwealmagazine.org/reset-rome-not-home.
In his recent article in the New Yorker, Paul Elie sees the comparisons drawn between Pope Francis and Joe Biden as indicating one way that Joe Biden can heal the nation following the polarizing presidency of his predecessor.