Religious Activism and Political Change; Political Activism and Religious Change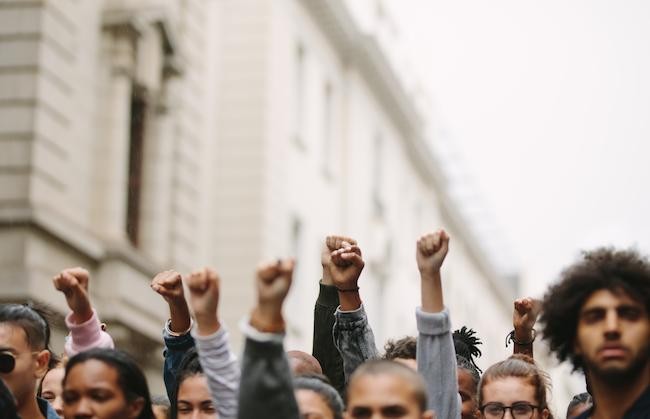 Virtual Graduate Student Conference
Whether characterized by a peaceable coexistence or an acrimonious contention, the relationship between religion and politics in the United States has been intimate from the nation's founding. At times religious groups have blessed soldiers as they marched off to war, while at other times they have prophetically denounced our nation's involvement in such violence. In return, the political groups have constricted religious practices to protect vulnerable populations, while they have also provided greater protection for corporations to claim religious exemptions from perceived government imposition. Throughout U.S. history, activism in the religious or political sphere has worked to shape and reshape the other--sometimes for better outcomes and sometimes for worse. Join us as graduate students from around the country present interesting, informative, and creative papers from a variety of disciplines that explore this relationship between activism and change in the religious and political spheres. Additionally, we will hear responses to the graduate students' papers from featured respondents, including Dan McKanan (Harvard Divinity School), Erick Berralleza, S.J. (Santa Clara University), Ken Himes, O.F.M. (Boston College), and more. 
Date: February 26, 2022

Time: 9:30am - 3:30pm
•  Martin Chan, Yale Divinity School:
"Xenophobic Identity Formation: A Political-Theological Response to State Sovereignty"
• Kevin Frazier, Harvard Kennedy School & U.C. Berkeley School of Law:
"The Secular Bottom Line: Why Corporate America Left Religion"
Respondent: Kenneth Himes, O.F.M., Boston College
• Justin Conway, Boston College:
"Overcoming the Irrationality of Hatred: Thomas Aquinas and John Lewis on Political Activism and Practical Reason"
• Madeline Jarrett, Boston College:
"Identity Crisis: Girard, Lonergan, and the Principles of Christian Political Engagement"

Respondent: Jeannine Hill Fletcher, Fordham University
•Liam Cronan, Boston University School of Law:
"'And Ye Shall Slay the Beast': The Case of Thomas Graunger and the Myth of Theocracy in the Legal System of the English Colony at Plymouth, 1620-1681'

• Adam Waters, Yale University:
"The Liberationist in Exile: Father Sergio Torres and the Search for North American Theologies of Liberation"

• Dennis J. Weiboldt III, Boston College:
"The Natural Law and Interreligious Political Advocacy: A Civil Rights Movement Case Study"

Respondent: Mark Massa, S.J., Boston College
• Danny Ballon-Garst, Emory University:
"Ambiguous Affirmations: Que(e)rying Black Religious Responses to the AIDS Crisis"

• Vincent Lui, Loyola University Maryland:
"Activism, "Intractable" Homicide Rates, Christian Churches, and Imagining the Common Good: Insights from Liberation Theology"

Respondent: Dan McKanan, Harvard Divinity School
• Anna Holleman & Pamela Zabala, Duke University:
"Theological Foundations of Civil Disobedience and Racial Awareness in the Sanctuary Movement"

• Joseph Roso, Duke University:
"The Theological Underpinnings of the Political Activism of Religious Clergy"

Respondent: Erick Berrelleza, S.J., Santa Clara University