Is there a Future for Catholic Health and Social Services?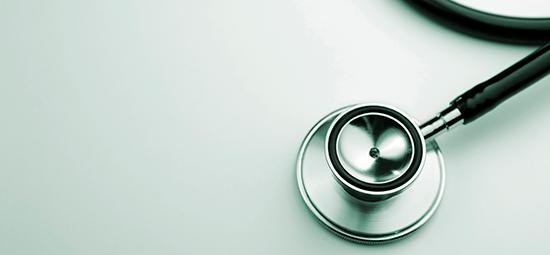 Michele Broemmelsiek, Catholic Relief Services
Rev. J. Bryan Hehir, Archdiocese of Boston
Rev. Larry Snyder, Catholic Charities USA
Moderated by Alberto Godenzi, Boston College
Date: November 5, 2014
Sponsored by the Church in the 21st Century Center.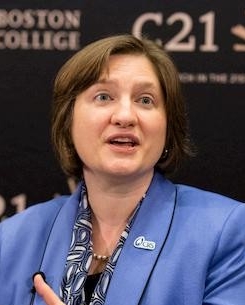 Michele Broemmelsiek is the vice president for overseas operations of Catholic Relief Services (CRS), the international humanitarian agency of the Catholic community in the United States. Since 1995, she has worked for CRS in a variety of capacities, spending thirteen years in the field in southern Africa and Asia. Prior to her current position, Broemmelsiek served as the global chief of party of the AIDSRelief consortium, which provided care and treatment to over 700,000 people living with HIV in ten countries. She received her B.A. from Emory University and her M.A. in Development Economics and International Development from American University.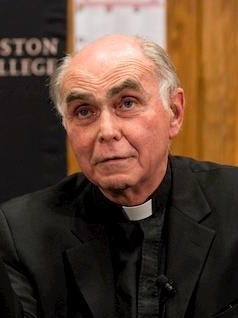 Fr. J. Bryan Hehir is the Parke Gilbert Montgomery Professor of the Practice of Religion and Public Life at the Kennedy School of Government at Harvard University. He is also the secretary for social services in the Archdioceses of Boston. Prior to assuming these positions, he served as president and CEO of Catholic Charities USA from 2001-2003. Hehir has also served on the staff of the U.S. Catholic Conference of  Bishops in Washington, D.C.; on the faculty at Georgetown University; and as faculty and later dean of Harvard Divinity School. He was named a MacArthur Fellow in 1984. His research and writing focus on issues of ethics and foreign policy, Catholic social ethics and the role of religion in world politics and in American society. Hehir's publications include: "The Moral Measurement of War: A Tradition of Continuity and Change"; "Military Intervention and National Sovereignty"; "Catholicism and Democracy"; "Social Values and Public Policy: A Contribution from a Religious Tradition"; and "The Moral Dimension in the Use of Force."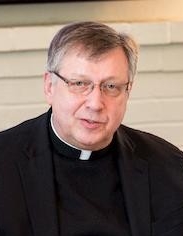 Fr. Larry Snyder is the president and CEO of Catholic Charities USA (CCUSA), the national office of more than 160 local Catholic Charities agencies nationwide. Six months after joining CCUSA in 2005, Snyder led the network's response to Hurricanes Katrina and Rita, and he currently oversees CCUSA'S project to reduce poverty in America. Snyder is also a member of the Pontifical Council Cor Unum and President Obama's Advisory Council of Faith-based and Neighborhood Partnerships. He is the author of Think and Act Anew: How Poverty in America Affects Us All and What We Can Do About It (2010). He received his B.A. from Illinois Benedictine College, his M.A. in divinity from the Saint Paul Seminary School of Divinity, and a M.A. in public administration from Hamline University.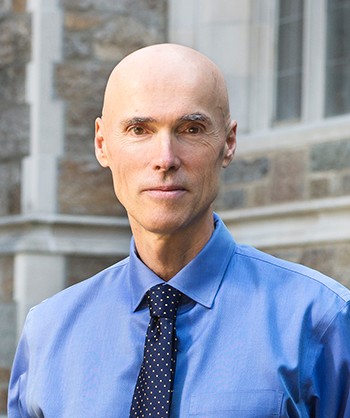 Alberto Godenzi is dean and professor at the Boston College Graduate School of Social Work (GSSW). Prior to working at Boston College, he served as director of the Bi-Lingual Department of Social Work and Social Policy at the University of Fribourg in Switzerland. He has published several books and many journal articles in four different languages, with his research focusing on the causes and consequences of violence against women and children. Godenzi served as vice president of the Swiss Federal Commission on Equality for Women and Men, and since coming to the U.S. has served on the Board of Directors of the Council on Social Work Education (CSWE). Dean Godenzi received his academic training in interpersonal violence and gender research at the University of Zurich and the University of New Hampshire.