Giving the Dead Their Living Voices: On Writing Biography
Abstract
How do we go about creating a living past in those dangerous cross currents literary biographers must navigate, that is, the Scylla of the historian and the Charybdis of the literary and textual critic? Why spend years and years researching and/or interviewing, traveling to distant places and numberless libraries, then questioning the so-called evidence one has, only to have
some Sunday critic comment that the poet's own words in some lyric of course bring us closer than any amount of biography can ever do, even as he or she steals without impunity the evidence the scholar/critic has been at pains to unearth? How far does the biographer go in re-creating the heavily damaged mosaic of any writer, where so many numinous and necessary fragments have been scattered and perhaps lost forever and where the biographer must move carefully to reconstruct out of his or her imagination the complex life of the poet, when one questions if one could even do this for the self one inhabits, much less the other? Historians, theologians, philosophers, journalists, writers and artists of every ilk, take notice.
The oldest of seven children from a working-class background, Paul Mariani was born in New York City in 1940 and grew up there and on Long Island. He earned his bachelor's degree from Manhattan College, a Master's from Colgate University and a Ph.D. from the City University of New York. He is the author of six poetry collections: Deaths & Transfigurations (Paraclete Press, 2005), The Great Wheel (W. W. Norton, 1996), Salvage Operations: New & Selected Poems (1990), Prime Mover (1985), Crossing Cocytus (1982), and Timing Devices (1979).
He has published numerous books of prose, including--most recently-- Gerard Manley Hopkins: A Life (Viking, 2008), Thirty Days: On Retreat with the Exercises of St. Ignatius (Viking, 2002), and God and the Imagination: On Poets, Poetry, and the Ineffable (University of Georgia Press, 2002). Other books include A Useable Past: Essays, 1973-1983 (1984), William Carlos Williams: The Poet and His Critics (1975), and A Commentary on the Complete Poems of Gerard Manley Hopkins (1970), as well as four biographies: The Broken Tower: A Life of Hart Crane (W. W. Norton, 1999); Lost Puritan: A Life of Robert Lowell (1994), both named New York Times Notable Books of the year; Dream Song: The Life of John Berryman (1990); and William Carlos Williams: A New World Naked (1981), which won the New Jersey Writers Award, was short-listed for an American Book Award and was also named a New York Times Notable Book of the year.
His honors include fellowships from the Guggenheim Foundation, the National Endowment for the Arts, and the National Endowment for the Humanities. He was Distinguished University Professor at the University of Massachusetts, Amherst, where he taught from 1968 until 2000, and currently holds a University Chair in Poetry at Boston College. Mariani and his wife, Eileen, have three grown sons and live in western Massachusetts.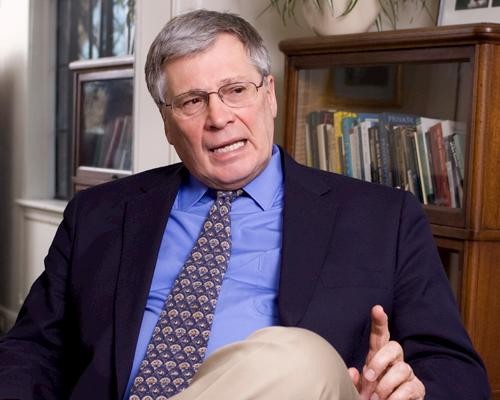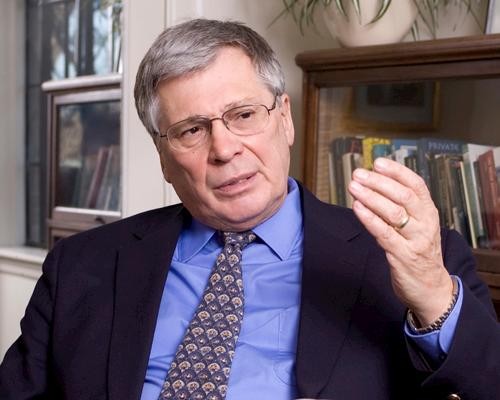 Event Recap
Biographers face a daunting task when they seek to capture the essence of someone else's life within the pages of a book. But when the subject is an artist, and especially a poet, the challenge rises to a new level. How to convey the meaning of poetry in prose? How to balance historical documentation with literary license? On November 19 distinguished poet and biographer Paul Mariani, University Professor of English at Boston College, joined us to discuss these and other questions in a presentation entitled "Giving the Dead Their Living Voices: On Writing Biography." His talk corresponded with the publication by Viking Press of his fifth major biography of a poet, Gerard Manley Hopkins: A Life.

While Hopkins, a convert to Catholicism and later a Jesuit priest, never published his work during his lifetime (1844 - 1889), he came to be recognized in the twentieth century as one of the greatest poets of Victorian England. Professor Mariani said he was attracted to Hopkins in part because of his proto-modern poetic achievements, which broke new ground in form and language, but also because of the rich complexity of his inner life. For example, Hopkins was a sensualist who loved nature but nevertheless felt compelled to live a strict ascetic life. 

Mariani described the process of inhabiting a biographical subject's life and work for five or even ten years. You can only begin to write, he said, when you understand your subject so deeply that you almost feel his blood pulsing and predict the pauses of his breath when reading his poetry. This sort of understanding requires access to the poet's diaries and correspondence, something that can never be taken for granted. Some families and estates, Mariani recounted, are highly protective of private papers, while others are eager to have an outside voice interpret the material they have. In any event, the successful poetic biographer must love his subject—and be inspired by him. Without that emotional commitment, Mariani argued, the biographer cannot give the dead their living voice.