Religion in America: A Political History
Abstract
America is unique in that its political institutions preceded its development of national identity. In his book Religion in America, Denis Lacorne identifies two competing narratives of American history: as an Enlightenment-inspired effort to separate religion from politics in order to preserve political freedom, and as a progression toward religious freedom that culminated in the colonies of Puritan New England. Lacorne outlines the role of religion in making these narratives and, against this backdrop, examines how key historians, philosophers, novelists, and intellectuals situate religion in American politics.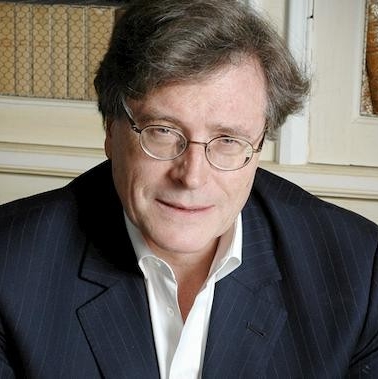 Denis Lacorne is senior fellow and professor at Sciences Po's Paris School of International Affairs (PSIA-Sciences Po). Prof. Lacorne joined CERI (Centre d'Etudes et de Researches Internationales) in 1982. A frequent commentator on American politics in the French press and on French television, his books include With Us or Against Us: Studies in Global Anti-Americanism and Language, Nation, and State: Identity Politics in a Multilingual Age, both with Tony Judt. Among his other books are L'Invention de la République Américaine (Hachette Littératures) and La Crise de l'Identité Américaine: Du Melting Pot au Multiculturalisme (2003). His research concerns construction of national identities, American multiculturalism, religion and secularism, U.S. elections, foreign policy of the United States, and urban violence and ethnic identities in the U.S. He has been a visiting professor at the University of California at Irvine, the School of Advanced International Studies in Washington D.C., New York University, and the Institute Universitaire de Hautes Etudes Internationales in Geneva. He has also been a visiting scholar at Stanford University, the University of California at Berkeley, New York University, Columbia University, and Waseda University in Tokyo. Lacorne graduated from Sciences Po and earned a Ph.D. in political science from Yale University.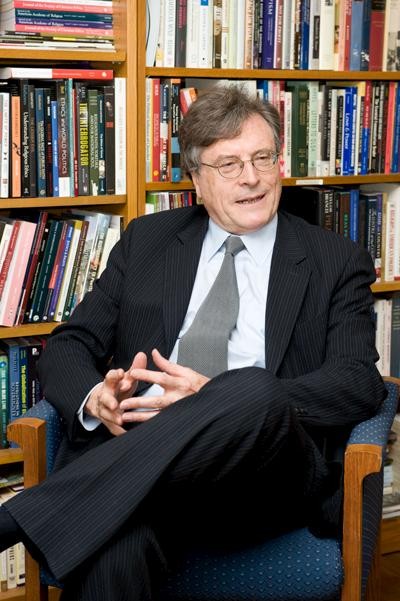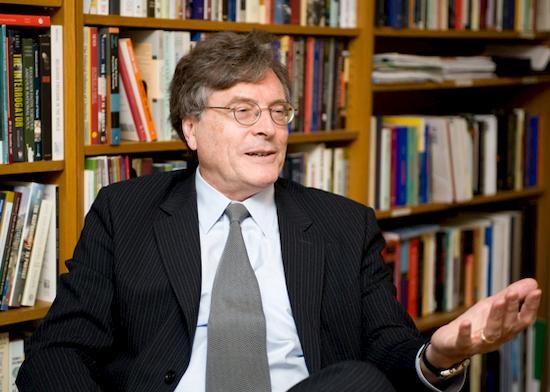 Event Recap
French political scientist Denis Lacorne joined us on October 12 for a colloquium on his latest book, Religion in America. He began by explaining that Americans adopted a federal constitution in 1789 well before they shared a coherent national cultural and political identity. This meant that American national identity was tightly tied to the construction of national narratives—of the stories told by historians and political leaders in the course of American history.
Two of these narratives about the relation between religion and politics continue to influence our discourse today. The first is a secular narrative of religious freedom and separation of church and state, rooted in the Founding Fathers' Enlightenment influences and seen in documents from Thomas Jefferson's letter to the Danbury Baptists to twentieth- century Supreme Court cases. The second is a romantic narrative of moral purity that highlights America's religious origins and essential character; it was advanced famously in the 19th century by Alexis de Tocqueville and his contemporary George Bancroft.
In the conversation that followed, Lacorne described religious accommodationism as a middle ground between the two traditions sketched above, but noted the deep differences in how French and American societies actually accommodate religious minorities.
Read More
Further Reading
Alexis de Tocqueville, Democracy in America, Chicago and London, University of Chicago Press, 2000 [1840]. A discussion on the nature of American institutions and life.
Philip Hamburger, The Separation of Church and State, Harvard University Press, 2002. Hamburger argues that the separation of church and state has no historical foundation in the First Amendment and that separation only became part of American constitutional law much later.
Conrad Cherry, God's New Israel: Religious Interpretations of American Destiny, The UNC Press, 1998. A collection of thirty-one readings that trace the theme of American destiny under God through major developments in US history.

Bernard-Henri Lévy, American Vertigo: Traveling America in the Foot prints of Tocqueville, Random House, 2006. In the tradition of Tocqueville, Lévy travels through America seeking answers to questions such as what it means to be an American and what America can be today.
Jonathan Laurence and Justin Vaisse, Integrating Islam: Political and Religious Challenges in Contemporary France, Brookings Institution Press, 2006. The authors paint a comprehensive portrait of Muslims in France, making a case for the integration of the two and arguing that French Islam is slowly replacing Islam in France.
Geoffrey Stone, "The World of Framers: A Christian Nation?", UCLA Law Review, 2008. An examination of the beliefs of the Framers such as what they thought about Christianity, its role in the American nation, and the relationship between religion and self-governance.
ARTICLES
Denis Lacorne's article in the Huffington Post, Breaking Down the Wall of Separation from JFK to Santorum and Romney
BLOGS
Religion in America is a collaborative blog about the history of American religion, written primarily by a small group of graduate students.
RELATED RESOURCES
In the News
This month, the Supreme Court hears the case of a Christian schoolteacher fired in a dispute over a disability and church doctrine. In a Christian Science Monitor article, the editors argue that the justices should be careful about allowing government to judge a faith's teachings.