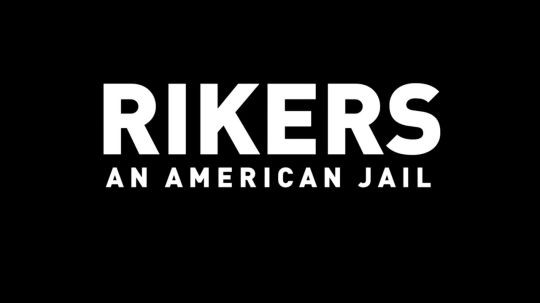 A Film by Bill Moyers
Screening and Panel Discussion
Featuring panelists Tom Lynes, Marina McCoy (Boston College), Stephen Pope (Boston College), and Joli Sparkman. Moderated by Erik Owens (Boston College).
Date: October 23, 2017
Co-sponsored with the Theology Department.
Abstract
A film by documentarian Bill Moyers, RIKERS: An American Jail offers a look inside one of America's most notorious prisons, through interviews with those men and women who have experienced it firsthand. What are we to do with the crisis happening behind the walls of the American prison, especially as those who teach and study at the intersection of religion and public life?
Boston College professors Marina McCoy and Stephen Pope will lead a panel discussion of the film, and its theological and social implications. Both McCoy and Pope have been long involved in local prison ministry and will be joined by Tom Lynes and Joli Sparkman, who will offer their own experiences in the Massachusetts Correctional System, as well as their perspectives on the documentary, the American system of mass incarceration, and the process of restorative justice. 
Event Recap
On October 23 the Boisi Center held a screening and panel discussion of Bill Moyers' documentary Rikers: An American Jail. The film featured accounts from several former Rikers inmates. They discussed the various forms of abuse and inhumane treatment they faced during their incarceration.
Following the screening, the panel, comprised of Boston College professors Marina McCoy and Stephen Pope as well as former inmates of the Massachusetts Correctional System, Joli Sparkman and Tom Lynes discussed mass incarceration and restorative justice. 
Lynes began the panel by discussing the abusive family history that led to his crime and the subsequent 25 years he spent in prison. Lynes grew up in an abusive household and describes developing a deep anger that he was never able to learn to control. It was only when he found his faith, thanks to the help of Dominican Sister Ruth Rachel, that he was able to learn to be more compassionate and loving. His time in prison was ridden with difficulties including long periods in solitary confinement, but his newly strengthened faith guided him to the realization that he was put on this earth to be something more than just a criminal and inmate.
Sparkman followed Lynes recounting the challenges she faced growing up in an abusive household and being forced into sex trafficking as a young adult. She eventually faced an 18 year prison sentence as she was involved in an exchange that lead to a murder. She recounted the ways in which her time in prison made her feel so hopeless that she contemplated, and eventually attempted, suicide. Sparkman shared a journal entry about one of her suicide attempts while in solitary confinement. She described the humiliating ways the correctional officers dealt with the event and the lack of concern that was shown for her mental health. Her saving grace, she claims, was her therapist Stew Jacoby who helped her find happiness for the first time.
Professors McCoy and Pope shared their insights on the corruptive nature of the system following these stories. McCoy described the ways in which mercy must take more of an active role in our society. Pope described the corrupt system as one that "systematically humiliates people then punishes them for being enraged about it." The closing sentiment was that the current system is one that leaves many without hope or even desire for rehabilitation. It must be reformed so that it becomes one that heals. 
Read More
Books
Alexander, Michelle. The New Jim Crow: Mass Incarceration in the Age of Colorblindness. New York: The New Press, 2012. 
Buser, Mary E. Lockdown on Rikers: Shocking Stories of Abuse and Injustice at New York's Notorious Jail. New York: St. Martin's Press, 2015. 
Loury, Glenn C. Race, Incarceration, and American Values. Cambridge: MIT Press, 2008. 
Wynn, Jennifer. Inside Rikers: Stories from the World's Largest Penal Colony. New York: St. Martin's Griffin, 2002.Articles
Granquist, Mark A. "Martin Luther in North America." Oxford Research Encyclopedias, November 22, 2016. http://religion.oxfordre.com/view/10.1093/acrefore/9780199340378.001.0001/acrefore-9780199340378-e-322
Helmer, Christine. "The American Luther." Dialog: A Journal of Theology 47, no. 2 (2008): 114-124.
––––. "The Contemporary Constructive Task." Dialog: A Journal of Theology 56, no. 3 (2017): 218-222. 
Keating, Joshua. "Is the Protestant Work Ethic Real? A New Study Claims It Can Be Measured." Slate.com. Accessed August 29, 2017. http://www.slate.com/blogs/the_world_/2013/08/29/is_the_protestant_work_ethic_real
_a_new_study_claims_it_can_be_measured.html.
Articles
Bibas, Stephanos. "The Truth About Mass Incarceration." National Review, September 16, 2015, http://www.nationalreview.com/article/424059/mass-incarceration-prison-reform.
Letters to the Editor. "How Educating Inmates Benefits All." New York Times, September 3, 2017, http://nyti.ms/2eSSLI7
Lichtenberg, Judith. "America's prison system is inhumane. Here's Why." The Week, September 30, 2017, http://theweek.com/articles/651722/americas-prison-system-inhumane-heres-why.
Schwirtz, Michael. "De Blasio to Unveil Plan for Rikers While Warning It 'Will Not Be Easy'." New York Times, June 22, 2017, http://nyti.ms/2vS191m.
Schwirtz, Michael, and Michael Winerip. "Rikers: Where Mental Illness Meets Brutality." New York Times. July 14, 2014, http://nyti.ms/2yg2xLT
Other Resources
O'Brien, William, and Katie Rose Quandt. "The Quality of Mercy: Prisons, Forgiveness and Social Justice." America Magazine: The National Catholic Weekly. July 2013. Issue available here. 
"Deep Dive: Criminal Justice & Prison Reform." Panel discussion with Bruce Western, Ta-Nehisi Coates, Jens Ludwig, Shaka Senghor, Cory Booker, Katie Couric, and Makr Holden at the Aspen Ideas Festival, 2015, https://www.aspenideas.org/session/deep-dive-criminal-justice-and-prison-reform
Center for Constitutional Rights. "Solitary Confinement Factsheet: Torture in U.S. Prisons." March 2017, http://bit.ly/2hlAW5r