Faith and Border Ethics: Immigration and Human Dignity in Trump's America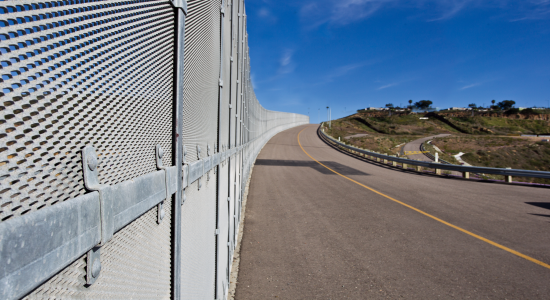 Panel Discussion
Kristin Heyer, Boston College
Daniel Kanstroom, Boston College Law School
Hosffman Ospino, Boston College School of Theology and Ministry
Peter Skerry, Boston College 
Date: September 26, 2018
Abstract
Crossing borders, for any nation, is as necessary as maintaining them. America, commonly touted as a nation of immigrants, was quickly defined by her borders: oceanic and political borders that were crossed in order to found her, and the national borders which rapidly expanded, across peoples and land, in order to define her. People have been crossing America's borders from the birth of America. However, it is also America's heritage to limit who can cross, why they can cross, and when. Immigration policy throughout American history is proof of this, and the agonizing images of children being separated from their parents at U.S.-Mexico border this past summer were a stark, recent, reminder of how quickly immigration policy can become depersonalized and inhumane. As people interested in the study and role of religion in public life, can we define an ethics of borders?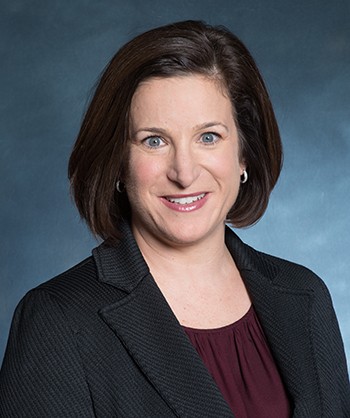 Kristin E. Heyer is a professor of theology at Boston College, where she teaches on Chrsitian ethics, specifically social ethics, migration ethics, and moral agency. Her research interests also include questions of Catholic social thought, and religion and politics. Heyer's books include Kinship Across Borders: A Christian Ethic of Immigration (Georgetown University Press, 2012) and Prophetic and Public: the Social Witness of U.S. Catholicism (Georgetown University Press, 2006), which won the College Theology Society's "Best Book Award." She has also published the co-edited volumes Conscience and Catholicism: Rights, Responsibilities and Institutional Responses (Orbis Press, 2015) and Catholics and Politics: Dynamic Tensions between Faith and Power (Georgetown University Press, 2008). Heyer's articles have appeared in Theological Studies, The Journal of Catholic Social Thought, The Journal of Peace and Justice Studies, Political Theology, Asian Horizons and America. She received her B.A. from Brown University and her Ph.D. in Theological Ethics from Boston College in 2003.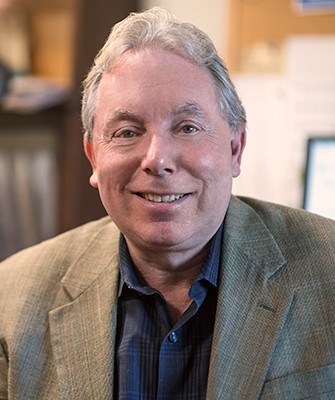 Daniel Kanstroom is a professor of law, Thomas F. Carney Distinguished Scholar, faculty director of the Rappaport Center for Law & Public Policy, director of the International Human Rights Program, and an associate director of the Boston College Center for Human Rights and International Justice. Kanstroom has published widely in the fields of U.S. immigration law, criminal law, and European citizenship and asylum law. His most recent book is Aftermath: Deportation Law and the New American Diaspora, (Oxford University Press, 2012). He is also a co-editor of The New Deportations Delirium (editor, with M. Brinton Lykes) and Constructing "Illegality": Immigrant Experiences, Critiques, and Resistance, (editor, with Cecilia Menjívar) (Cambridge University Press, 2013). His articles and short pieces have appeared in such venues as the Harvard Law Review, Yale Journal of International Law, UCLA Law Review, NYU Journal of International Law and Politics, Georgetown Immigration Law Journal, The New York Times, Journal of Social History, and the French Gazette du Palais. He has been a visiting professor at the University of Paris, the University of Boulogne sur Mer, Northeastern School of Law, American University, King's College, London, and Vermont Law School. Kanstroom earned his A.B. from the State University of New York at Binghamton, his J.D. from Northeastern University, and his LL.M. from Harvard University.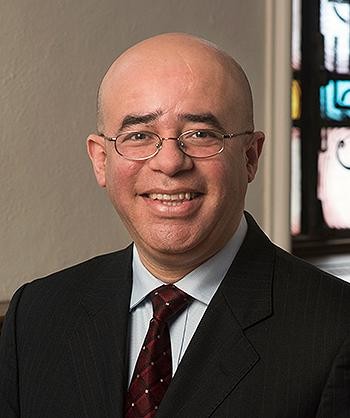 Hosffman Ospino is associate professor of Hispanic ministry and religious education at the Boston College School of Theology and Ministry. Ospino earned his M.A. in theology with a concentration in Church History and a Ph.D. in Theology and Education from Boston College. His research interests focus on the conversation between theology and culture and how that conversation influences Catholic catechesis, theological education, and ministry. In 2014 he was the principal investigator for the National Study of Catholic Parishes in the United States and in 2016 was co-principal investigator for the National Survey of Catholic Schools Serving Hispanic Families, the first ever study of its kind. Recent publications include Hispanic Ministry in the Twenty-First Century: Urgent Matters (Convivium Press, 2016), and Hispanic Ministry in Catholic Parishes: A Summary Report of Findings from the National Study of Catholic Parishes with Hispanic Ministry (Our Sunday Visitor Press, 2016).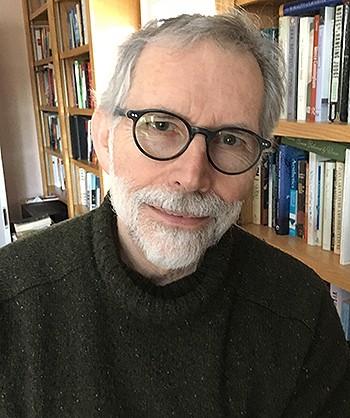 Peter Skerry is a professor of political science at Boston College and a Nonresident Senior Fellow at the Brookings Institution, with a research focus on social policy, racial and ethnic politics, and immigration. His writings on politics, racial and ethnic issues, immigration and social policy have appeared in a variety of scholarly and general interest publications, including Society, Publius, The Journal of Policy History, The New Republic, Slate, The Public Interest, The Wilson Quarterly, National Review, The New York Times, The Los Angeles Times, The Wall Street Journal, and The Washington Post. His book, Mexican Americans: The Ambivalent Minority (Harvard University Press, 1993), was awarded the 1993 Los Angeles Times Book Prize. His most recent book is Counting on the Census? Race, Group Identity, and the Evasion of Politics, (Brookings Institution Press, 2000). His current project is a study of the social, cultural, and political integration of Muslims and Arabs in the United States. Skerry has been a Fellow at the Woodrow Wilson International Center for Scholars in Washington, DC, and served as director of Washington Programs for the University of California at Los Angeles' Center for American Politics and Public Policy, where he also taught political science. He received a B.A. from Tufts Universty and a M.A. and Ph.D. from Harvard University.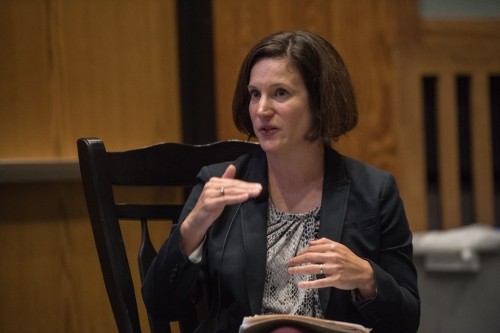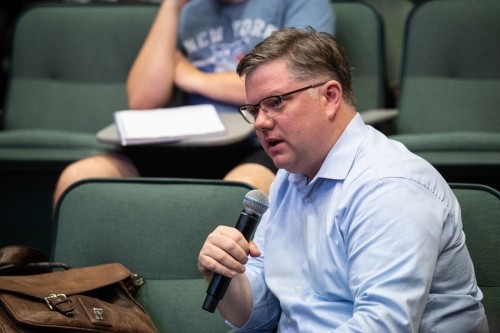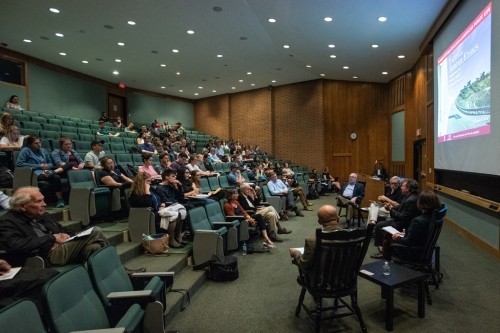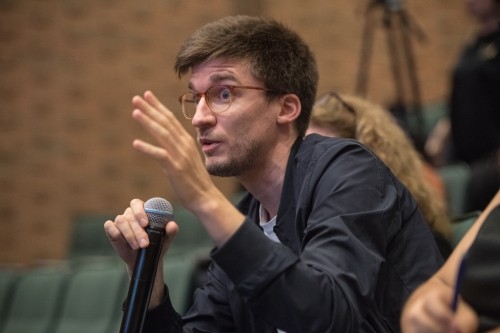 Event Recap
Are borders necessary for modern nation-states? If so, what is the role of a border and what are its ethical implications? On Wednesday, September 26, 2018, the Boisi Center held a panel discussion of these questions with Kristin Heyer (Boston College), Daniel Kanstroom (Boston College Law School), Hosffman Ospino (Boston College School of Theology and Ministry), and Peter Skerry (Boston College).
Opening the discussion, Kanstroom spoke of the constructed nature of borders that often incites racism and racial discrimination, and ought to push a consideration of open borders. Heyer and Ospino agreed that borders ought to be open, but for different reasons. Heyer argued that open borders are needed on some level for the exchange of international capital. Ospino argued that nation-state borders ought to be understood as inherently open rather than unchanging; shifts in the natural land over time remind us of the politically constructed nature of modern borders. This constructed nature also makes them necessary, however, as Skerry reminded us that it is through borders that a political community is often defined and understood.
The conversation shifted to discuss the role of Trump and the rhetoric surrounding the U.S. border today. Skerry and Kanstroom both agreed that the contemporary rhetoric employed by the Trump Administration is a culmination of the past forty years of fears and anxieties of the American public; especially after 9/11. These anxieties include national security, protection of the rule of law, and border security. Heyer added that during times of economic downturns these anxieties are exacerbated and can take the form of xenophobia and racism.
Our discussion of borders turned to who is kept out and who is let in. Is it ethical to deny entrance at the border? If so, to whom? In Western nation-states, we often happily welcome immigrants who look like us, who bring wealth and social capital. Ospino argued that denying immigrants entrance based on their race and socioeconomic status is not morally permissible; we have an obligation to attend to the poor. Heyer reminded us that legal distinctions are necessary to help clarify the discussion, distinctions like that between migrants and refugees. The media's focus on urgent symptoms often shadow the root causes of these issues and the complexities of these distinctions. Skerry furthered that when the public overlooks the fears and anxieties spoken of earlier, elite corporations are able to prey on those anxieties to serve their own hiring interests. Corporations have an interest in hiring cheap, undocumented immigrant labor; the fear that immigrants are taking American jobs misses the root cause and further perpetuates it. The media and political analysts' quieted voices on these class interests leave the question at the border to only arise as the symptoms arise. Without treating the root cause and attending to the need for complex distinctions among kinds of immigrants, ineffective border legislation abounds.
The Q&A portion of the panel focused on the role of Christian ethics regarding the recent family separation at the U.S. border. Heyer reminded us that Christian ethics compel a strong interest in and protection of the family as essential to the good of the society. The separations at the border will have consequences not only for the individuals involved who may suffer psychological trauma, but also for society as a whole.
Read More
Books       
Heyer, Kristin E. Kinship across Borders: A Christian Ethic of Immigration. Washington, DC: Georgetown University Press, 2012.
Hoffsman, Ospino. Hispanic Ministry in the Twenty-First Century: Urgent Matters. Miami: Convivium Press, 2016.
Kanstroom, Daniel. Aftermath: Deportation Law and the New American Diaspora. Oxford: Oxford University Press, 2012.
Leal, David L., and José E. Limón, eds. Immigration and the Border: Politics and Policy in the New Latino Century. Notre Dame: University of Notre Dame Press, 2013.
Wong, Tom K. Rights, Deportation, and Detention in the Age of Immigration Control. Palo Alto: Stanford University Press, 2015.
Articles      
Bier, David. "Why the Wall Won't Work." Cato Institute, May 2017, https://bit.ly/2Brcqrt
Chacón, Jennifer M. "A Diversion of Attention? Immigration Courts and the Adjudication of Fourth and Fifth Amendment Rights." Duke Law Journal (2010): 1563-1633.
Maldonado, M. et al. "Latino Incorporation and Racialized Border Politics in the Heartland: Interior Enforcement and Policeability in an English-Only State." American Behavioral Scientist 58, no. 14 (2014): 1927-945.
Matheis, Christian. "US American Border Crossings: Immigrants, Poverty and Suzanne Pharr's' Myth of Scarcity." Philosophy in the Contemporary World 18, no. 2 (2011): 47-59.
Reihan, Salam. "Borders, but Why?" National Review, September 26, 2016, https://bit.ly/2NLnDdt
Other Resources       
"The Battle over the Border: Public Opinion on Immigration and Cultural Change at the Forefront of the Election." A roundtable discussion at the Brookings Institution. June 23, 2016, https://brook.gs/2PBxMKd  
"Immigration by the Numbers." An interactive graphic by the Brookings Institution. August 15, 2017, https://brook.gs/2MKjutH
Read More
In his newest documentary entitled, "Border Politics," barrister Julian Burnside travels the globe to examine the state of human rights protections in the twenty-first century. Grounded in case studies of antiterrorism legislation in Australia and other western countries, he discovers that political leaders are leveraging fears around border policy to augment political power and challenge postwar democratic principles.