Religious Diversity and the Common Good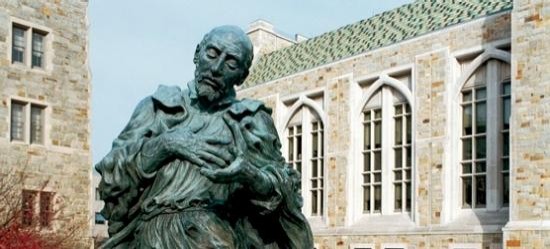 A conference to honor Boston College's sesquicentennial
Date: November 13, 2013
Recap
On November 13 the Boisi Center organized the university's final academic event of its sesquicentennial celebration, on the theme of Religious Diversity and the Common Good. The daytime portion of the conference, open to the public and well-attended by an audience that filled the Heights Room throughout the day, featured thirteen distinguished scholars from the fields of history, sociology, law, government, theology and religious studies. They were divided into two panels, entitled "Historical Trajectories 1863-2013" and "Contemporary Issues and Approaches," followed by a keynote address by journalist and professor E.J. Dionne. A private dinner for religious, civic and academic leaders closed with a panel discussion on "Working for the Common Good in Boston" that featured five leaders of influential local organizations. A summary of each session follows here; speaker biographies and complete transcripts, along with photographs and audio and video recordings of the entire event, are available at bc.edu/boisi-rdcg.
Boisi Center associate director Erik Owens opened the conference with introductory remarks on the fundamental tension between unity and diversity, and the problem of the common good it reveals. "Is there such a thing as the common good?" he asked. "In what might it consist, when we disagree on so many things about what is true and good, and what it takes for individuals and communities to flourish?" Though religions and politics have provided answers to those questions for thousands of years, the focus that day was to assess how we have done and what we have learned in the past 150 years— the Boston College era—and where we might be headed.
The opening session, "Historical Trajectories 1863-2013," outlined the rise of religious diversity in the United States, with panelists describing the ways in which Jewish communities, Catholic immigrants, and black churches all expanded the boundaries of shared identity in an initially homogeneous nation. Jonathan Sarna described this process as a nonlinear shift away from a missionary mindset, which seeks to convert the other, toward a positive assessment of pluralism, while Omar McRoberts highlighted the persistence of diversity within religious communities as well. Marie Griffith challenged the prevailing assumption that diversity is inherently good, and other panelists agreed that too much diversity might dilute public voices for the common good. Jim O'Toole, however, underscored the contributions diverse religious communities have made through their faith-based hospitals, schools, and social service organizations. On the question of the common good itself, the panelists collectively promoted the importance of enabling political participation by diverse groups, and condemned the abuse of the concept to impose conformity against diversity. A vigorous question and answer period with the audience addressed the rise of the "nones," secularization, the 1893 World's Parliament of Religions, and the future of Islam in the United States.
The "Contemporary Issues and Approaches" panel primarily explored the processes by which communities in the United States encounter and explore religious diversity. Panelists noted that cultural efforts to welcome religious groups can both challenge rigid boundaries between faith communities and minimize theological differences within religions. Laurie Patton introduced the idea of "pragmatic pluralism," most prevalent in situations where one religious tradition cannot meet its needs alone and requires the assistance of another. Nancy Ammerman affirmed the value of similar small-scale interactions between people of different faiths, stressing that relationships formed in pursuit of one or more mutually held goods is essential to bridging diversity, while cautioning that this process cannot operate within an "enclave mentality." As a concrete example, Reza Aslan touted the success of Interfaith Youth Core's commitment to shared community action, suggesting that the experience of cooperation would be more fruitful than dialogue alone, and he referenced the ways in which public challenges to one religion's freedoms—like the legislative attempts to ban Sharia law—often garner the support of other religious groups. Randall Kennedy added a helpful voice of realism to the conversation, questioning excessively optimistic notions of the common good that ignore its sometimes ideological uses by majorities to oppress minorities and insisting on the need for some boundaries to diversity in the name of the common good. Audience questions dealt with intentionality in interreligious dialogue and how schools could provide non-academic avenues for bridging religious diversity.
Echoing themes from the second panel, E. J. Dionne argued in his keynote that collective action for the common good is the best way to connect across religious differences. If religious adherents should be able to contribute to public life in a diverse society, he said, the fact of pluralism imposes dual obligations upon them: to tolerate the rights of others to express their beliefs in public, and to explain one's own convictions in an accessible, rather than parochial, fashion. Dionne cited the success of "civil rights Christianity," which brought faith commitments to the public square, as proof that such engagement need neither obliterate distinctiveness nor devolve into relativism. He expressed a fear, however, that exclusively political engagement might undermine the spiritual significance around which religious communities are originally founded, and serve to reinforce political differences, making them even more intractable. Nevertheless, he closed with a note of hope, asserting that Pope Francis's vision for the Church is encouraging Roman Catholics to make a more holistic contribution to political life.
The dinner panelists all offered insights into the challenges their organizations face when encountering Boston's diversity. John McDonough cited the increasing diversity of Boston public school students and spoke of the need to tailor strategies to eliminate the achievement gap among them. Amy Ryan described Boston Public Library's unchanging mission in an evolving city, citing its long-standing English language classes taught to ever-changing constituencies. Mohammad Ghiath Reda acknowledged the ethnic diversity of Boston's Muslim population but underlined the community's collective desire for policies promoting the common good rather than its own isolated interests. Bryan Hehir discussed the secularization of the city's Catholic population and suggested that academic institutions offered a unique environment for renewed interactions across religious differences. Jonathan Walton insisted that institutions privileged to work with the next generation of leaders must empower them to use their diverse backgrounds to serve some higher cause in new and distinct ways, rather than pigeonholing them into antiquated models of leadership. The panel complete, academics and practitioners returned to their tables to plan their next steps in the work for the common good in Boston and beyond.
The Wall Street Journal reports that religious-discrimination claims against employers are on the rise, attributing the reason to immigration and a more open discussion of religion, among other things. On November 13, the Boisi Center hosted Religious Diversity and the Common Good, a day-long conference that examined the benefits and tensions that arise in an increasingly diverse polity.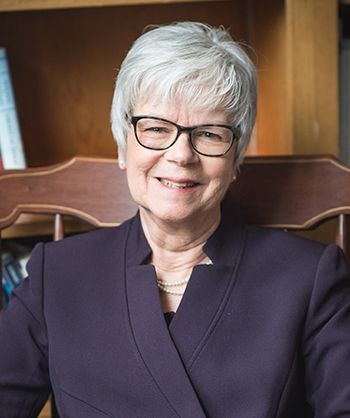 Nancy Ammerman is professor of sociology of religion at Boston University's School of Theology and in the Department of Sociology in the College of Arts and Sciences. Her most recent book, Sacred Stories, Spiritual Tribes: Finding Religion in Everyday Life (2013), builds on innovative methods of narrative analysis to explore the many ways religion and spirituality are part of the everyday world of work, home, health, and public life. Her previous work focused on American religious organizations, especially congregations and denominations. Her 2005 book, Pillars of Faith: American Congregations and their Partners, describes the common organizational patterns that shape the work of America's diverse communities of faith. It was honored with the Distinguished Book award by the Religion Section of the American Sociological Association. That work followed her groundbreaking study of local religious change, Congregation and Community. Ammerman has also written extensively on conservative religious movements, including Bible Believers: Fundamentalists in the Modern World (1987) and Baptist Battles: Social Change and Religious Conflict in the Southern Baptist Convention (1990).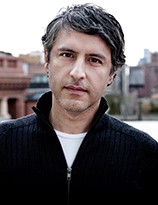 Reza Aslan is an internationally acclaimed writer and scholar of religions. He is the founder of ASLANmedia.com, a portal for news and entertainment about the Greater Middle East and the world, and cofounder and chief creative officer of BoomGen Studios, a transmedia film company focused on storytelling from and about West/Central/South Asia. Aslan is the author most recently of Zealot: The Life and Times of Jesus of Nazareth. He is also the author of No god but God, which was named by Blackwell Publishers as one of the 100 most important books of the last decade, and How to Win a Cosmic War (published in paperback as Beyond Fundamentalism), as well as editor of two anthologies: Tablet & Pen: Literary Landscapes from the Modern Middle East and Muslims and Jews in America.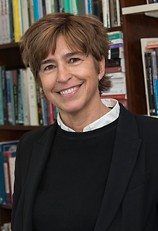 Catherine Cornille is professor of comparative theology and the Newton College Alumnae Chair of Western Culture at Boston College. She received a Ph.D. from the Catholic University of Leuven, where she also taught from 1990 to 2000. She has been teaching at Boston College since 2001 and is currently chair of the Department of Theology. Her teaching and research focus on theoretical questions in theology of religions, comparative theology and interreligious dialogue. She has authored or edited 14 books in the area of interreligious dialogue, most recently The Im-Possibility of Interreligious Dialogue (2008), Interreligious Hermeneutics (2010), Interreligious Dialogue and Cultural Change (2012), The Wiley-Blackwell Companion to Inter-Religious Dialogue (2013), and Women and Interreligious Dialogue (2013). She is founding editor-in-chief of the book series "Christian Commentaries on non-Christian Sacred Texts."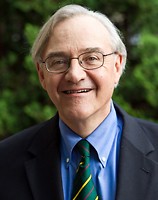 E. J. Dionne, Jr. is a syndicated columnist with the Washington Post, a senior fellow at the Brookings Institution, and a professor at Georgetown University. His latest book is Our Divided Political Heart: The Battle for the American Idea in an Age of Discontent, published in 2012. He is also the author of Why Americans Hate Politics—winner of the Los Angeles Times book prize and a National Book Award nominee—They Only Look Dead: Why Progressives Will Dominate the Next Political Era, Stand Up Fight Back: Republican Toughs, Democratic Wimps and the Politics of Revenge, and Souled Out: Reclaiming Faith and Politics After the Religious Right. A nationally known and respected commentator on politics, Dionne appears weekly on National Public Radio and regularly on MSNBC and NBC's Meet the Press. Dionne graduated from Harvard University and received a doctorate from Oxford University.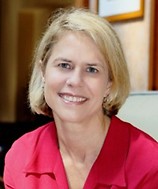 Marie Griffith, the John C. Danforth Distinguished Professor in the Humanities at Washington University in St. Louis, is currently the director of the John C. Danforth Center on Religion and Politics. Griffith earned an undergraduate degree at the University of Virginia in political and social thought in 1989. She earned both an M.A. and Ph.D. in the study of religion from Harvard University. She was awarded consecutive fellowships at Princeton University and Northwestern University. In 1999, she joined the faculty at Princeton, where she filled several roles. From 1999 to 2003, she was associate director of Princeton's Center for the Study of Religion. In 2003, she became associate professor of religion and was promoted to professor in 2005. She was later named the director for the Program in the Study of Women and Gender. She returned to Harvard University in 2009 as the John A. Bartlett Professor in the Divinity School, also serving on the faculty committee for the History of American Civilization program. Her first major publication was God's Daughters: Evangelical Women and the Power of Submission (1997), which examines the practices and perceptions of contemporary evangelical women. Her 2004 book, Born Again Bodies: Flesh and Spirit in American Christianity, explores the history of Christian-influenced attitudes and practices related to embodiment in modern America, culminating in the evangelical diet and fitness movement. Her next book will be an analysis of sexuality debates in twentieth-century American Christianity titled Christians, Sex and Politics: An American History.
Randall Kennedy is Michael R. Klein Professor at Harvard Law School, where he teaches courses on contracts, criminal law, and the regulation of race relations. He was born in Columbia, South Carolina. For his education he attended St. Albans School, Princeton University, Oxford University, and Yale Law School. He served as a law clerk for Judge J. Skelly Wright of the United States Court of Appeals and for Justice Thurgood Marshall of the United States Supreme Court. He is a member of the bar of the District of Columbia and the Supreme Court of the United States. Awarded the 1998 Robert F. Kennedy Book Award for Race, Crime, and the Law, Kennedy writes for a wide range of scholarly and general interest publications. His most recent books are The Persistence of the Color Line: Racial Politics and the Obama Presidency (2011); Sellout: The Politics of Racial Betrayal (2008); Interracial Intimacies: Sex, Marriage, Identity, and Adoption (2003); and Nigger: The Strange Career of a Troublesome Word (2002). A member of the American Law Institute, the American Academy of Arts and Sciences, and the American Philosophical Association, Kennedy is also a charter trustee of Princeton University.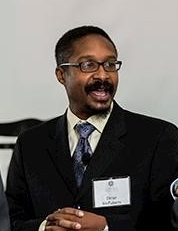 Omar M. McRoberts' scholarly and teaching interests include the sociology of religion, urban sociology, urban poverty, race, and collective action. His first book, Streets of Glory: Church and Community in a Black Urban Neighborhood is based on an ethnographic study of religious life in Four Corners: a poor, predominantly black neighborhood in Boston containing 29 congregations. It explains the high concentration, wide variety, and ambiguous social impact of religious activity in the neighborhood. It won the 2005 Distinguished Book Award from the Society for the Scientific Study of Religion. McRoberts currently is conducting a study of black religious responses to, and influences on, social welfare policy since the New Deal, culminating with George W. Bush's Office of Faith Based and Community Initiatives. He is also initiating an ethnographic project on cultures of death and dying among black congregations in low-income urban contexts.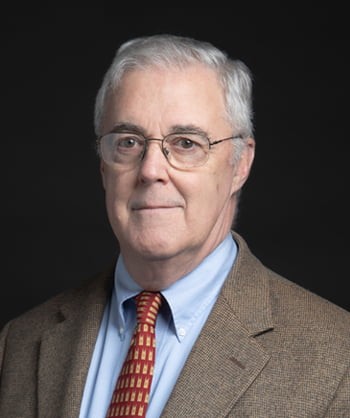 James M. O'Toole holds the Clough Millennium Chair in History at Boston College. His early career was in libraries and archives, including the Massachusetts State Archives. In 1978, he was appointed the first professional archivist for the Archdiocese of Boston, and he published the Guide to the Archives of the Archdiocese of Boston. For fifteen years, he directed the M.A. program in history and archives at the University of Massachusetts at Boston. He joined the faculty at Boston College in 1998 and has served as chair of the history department and as director of the University's strategic planning initiative. He has written extensively on American Catholic history, including Militant and Triumphant: William Henry O'Connell and the Catholic Church in Boston; Passing for White: Race, Religion, and the Healy Family; and Habits of Devotion: Catholic Religious Practice in Twentieth Century America. His most recent book is The Faithful: A History of Catholics in America. He is currently at work on a new history of Boston College.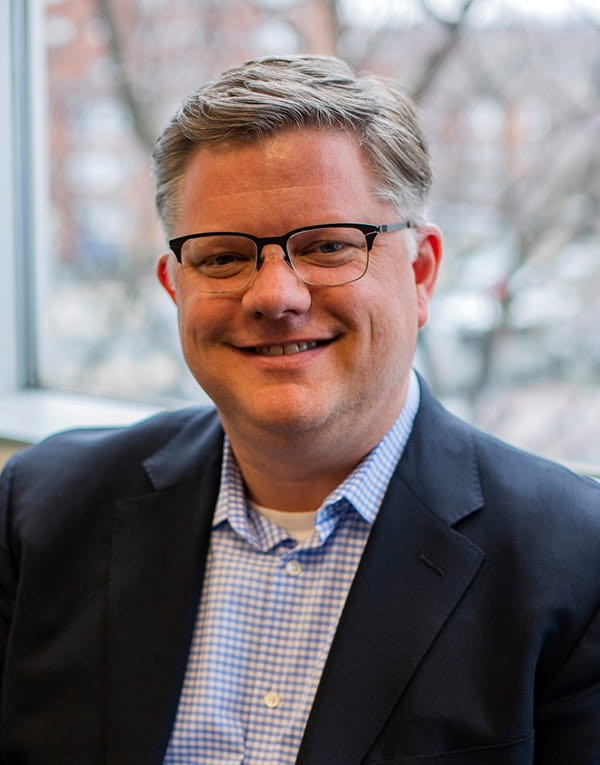 Erik Owens is associate director of the Boisi Center for Religion and American Public Life and adjunct assistant professor of theology and international studies at Boston College. His research explores a variety of intersections between religion and public life, with particular attention to the challenge of fostering the common good of a religiously diverse society. He is the author of a number of scholarly articles on civic education, religious freedom and ethics in international affairs, and he is co-editor and contributor to three books: Gambling: Mapping the American Moral Landscape; Religion and the Death Penalty: A Call for Reckoning; and The Sacred and the Sovereign: Religion and International Politics, the last of which was called a "must read" by Foreign Affairs in 2009. He is co-chair of the American Academy of Religion's Religion and Politics section and a member of the AAR's Committee on the Public Understanding of Religion. He holds a Ph.D. in religious ethics from the University of Chicago, an M.T.S. from Harvard Divinity School, and a B.A. from Duke University.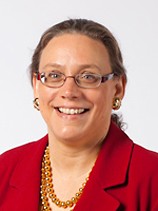 Laurie Patton is the dean of Duke University's Trinity College of Arts & Sciences. Patton came to Duke in 2011 from Emory, where she was the Charles Howard Candler Professor of Religions and inaugural director of Emory's Center for Faculty Development and Excellence in the Office of the Provost. While at Emory, Patton served as chair of the religion department from 2000 to 2007, founded and co-convened the Religions and the Human Spirit Strategic Plan, and received the Emory Williams Award—Emory's most prestigious honor for teaching—in 2005. In her first year at Duke, Patton developed Duke's first university-wide course, sponsored the creation of the first and only global advising program in the country, and launched an initiative in public scholarship. She has also established a grant fund to encourage collaboration and course development by faculty and is forming several new committees to help address key opportunities and issues in student advising, online learning, diversity issues, and Duke's educational programs in China and other parts of Asia, among others. A graduate of Harvard (B.A.) and the University of Chicago (Ph.D.), Patton is an accomplished scholar and the author or editor of eight books on South Asian history, culture, and religion. In addition, she has translated the classical Sanskrit text, the Bhagavad Gita, and has published two books of poetry. She has lectured widely on interfaith issues and religion and public life and consulted with White House offices on faith-based initiatives as well as on civic engagement. In her capacity as a scholar of culture and society, she has also worked as a consultant on branding and identity for several national and international corporations.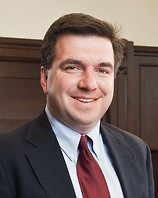 David Quigley is currently dean of the College and Graduate School of Arts and Sciences at Boston College. Since joining the Boston College history department in 1998, he has taught undergraduate and graduate courses in 19th-century United States history with particular focus on the era of the Civil War and Reconstruction and the development of urban America. A native of Brooklyn, New York, and a graduate of Amherst College and New York University, Quigley has taught in the New York City public schools and remains actively involved in various K–12 history initiatives. He currently chairs the College Board's United States History Committee. Quigley is the author of several books, including Second Founding: New York City; Reconstruction; and The Making of American Democracy. Among his current scholarly projects is a new volume, Last, Best Hope: International Lives of the American Civil War.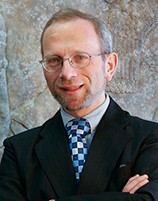 Jonathan Sarna is the Joseph H. and Belle R. Braun Professor of American Jewish History and chair of the Hornstein Jewish Professional Leadership Program at Brandeis University, as well as chief historian of the new National Museum of American Jewish History in Philadelphia. Dubbed by the Forward newspaper in 2004 as one of America's fifty most influential American Jews, he was chief historian for the 350th commemoration of the American Jewish community, and is recognized as a leading commentator on American Jewish history, religion, and life. In 2009, he was elected to the American Academy of Arts and Sciences. Born in Philadelphia and raised in New York and Boston, Sarna attended Brandeis University, the Boston Hebrew College, Merkaz HaRav Kook in Jerusalem, and Yale University, where he obtained a doctorate in 1979. From 1979 to 1990, Sarna taught at Hebrew Union College–Jewish Institute of Religion in Cincinnati, where he rose to become professor of American Jewish history and director of the Center for the Study of the American Jewish Experience. He has also taught at Yale University, the University of Cincinnati, and at the Hebrew University in Jerusalem. Sarna came back to Brandeis in 1990 to teach American Jewish history in its Department of Near Eastern and Judaic Studies. He served two terms as chair of that department and one term as director of Brandeis' Hornstein Jewish Professional Leadership Program. He now chairs the Academic Advisory and Editorial Board of the Jacob Rader Marcus Center of the American Jewish Archives in Cincinnati. Sarna has written, edited, or coedited more than 30 books, including the new When General Grant Expelled the Jews. He is best known for the acclaimed American Judaism: A History. Winner of the Jewish Book Council's "Jewish Book of the Year Award" in 2004, the book was praised as being "the single best description of American Judaism during its 350 years on American soil."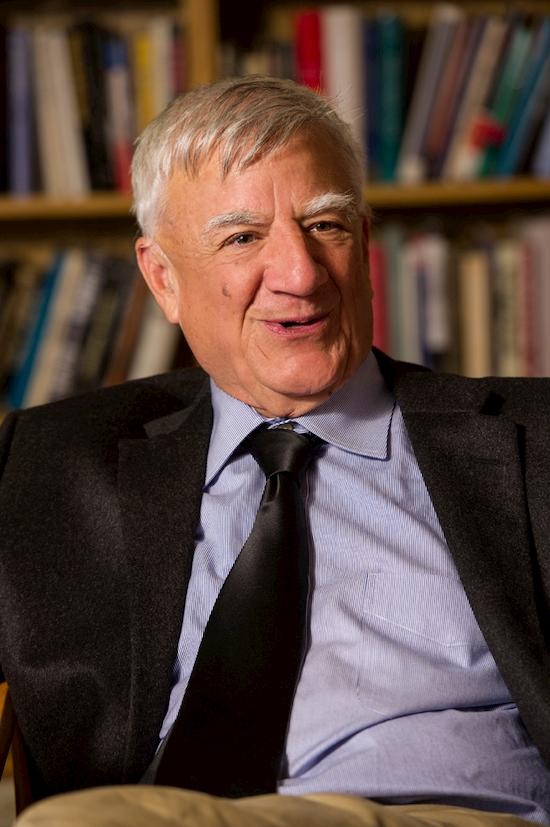 Alan Wolfe is the founding director of the Boisi Center for Religion and American Public Life and Professor of Political Science at Boston College. He is the author and editor of more than twenty books, including, most recently, Political Evil: What It Is and How to Combat It (2011), and The Future of Liberalism (2009), The Transformation of American Religion: How We actually Practice our Faith (2003), Moral Freedom (2001) and One Nation After All (1999). He is a frequent contributor to the New York Times, Washington Post, and The Atlantic, and has delivered lectures across the United States and Europe. He holds a Ph.D. in political science from the University of Pennsylvania. He is currently at work on his latest book, At Home in Exile: Why Diaspora Is Good for the Jews.
Abstract
How can people of different faiths share the same values? From the days of the founding to the present, that question has preoccupied American thinkers of every religious and non-religious persuasion. The answer may lie not in abstract theory but in the lived experience of people in their communities. Join us for Boston College's closing Sesquicentennial Symposium, as we welcome leaders from a variety of academic, civic, and religious communities throughout the country to reflect on the nature and pursuit of the common good in a pluralistic society.
Panel 1: Historical Trajectories, 1863-2013