Webinars and Programs
The Boston College Alumni Association is pleased to offer programs of interest for alumni and friends of the University. Join us on campus—or online—for programs, lectures, and workshops that will stimulate your senses and remind you how much you love learning new things. When possible, we will make videos and Powerpoint presentations from past programs available on our website. For questions, please e-mail alumnied@bc.edu or call 617-552-4700.
Stay tuned for more information!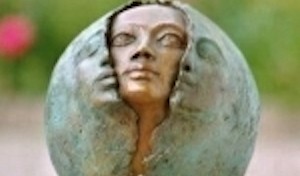 Be Courageously Authentic with Fr. James Burns
2/15/16
Learn ways to incorporate virtues in your life and to live consistently in harmony with yourself and with God. You will leave refreshed and emboldened to live your life more truly and fully, with coping strategies, a stronger sense of self, more confidence, and a higher likelihood of following through on goals. Download presentation
Building and Maximizing Your Personal Brand
11/6/14
Presented by Kim Meninger, '97, MBA '08. Download presentation
Interviewing for Success
10/21/14
Do you know what an interview really is?  Do you know how many different kinds of interviews there are?  This webinar is designed to get you ready to sell yourself to potential buyers in your job market.  We want you to be ready to maximize your value for your next opportunity.  Understanding how to prepare, what to expect, and gathering as well as giving information will make you a better candidate.  Join us to learn how to be the best candidate in the pool! Presented by Donna Sullivan '85. Download presentation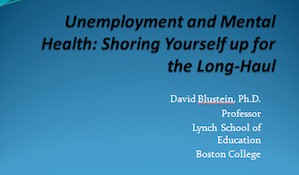 Unemployment and Mental Health: Shoring Yourself up for the Long-Haul
11/6/14
Dealing with unemployment creates many challenges for people. In this slide presentation Professor David Blustein reviews the meaning of work, strategies for helping people to cope with their stress and finding support in their communities. State-of-art job search strategies are also reviewed. Presented by David Blustein, Ph.D. Download presentation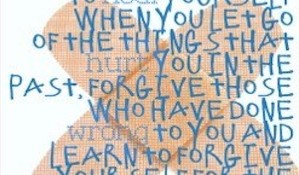 Finding God in Life's Difficulties with Fr. Joseph O'Keefe, S.J.
3/15/14
Are You Financially Fit? First Time Home-Buying Skills
10/17/13
Presented By: Liz Barletta '07 of Ligris & Associates, Bryan Brown of Guaranteed Rate, Brett Saide of Ameriprise Financial, and Thomas Matthews of Gibson Sotheby's. Download presentation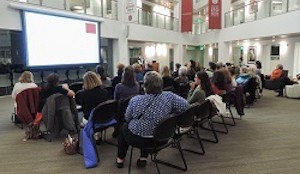 Dean's Series with Dean Maureen Kenny, Lynch School of Education
10/9/13
The newly-appointed Dean of the Lynch School of Education, Maureen Kenny, gave a dynamic presentation focused on helping our children, our grandchildren, and all youth thrive by helping them develop a sense of purpose in their lives.  By looking at the whole person and the interconnectedness of academic, social, and emotional development, parents–and professionals who work with our youth–learned about strategies for taking a strength-based approach in helping our young people achieve a greater sense of self-worth and purpose in their lives in the ever-changing world of today. Download presentation