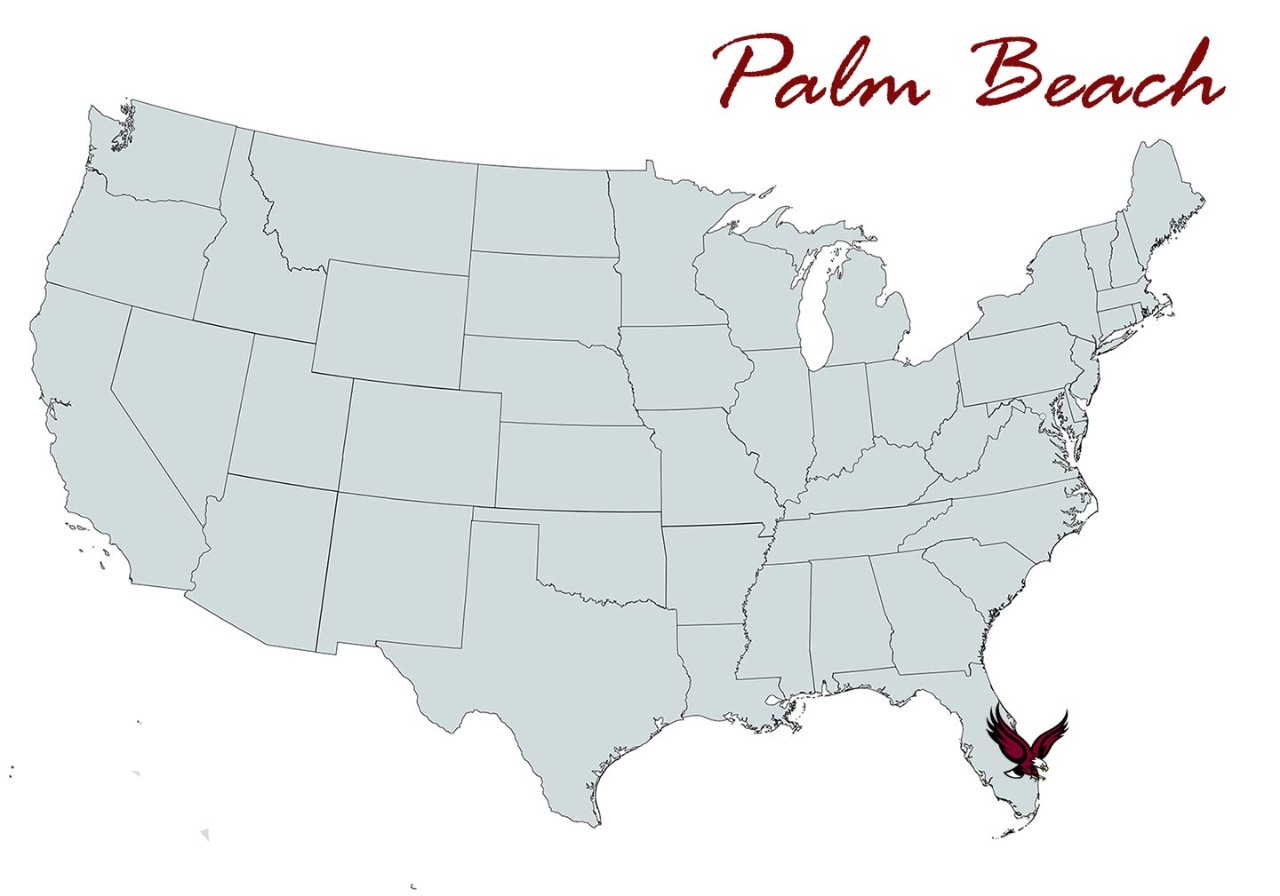 The Palm Beach Chapter consists of over 2,000 alumni, parents, and friends, and spans the East Coast of Florida from Vero Beach to Boca Raton. The chapter gathers for numerous events throughout the year, with Global Days of Service serving as our most treasured event.
Whether gleaning for vegetables, or building a house for Habitat for Humanity, we have bonded as a group no matter the difference in age, while also continuing the spirit of men and women for others, which drew us to BC in the first place!
We look forward to hearing from you and connecting!
Meet Your Chapter Leaders
---
Beth Hirsh Lettengarver '87
Lives in: Hobe Sound, Florida
Major: English
Occupation: Admission Director, Independent School Education
Favorite BC Memory: My favorite BC memory is volunteering in the admission office as an undergrad; touring prospective families, interviewing students, and being a part of such a lively atmosphere. Back then we would conduct student interviews and then script write ups about the applicants to be added to their files for the admission committee to review. The office was flooded with applications in those years, as everyone wanted to be a part of the school that Flutie built! Who would have known that years later I would circle back to my roots in admissions and make a career out of it.
Why did you get involved in your local chapter?: Since we are far away from Boston and can't readily or frequently go back to make connections on campus, I thought it was important to make connections here with people who have shared history and shared interests, mainly a shared love for our years on the Heights.
What are your local favorites in your city?: I love watching BC football at Paddy Mac's in Palm Beach Gardens, running along the beach in Jupiter or Hobe Sound, biking along Lake Trail on Palm Beach Island, visiting the turtles at Loggerhead Marine Life Center, eating dinner at Food Shack or U-Tiki or breakfast at Harry and the Natives, grabbing a drink at the Square Grouper, boating along the Intracoastal waterway—so much to do in the Sunshine State!
Fun Fact: After graduating from BC, I spent seven years touring the world with Disney on Ice as a professional ice skater!


ENGAGE WITH US ON EAGLE EXCHANGE!
STAY CONNECTED AND BUILD YOUR NETWORK

Eagle Exchange is an online platform that facilitates career-related conversations between current Boston College students and alumni, and is a place where the BC network comes alive through professional conversations, connections, and mentorship. Search by location to connect with local Eagles!