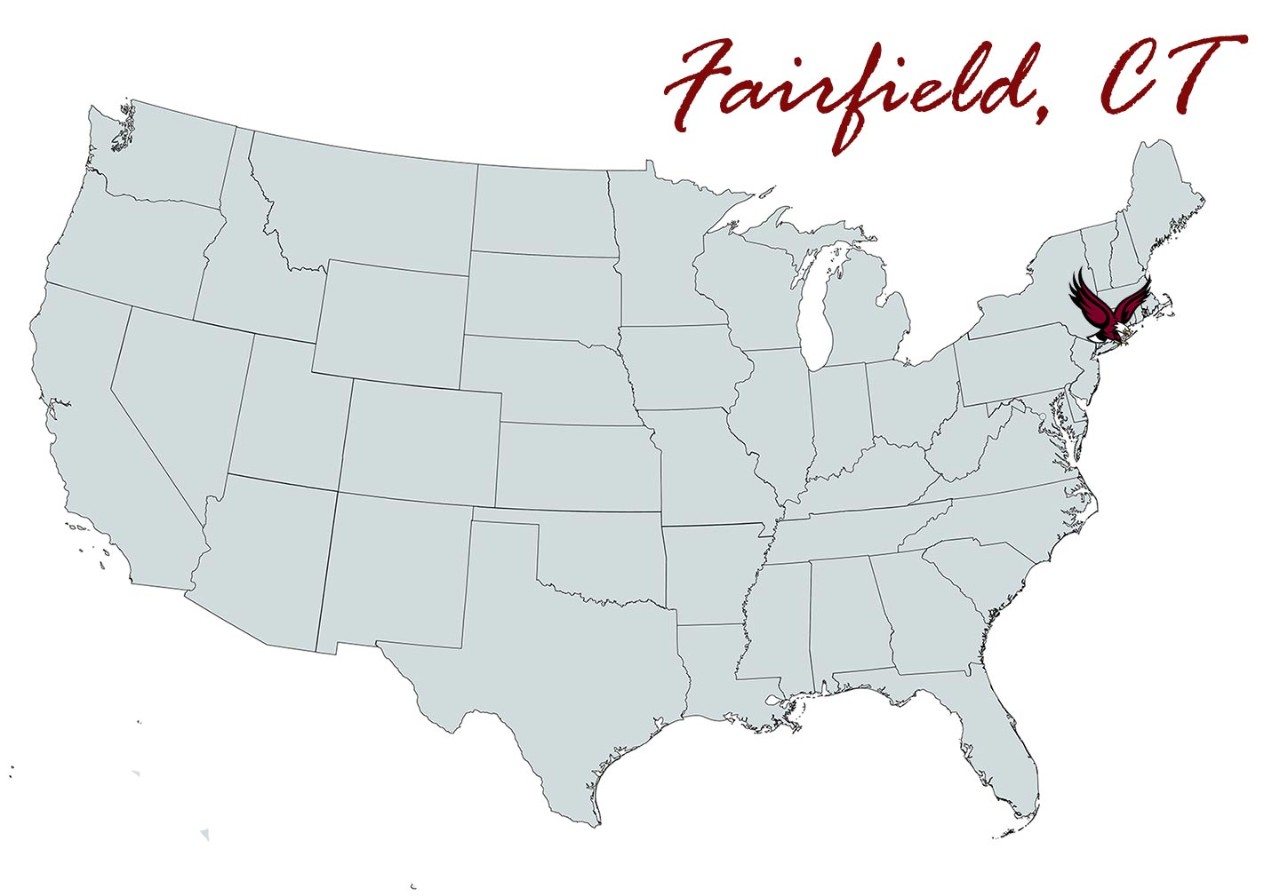 The Fairfield Chapter consists of over 6,000 alumni, parents, and friends. The chapter gathers around Global Days of Service events, networking, and game watches.
Meet Your Chapter Leaders
---
Martin Maffei '08
Lives in: Stamford, Connecticut
Major: Finance
Occupation: Financial Advisor - Wealth Management
Favorite BC Memory: RV road trip to Notre Dame for BC/ND Football game senior year.
Why did you get involved in your local chapter?: I have so many fond memories of my time at BC and this is a great way to continue that. It allows us to stay in contact and meet fellow alumni in the same area through various service, sports and networking events. BC alumni are known for the pride they have in their alma mater and being around the local alumni is a nice reminder of how that can continue long after we have left the Heights.
Fun Fact: My first language is Spanish.
Lisa Bridgman '13
Lives in: New Canaan, Connecticut
Major: Economics with Accounting Concentration
Occupation: Senior Technical Controllership Manager for GE
Favorite BC Memory: Apart from football and hockey games, my favorite memories at BC are singing in the BC University Chorale at the annual Christmas concerts and Pops on the Heights concerts (especially the year Harry Connick Jr. was the guest artist). I still love going back up to campus for these performances and am so glad I had the opportunity to be a part of this group.
Why did you get involved in your local chapter?: I was a Tour Guide at BC and loved being able to share my school spirit and experiences with prospective students and their families each week. After graduation, it was important for me to stay connected and continue to be a part of the BC community in my area.
What are your local favorites in your city?: Zumbach's Coffee in New Canaan is a 'must have' to start the day. The annual Wine + Food Festival in Greenwich is one of my favorite local events in the fall, featuring food tastings and demonstrations from celebrity chefs and local restaurateurs and live musical performances. I highly recommend!
Fun Fact: I've sailed across the Atlantic on the Queen Mary 2 to visit my extended family in England over 10 times!
ENGAGE WITH US ON EAGLE EXCHANGE!
STAY CONNECTED AND BUILD YOUR NETWORK

Eagle Exchange is an online platform that facilitates career-related conversations between current Boston College students and alumni, and is a place where the BC network comes alive through professional conversations, connections, and mentorship. Search by location to connect with local Eagles!