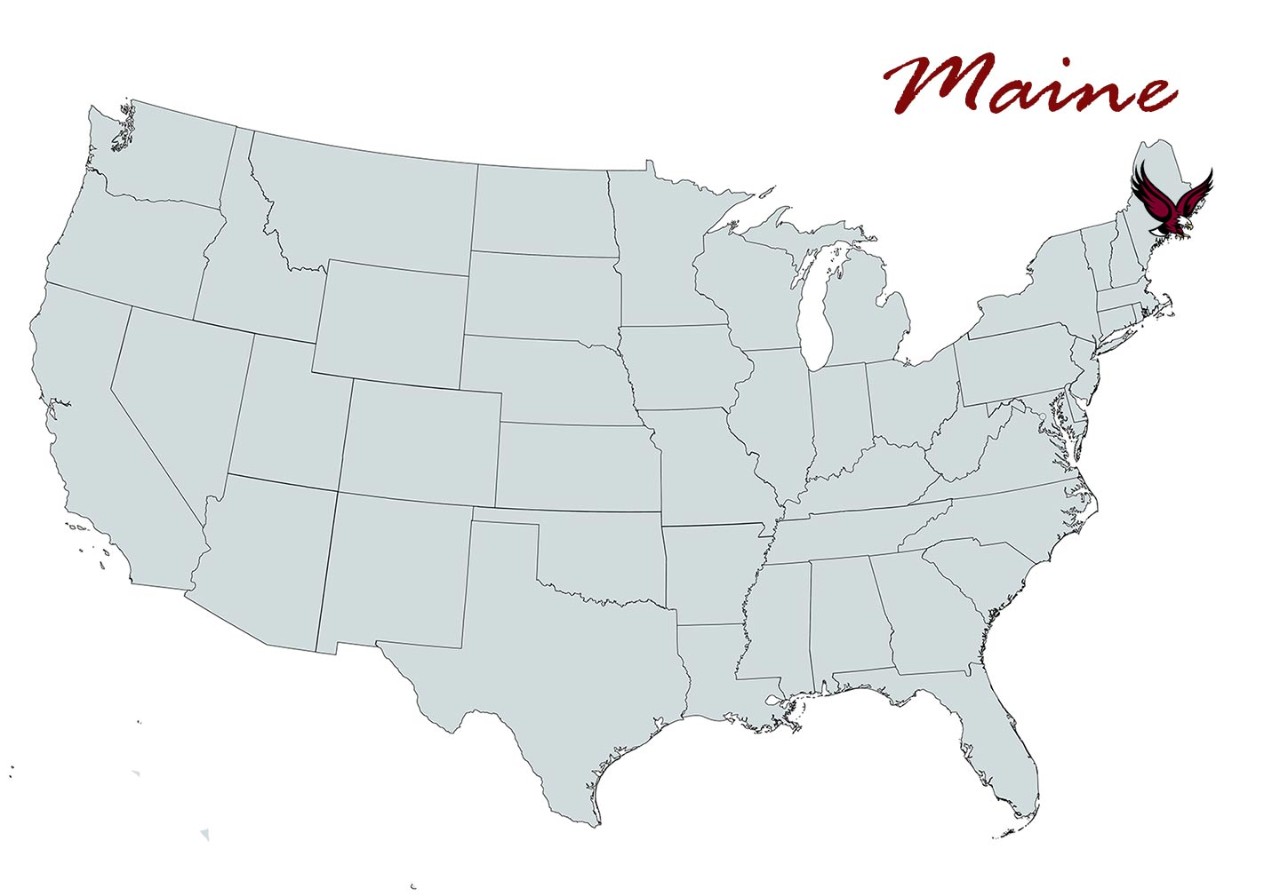 The Maine Chapter has over 3,300 alumni, parents, and friends. The Maine Chapter is a smaller but active alumni chapter with a variety of yearly events, including socials, masses, and service projects.
We cover one of the larger geographic areas for a Boston College Alumni Chapter which is close to 375 miles from Kittery to Fort Kent, Maine (base to the crown of Maine) and everywhere in between!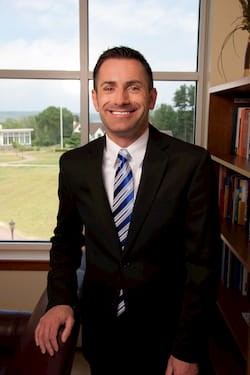 Vince Kloskowski '96
Lives in: Portland, Maine (Originally from South River, New Jersey)
Major: Higher Education Administration
Occupation: Higher Education Administrator and Educator
Favorite BC Memory: A tremendous spiritual memory that I have was the distinct pleasure of listening to the weekly homilies of Father Michael Himes, esteemed BC Theology professor, when he celebrated and preached at the weekly Wednesday 12 Noon Mass at Saint Mary's Chapel on campus.  Every seat in Saint Mary's was packed with students, faculty, staff, and visitors.  Father Hime's words were inspirational and uplifting.  He positively impacted so many students like me during my time at Boston College.
I have to say that one of my greatest BC graduation year memories was when my classmates and I finished our last study session in Lower Campus Dining Hall before the start of our final graduation comprehensive examinations, and we ran into then BC President, Father J. Donald Monan, S.J., while we were leaving and he was walking in.  Father Monan made a point to stop us in the hallway, say hello, and briefly talk with us saying a group prayer blessing us for good luck completion of these important comprehensive examinations.  It was profoundly needed and I am delighted to say that every one of us passed our exams successfully!  Such a great lasting memory of both Father Monan and BC with my beloved Lynch School classmates!
Why did you get involved?: It was an honor to be encouraged and invited to get involved with the Boston College Alumni Association and Maine Chapter many years ago now having the honor to lead the BC Maine Chapter!  Personally, I had such a tremendous experience at Boston College and wanted to find a substantive way to give back to a university that helped chart a positive direction in my personal and professional life.  Being part of our Maine Chapter while participating with alumni in creating volunteer and other group events with BC Maine Alumni, other BC Alumni, and working with the dedicated people of the BC Alumni Association, continues to help grow my BC experiences!  GO EAGLES and MAINE BC EAGLES!
What are your local favorites in your city?: The Greater Portland, Maine area has so many wonderful places to enjoy!  Some of favorites include catching a summertime baseball game at the Portland Sea Dogs, spending a day at Crescent Beach State Park, taking a ferry boat trip out to Peaks Island in the Casco Bay for a day of bike riding, hiking locally, dining at any of Portland's delicious restaurants and pubs or grabbing a slice of mashed potato, bacon, and scallion pizza at Otto's, gelato at Gelato Fiasco, a trip to the L.L. Bean Flagship Store in Freeport, and watching a show or taking in a concert at Merrill Auditorium or the State Theatre in Portland!
Fun Fact: I have a love for classic and modern sports cars.  I enjoy speed racing them at rallies and on the track if given the chance!
ENGAGE WITH US ON EAGLE EXCHANGE!
STAY CONNECTED AND BUILD YOUR NETWORK

Eagle Exchange is an online platform that facilitates career-related conversations between current Boston College students and alumni, and is a place where the BC network comes alive through professional conversations, connections, and mentorship. Search by location to connect with local Eagles!