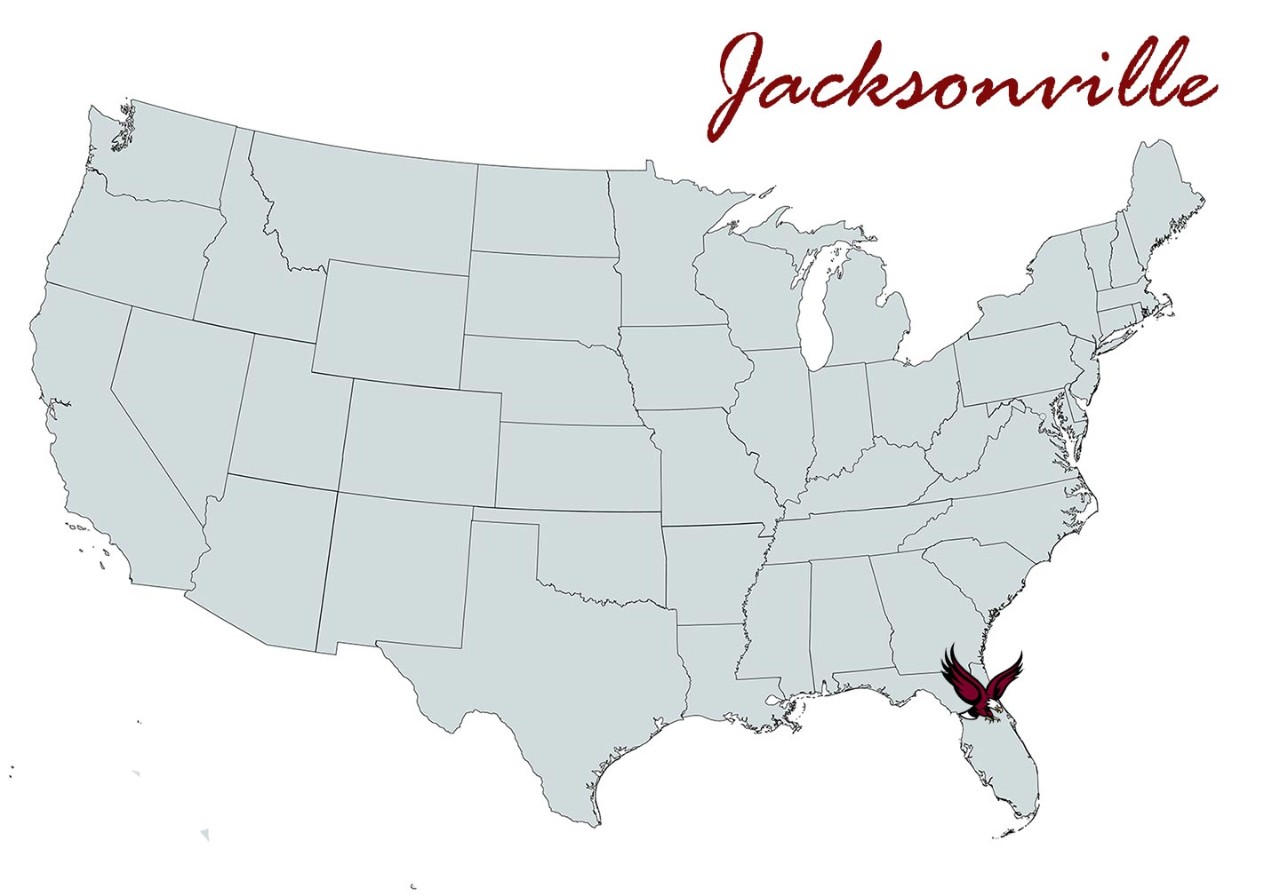 The Jacksonville Chapter consists of over 600 alumni, parents, and friends that reside in Jacksonville, Ponte Vedra Beach, and St. Augustine.
The chapter re-launched in the spring of 2019, and has gained popularity as the leaders have developed awareness among local Eagles.

We look forward to hearing from our local Eagles and connecting!
Meet Your Chapter Leaders
---
Bob Ziomek '80
Lives in: Ponte Vedra Beach, Florida
Major: English
Occupation: Consultant & Investor, Managed Health Care / Health Insurance
Favorite BC Memory: Living on Upper Campus during the blizzard of 1978.
Why did you get involved in your local chapter? Our family moved to Jacksonville, Florida in 2017, and when I tried to join Boston College's alumni group here, I learned that there wasn't one to join!
What are your local favorites in your city?: Restaurants: 3 Palms, Dwight's, Medure. Clubs: Ponte Vedra Inn & Spa, Sawgrass. Activities: Golf, beach.
Fun Fact: I have one blue eye and one green eye!


ENGAGE WITH US ON EAGLE EXCHANGE!
STAY CONNECTED AND BUILD YOUR NETWORK

Eagle Exchange is an online platform that facilitates career-related conversations between current Boston College students and alumni, and is a place where the BC network comes alive through professional conversations, connections, and mentorship. Search by location to connect with local Eagles!