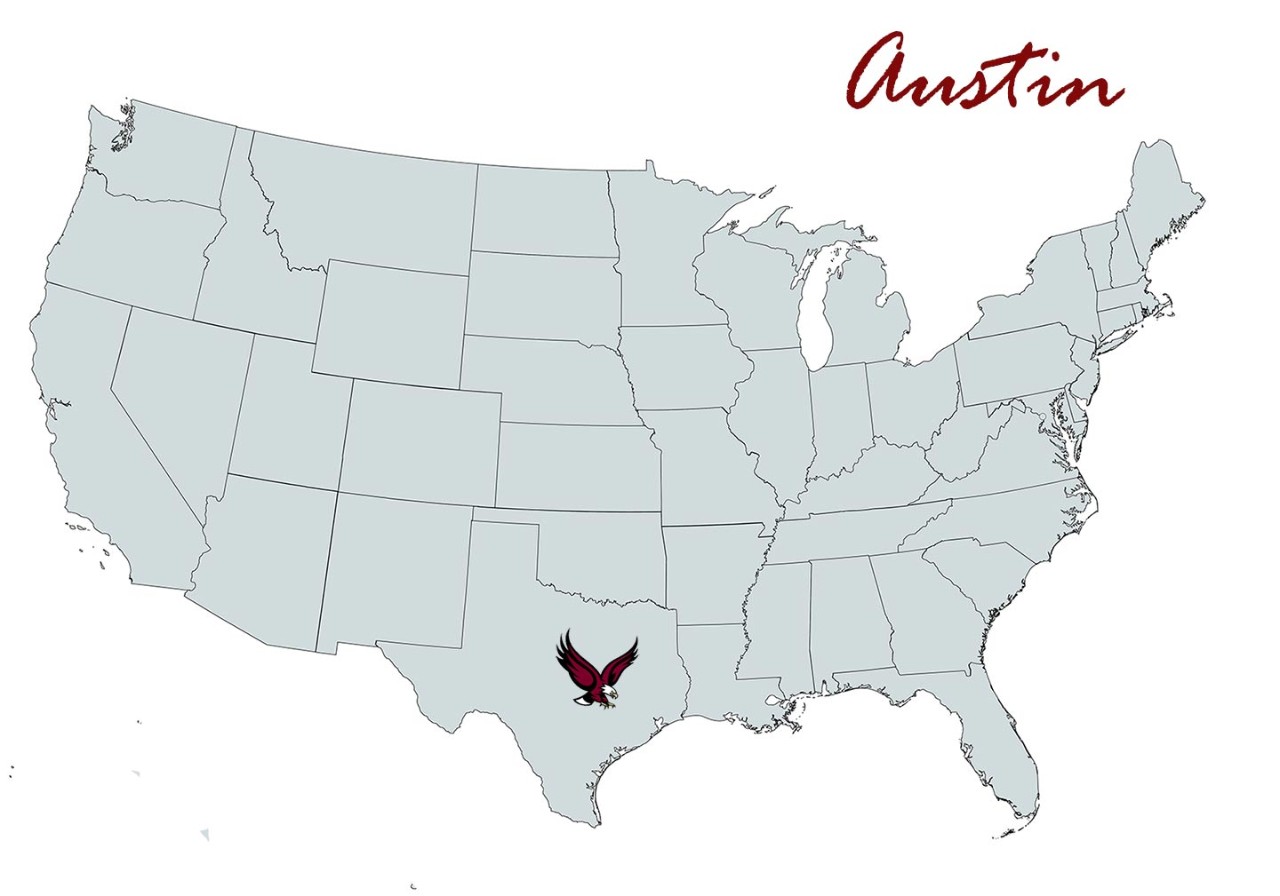 The Austin Chapter has over 750 alumni, parents, and friends. The chapter was launched in the summer of 2013 and enjoys gathering for game watches, community service events, and more.
If you have any ideas you'd like to share for specific events or if you'd like to become more involved in the chapter, please reach out to us! We look forward to hearing from you.
Meet Your Chapter Leaders
---
Gaby Mier '07
Lives in: Austin, Texas
Major: History / French
Occupation: Marketing Strategist / Architecture 
Favorite BC Memory: Marshmallow shooters all over Lower Campus with my seven amazing roommates. 
Why did you get involved in your local chapter?: BC changed my life. My experiences there forced me to become my own person, introduced me to the best people, and opened my eyes to what's possible. 
What are your local favorites in your city?: I have visited 34 countries so far! 
Fun Fact: Running along Town Lake is my favorite thing to do in Austin. Sometimes I run to get tacos, mimosas, train for races, or to the good views to just decompress. There's no better place in the city than being by the water. 
ENGAGE WITH US ON EAGLE EXCHANGE!
STAY CONNECTED AND BUILD YOUR NETWORK

Eagle Exchange is an online platform that facilitates career-related conversations between current Boston College students and alumni, and is a place where the BC network comes alive through professional conversations, connections, and mentorship. Search by location to connect with local Eagles!