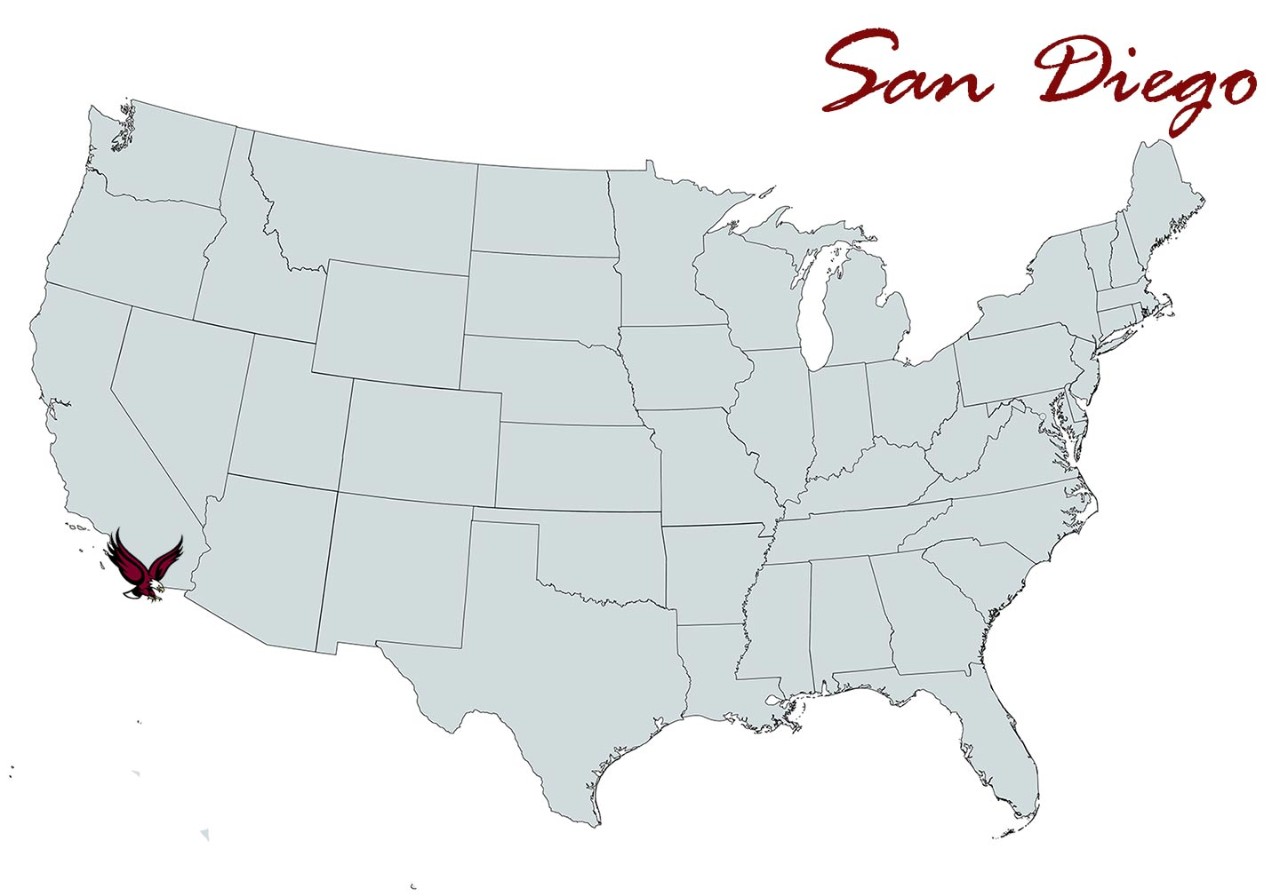 The San Diego Chapter has almost 1,700 alumni, parents, and friends and has been active since the 1980s.
Key events include service projects, game watches, and more. 
If you are interested in getting involved with the chapter, please let us know!

Meet Your Chapter Leaders
---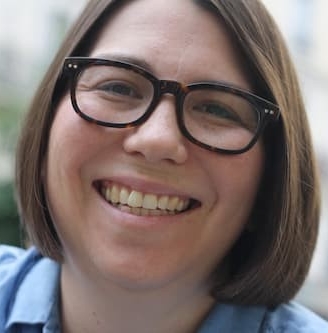 Lissa Tsu '00
Lives in: San Diego, California
Major: Communications
Occupation: Educator
Favorite BC Memory: My favorite memory at Boston College is sitting in a Mod during senior year and seeing my future spouse walk through the slider smiling wide and carrying a football.
Why did you get involved in your local chapter?:  I got involved with the San Diego Chapter because we had recently moved to the area and wanted to meet other alumni at a football game watch.
What are your local favorites?: Here in San Diego a few of my favorites are Balboa Park, any beach, Granite Lion Cellars winery out in Jamul, and kayaking in Mission Bay.
Fun Fact: A fun fact is that I studied abroad in Paris. I lived in my own place and had a blast!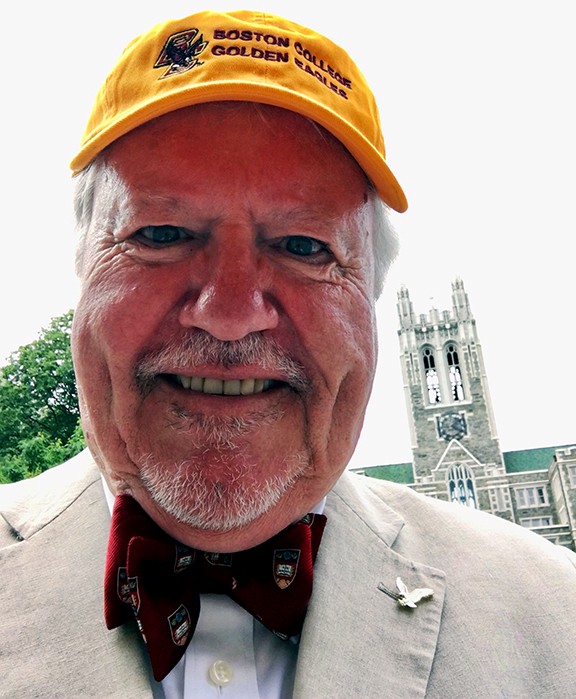 Bill McDonald '68
Lives in: Fallbrook, California
Major: Political Science
Occupation: Retired from University Communications
Favorite BC Memory: Seeing old friends and classmates at my 50th reunion in 2018.
Why I got involved: I had been away from the area for many years and figured it would be a good way to connect with folks. I had been Chapter President almost 40 years earlier.
What are your local favorites?: I love local taquerias and especially like to visit Anza-Borrego Desert State Park.
Fun Fact: I'm founding editor of Boston College Magazine.
ENGAGE WITH US ON EAGLE EXCHANGE!
STAY CONNECTED AND BUILD YOUR NETWORK

Eagle Exchange is an online platform that facilitates career-related conversations between current Boston College students and alumni, and is a place where the BC network comes alive through professional conversations, connections, and mentorship. Search by location to connect with local Eagles!