Connect With Your Class
The BC Alumni Association offers a variety of opportunities to keep you connected to your class as well as the school you attended after you graduate. The Classes and School Engagement Program provides assistance with planning special events on campus in connection with existing University programs. For classes celebrating Reunion, we offer comprehensive event planning and communication services.
Lets Get Social
Reconnect with your classmates. Use the tabs to find your class on Facebook.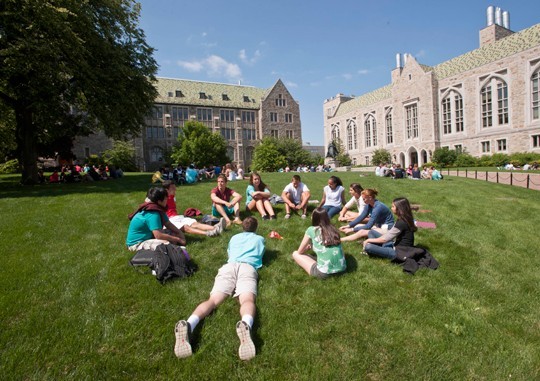 Lifelong Learning Online Book Club

Join our virtual community to connect with fellow BC alumni and friends, and enjoy reading a variety of interesting books related to lifelong learning, social issues, literature, psychology and other user-submitted ideas. There is no cost to participate.

Newton College Book Club

The BC Alumni Association welcomes Newton College alumnae to Cadigan Alumni Center for another semester of Newton College Book Club meetings.  The book club is moderated by Professor Judith Wilt, past Newton College Alumnae Chair in Western Culture.
Alumni Class and School Engagement Team Contacts