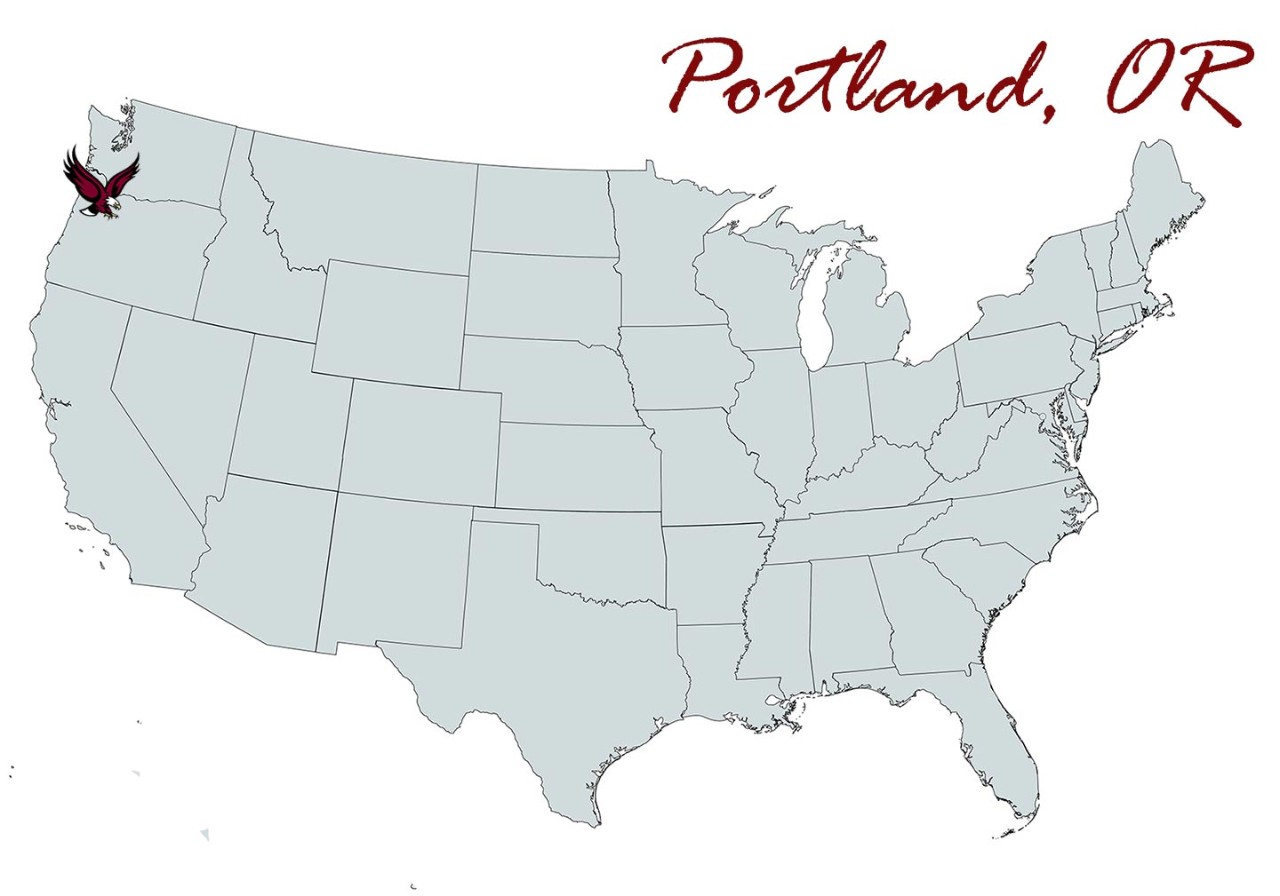 The Portland Chapter has over 1,000 alumni, parents, and friends. The chapter enjoys gathering for game watches, community service events, and more.
If you have any ideas you'd like to share for specific events or if you'd like to become more involved in the chapter, please reach out to us!
Meet Your Chapter Leaders
---
Amanda Louie '17, MA'19
Lives in: Beaverton, Oregon
Major: Applied Psychology and Human Development
Occupation: Psychologist
Favorite BC Memory: Marathon Monday shenanigans and tailgating in the Mods.
Why did you get involved in your local chapter?: I wanted to continue being part of the BC community and make connections with other alums. I also want to support future Eagles and foster community even if we are on the other side of the country!
What are your local favorites in your city?: My favorite brunch place is Babica Hen in Lake Oswego, but for food generally you can find me anywhere on 23rd, in a food pod (BGs food cartel in Beaverton or Asylum on Hawthorne), or finding local treasures around the Westside (Decarli, Antojitos House, Syun Izakaya, and the list goes on). Of course there's the gorge and the coast, but locally I enjoy walking the Beaverton powerline trail, Wildwood Trail, and Tryon Creek.
ENGAGE WITH US ON EAGLE EXCHANGE!
STAY CONNECTED AND BUILD YOUR NETWORK

Eagle Exchange is an online platform that facilitates career-related conversations between current Boston College students and alumni, and is a place where the BC network comes alive through professional conversations, connections, and mentorship. Search by location to connect with local Eagles!