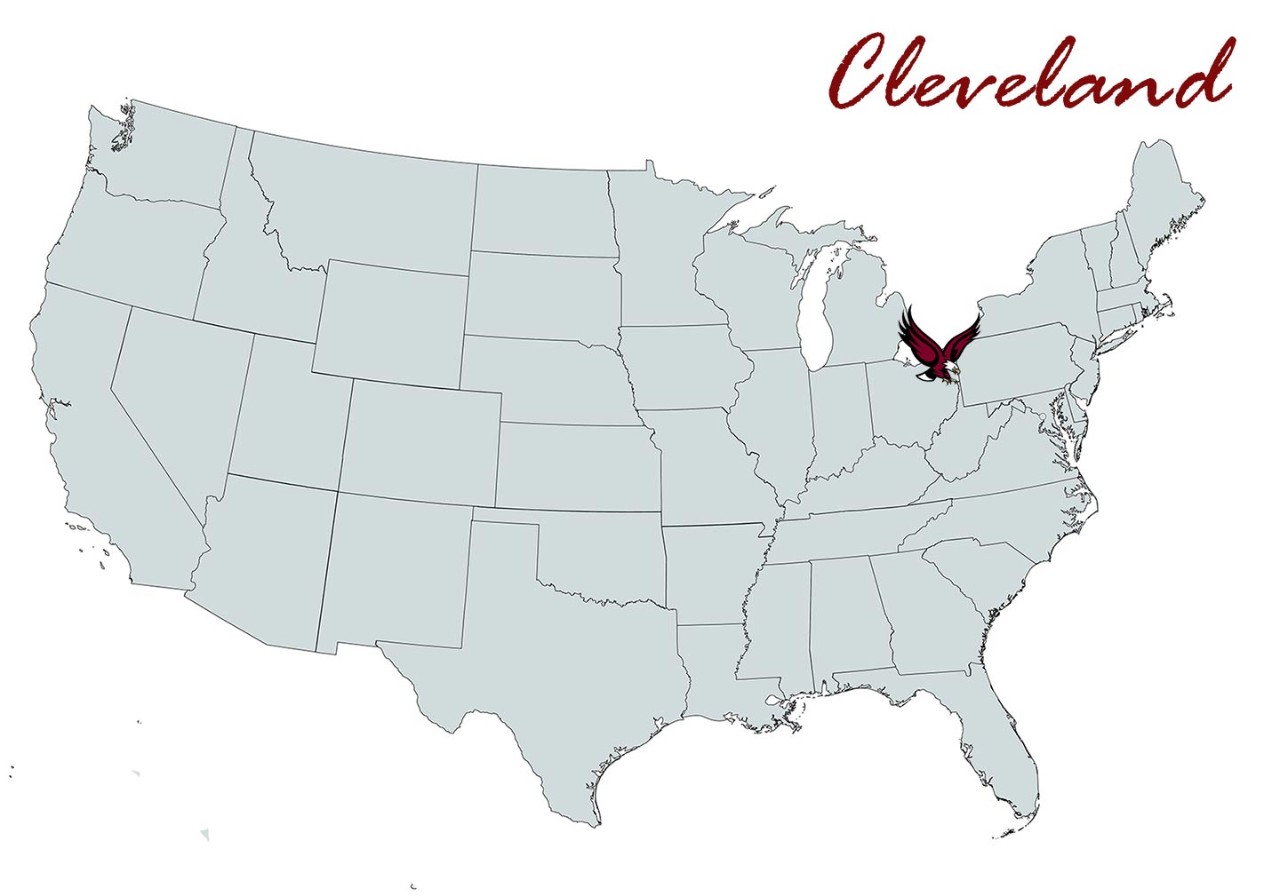 The Cleveland Chapter has over 1000 alumni, parents, and friends. The chapter enjoys gathering for game watches, socials, community service events, and more.
If you have any ideas you'd like to share for specific events or if you'd like to become more involved in the chapter, please reach out to us! We look forward to connecting with you.
Meet Your Chapter Leaders
---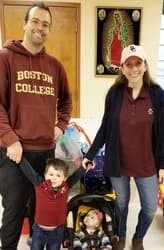 Melissa Koski Carney '07
Lives in: Cleveland Heights, Ohio
Major: Communications
Occupation: Vice President, Marketing Communications Agency Professional
Favorite BC Memory: The night before graduation, several members of our graduating class stayed up all night to watch the sun rise. I'll never forget staying up, waiting for the sun to come up with the other ladies in my Mod, my friends, and my boyfriend. We brought blankets and pillows and camped out on the top of the garage to watch what ended up being a beautiful sunrise on our last day on campus. 
Why did you get involved in your local chapter?: Moving to Cleveland after graduation, I was looking for a way to meet new friends and network. To help with this, I immediately connected with the local Boston College chapter and started attending events. It was a great way to meet new people, and I enjoyed getting involved and helping connect with other local alumni. I love helping organize the chapter's service event(s) and annual Adopt a Family program. It's great to give back to the local Cleveland community, while also staying connected to my alma mater.
What are your local favorites in your city?: Exploring the MetroParks, visiting the zoo with my two kids, running/walking along Shaker Lakes, and running in local races like the Cleveland half marathon.
Fun Fact: I'm originally from Upstate New York. After graduating from BC, I moved to Cleveland, knowing only one person at the time. I fell in love with the city. I'm married to my college sweetheart (fellow BC '07 classmate) and we have two kids.
ENGAGE WITH US ON EAGLE EXCHANGE!
STAY CONNECTED AND BUILD YOUR NETWORK

Eagle Exchange is an online platform that facilitates career-related conversations between current Boston College students and alumni, and is a place where the BC network comes alive through professional conversations, connections, and mentorship. Search by location to connect with local Eagles!