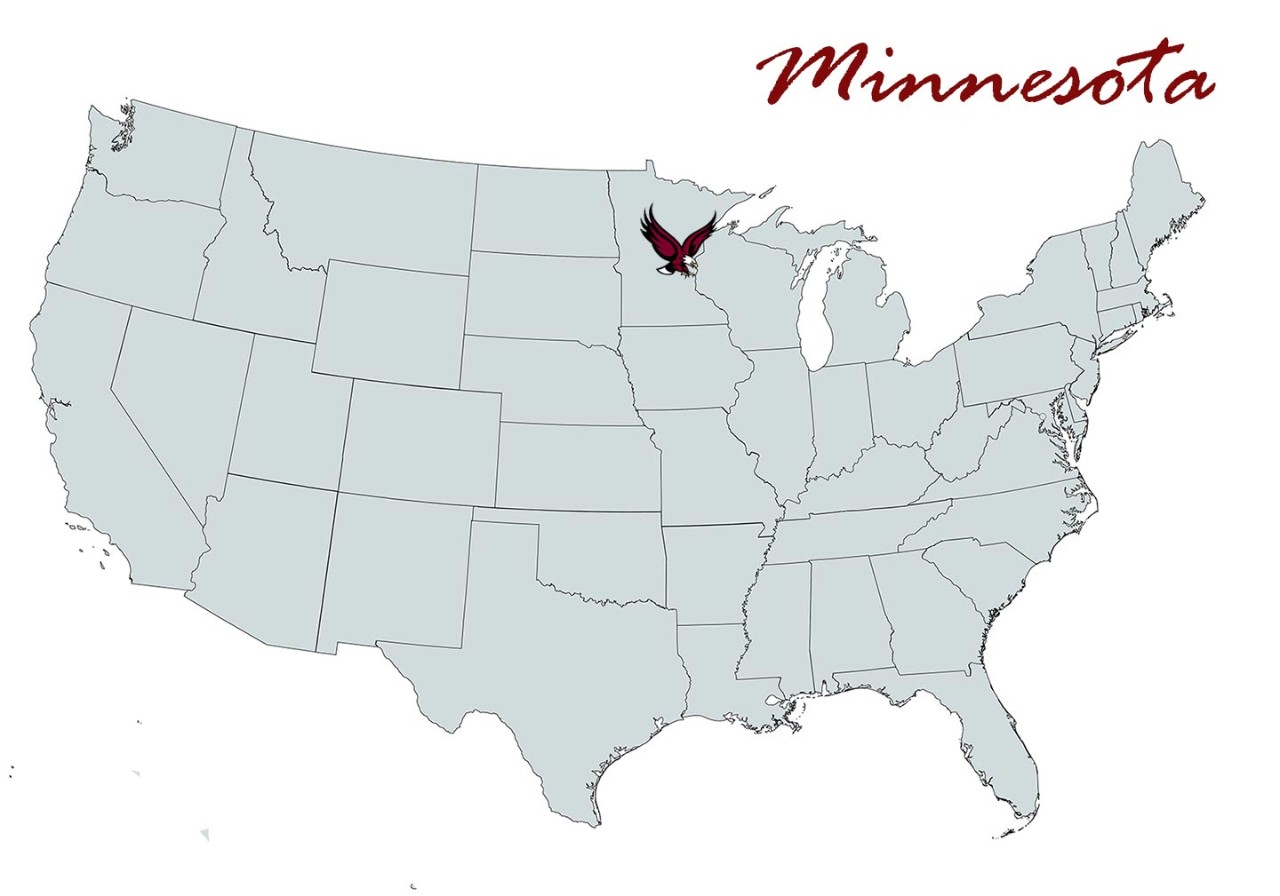 The Minnesota Chapter consists of over 1,500 alumni, parents, and friends and has been active since the early 1990's. It has sought to connect the BC community through a variety of activities, including Always an Eagle, service projects, outings to sporting events and more.
It is a robust group of alumni, parents, friends, and students that has time and time again shown how connected the BC community is, no matter how long we have known each other. The Minnesota Chapter strives to be a beacon to the Heights.
Key events include:
Game Watches
Always an Eagle
Community service projects


Roshan Rajkumar '95
Lives in: Twin Cities
Major: Political Science and Theology
Occupation: Trial Attorney - Civil Defense Litigation
Favorite BC Memory: Serving Senior year Spring Break in Kingston, Jamaica with the Ignacio Volunteers. It was life changing and hit home why a Boston College education was priceless.
Why I got involved: I loved my undergraduate experience on the Heights, and believe by doing so I stay connected with BC. Being part of the alumni leadership in Minnesota has kept me grounded in my BC education, life-lessons learned, and the virtue of men and women in service for others. The number of amazing BC alumni, students and parents I have met has truly enriched my journey since leaving the Heights.
Local Favorites: With 10,000+ lakes, my favorite remains Lake of the Isles (Minneapolis). My favorite restaurant is 112 Eatery. My favorite patio is W.R. Frosts (St. Paul). My favorite hobbies are singing in the Basilica Cathedral Choir and teaching/playing tennis.
Fun Fact: My wife grew up in South Bend, Indiana, and loves Notre Dame, though she is a Purdue Boilermaker. We have a house divided during BC v. ND games.
ENGAGE WITH US ON EAGLE EXCHANGE!
STAY CONNECTED AND BUILD YOUR NETWORK

Eagle Exchange is an online platform that facilitates career-related conversations between current Boston College students and alumni, and is a place where the BC network comes alive through professional conversations, connections, and mentorship. Search by location to connect with local Eagles!