Jesuit Ordo App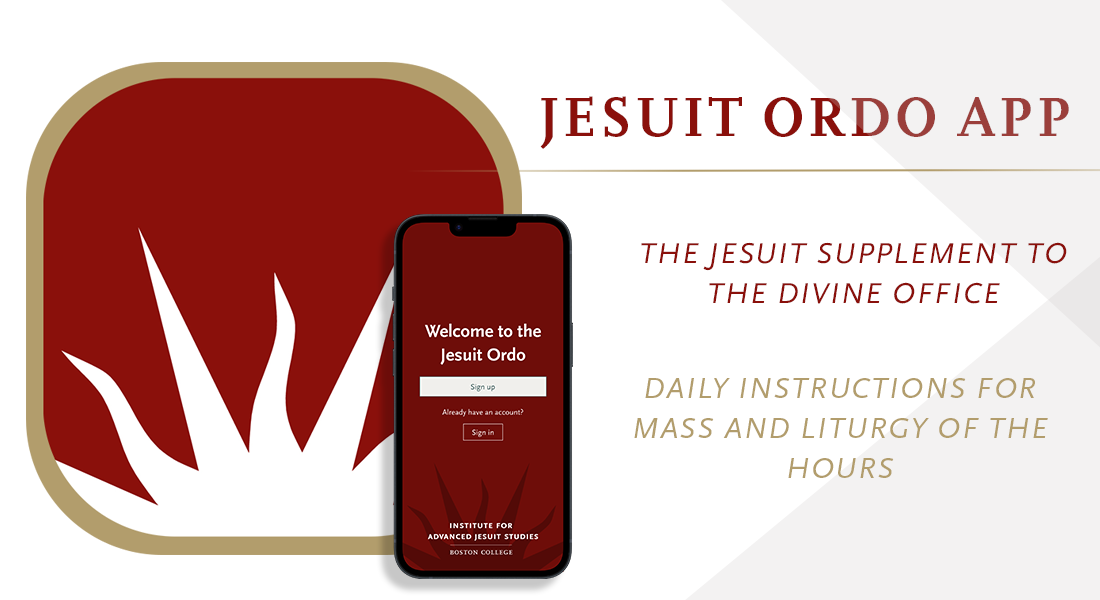 The Institute for Advanced Jesuit Studies is excited to announce the premier release of our Jesuit Ordo App. The Jesuit Ordo app contains the 2022-2023 Order of Celebration for the Eucharist and the Liturgy of the Hours for Jesuits in the United States. Available on Android and iOS. The app contains daily instructions for the Mass and Liturgy of the Hours in a clear and convenient format. 
The app includes content for the Jesuit Supplement to the Divine Office, biographies of Jesuit saints, and special Mass readings for Jesuit feast days.
The app will be free and available to all through the end of the Christmas season and then available for purchase for the remainder of the liturgical year.