JESU/EDUC/TMHC 7132 - Discernment and Prayer in the Spiritual Exercises of St. Ignatius
This three-credit, graduate-level online course explores the the fundamental theological and spiritual principles of the Spiritual Exercises of St. Ignatius Loyola (1491-1556). 
Course Summary
A study of the spiritual doctrine of St. Ignatius Loyola as articulated in the text of the Spiritual Exercises, but with reference to other texts such as Ignatius' Testament, letters, and the Constitutions of the Society of Jesus. The focus is how Ignatius' treatment of prayer, discernment of spirits, and discernment of God's will, work together to form a "contemplative in action."
Upon completion of the course, the student will have acquired an understanding of:
1) The constitutive principles of Ignatian spirituality and their interrelation.
2) Ignatius' continuities and discontinuities with the earlier Catholic Christian tradition.
3) Alternative interpretations of Ignatius' spirituality and their implications.
4) Skills needed for the discernment of spirits in one's own spiritual life and ministry.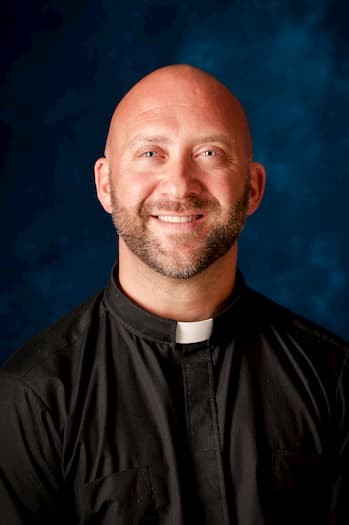 Barton Geger, S.J.
Research Scholar of the Institute

Barton T. Geger, from St. Louis, Missouri, entered the Society of Jesus in 1990. In 2010, he received a doctorate in sacred theology at Universidad Pontificia Comillas in Madrid with a dissertation on the Jesuit Constitutions. From 2010 to 2016 he was a theology teacher and Director of Ignatian Programming at Regis University in Denver, Colorado; he was also rector of the Jesuit communities at Regis University and St. Ignatius Loyola Parish. Since 2016 he is general editor of the quarterly monograph series Studies in the Spirituality of Jesuits. Since 2017, he has been Assistant Professor of the Practice at the School of Theology and Ministry at Boston College, and a research scholar at the Institute for Advanced Jesuit Studies, also at Boston College, where he is currently revising Fr. George Ganss' ground-breaking 1970 English-language edition of the Jesuit Constitutions. His personal project is a translation of an obscure, heretofore unpublished manuscript by Fr. Pedro Ribadeneira, SJ (1527-1611) on perseverance in a Jesuit vocation.