2016 Lecture
Feore Family Lecture on Jesuit Studies
"And Then What?: The Jesuits after Their Restoration (1814...)"
Presented by John W. Padberg, S.J.

Corcoran Commons, Boston College| October 4, 2016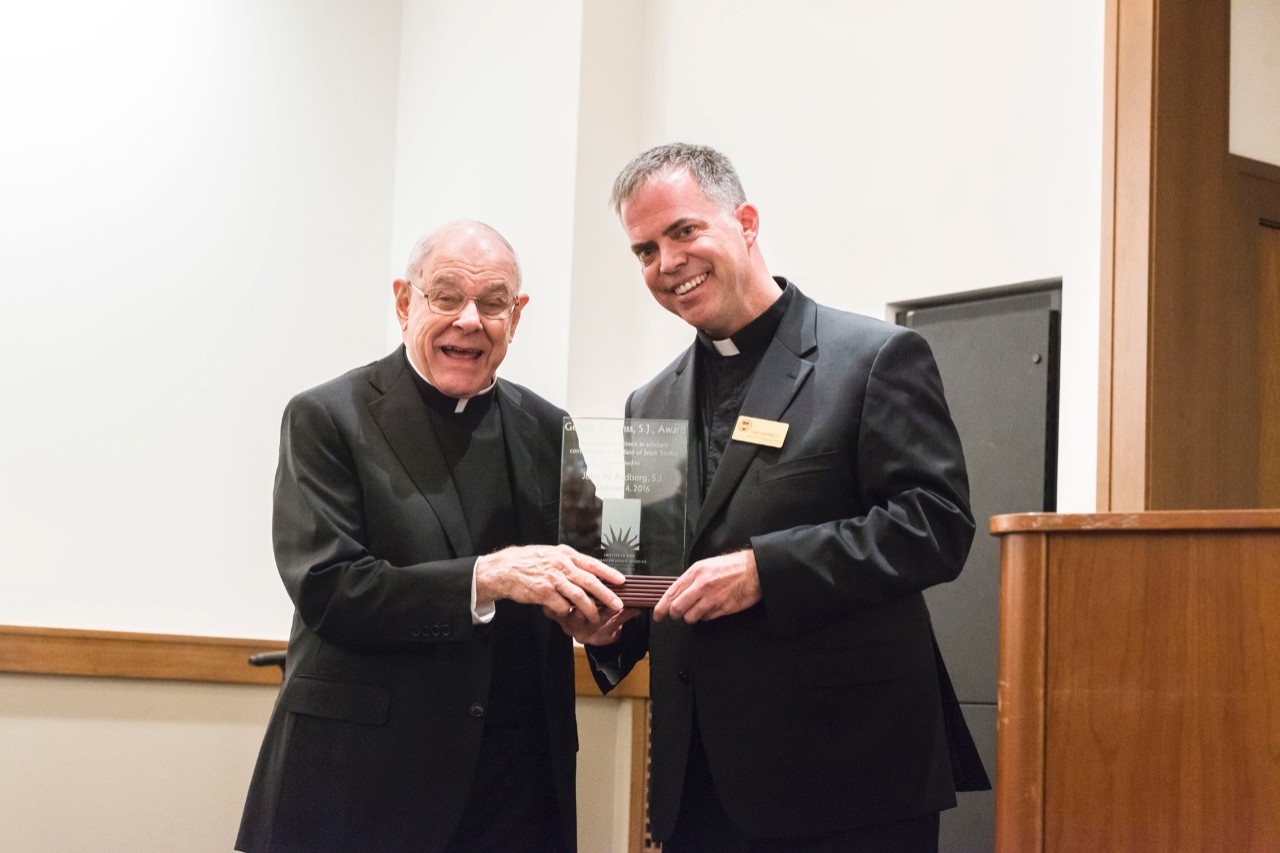 On October 4, 2016 at 5PM in the Corcoran Commons Boston Room, John W. Padberg, S.J., an internationally recognized scholar and author, will present the Second Annual Lecture on Jesuit Studies: And Then What?: The Jesuits after Their Restoration (1814...). There will be a 4PM reception preceding the lecture.
Fr. Padberg has lectured extensively on the history of the Society of Jesus and on Jesuit education, including presentations at almost every Jesuit college and university in the United States. His many publications (more than seventy-five) include a monograph, Colleges in Controversy: The Jesuit Schools in France from Revival to Suppression, 1814–1880, and an edited collection of documents, For Matters of Greater Moment: The First Thirty General Congregations of the Society of Jesus.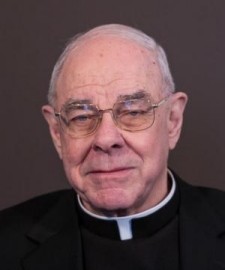 Born in St. Louis, Fr. Padberg entered the Society of Jesus in 1944 and was ordained a priest at St. Mary's College in Kansas in 1957. He received a master's degree in modern European history from St. Louis University and a doctorate in intellectual history from Harvard University. He served as an academic vice president at St. Louis University and was also a member of the staff of the United States Jesuit Conference in Washington, D.C. Fr. Padberg was the president of the Weston Jesuit School of Theology in Cambridge, Mass. for ten years. While at Weston, he served as founding president of the International Conference of Catholic Theological Institutions. He later returned to St. Louis, where he served from 1986 until 2014 as editor and director of the Institute of Jesuit Sources, now housed at Boston College.
---