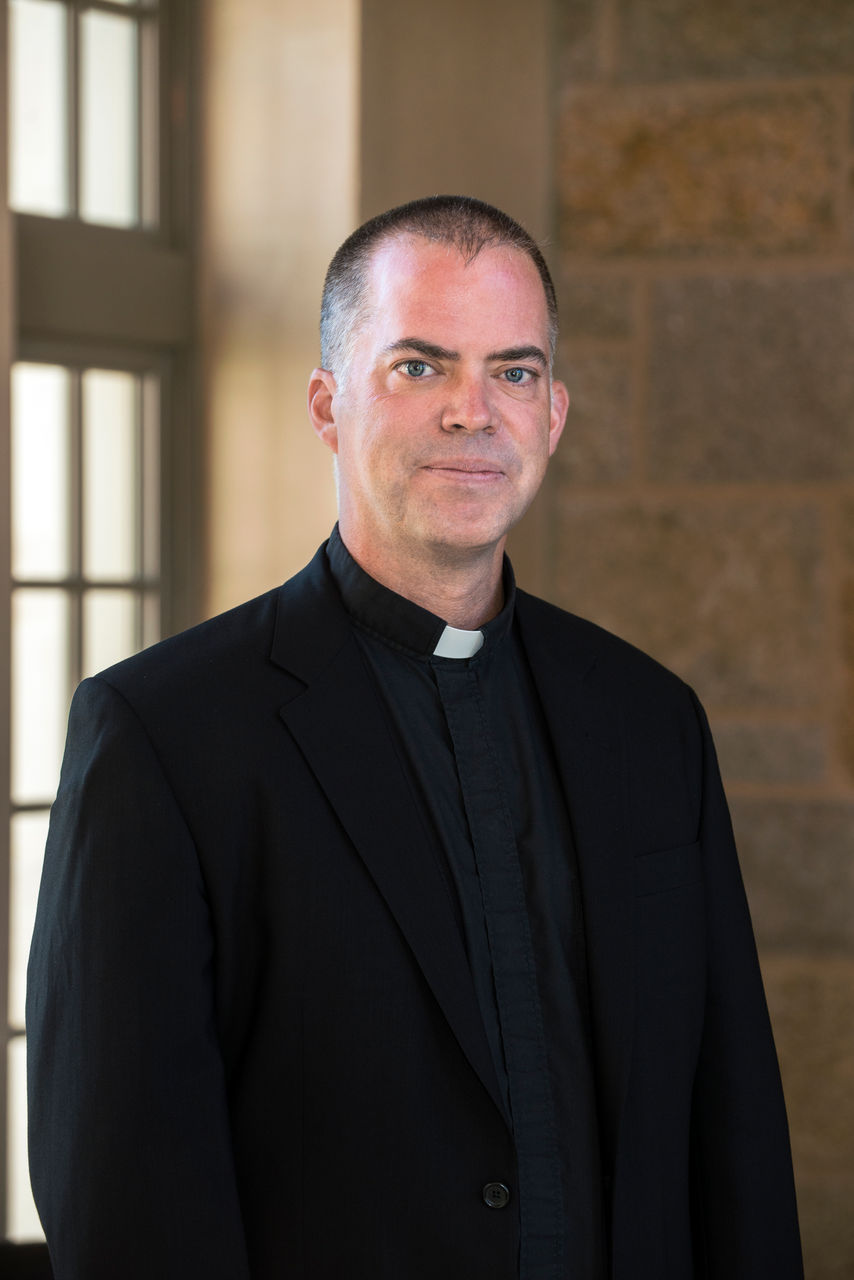 Casey Beaumier, S.J., is the director of the Institute for Advanced Jesuit Studies. He holds a Ph.D. in United States religious history from Boston College and focused his dissertation on the development of Jesuit education in the 20th century. At Boston College, Fr. Beaumier teaches in the Capstone Program and lives in Fenwick Hall, where he serves as mentor and spiritual director for students, seminarians, women religious, and priests. In addition to directing the Institute, Fr. Beaumier also serves as Vice President and University Secretary.
Seth Meehan, Ph.D., is the associate director at the Institute for Advanced Jesuit Studies. He received his bachelor's degree in theology from Georgetown University and his master's and doctorate degrees in history from Boston College. His work has appeared in publications such as The New York Times, Catholic Historical Review, Archivum Historicum Societatis Iesu, Theological Studies, and Boston College Magazine, where he is a contributing editor. His scholarship has been recognized with awards from the American Catholic Historical Association, the Catholic Library Association, and other organizations. Currently, he is writing a biography of a nineteenth-century Jesuit, John McElroy, and editing a volume on a second, Salvatore Brandi.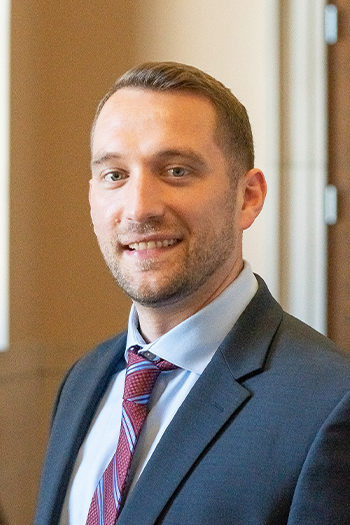 Matt Schweitzer is the associate director at the Institute for Advanced Jesuit Studies. He received his bachelor's degree in economics from Boston College.  After several years working in the investment services sector at State Street Bank, he decided to pursue a career within the nonprofit world, spurred on by his participation in the 19th annotation of the Spiritual Exercises of St. Ignatius.  He first worked as a financial consultant within the Archdiocese of Boston, then Director of Finance and Operations at two Catholic parishes and schools, and most recently, as Assistant Controller at Saint Anselm College.  At the Institute, he oversees strategic planning, marketing, financial and administrative leadership, and fundraising, among other areas, to assist in the development and promotion of the programs offered by the Institute.  He has deep regard for Society of Jesus and Catholic education and is passionate about furthering the work of the Society through the mission of the Institute.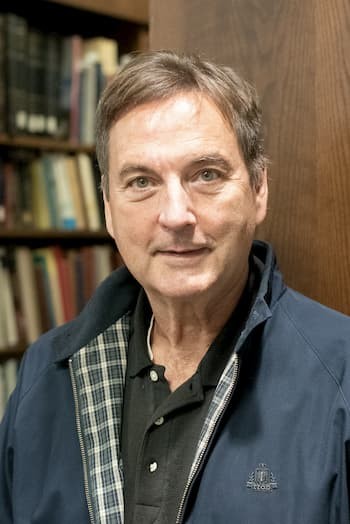 Claude Pavur, S.J., an associate editor, specializes in the translation of Latin documents relating to the Society of Jesus. His graduate degrees are in scripture, philosophy, and classics. At the Institute he has produced English editions of the famous Jesuit plan of studies from 1599 (the Ratio Studiorum, 2005), Ribadeneira's life of Ignatius (2014), and the Latin texts in the first Jesuit pedagogy reader (2016). His recent overview of the historiography of Jesuit pedagogy is available at Brill's Jesuit Historiography Online. Other interests of his include Jesuit education and formation, classical humanism, and Latin pedagogy. He has been a member of the Society of Jesus since 1973.  
Taiga Guterres is the assistant director of the Institute for Advanced Jesuit Studies for marketing and programming, where he promotes the Institute's publications, events, and mission through print and online advertisement.  He also serves as the project manager for the Ever to Excel program.  Taiga has over 10 years of experience working with the Society of Jesus and is currently pursuing an M.A. in Theology & Ministry and an M.S.W. from Boston College.  His research interests include the cross-section of culture and spirituality, the history and spirituality of Pedro Arrupe, and Ignatian leadership. 
Virginia Greeley is the fiscal and operations administrator at the Institute for Advanced Jesuit Studies. She has a background in publishing and has worked at Boston College since 2008. Greeley holds a Bachelor of Arts degree in English from Northeastern University and is pursuing an M.A. in English from Boston College. Her other research interests include theology and literature.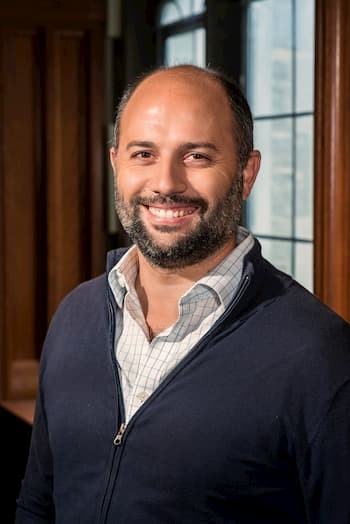 Cristiano Casalini, Ph.D., is an Associate Professor and Endowed Chair in Jesuit Pedagogy and Educational History, and a Research Scholar with the Institute for Advanced Jesuit Studies at Boston College. He teaches History of Jesuit Pedagogy, Social Justice in Jesuit Contexts, and Philosophy of Education. Casalini's field of research is mainly early modern education and especially Jesuit education. He has worked on critical texts and commentaries of 16th and 17th century classics of education, especially in and around the Jesuit order. He is currently working of editing educational writings and documents as produced by Jesuit during the early modern period. He recently edited a collective volume on Jesuit Philosophy on the Eve of Modernity (Leiden-Boston, 2019). He also provided with Claude Pavur the first volume of a series devoted to the history of Jesuit pedagogy, entitled Jesuit Pedagogy. A Reader (1540–1616) (Boston: Institute of Jesuit Sources, 2016). He also wrote a book on the Cursus Conimbricensis and the education at the Jesuit college of Coimbra (Rome: Anicia, 2012; and, in Portuguese, Coimbra: Imprensa da Universidade de Coimbra, 2015; in English, New York: Routledge, 2017), which was awarded with the Prémio Joaquím de Carvalho, 2016. Casalini serves as editor-in-chief of a series published by Brill on History of Early Modern Educational Thought.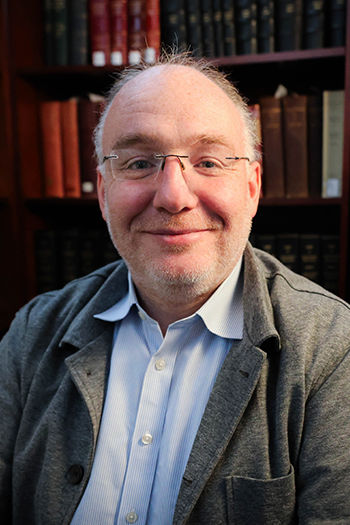 Barton T. Geger, S.J., is a research scholar at the Institute for Advanced Jesuit Studies, Assistant Professor of the Practice at the School of Theology and Ministry at Boston College, and general editor of Studies in the Spirituality of Jesuits. He holds an M.A. in philosophy from Saint Louis University, a M.Th. in Systematic Theology from Heythrop College, an STL in historical theology from (then) Weston Jesuit School of Theology, and a doctorate in sacred theology from Universidad Pontificia Comillas in Madrid. He writes on Ignatian spirituality and early Jesuit history. His essays include "Ten Things That St. Ignatius Never Said or Did" and "What Magis Really Means and Why It Matters." He currently edits new editions of the Jesuit Constitutions and of the "Autobiography" of St. Ignatius Loyola.  
Emanuele Colombo Ph.D., is Associate Professor and Chair of the Department of Catholic Studies at DePaul University. Emanuele was 2018 fellow at the Institute, and now as an affiliated scholar he continues to develop the Digital Indipetae Database where letters written by Jesuits to the Superior General of the Society of Jesus to apply for the missions overseas can accessed for scholarly research. 
Emanuele created the Jesuit Studies Café, informal online conversations, hosted at the Insitute, with the world's preeminent scholars working on the history, spirituality, and educational heritage of the Society of Jesus.
Eugenio Menegon Ph.D., came to the Institute as an Associate Professor of History at Boston University and having directed the university's Center for the Study of Asia. He used his fellowship to study the daily life and political networking of European residents (especially Jesuits of the French and Portuguese missions) at the Qing court in Beijing during the 17th-18th centuries. His personal website is available at: http://blogs.bu.edu/emenegon/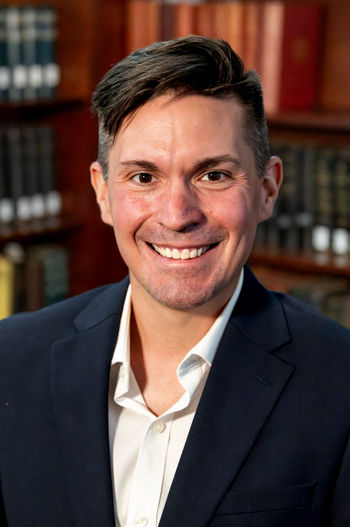 Andrew Barrette received his Ph.D. in 2018 from Southern Illinois University Carbondale, where he finished his dissertation, The Origin of the Question: The Structure and Emergence of Questioning in Edmund Husserl's Work, under the direction of Anthony Steinbock. He is in the process of preparing a manuscript on similar themes in Husserl's method which means to ground his future work in phenomenological ethics.
Barrette is currently a Visiting Professor of Philosophy in the Philosophy Department at Boston College and a collaborating fellow of the Lonergan Institute and Institute of Advanced Jesuit Studies. At the Institute, Barrette is researching Jesuits in Leuven at the turn to the 20th century, focusing especially on Joseph Maréchal and Pierre Scheuer. Along with editing some of their work, he aims to show the enduring significance of how they engaged, understood, and influenced philosophical and theological traditions. To this end, Barrette highlights how their method emphasizes a charitable approach to interpretation. From this, he aims to prepare further research into the missionary and ecumenical work of the students of this school.
---
2020 - 2021 Research Fellows
---
Fr. Christopher Collins, S.J. is an assistant professor of theological studies at saint Louis University. He spent the last five years serving as the chief mission officer at SLU. He is the author of The Word Made Love: The Dialogical Theology of Joseph Ratzinger/ Benedict XVI (Liturgical Press, 2013) and 3 Moments of the Day: Praying with the Heart of Jesus (Ave Maria Press, 2014). He is currently working on a book on discernment of spirits in the Ignatian tradition for Ave Maria Press as well as a collected works of John Kavanaugh, S.J.
Rev. Robert S. Gerlich, S.J. obtained his B.A. degree in Philosophy from St. Louis University (1972), M.A. in European History from Saint Louis University (1977); Bakkalaureat in Catholic Theology from Hochschule Sankt Georgen, Frankfurt am Main, Germany (1980) and Ph.D in Modern European History from Saint Louis University (1987). Prior to coming to Loyola in 1989, Fr. Gerlich was a member of the editorial and research staff of the Encyclopedia of Jesuit History project under the direction of the Jesuit Historical Institute in Rome, Italy (1987-1988). From 1989 to the present, he has been an associate professor of history at Loyola University New Orleans. He is spending the Fall Semester 2020, at the Institute, where he is translating and evaluating a new biography of St. Ignatius by Enrique García Hernán for possible publication.
Sonia Isidori received her Ph. D. in 2017 at the University of Naples "L'Orientale" (Naples, Italy), where her dissertation explored the relationship between the Society of Jesus in the Viceroyalty of Peru and the local Inquisition of Lima (1568-1615). She holds a two-semester fellowship at the Institute. While at the Institute, she will study the Litterae indipetae, written during the generalate of Muzio Vitelleschi (1615-1645). Her research will contribute to the Digital Indipetae Database.
Louise Rice is Associate Professor of Art History at New York University. With a Ph.D. from Columbia University, she specializes in the art and architecture of seventeenth-century Italy and has a particular interest in the history of prints and print culture. Her publications include The Altars and Altarpieces of New St. Peter's. Outfitting the Basilica, 1621-1666 (Cambridge University Press, 1997) and, with Joseph Connors, Specchio di Roma barocca. Una guida inedita del XVII secolo (Edizioni dell'Elefante, 1991), as well as numerous essays, articles and reviews on aspects of Roman baroque art and culture.
While at the Institute, Rice is preparing a typological and cultural history of Roman thesis prints and the festive academic context for which they were made. Thesis prints, or "conclusions" as they were usually called in the seventeenth-century, are elaborate dedicatory images commissioned to decorate the thesis broadsheets of students undergoing a public academic defense at a college or university. The genre originated and saw its finest flowering in the schools run by the Jesuits, and as one might expect under the circumstances, it is characterized by highly inventive, intricate, and entertaining iconography. By providing an introduction to this little understood and largely neglected category of printed image, Rice aims to make accessible a veritable goldmine of visual and poetic material of potential interest not only to art historians but to scholars in a wide range of disciplines, including literature, music, and science.
Jack Erlanger is a graduate assistant with the Institute. He is currently in his first year of studies at Boston College and is pursuing an M.T.S. degree with a concentration in Systematic Theology. He received his B.A. in philosophy from the University of Notre Dame.
Gloriana Navarro is a summer graduate assistant with the Institute. She is currently assisting Taiga Guterres and Matt Schweitzer in various marketing initiatives and projects for the Institute. She received her B.A. in Global Studies from Providence College, and is currently pursuing a M.A. in Higher Education and Student Affairs at Boston College. 
Caroline Watson is an undergraduate marketing intern with the Institute. She is in her first year of study at Boston College and is pursuing a B.A. in Art History and English. Her interests include Medieval art and architecture, and the Western Literary Tradition.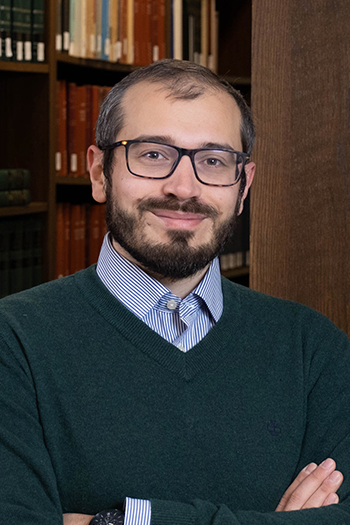 Sadie Yates is one of the Institute's graduate assistants. She is in her first year of the M.T.S. program at Boston College. She received her B.A. and her M.A., both in Theology, from the University of Notre Dame, where she authored a thesis exploring inculturation in Catholicism. Sadie also has experience working in parish ministry. Her research interests include Church history, the Church in the United States, and cultural expressions of Catholicism.