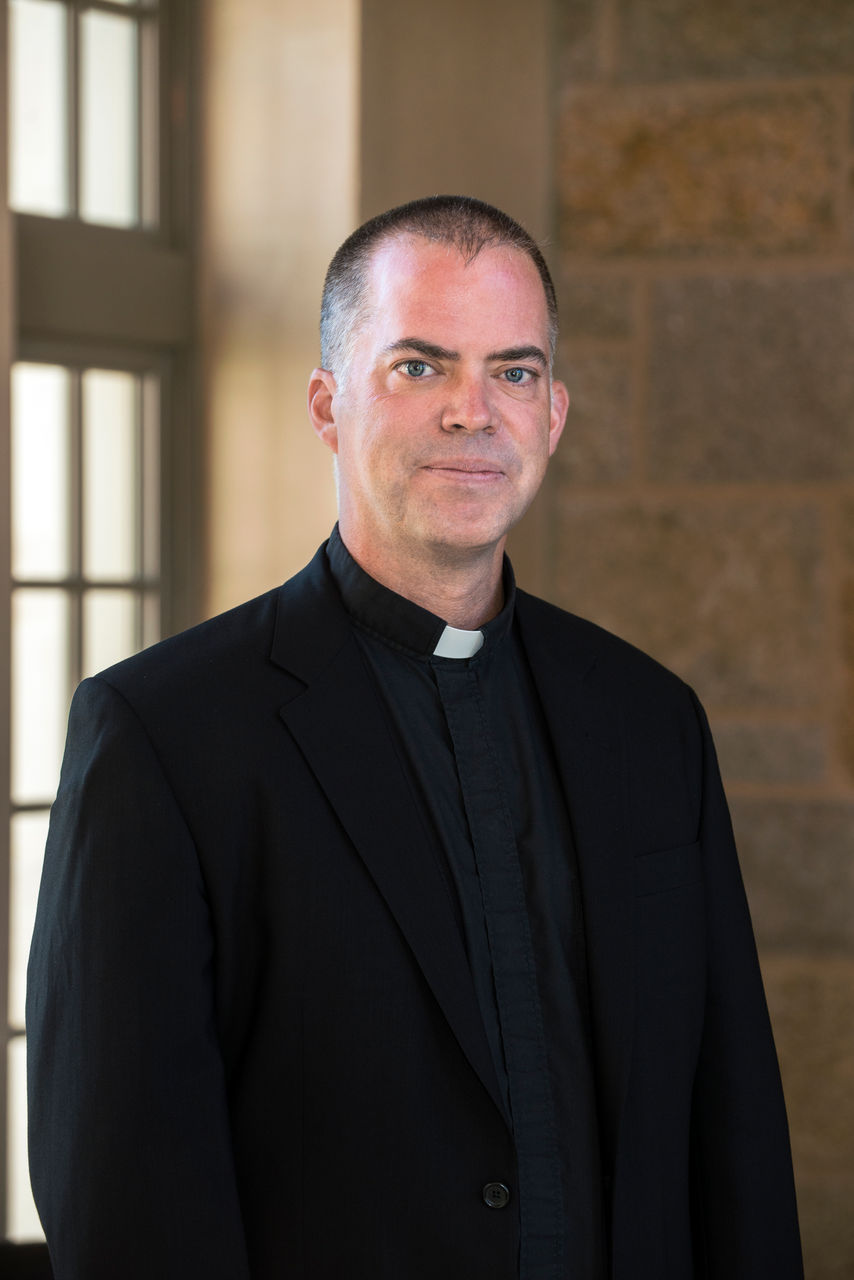 Casey Beaumier, S.J., is the director of the Institute for Advanced Jesuit Studies. He holds a Ph.D. in United States religious history from Boston College and focused his dissertation on the development of Jesuit education in the 20th century. At Boston College, Fr. Beaumier teaches in the Capstone Program and lives in Fenwick Hall, where he serves as mentor and spiritual director for students, seminarians, women religious, and priests. In addition to directing the Institute, Fr. Beaumier also serves as Vice President and University Secretary.
Seth Meehan, Ph.D., is the associate director at the Institute for Advanced Jesuit Studies. He received his bachelor's degree in theology from Georgetown University and his master's and doctorate degrees in history from Boston College. His work has appeared in publications such as The New York Times, Catholic Historical Review, Archivum Historicum Societatis Iesu, Theological Studies, and Boston College Magazine, where he is a contributing editor. His scholarship has been recognized with awards from the American Catholic Historical Association, the Catholic Library Association, and other organizations. Currently, he is writing a biography of a nineteenth-century Jesuit, John McElroy, and editing a volume on a second, Salvatore Brandi.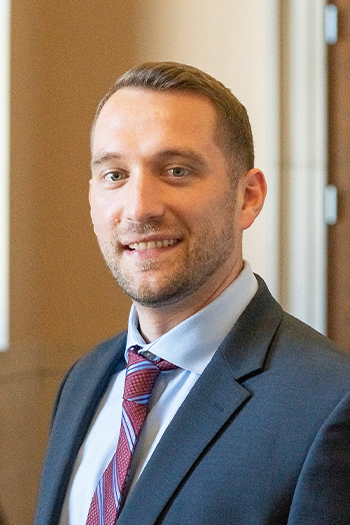 Matt Schweitzer is the associate director at the Institute for Advanced Jesuit Studies. He received his bachelor's degree in economics from Boston College.  After several years working in the investment services sector at State Street Bank, he decided to pursue a career within the nonprofit world, spurred on by his participation in the 19th annotation of the Spiritual Exercises of St. Ignatius.  He first worked as a financial consultant within the Archdiocese of Boston, then Director of Finance and Operations at two Catholic parishes and schools, and most recently, as Assistant Controller at Saint Anselm College.  At the Institute, he oversees strategic planning, marketing, financial and administrative leadership, and fundraising, among other areas, to assist in the development and promotion of the programs offered by the Institute.  He has deep regard for Society of Jesus and Catholic education and is passionate about furthering the work of the Society through the mission of the Institute.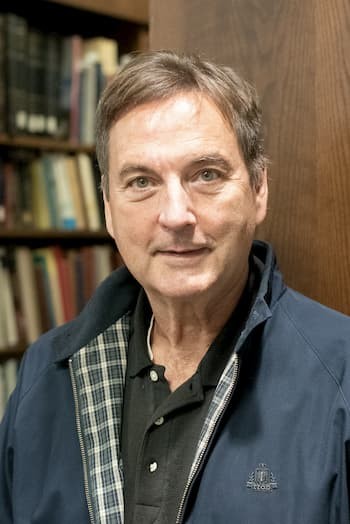 Claude Pavur, S.J., an associate editor, specializes in the translation of Latin documents relating to the Society of Jesus. His graduate degrees are in scripture, philosophy, and classics. At the Institute he has produced English editions of the famous Jesuit plan of studies from 1599 (the Ratio Studiorum, 2005), Ribadeneira's life of Ignatius (2014), and the Latin texts in the first Jesuit pedagogy reader (2016). His recent overview of the historiography of Jesuit pedagogy is available at Brill's Jesuit Historiography Online. Other interests of his include Jesuit education and formation, classical humanism, and Latin pedagogy. He has been a member of the Society of Jesus since 1973.  
Taiga Guterres is the assistant director of the Institute for Advanced Jesuit Studies for marketing and programming, where he promotes the Institute's publications, events, and mission through print and online advertisement.  He also serves as the project manager for the Ever to Excel program.  Taiga has over 10 years of experience working with the Society of Jesus and is currently pursuing an M.A. in Theology & Ministry and an M.S.W. from Boston College.  His research interests include the cross-section of culture and spirituality as well as the use of data in pastoral ministry.  
Virginia Greeley is the fiscal and operations administrator at the Institute for Advanced Jesuit Studies. She has a background in publishing and has worked at Boston College since 2008. Greeley holds a Bachelor of Arts degree in English from Northeastern University and is pursuing an M.A. in English from Boston College. Her other research interests include theology and literature.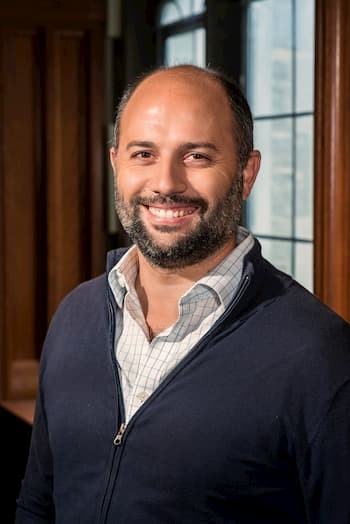 Cristiano Casalini, Ph.D., is an Associate Professor and Endowed Chair in Jesuit Pedagogy and Educational History, and a Research Scholar with the Institute for Advanced Jesuit Studies at Boston College. He teaches History of Jesuit Pedagogy, Social Justice in Jesuit Contexts, and Philosophy of Education. Casalini's field of research is mainly early modern education and especially Jesuit education. He has worked on critical texts and commentaries of 16th and 17th century classics of education, especially in and around the Jesuit order. He is currently working of editing educational writings and documents as produced by Jesuit during the early modern period. He recently edited a collective volume on Jesuit Philosophy on the Eve of Modernity (Leiden-Boston, 2019). He also provided with Claude Pavur the first volume of a series devoted to the history of Jesuit pedagogy, entitled Jesuit Pedagogy. A Reader (1540–1616) (Boston: Institute of Jesuit Sources, 2016). He also wrote a book on the Cursus Conimbricensis and the education at the Jesuit college of Coimbra (Rome: Anicia, 2012; and, in Portuguese, Coimbra: Imprensa da Universidade de Coimbra, 2015; in English, New York: Routledge, 2017), which was awarded with the Prémio Joaquím de Carvalho, 2016. Casalini serves as editor-in-chief of a series published by Brill on History of Early Modern Educational Thought.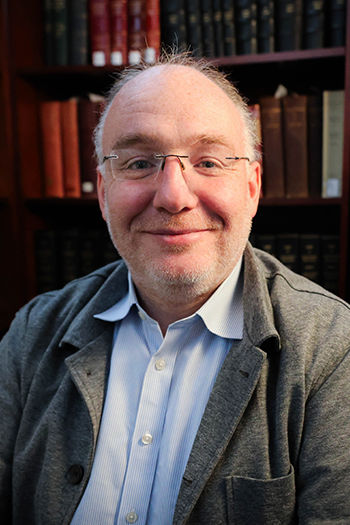 Barton T. Geger, S.J., is a research scholar at the Institute for Advanced Jesuit Studies, Assistant Professor of the Practice at the School of Theology and Ministry at Boston College, and general editor of Studies in the Spirituality of Jesuits. He holds an M.A. in philosophy from Saint Louis University, a M.Th. in Systematic Theology from Heythrop College, an STL in historical theology from (then) Weston Jesuit School of Theology, and a doctorate in sacred theology from Universidad Pontificia Comillas in Madrid. He writes on Ignatian spirituality and early Jesuit history. His essays include "Ten Things That St. Ignatius Never Said or Did" and "What Magis Really Means and Why It Matters." He currently edits new editions of the Jesuit Constitutions and of the "Autobiography" of St. Ignatius Loyola.  
Emanuele Colombo Ph.D., is Associate Professor and Chair of the Department of Catholic Studies at DePaul University. Emanuele was 2018 fellow at the Institute, and now as an affiliated scholar he continues to develop the Digital Indipetae Database where letters written by Jesuits to the Superior General of the Society of Jesus to apply for the missions overseas can accessed for scholarly research. 
Emanuele created the Jesuit Studies Café, informal online conversations, hosted at the Insitute, with the world's preeminent scholars working on the history, spirituality, and educational heritage of the Society of Jesus.
Eugenio Menegon Ph.D., came to the Institute as an Associate Professor of History at Boston University and having directed the university's Center for the Study of Asia. He used his fellowship to study the daily life and political networking of European residents (especially Jesuits of the French and Portuguese missions) at the Qing court in Beijing during the 17th-18th centuries. His personal website is available at: http://blogs.bu.edu/emenegon/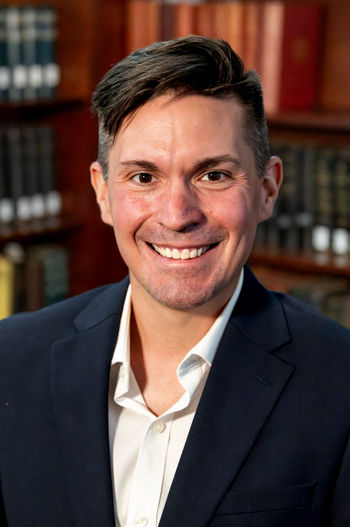 Andrew Barrette received his Ph.D. in 2018 from Southern Illinois University Carbondale, where he finished his dissertation, The Origin of the Question: The Structure and Emergence of Questioning in Edmund Husserl's Work, under the direction of Anthony Steinbock. He is in the process of preparing a manuscript on similar themes in Husserl's method which means to ground his future work in phenomenological ethics.
Barrette is currently a Visiting Professor of Philosophy in the Philosophy Department at Boston College and a collaborating fellow of the Lonergan Institute and Institute of Advanced Jesuit Studies. At the Institute, Barrette is researching Jesuits in Leuven at the turn to the 20th century, focusing especially on Joseph Maréchal and Pierre Scheuer. Along with editing some of their work, he aims to show the enduring significance of how they engaged, understood, and influenced philosophical and theological traditions. To this end, Barrette highlights how their method emphasizes a charitable approach to interpretation. From this, he aims to prepare further research into the missionary and ecumenical work of the students of this school.
---
2019 - 2020 Research Fellows
---
Claudio Ferlan is full-time researcher by the Italian-German Historical Institute (Bruno Kessler Foundation) in Trento – Italy. Graduated in Law (1999) and in History (2003), PhD in Early Modern History (2006, University of Trieste). He is author, among others, of "I gesuiti" (2015, transalted into Portoguese in 2018), a concise general history of the Society, and "Sbornie sacre, sbornie profane" (2018), a history of drunkenness between Old and New World in the early modern age. His food-history blog is https://claudiofoodhistory.wordpress.com/.  
At the Institute he is working on a research project about food habits (ecclesiastical fast, table behaviors, beverages and drunkenness) as essential features of the negotiation between individuals and social models in the Jesuit missionary culture (Europe and America, 16th-19th Century). In particular, he is investigating the discourse on Jesuit food culture as developed by the missionaries after the restoration, focusing on the case studies of Maryland, New Mexico and Oregon. These cases allow to elaborate a connected history perspective, exemplified by the life experience of European Jesuits sent by their superiors to various parts of the New Continent. The goal is to connect Early and Restored Company as well as New and Old Continent through the lens of food culture.
Hilmar Pabel is a Professor of History at Simon Fraser University in Burnaby, British Columbia, Canada.  He holds a PhD in History from Yale University (1992).  The religious and intellectual culture of the Renaissance and Reformation constitutes his main field of research.  Pabel is a specialist on Erasmus of Rotterdam (1466-1536), having published several articles and two books on the famous Renaissance humanist:  Conversing with God: Prayer in Erasmus' Pastoral Writings (1997) and Herculean Labours: Erasmus and the Editing of St. Jerome's Letters in the Renaissance (2008).  While researching Erasmus' edition of Jerome, he encountered Peter Canisius (1521-1597) as the first Jesuit patrologist. 
At the Institute for Advanced Jesuit Studies, Pabel will continue work on his book on the literary career of Peter Canisius.  He interprets the prolific Jesuit—and the first Jesuit in print—as a confessionalized humanist, that is, a writer who put a humanist predilection for ancient (classical, biblical, and patristic) texts and a classicizing eloquence in the service of asserting a confrontational Catholic identity against Protestants.  The focus of Pabel's research in the fall semester of 2019 will be Canisius' voluminous polemical treatises on St. John the Baptist and the Blessed Virgin Mary, available in a 1583 edition at Boston College's Burns Library.
Marco Rochini received his Ph.D. in History of Christianity from the Catholic University of Sacred Heart, Milan, Italy, in 2015. He collaborates with the Department of Science Religious of the Catholic University of Sacred Heart of Milan. He deals with History of Roman Church and Christianity, with particular attention to the history of the Society of Jesus, the history of the religious missions, the Jansenism and the reformation currents in the Catholic world in the eighteenth century. 
At Boston College, Marco is working on a digital database of the indipetae (Digital Indipeate Database), letters written by Jesuits to the Superior General of the Society of Jesus to apply for the missions overseas. The final goal of the Marco's project is to publish a book on the indipeate in the "New Society". The book will be a companion to the Digital Indipetae Database, in order to provide scholars with an interpretative tool, allowing them to understand the relevance of the indipetae in their historical context.
Christoph Sander received his Ph.D. at Technical University of Berlin and is a postdoctoral researcher at the Bibliotheca Hertziana (Max Planck Institute for Art History, Rome) for Visualizing Science in Media Revolutions. His research deals with the conceptions of magnetism in the early modern period, with a current focus on diagrams. His second field of research is the history of early modern Jesuit philosophy, particularly the idea and practice of censorship in Jesuit colleges.
At the Institute, he will prepare an edition of a sixteenth-century Italian manuscript, which contains the first monographic treatise on magnetism and was written by the Jesuit, Leonardo Garzoni (1543-1592) around 1580. While a drafted version of the text has been edited in 2005 already, the planned edition will be based on a recently rediscovered manuscript held at Madrid, which can be seen as the final redaction of Garzoni's study. His experimental approach to the subject precedes, and partly inspired, the more famous studies on magnetism by Giambattista della Porta and William Gilbert. An edition, accompanied by an English translation, will enable painting a more nuanced and complex picture of the scientific achievements of the early modern period, with a rather unknown Jesuit as one of its pioneers.

Jack Erlanger is a graduate assistant with the Institute. He is currently in his first year of studies at Boston College and is pursuing an M.T.S. degree with a concentration in Systematic Theology. He received his B.A. in philosophy from the University of Notre Dame.
Becca Hammock is a graduate assistant with the Institute. She is in her first year of study at Boston College and is pursuing an M.T.S. degree with a concentration in Moral Theology/Christian Ethics. She received her B.B.A. in Marketing and Theology and her M.A. in Theology from the University of Notre Dame.
Kate Palko is one of the graduate assistants for the Institute. She is in her first year of the M.T.S. program preparing for further studies in theology and its importance in 21st century American Culture, particularly in the rising fields of contemporary bioethics and biomedical sciences. Kate received her B.A. in philosophy from Saint Vincent College in Latrobe, PA, with a minor in biology.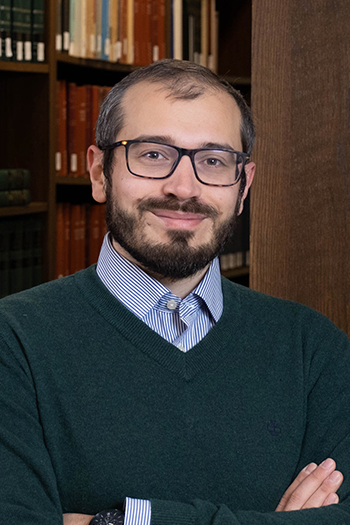 Sadie Yates is one of the Institute's graduate assistants. She is in her first year of the M.T.S. program at Boston College. She received her B.A. and her M.A., both in Theology, from the University of Notre Dame, where she authored a thesis exploring inculturation in Catholicism. Sadie also has experience working in parish ministry. Her research interests include Church history, the Church in the United States, and cultural expressions of Catholicism.