JESU 7152 - Constitutions of the Society of Jesus
This three-credit, graduate-level online course explores the Constitutions of the Society of Jesus.
Course Summary
St. Ignatius of Loyola (1491–1556) wrote constitutions—a large book consisting of rules, principles, and priorities—to govern, unify, and inspire the Society of Jesus as a worldwide corporate body of priests and laymen. Some Jesuit writers have suggested that the Constitutions, by regrettable necessity, is a dilution or "institutionalization" of the highly personal, dynamic relationship with God that Jesuits cultivate when making the month-long retreat known as the Spiritual Exercises. This course argues the opposite: that Ignatius' two books comprise an organic unity, so that his spiritual teaching as found in the Exercises cannot be properly understood apart from the Constitutions.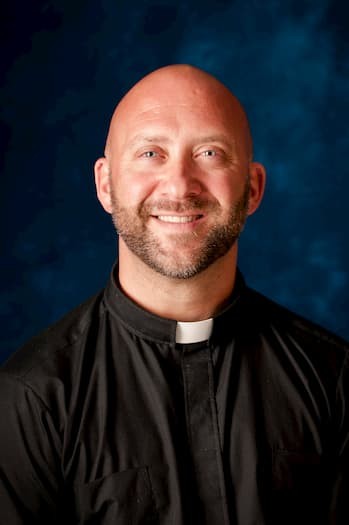 Barton Geger, S.J.
Research Scholar of the Institute

Barton T. Geger, from St. Louis, Missouri, entered the Society of Jesus in 1990. In 2010, he received a doctorate in sacred theology at Universidad Pontificia Comillas in Madrid with a dissertation on the Jesuit Constitutions. From 2010 to 2016 he was a theology teacher and Director of Ignatian Programming at Regis University in Denver, Colorado; he was also rector of the Jesuit communities at Regis University and St. Ignatius Loyola Parish. Since 2016 he is general editor of the quarterly monograph series Studies in the Spirituality of Jesuits. Since 2017, he has been Assistant Professor of the Practice at the School of Theology and Ministry at Boston College, and a research scholar at the Institute for Advanced Jesuit Studies, also at Boston College, where he is currently revising Fr. George Ganss' ground-breaking 1970 English-language edition of the Jesuit Constitutions. His personal project is a translation of an obscure, heretofore unpublished manuscript by Fr. Pedro Ribadeneira, SJ (1527-1611) on perseverance in a Jesuit vocation.