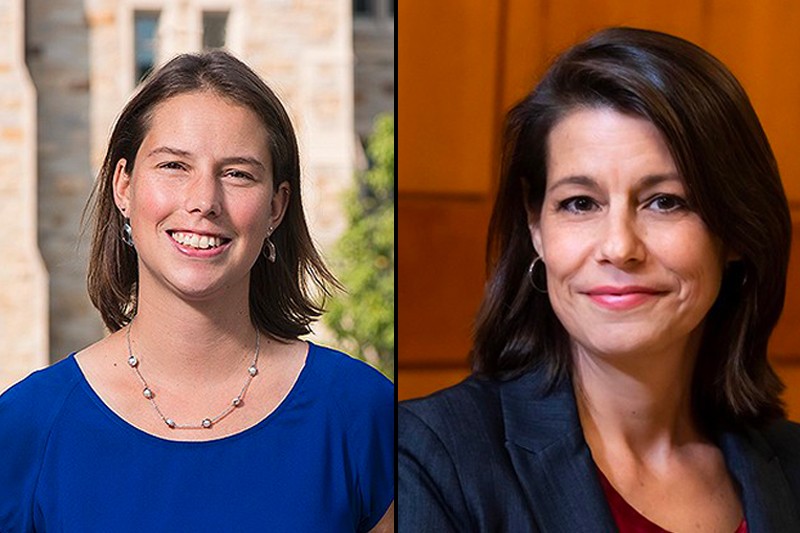 Over the next 15 years, a public housing complex built in South Boston before World War II will be redeveloped into a sprawling mixed-income community.
An interdisciplinary team of researchers, led by faculty at Boston College, will study how the massive makeover will affect the health and well-being of more than 1,000 children and adults who live in the vintage complex. 
The team, which includes social workers, developmental psychologists, engineers, and biostatisticians from BC, Boston University, and Harvard, will be supported by a five-year, $3 million grant from the National Institute on Minority Health and Health Disparities.
Led by faculty in the Lynch School of Education and Human Development and the School of Social Work, the researchers will survey and interview residents of the Mary Ellen McCormack public housing complex at regular intervals over the next five years. The team will also measure environmental conditions in the neighborhod such as air quality; gather data from local and national sources like the U.S. Census and the Boston Police Department; and collect hair samples from residents to track levels of cortisol, a hormone that is associated with stress.
The researchers will work closely with the Mary Ellen McCormack Resident Task Force to shape the questions they ask and the methods they use to recruit residents, said Samantha Teixeira, an assistant professor in the School of Social Work who is running the study with Rebekah Levine Coley, a professor in the Lynch School.
"We will be able to learn about ways that housing and strong, stable neighborhoods might be conducive to positive outcomes for young people and their communities," said Teixeira, who works with teenagers in Boston to examine how the neighborhoods where they grow up can shape their future. "We are aiming to take a holistic approach to understand residents' physical, mental, and behavioral well-being across the life course."
The research project aligns with BC's mission to seek solutions to the world's most urgent problems. It builds on the School of Social Work's commitment to improve the well-being of children and families and comes after Coley and Teixeira teamed up in 2019 to get to know the teens who live in the complex. 
Teixeira said the young people articulated the desire to maintain strong relationships with families in their neighborhood while their homes get redeveloped. "They described generations of family that had been a part of the South Boston community," she recalled. "These rich histories will help us understand the human impact of redevelopment and what it means for the fabric of the South Boston neighborhood."

"

We will be able to learn about ways that housing and strong, stable neighborhoods might be conducive to positive outcomes for young people and their communities. We are aiming to take a holistic approach to understand residents' physical, mental, and behavioral well-being across the life course.

"
About 1.2 million Americans live in public housing, according to the U.S. Department of Housing and Urban Development. But developments are crumbling across the country, and families often report living in homes with moldy walls, broken elevators, and ancient boilers. The Associated Press found that families living in public housing reported at least 155,000 more cases of childhood asthma than expected in 2015.
Constructed in the 1930s, the Mary Ellen McCormack complex features more than 1,000 apartments in 22 three-story buildings and 152 row houses. All the apartments are more than 80 years old. The units lack dishwashers, air conditioning, and elevators, according to WinnCompanies, the developer that will be overhauling the complex, and the bedrooms are small. Residents do not have easy access to grocery stores, and outdated roads, sidewalks, and bike paths wind through the development. 
The old subsidized units, which sit on 30 acres of land between Andrew Square and Joe Moakley Park, will be demolished and replaced with new subsidized units that will match the finish of freshly built market-rate units. The revamped complex, according to WinnCompanies, will include 18 new buildings, 2.3 acres of open space, and a community center that will connect residents to services ranging from job training to addiction counseling. 
"The goal is to understand whether this model of community redevelopment from concentrated poverty to a mixed-income community effectively improves the lives of public housing residents," said Coley, a developmental psychologist who studies how social and economic disparities affect well-being. "Residents are currently exposed to a multitude of stressors," she added, "including poor quality housing, high crime rates, and limited economic opportunities. We think that all of those should improve from the redevelopment, but it's also possible that new stressors will emerge due to the rebuilding process."
The researchers will study whether residents who transition from low-quality, public housing to high-quality, mixed-income housing see improvements in their physical, emotional, and behavioral health. Coley said they will track cases of asthma, diabetes, and respiratory infections, among other physical ailments. The surveys, she noted, will shed light on whether residents are experiencing symptoms of anxiety, depression, or post-traumatic stress disorder. 
The team will look at three distinct groups of residents during the first five years of redevelopment and compare and contrast their experiences over time. The first group will consist of people who will be displaced, forced to move off site temporarily to accommodate the rebuild. The second will consist of people who will move into new buildings as they go up. And the third will consist of people who will stay in their old units until a later phase of the project, when their new buildings will be ready.
Everyone who lives in the subsidized units now will eventually be able to move into renovated units at the subsidized rate. But one of the key questions the researchers seek to answer is whether residents who stay in place will fare better than those who are forced to move temporarily. "We know that public housing communities are often home to deep kinship networks, unique social supports, and other strengths," said Teixeira. "In this project, we hope to take the full picture into consideration."
Coley and Teixeira want their study to inform future public housing policies on the local and national level. They said that they are working with an advisory board composed of neighborhood residents and local agencies to ensure that their work benefits both scholars and community members.
"This critical knowledge will inform the development of interventions to alleviate inequities built into and resulting from current public housing policies and practices," added Kirsten K. Davison, the associate dean for research in the School of Social Work. "It is a wonderful opportunity for the Schools of Social Work and Education and reflects the essence of Boston College."